 Posts

32

Joined

Last visited
Wendylee's Achievements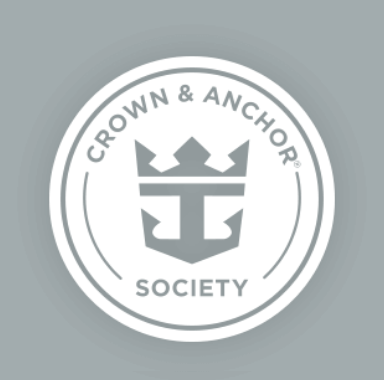 Platinum (3/7)
18
Reputation
We will be on the Allure a week from Sunday and can't wait. The Corona Virus threw us for a loop, but after careful research we are moving ahead. We come from cold country and want to get out of these arctic temps.

WAAAYTOOO reacted to a post in a topic: Packing Cubes -- What brand / type do you all use for your longer trips?

I think RCL should grandfather in the folks who are already diamond or diamond+.....or it would be dirty pool for the folks who put the time, expense and loyalty to achieve their status before they raise the points status to 350 points.

Love my packing cubes, I use them to organize by clothing type, cosmetics. When I get to my destination, ship or hotel I do not unpack the cubes. I put them directly in drawers or cabinets already organized and ready to go. The exception would be my hang up items.....I can always find everything.

Wonderful.....happy cruising..

MikeK reacted to a post in a topic: WAPO: The Demise of Formal Nights on Cruises: How dress codes are tearing passengers apart

We have dressed for dinner ( I find that fun to get all gussied up ) and sometimes not. I am there to have a nice vacation not to be thinking: "oh no, someone may think i am underdressed". Personally I don't care what people choose to wear, I pay no attention what so ever and enjoy our cruise.

Rain or shine you will find plenty to do on the ship to have fun and keep you busy.....the ship itself is a destination even if you never leave the dock......

I stayed in a Crown Loft Suite on the Allure and there was not a magnifying mirror. I missed one too, now I carry a small one so i can see to do my eyes.

Maybe she wasn't lying, but didn't know about the Emerald pin. In either case if she didn't know she should have said so and then followed up. We stay up on 17 and Dexter in the Suite Lounge is great.....he does a fab job. The bests thing about Dexter besides doing a wonderful job, is the guy is happy 24/7 no matter what you throw at him.....

My husband and I took the class and it was a lot of fun.

I lived in Fort Myers Beach north of Miami. It can be a crapshoot for weather......it can be anywhere from the 40s to the 70s, maybe more midrange of the two temps.

Things do happen on cruises and I have never had a perfect cruise. You seem to have gotten more then your share. I make a point of having a great time and don't discount my own reaction to things. My own attitude can have a major impact on how I process the negative happenings.......ok, what is plan B when I have no control over current events.

Deck 17 for us when we can swing it.

Sorry for your troubles, vacations that don't work out are a drag, so I feel for you there for sure. RCC has their policies that affect everyone on the cruise when unexpected events happen to the current passengers and the next ones that are coming on board. Looks like an issue with your follow-up and RCC's failure to do what they said they would do for you. If someone else out there was left whole after this ordeal, then you should be too. Keep at it to see if there is resolution for you, but don't expect to be an exception as they are dealing with up to 5000 guests, but defiantly get what is coming to you that is similar to what other folks on your booked cruise received. By all means find a cruise line that fits your needs so if this happens again you will feel you are being treated fairly. Good vibes for the next cruise for you...take care!

We have been on the Oasis, Quantum and Allure. We both like the Allure for the atmosphere, crew and the many things t do. It feels like home to us. We are heading on another Allure cruise in March.

Google Flights is the way to go. You can set up an alert and when the prices fall you will alert you. Maybe extend your vacation by flying a day or two early will change the flight price. Try and be flexible.......it can really make a big difference.