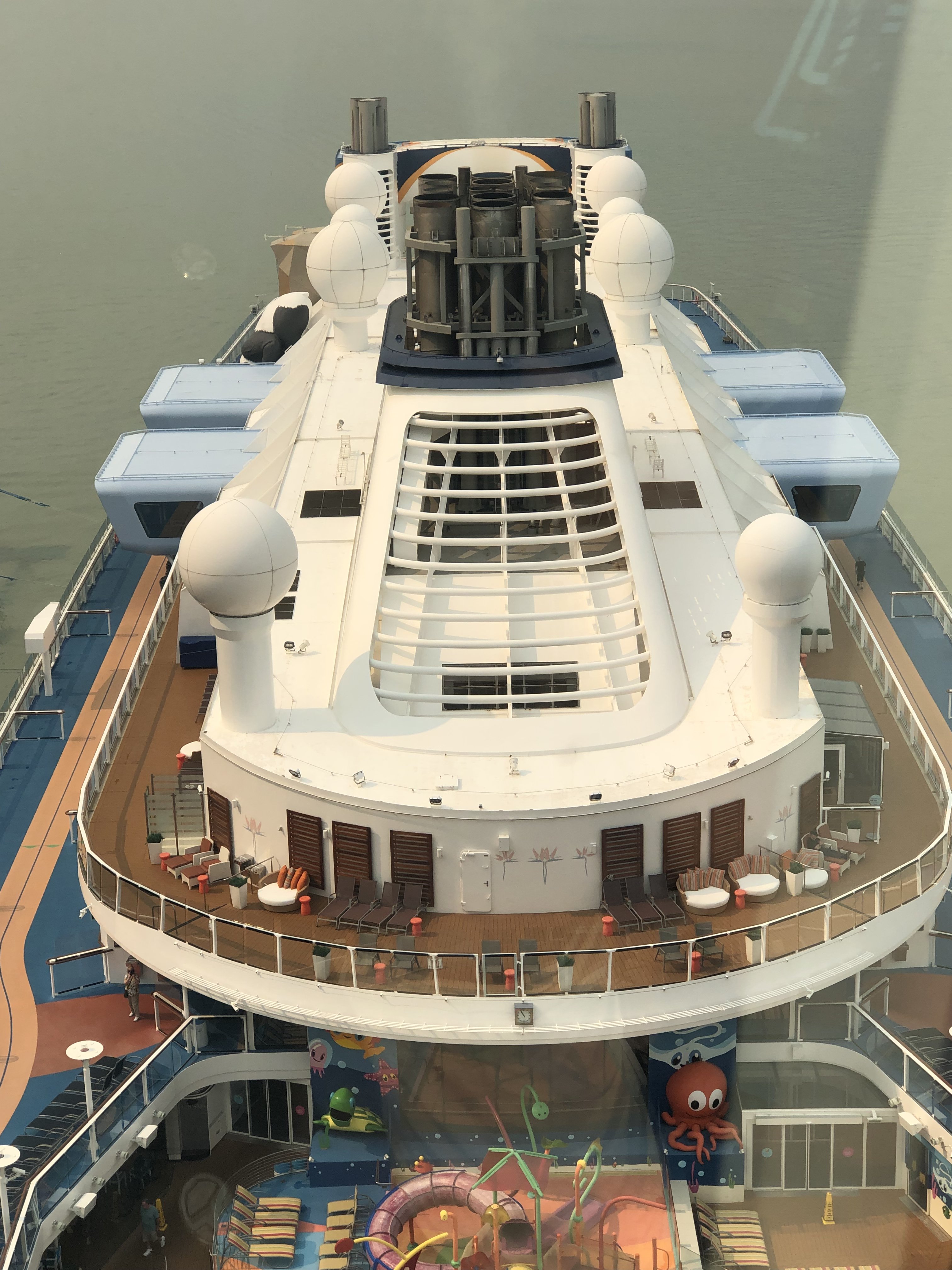 Content Count

25

Joined

Last visited
I plan to use my FCC on a cruise for June 2021. I reserved it late last year, so it doesn't have to be a new reservation.

I am 45 and 494. Monday- edit spread sheet, Tuesday- print luggage tags, today- fold luggage tag and find those plastic holders. I packed most of the clothes in packing cubes in suitcase, ordered a new garment bag for the formal wear, iron clothes and put back on clothes rack, check prices on excursions and ship purchases to make sure prices haven't dropped, print out all confirmation, Review/memorize ship decks. Watch YouTube, check the forums here. Gotta stay busy!

We always got the booklet for our son. It is much safer, he is on his 3rd and he is 12. You never know when you will need it. We don't even travel that much. His current passport has no stamps, but we used it last year for the Alaskan cruise.

Can my 12 soda be in glass bottles?

We are sailing June 2021 for the first time, so I won't know what's new or old?

Parents are needed again. My niece couldn't board the ship without my sil or bil. She was 17 staying at adjacent cabin with her sister.

6/27/2021- Harmony Mediterranean here we come!

I save $3 on my internet total 12 days and $2 on stuffed animal.

I love how he wants you separate it and only bring what you need.

Don't know anything about getting to Southampton, but husband, son and I went to London last year. The airport isn't scary at all and the tube/train/bus can get you anywhere. We took the train to Paris for the day, bus to Stonehenge, tube all over town. Enjoy your trip and mind the gap! We stayed at the holiday inn near Earl Court and breakfast included. The room had a double bed and sleeper sofa.

I just got the newest edition of Rick Steves book!

Following! 1st time on Harmony and Spain.

I create the spreadsheet month ahead. My cruise isn't till April but going south so I pull out the warm clothes that I need before packing them away for the winter. Then a few weeks before make purchases if needed. Then 1 month ahead hang all the clothes on the portable rack so I can see everything. Things like undergarments and socks can be packed first. I hate overpacking, carryon only. This worked really well this July going to Alaska. I pack for the family so they wear what I pack, sometimes matching outfits.

Just get a passport for the kids. It gets harder as they get older, you need to apply in person and the hours are often during school. I had to pick up my son from school to get it on a half day. He is on his 3rd passport.