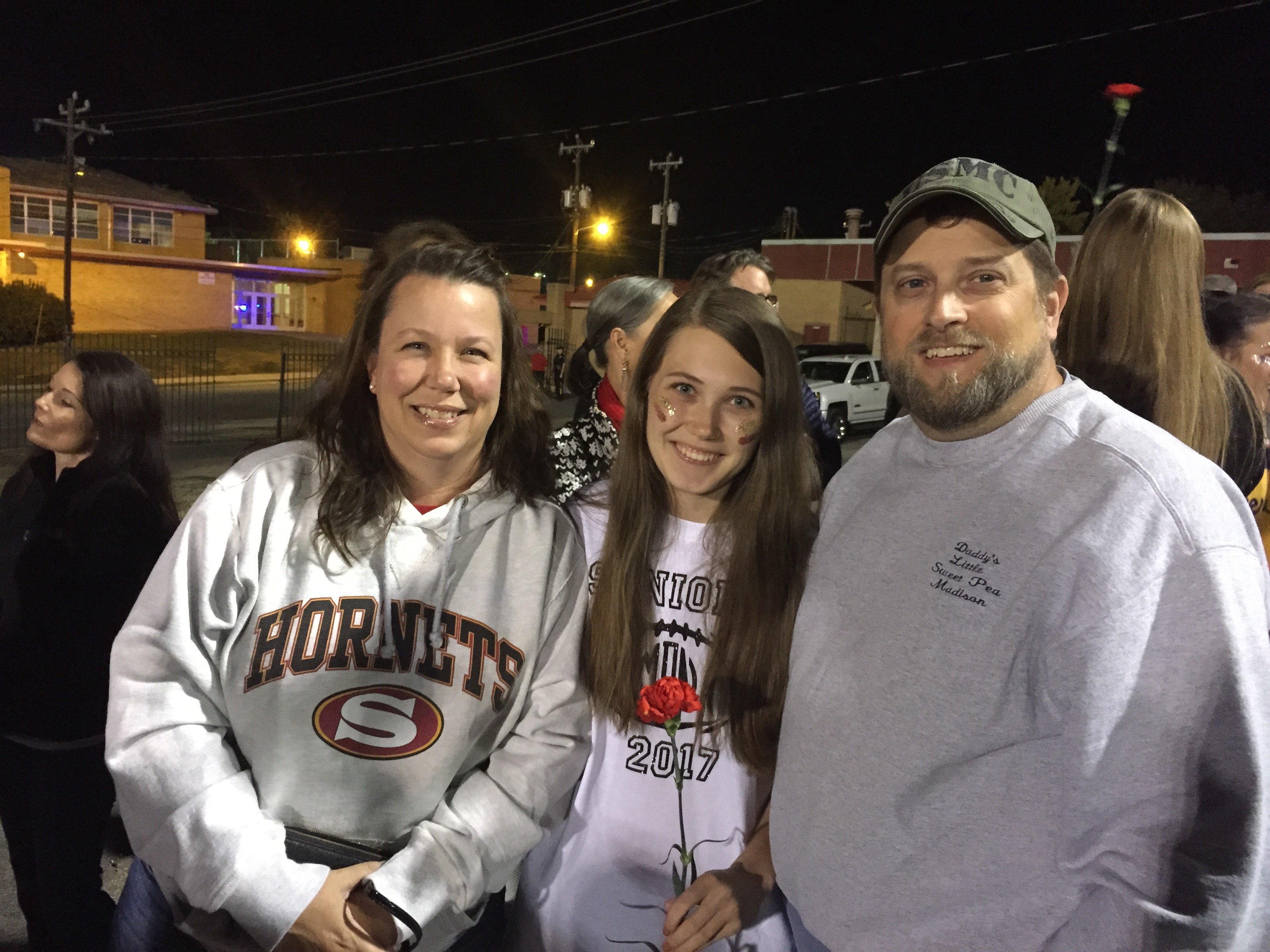 Posts

324

Joined

Last visited
Everything posted by MicDay
My husband is a HUGE Star Wars fan, you need to see his home office to understand. He said its crazy to pay that for those two days but if I had the disposable income for it, I'd book it for him in a heart beat (him and our daughter's boyfriend). Problem is all of our disposable income goes toward family vacations and it would be too much and a total waste for Me and Madison to go to the Star Wars thing. Family time for us trumps individuals desire hands down

If you want to go under deeper then the surface, take the snorkel mouth piece out of your mouth hold your breath and dive. Snorkleling is all about just breathing, it weird to believe you can have your head/most of your body submerged and still breath. Once you master that your in awe of what your seeing, it so peaceful and awesome!

I'm born/raised FL moved to NC for college and never left. First year in college it was calling for snowed I happen to be grocery shopping and the casher asked me were was my bread/milk, didn't I hear snow was coming. We got sleet for an hour then it was sunny.

We tried the UUP on our last cruise in September 2021, it was too much food for us but it was excellent. I used the app as soon as we boarded to book our lunch/dinner times but it was just the two of us. I had no issues getting where I wanted and the time I wanted. This was on the Ovation it was a seven day Alaska Cruise so we had two sea days. By day 4 we were skipping breakfast so we'd be hungry for lunch or dinner. Good Luck and I think you'll do fine, you have an excellent attitude going in.

Wow, guess I don't cruise enough, never heard of a charter cruise which in turns cancels your cruise. I learn so much on this site. I'm sorry this happen to you @chopper but glad you figured out a somewhat doable B2B.

Pay attention to the KFC, when we were their in 2016 it was packed. From the time it opened to closing at the one near our flat we had rented. Madison tried it one night as a snack to see what the deal was, it had "American KFC" and I guess British extras. She said it was good.

@GregD and @Lovetocruise2002 such gorgeous pictures, thank you so much for sharing! I have to ask, does it sometimes feel like you are in Alaska, even the towns remind me of Alaska? This is on my list as a must do but I was wondering that as I look at your pictures.

I'm taking an Excel class right now, that is the extent of my IT powers (Won't mention how many times I've called my 23 yr Daughter for help ) On my Canada/New England cruise (September 18 22) they have excursions listed and then they are gone the next day. I booked one early (taking your guys advice) and have never seen it again. If it's sold out why are others still on there that are listed as Sold Out. weird My IT at work is not that great I found a couple of IT that are awesome and just teams them, forget putting in a ticket. For you IT people out thank you for all you do I would be lost without you! @BigKarlawesome find!! We did UDP last cruise and it was so good. At the end of the seven days we were in food comas but thoroughly enjoyed the experience.

Thank you, that is what I do since I've never used the cups but I appreciate the tip. I'm too absent minded that I would leave my cup somewhere and forget where.

I love how different people are, I can't stand the Freestyle machines yet others love them. To me they ruin the taste of soda but maybe that's because I'm a plain Coke drinker.

We have been on 4 RC cruise (I know we are newbies) and have gotten the refreshment package every time. We never have used the cups we leave them in their wrappings in the room. I just don't like carry a cup around, too much of a pain.

I love the way all of you think

@Lovetocruise2002 We vacationed in London in 2016 and was hands down one of the best. I'm at huge HP fan so we did the tour too, it was excellent. I even dragged my family to the London Zoo but then they surprised me and took me to platform 9 3/4. Got one of my favorite picture of me grinning like a loon and my daughter rolling her eyes. @GregD Delta lost our luggage for 3 days, we only had our carry on. We always packed an extra set of clothes in our carryon so we just washed one set and worn the other until our luggage showed up (in a flat with a washer) I love the looks on your kids faces, I bet they were so happy!!! Keep the updates going we are living vicariously thru you guys

We too are flying in two days early for our September cruise. Just looked to drive to our port is 12 hours, not fun but doable

We are coming in September, wanted to book the October itinerary but my husbands work schedule didn't allow it. I've got the Hilton Homewood Suites booked but was eyeing the Hilton Boston Faneuil Hall Downtown (using points so only looking at Hilton) both get great reviews.

I love the Duck hiding/hunting finally got to cruise again last September and forgot my ducks I was so bummed We are going September 18th on Voyager, got my ducks ready and packed. I'd love a site that I can see my ducks and ones I find (I've been on three cruises since this started and I have never seen one)

That is what I was thinking, maybe too much Kraken??

Excellent feedback!! We did this cruise last September and loved it too. I do not drink but if I do it's a Rum something, why have I never tried Kraken Rum?? I have a cruise booked this September I will have to try this Rum you loved so much (and apparently everyone else)

Our past Sept 21 Alaska cruise out of Seattle, they checked our negative results four times. So like @Suite Snob said, it's just a "one and done" error.

@cruiserccl We did this in May 2019 to give context of the time that has passed. They did not mention weight nor did they weight us. My husband was the driver and I the passenger, we weighed well over the 375. They just stuck us at the end and we were a lot slower than others due to our experience and weight. Our daughter drove herself and I don't think she weighted enough, she's 120 soaking wet plus she has zero experience. I don't think you'll have a weight issue but if you are over the limit you will be slower, but doable. Switch people I don't think will be an issue as long as it's the same number of people booked. if you booked 4 adults and keep it at 4 adults you'll be fine. Mixing an adult to kid might be an issue due to different pricing and set up.

It was, I actually got a little tan sitting on my balcony just soaking in the beautiful landscape. To warn you, a lot of people said it rained all week the prior week. Thats what I heard August was, rainy weather, why we packed more.

We overpacked but it could be we had 72 F temperatures but for one stop. I think it depends on when you're going, what you plan on doing and your level of coldness? I wore jeans with a couple of layers with a rain jacket and my hiking boots when touring the towns, ended up in my tee/jeans only. When we where on our boat excursions it got chilly so layers with a hat and rain/wind jacket worked great. Same for my husband. When it was raining he mentioned he'd liked waterproof pants but wasn't really necessary. We went August 27th 2021 We live in NC so it gets cold here but nothing like the North so our cold tolerance was medium/low.