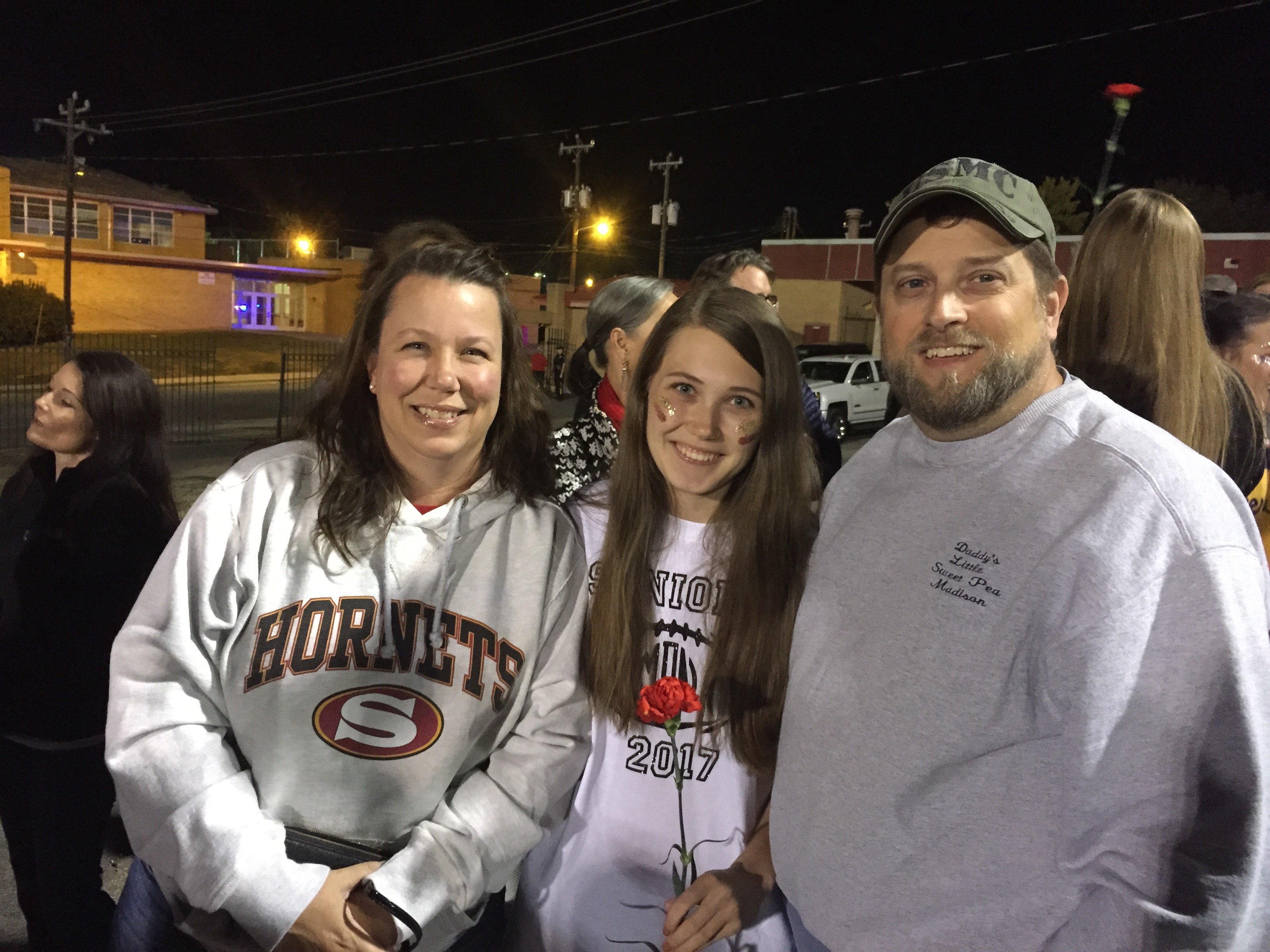 Posts

297

Joined

Last visited
Everything posted by MicDay
We had the UDP and I was told yes via FB messenger for our 08/27/21 Ovation cruise. When we went there I was charged, crew was told no it was not included. It is not badly price had an excellent piece of chocolate cake for $3 something. We had the refreshment package and all the drinks were included and we were not charged for them.

We did the UDP on the Ovation a couple of weeks. We love the specialty dining, but holy cow it was too much food. My husband and I tried to share our food but the serves just bring out more food. By day 5 I was asking for the kids menu and eating a piece of fruit for breakfast. The food and the service was very nice but we would not do the UDP again, probably the 3 night one because we do love the SD.

She was going to take me to the Mediterranean, it was cancelled due to Covid in May 2020. My poor husband, I fought tooth and nail that this was not going to be cancelled. I refused to cancel anything. RC and Delta did it for me So I've yet to sail on her.

My husband has already stated we will fly Premium Economy if not First Class. He hurt his back in the Marines and crazy to say I never knew how much flying hurt him. He's that kind of person who does not complain but once I surprised him for our Alaska trip with FC he realized he did not have to suffer. I felt so bad, I did not know how painful it's been. Back in 2016 we flew Delta to London but our connection was missed in ALT (long story, all Delta's fault) so they stuck us on British Airway for the last leg. Like I said above it was not a fun experience. I really appreciate everyone's advice, you guys are the best

You all are so helpful. I googled this information but I feel like we on this blog we are more of a like mind so I trust your opinions more. @Linda RI have sky miles but not enough so did not think about buying them, thank you. @Ray Did not think a layover would be an issue since I'm not leaving the airport so thank you. @Lovetocruise2002That makes sense, we love direct flights too. Not that we can get them for this flight, we live too far.

@KristiZI've flown a bit and have never heard that but to be honest I don't pay that much attention. I arrive at my gate wait check that all is well and plant myself there. I will pay attention next time I'm flying. I love learning new things, thank you!!

August 27th Cruise Port Seattle They had different lines for each time 11:30am, 12pm ect.... A bit of confusion for some passengers, but I thought it was marked well We had 12pm and the line was long but with a bit of patience we were on the ship before you knew it. Once your line starts its a very quick process if you have everything lined up. I think it took us 5 minutes to check in once in the terminal. I actually met someone on here but he and his sweet wife, he was so busy showing me how to use my phone with the RC appt I never got their names. Sorry I missed the meet-up, I gave my husband Dramamine and for some reason it knocked him out (used it plenty of time before). I never saw them again the whole cruise

Wow thank you @KristiZ you were not kidding about being an airline in another life So SwissAir/Lufthansa are better flight experiences? The only non USA carrier we have been on is British Airway and it was cramped and an uncomfortable flight. The Flight attendants were very pleasant but we also were in economy seats. What does Code Share mean? I just want the best priced flight but I'll pay more for ease/comfort with the least amount of connections. I did look at flying to NYC, usually can get very cheap flights there but my husband won't go for it. Atlanta might be an option as that is part of his territory, hmmm. My daughter and her boyfriend live in Charleston SC so they will either fly out of Charleston or meet us in Charlotte. Patience is not my strong suit but I can do it, I'll just research our ports until December

Added where we are flying out, thanks @KristiZ Charlotte or Greensboro NC

Good Evening!! I'm looking at flights for our May 2022 Cruise to Greece, I've got Kelley my awesome MEI TA looking at Air2Sea but I still like to look too. We typically fly Delta everywhere but FL, I like SW for FL. Kelley did not see Delta as an option but I noticed Air Canada is. Maybe I've imagined it but @Lovetocruise2002 you seem not to prefer Air Canada and like Delta. Anyone with international travel experience have any good advice on airline/time to book? Kelley says she typically waits until the 6 month mark but if Delta is still not an option what airline is just as good or better? We flew FC for our Alaska cruise and James would like to fly FC for this cruise but the price is crazy high (To me) I've saved so much money on my cruises due to your insight/advice I thought I'd check your flight knowledge. Edit to add where we are flying out of, thanks @KristiZ We can fly out of Charlotte or Greensboro NC. Thanks!!!!

We just got off the Ovation a week ago. We both have the cloth ones and my husband just pushes up his mask a bit so the nose piece rest on the top of his mask, no fogging. I like the ones target sells, they jut out some they are not tight to your mouth and I can breath better. I thought the gators are not allowed? I could be wrong but I never saw anyone wearing one of the ship? You are correct RC has cloth ones for sale plus they give you white ones in your cabin.

@WAAAYTOOO When we bought our first home it was a spec home so we got to pick the finishes. We still needed the yard done. I asked the builder when would the Sod be laid. They laughed at me and said "Bless your heart, Sweetheart we grow our grass here" My husband explained I was from FL. I truly thought everyone used Sod, granted I was 25 years old who lived in an apartment while in college. Your house looks great! I'm so happy for you and Dan!

We just got off Ovation sailing Alaska We have Ovation May 2022 (Cancelling this one now) We have Rhapsody for Greece in May 2022 We have Mariners for ABC Islands in August 2022 We did the specialty dining on this past cruise and I just booked Wonderland once for the experience, thought I'd dislike the food. We had this awesome server who asked us some eating preferences and ask if she could just serve us based on that. We said sure, it was delicious and I'm not a big fan of "fancy food" I like a good steak or a good salad but I regretted booking only one night. We really enjoyed the Costal Kitchen too, only ate there one night since we had the dining package. Chops food was very good but they cannot cook a steak, I like mine medium rare and I keep getting medium at best. The servers are good just not like everyone else. All the other restaurant had such warm and outgoing servers Chops was just ok.

Totally agree with this, the performers were/are incredible!!

Harmony was our first RC cruise, we loved her so much we have 4 more cruises booked, sadly none on her. I think I must be the only one who did not like the Aqua Show, it was too long and had some very boring periods (totally my opinion) You book all the shows and specialty dining on the RC app, very easy to use on the book. I have issues using it on land. Download it before your cruise because a lot of people trying to do it when on the ship makes it a slow download. I really enjoyed the Ice Skating show and the Escape Room. We love escape rooms on land too. We ate at Jamies, Chops. Loved Jamies, chops was ok. Was not impressed with Johnny Rockets for breakfast, did not try them any other time You will have a wonderful time, can't wait to hear about it when you return!

No they did not need RC luggage tags. I suggest you have a some form of ID on them in case you leave one or more behind eating or whatever until rooms are ready. We carry on only a backpack with all the important stuff (paperwork, ID, bathing suites, meds and one extra set of clothes)

I was so excited for our cruise I totally left our ducks at home and forgot to even look for them, duh! Love your story!!

I was shocked, my husband is the most laid back in our family of three. My daughter and I like being spoiled. We were originally in an interior for this past cruise but I wanted to spoil him and it backfired.

This is what my husband did so I could snorkel. The crew was totally fine with it, one person less they needed to watch in the water was their reply.

@smokeybandit I should of thought of that, thanks! I seriously thought of bring my own, now I know not too. @Lovetocruise2002my 22 yr Daughter wants to try Star Class, every time I book us a new cruise she ask. We really enjoyed CK but we only got to try dinner.

If you did mean the tater tots, yes they still have them as of last week

You will not be disappointed, it was truly an amazing trip. If you have any questions just ask and I'll give you our thoughts.

We just got back from Alaska on Ovation and had an amazing time. My only complaint was the toilet paper (geez that's some rough thin paper) The crew members were outstanding, my survey took me a bit to get in all the names. So we stayed in a Jr Suite ( just James and I) for the first time. We decide to try Europe again so we go to the NextCruise to book (learned it's just better to book direct with my TA Kelley from MEI) I asked about 2 connecting OV balconies, my husband stops me and says Jr Suites or higher. He said he really enjoyed the space and was not going smaller. We now are booked in a 2 bedroom GS, it's the only 2 bedroom Rhapsody of the Seas had available. I know Rhapsody does not have the perks bigger class ships have but we are ok with that.

If into Whale watching in Juneau I highly recommend https://jayleensalaska.com It was an amazing experience.

@barbeyg I'm so thankful you directed me to https://jayleensalaska.com, Anyone looking for an excellent excursions from Juneau please do not hesitate to contact Jayleen! If anyone has any questions I'd be more then happy to answer them if I can. We had an amazing time!