 Posts

80

Joined

Last visited
Recent Profile Visitors
The recent visitors block is disabled and is not being shown to other users.
cruiserccl's Achievements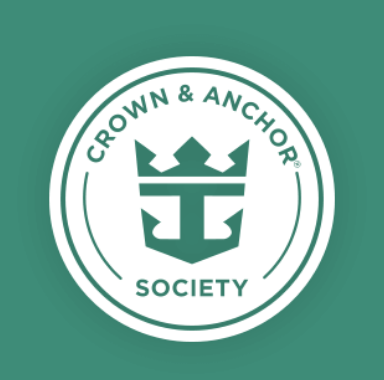 Emerald (4/7)
23
Reputation
Jax reacted to a post in a topic: has anyone from Ontario, Canada used our Digital QR code covid-19 proof of Vaccination to board the ship?

The certificate before the QR code was implemented in Ontario does have the authorized organization and vaccine administrator (among other info). However, the QR code certificate only show the lot number (and type of vaccine). I printed the both, but I was only planning on bringing the QR code that I downloaded for the check in. I think I'll bring them both.

cruiserccl reacted to a post in a topic: has anyone from Ontario, Canada used our Digital QR code covid-19 proof of Vaccination to board the ship?

Thanks so much! Sounds like we'll be able to make it work for us.

Thank you. I do forget that a lot of cruiser don't frequent boards. I'm just so used to DCL/WDW/DVC planning that I get anxious if I have to wait to reserve anything. I think I can understand about getting too much food. Fortunately, we're light eaters so it's just the idea of trying each specialty dining. I'm excited about Wonderland, but I know my daughter won't be eating much so, having the UDP, somewhat lowers the per dinner cost, I guess.

Glad you had a great time and thank you for posting your experience. For new to Royal cruisers like myself, posts like yours are very valuable. I did have a question about what you said about booking a showtime but people were still being turned away. Am I wrong in assuming that they only provide a set number of reservations for the capacity? Do you know why they were turned away? Were there certain seats that became closed off? Just wondering why they were able to book, but weren't given a seat.

Yes, I think that's an option. Although I think you'll have to wait since I thought you had to book an appt for the pier testing. I would still be a nervous wreck. But since Canada is no longer requiring PCR tests to come back within 72 hours, then it'll be less of an issue if we had to get one at the pier, test positive and had to drive back home. But I think we'll just wait until we get a result before leaving Canada. If it comes back as "not valid" I would hope that they would do the test again. Or just go elsewhere. One of the shoppers I contacted suggested we just walk up, but I'd prefer an appt. But it's nice to know that if needed, we can just go there.

Thanks for the heads up. We also will have the internet package, but I guess that doesn't really help. I will have all of us try to get into the app...and if it doesn't work, I'll make my way to one of the restaurants. Hopefully, it works for at least one of us. I'm just concerned that there'll be little availability if I have to line up to get it done.

I've booked with Shoppers and I emailed them to make sure that the results are printed and not handwritten (as I've heard this is an issue). I was assured that the only thing handwritten will be the pharmacist's signature and licence number. When I made the appointment, I was also asked for your passport numbers, so I provided that as well. We have nexus, but that wasn't an option. I hope that's it. I can't find any other info. People have used the shoppers tests to get into the US and that's what is showing at the CDC website. So I hope that's all. Still nervous though...

Ours is a full page...perhaps that's the issue. It's still showing "validating" but we have our set pass and luggage tags available. We don't have "cards", but the page does have all the pertinent information as well as the QR code.

Sounds good. Thanks so much!

Thank you. We are, absolutely, booking as soon as we board. It sounds like we won't have a problem booking something each night. This was my biggest concern. I didn't want to get onboard and find out there isn't any specialty reservations available between 6-8pm each night...and we would then choose it's not worth it if we have to eat at 5pm or 9pm because we purchased the UDP. Thanks for posting about lunch. I've read some previous posts pre-pandemic, that it's not a problem walking in or making lunch reservations. I even read that you can only book one reservation per day. Perhaps I misunderstood that. Thanks again!

Is this fleet wide? We have UDP on the Anthem and I would love to be able to book on the app as soon as we get onboard. I'm really concerned we won't be able to get the restaurants and dine times we want since we have to wait to get onboard to book.

I'm sorry...I'm new to Royal, but I thought the food was the only thing part of the cover charge. So, it includes drinks as well, even if you don't have a beverage package? And just to confirm, Johnny Rockets is part of the UDP?...meaning it if we wanted, we can eat as much as we want?

Hello...new to Royal so I apologize if this is a silly question. Since we cannot book reservations under the UDP, do they hold reservations for people who do purchased the package? I'm concerned that when we board, there isn't any reservations left for the restaurants we want at a reasonable time. With those who have purchased UDP, did you feel that you were able to get reservations you wanted or did you regret purchasing the package because it was more of a hassle getting the reservations at a good time? Also, was it easy to "walk up" for lunch reservations since I read somewhere we couldn't make more than one reservation per day? Any suggestions and information would be very much appreciated. Thank you.

We were thinking that in case something does happen to the tests or something, we were thinking of driving to Buffalo and taking the test there. So, if we have to stay overnight, we'll be closer to home. Your advice makes sense but I'm really nervous about taking a test somewhere and then leaving without the results. For some reason, I think I can resolve it better if I'm still there should there be an issue. It's crazy, but sometimes I feel like it would be much easier to just cancel and wait. I just wish Canada would change the testing to Arrival at the border. I think it makes more sense to test as we enter and not 72hrs prior. It's impossible to control who people get in contact with between the time they take the test and arriving at the border.

If it's the NAAT test, then yes it is acceptable. I think this would be a good alternative to those who don't need a quick test. Normally, this would not be an issue, but for us, I'm not sure I want to take the chance since we're driving directly. If the plan changes and we have to stay overnight, then we have no choice. But we chose Royal and this cruise (drivable) because there was an assurance. However, if they announce that they will no longer provide the test for guests who need it to go home, then we would just cancel. This was a big part of our decision to cruise with Royal at this time.