Posts

11

Joined

Last visited
Contact Methods
Website URL

https://www.therollercoasterrideofdiabetes.com/
Profile Information
Gender
Location
Interests

Sewing, Knitting, Writing, Photography, Sailing, Travel, Living Life to the Fullest
LollyPop's Achievements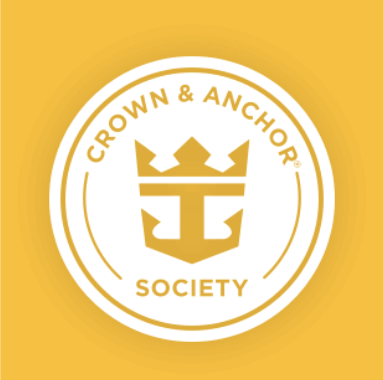 Gold (2/7)
10
Reputation
Vancity Cruiser reacted to a post in a topic: xSAILEDx Radiance of the Seas - April 29, 2022 - 7 Night Vancouver to Alaska Glacier Cruise

Vancity Cruiser reacted to a post in a topic: xSAILEDx Radiance of the Seas Apr. 23, 2022 Will it happen?

Yuppers, I'm embarrassed to be a Canadian amongst the Americans that dominate the cruising world with how complicated travel is to our country - but just have to gulp and hope for the best that eventually things will settle down. Just know, we're all in the "same boat" and hopefully once we understand how to cope with this virus, that life will be less stressful when we try to plan a holiday. WE CAN DO IT!!!

I'm the same Stargazer with the anti-gen test. Though good news (I'm Canadian) now that the surge of nonesssential Canadians have done their sprint to the gates of freedom (to travel for vacation rather than previous government requirements for " nonessential" only). Finding a place for affordable anti-gen tests has become easier / less expensive (Walmart is where I'll be getting mine done the day before I head out on my cruise). I'm thinking positive that the test will be negative for all of us! Also, I'm solo on this trip - and I'm a little bit nervous - but I used to always travel solo before I got hitched up to a wagon over 30 years ago. Got my big girl pants stuffed in my 35L backpack (I travel light even as a Type 1 Diabetic with a lazy pancreas with 3X what's required in meds/technology to stay alive incase our cruise ship decides to do a longer "3 hour tour" ). Counting down the hours - working my bleep bleep off - so I don't have to work when I'm in an area with freebie wifi! If you see me buried in my laptop or mobile - slap me ... gently ... and tell me to R E L A X.

Awesome to hear! See you onboard next Friday! Am sure you'll be quiet since looking at the wifi pkg is way out of my budget since I have no Crown points like I do with my usual Princess cruises. Good excuse to NOT WORK during my first holiday since the world shut down to Canadians wanting to travel for pleasure!!

Wow on the charge at the port! I'm in Canada, and had booked my anti-gen test originally through Shoppers Drug Mart the day before I depart (28th) ... that was $40 ... but since then when going to my regular pharmacy at WalMart ... they charge $20 Cdn ... and no appointment time required. I think when the gates for travelling for Canadians opened up to only require anti-gen test, appointments had to be made. Things have slowed down, so have cancelled the Shoppers Drug Mart one. Extra $$'s for drinks onboard Radiance

Preboarding test. As someone who is immune compromised, and work along side of many in the medical system I'm taking a break from on my next cruise (come on April 29th) - I want to not only protect myself, but others since even with being triple vaxxed (sing this along to ... I Love Candy <lol> ) we could still be carrying the virus (asymptomatic). I'll be one of the passengers who when feeling abit stressed in crowded areas, etc. I'll be wearing a mask. I was wearing a mask, when going on my last cruise, out of LA in February 2020. Meet ups with folks that share the same immune problem as I do, pulled out of meeting up, since Covid was starting to rear it's ugly head up there. I learnt a lot from a Mum of an immunocompromisedd child ... and was glad that in 2019 before on a cruise in B2B Japan cruise ... made me aware of how important mask wearing is. If you feel ill, wear a mask to protect others, or visa versa. And yes, it was on that Diamond Princess that was stuck in Japan in March 2020 that I was on for a B2B. Also, Pfizer is working on a YEARLY shot ... much like our flu shot that most of us get. Okay, off to watch the next episode of Picard (Trekkie fan here)

Hi There! I'm boarding on Radiance of the Seas departing from Vancouver, BC - and looking forward to meeting up with others that will be onboard. Anna aka LollyPop

@SpeedNoodles - that sounds quite easy. I'm hoping that Canadians/International cruisers like myself, especially those getting on board Radiance for Vancouver -Alaska - April 29th, have a similar option to do the antigen test when getting onboard. At least with flying to Vancouver, rather than an American port, I'm not needing an antigen test ... BUT ... when getting onboard a cruise ship in Canadian waters, it's just seems so complicated. All I know, hopefully RCI will be able to understand all the rules/regs for Canadian ports, so it's less stressful for all of us. I hear of many Americans on B2B on the cruise I'm on, just not getting off the ship while in a port. It's the ones though that say to avoid Canada ports for future cruises that is so sad. Sigh. Okay, back to work I go ! Oh can't wait to hit the open waters in a few months!!! I live through all of you who are currently cruising.

Oh this is great @Traveling Mikeabout the Diet Root beer!!! I've never been on a floating city with that many choices. I'm pancreatically challenged (T1D of almost 60 years) ... and pop drinks in my world is a real treat - especially when confronted with more than just a few choices!!! You have made my day!!!

I'm on my first cruise since March 2020. Trying out RCI for a change of pass ... on the Radiance of the Sea departing from Vancouver on April 29th, 2022. So far, there doesn't seem to be a roll call for this cruise. Once I'm allowed to be seen (Moderator hasn't approved me yet) ... not sure when/if I'll be able to open up a Roll Call for this cruise. I am patient. Actually, we all are patient with the return to cruising on the high waters that we all love, along with the new friends we make. Stay safe. Be Well!

Glad that you are okay @Eddy . I'm in Cornwall, east of you and going on a RCI cruise end of April out of Vancouver. I'm noticing in some of the threads in many forums that Americans don't quite get Canada's way of controlling the virus. All good though, we now won't get the $5K bill from Feds if we test positive when coming back into Canada. Since I work from home, no problems with being in Quarantine of 10 days. Glad that you a great time, and agree with you on Port Canaveral, unless you've never done NASA visit before... that is worth the $$$!!! Hoping the moderator of these boards eventually allows my posts to be seen, otherwise I'm just writing this dribble to me, myself and Irene!

And I just attempted to book a Thermal Pass for an April 29/22 cruise out of Vancouver and being told "no offerings found". So perhaps Covid restrictions are still in use for that Radiance cruise? I really enjoy that quiet time in other cruise lines I've been on, but that was prePandemic of course.