 Posts

20

Joined

Last visited
Recent Profile Visitors
The recent visitors block is disabled and is not being shown to other users.
Sam D's Achievements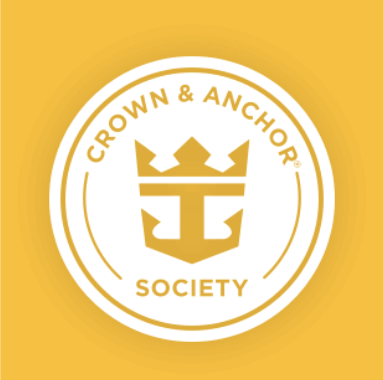 Gold (2/7)
1
Reputation
I am on the same cruise currently. Personally I have the opposite view. Everywhere has felt quieter than expected. Day at sea I expected mayhem but was pleasantly surprised. The service hasn't been stand out but it's also not been disappointing. Although I have cruised a reasonable amount, I am an infrequent cruiser, we have an 8yr old child with us and we don't drink much so not at the bars a lot. Therefore may be having a different experience or view on it all. We found queues for all activities have been instant or 5-10 max.

The app says we need to go to 1015 North America Way. However this looks like the entry to the port. Do we set a Uber to here or straight to Terminal A?

Walgreens all seem to be drive through. Without a car we was looking for walk in

Saturday, Done some research and found some at a resonance cost, will bite the bullet get them done

We have just got to Miami and it appears that the free covid testing seems to have ended yesterday to those from outside of the US (or so we have been told). Does anywhere still do free testing? If not, is there anywhere cost effective to get it done?

Bar embarking and formal night, when else is there photography? Up to 100 photos sounds amazing but is there even that many than can be taken?

How much is this package out of curiosity?

We want to get a taxi over to Coral World (Coki Beach), google maps says it's about 15min drive from the port. 3 Questions: 1. Does St Thomas have easy access Taxi from the port? 2. Rough pricing for a 15 min drive? 3. Can you/are you expected to negotiate in these situations or is it fairly flat pricing? (Trying to avoid being ripped off) Thanks

Does this mean my 8 year can now get off at St Thomas when we cruise in a few weeks?

As I suspected. Thanks for the quick answers. Chill day it is!

Me, my wife & 8yr old son are visiting coco cay in April. We would love to buy 2 tickets to thrill waterpark for myself and my wife to take turns going down slides. My son loves water but doesn't haven't any interest in going down any slides. We don't feel it right to buy him a ticket just so he can be with us in the thrill side when all he would do is swim around in the pool. We have therefore decided against it and stick to the chill side, however I thought I would check if anyone knows how strict they would be on my son coming into the thrill side without a ticket on the basis he doesn't use the slides?

Yes, but only a rapid flow test which are easier to come by.

Thanks, Was this 'Fast Test Now' in Miami South Beach? What details was missing from a free testing site?

UK traveller here. I need a PCR test for my unvaccinated child. There is a medrite urgent care 10 minute walk from our hotel in Miami Beach. Does anyone recommend this company? also It implies the covid tests are free, is this only for US insured residents?