 Posts

26

Joined

Last visited
Recent Profile Visitors
The recent visitors block is disabled and is not being shown to other users.
togo's Achievements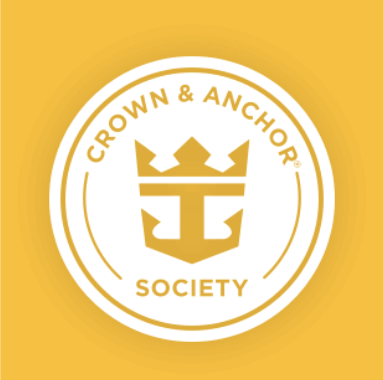 Gold (2/7)
5
Reputation
sjoskvett reacted to a post in a topic: xSAILEDx Wonder of the Seas - Oct 30, 2022 - Nov 13, 2022 (14 Night Transatlantic Cruise)

Is 48 hours from departure the same as two days before boarding day? I rescheduled to Friday morning for the test

Went on OVATION a couple of months ago. Absolutely an amazing ship!

WAAAYTOOO reacted to a post in a topic: xSAILEDx Wonder of the Seas - Oct 30, 2022 - Nov 13, 2022 (14 Night Transatlantic Cruise)

The testing protocol is confusing. I finally found that drop down menu but if you don't know to look for transatlantic and just look from Barcelona, the rules are different.

Have any Diamond members who have been on Celebrity really noticed many benefits? When I crunch the benefits, it appears you get free drinks between 5 and 7 and a few discounts. It doesn't seem like a lot. Anyone with real experiences with this?

I am guessing they may offer you a test on the ship. Or , if i am reading it correctly now, you may just self test yourself at the end of the first cruise.

Anyone know if the thermal suite is available on the ship? It wasn't showing in the spa services so it may have sold out.

SpeedNoodles reacted to a reply to a status update: You seem to know alot. Maybe you could help me. I am confused. I want to go cruise th

You seem to know alot.  Maybe you could help me.  I am confused.  I want to go cruise the western medeterranean out of Barcelone.  I am vaccinated but not boosted.  I cannot understand Spain's entry requirements for my situation.  I read it one way that now, regardless of vaccination status, I will be able to enter Spain with just a Negative recent test.  Thoughts?

 

Thanks for your message.

I have not ever traveled to Spain, but a brief Google search  of what vaccinations are required to enter Spain does indicate that they required whatever boosters are recommended based on the brand of vaccination and your age. If it's been more than 9 months since your last vaccine, you should get one to ensure you don't run into issues.  The vaccine needs to be given 14 days prior to entering, so you should have time.

In particular, this phrase is on the Spanish US Embassy page (https://es.usembassy.gov/covid-19-information/):

"U.S. citizens can travel from the United States to Spain if they show that they are vaccinated  against COVID-19, or have a recovery certificate , or show a negative diagnostic test result  (NAAT or RAT) performed either within 72hours prior to departure to Spain for a NAAT (e.g. – PCR test) or within 24 hours prior to departure to Spain for a RAT (e.g. – rapid antigen test).

Minors up to 12 years of age do not have to show proof "of vaccination, a recovery certificate, or a negative COVID test.

Vaccines are valid from 14 days after the last dose up to 270 days. If more than 270 days (9 months) have passed since receiving the last required dose of their COVID-19 vaccine, U.S. citizens must show proof of having received a booster shot. The booster shot certificate is valid since the day it was administered."

I hope that helps!

 

So in layman's terms, i believe that means if I am US citizen and not fully vaccinated i can still enter Spain with a negative covid test. Sound correct?

Anyone else here on the transatlantic familiar with the current covid spain entry requirements? I am coming from the USA. I am vaxxed but not boosted. Will a NAAT test be good enough?

I am confused. Can anyone explain the current covid entry requirements to enter Spain? I am vaxxed but not boosted in the last 9 months. The way i now read it is i would be considered unvaxxed but if iprovide a negative test prior to entry i may be good? thanks

With all the flight cancellations, I am a bit concerned about missing a cruise date. Anyone have good ideas on how to approach this? Would our cruise be refundable if it wasn't our fault with an airline cancellation?

RCL cancelled my whale/mendenhall excursion. I found an independent one that leaves at 3:30 and finishes at 8pm. The ship leaves at 9pm. Is that cutting it too close? thanks for thoughts

What is normal for tipping bartenders, cabin attendants, etc outside of the gratuity? Do people normally tip the waiters or bartenders like in the casino with dollars?