Posts

113

Joined

Last visited
JerseyJoe's Achievements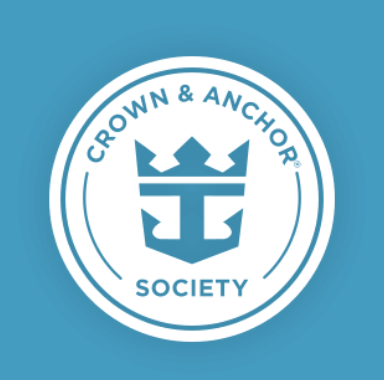 Diamond (5/7)
52
Reputation
We did this on our cruise also. Made it easier for just her to purchase the deluxe drink package, since I don't drink alcohol. If we were booked into the same room, we both would have had to purchase it.

Josephnica reacted to a post in a topic: Without a (non-alcoholic) drink package, where can we get drinks?

I don't think you can link it yourself. I had to call Royal Caribbean to link our 2 rooms for dinner reservations. But that didn't link them for other things. When I purchased some things through the cruise planner, like drink packages or shore excursions, I was able to add the people from the stateroom I was logged in as, then I was able to add people from another room at checkout as long as I had the reservation number. I have a feeling the photos don't work that way, and will need to be linked while on the ship. You might not even need to link if everyone in your group knows to give the same room number to the photographers. Our kids mistakenly gave their room number several times, we didn't think to tell them to make sure they gave the same room number every time.

I was told that if I had children in one of the rooms, the rooms could be linked and we could buy one package. I spoke with the guy at the photo gallery where you view your photos and he was able to do it for me in about a minute.

Yes, saw it a couple weeks ago with the kids. It was entertaining. There was no storyline, basically just a musical review. Singing, dancing, lots of costume changes.

I genuinely hate the pricing model of most of the travel industry. It drives me crazy knowing that you have to time things just right, and watch daily to try to buy at exactly the right time. Then, knowing that the person sitting next to me on an airplane might have paid half what I paid for my ticket. Just tell me what the price is, and let me decide whether I'm willing to pay it or not. I don't want to make it a part-time job trying to get the best deal. Small fluctuations in price due to sales are acceptable to me, but the way the airline, cruise, hotel industries work is maddening to me.

I was expecting to see a lot of decorated doors when we did our first cruise a couple weeks ago. I didn't see a single decorated door until the last night when I saw one decorated for someone's birthday.

Thanks, I'm not too worried about it, she's not even 12 yet, she'll probably change her mind 100 times in the next few years.

My family were amazed at the logistics that must be involved with making these cruises work. Having one sailing right after another, loading all the food, unloading all the garbage, where does all the fresh water come from and how big of a tank is used to store it, tons of details that seem overwhelming. While on our first cruise on Navigator a couple weeks ago, my almost 12 year old daughter said that she now wants to work on a cruise ship when she grows up. We found ourselves wondering - do the people who work on cruise ships basically live on the ship? Do they do a series of consecutive sailings without a day off, or do they alternate with another crew? I realize that some of the entertainers are hired for specific sailings, and switch off. But what about people like the captain, the cruise director, the wait staff, etc?

Yeah, you really need to know yourself to make the decision. I can understand marti314's opinion above, and think it is a valid point. But I don't think we ever felt we put pressure on ourselves to drink more to justify the package. But if someone feels that they would be doing that, maybe the drink packages aren't for them. For us, it was peace of mind knowing we didn't have to think about it, and wouldn't be thinking about how much our tab was going up throughout the cruise.

We just sailed for our first time last week. Here's my thoughts on the drink package: I'm not sure if we drank enough to at least break even on the drink packages or not. I didn't take the time to do the math and count all the drinks our family drank. And to me, that is the whole point of the package. It is paid for, including 18% gratuities. Sure, it is not a small cost, but I didn't have to stress out about how many sodas the kids were having, or have to say "no, you can't get another virgin pina colada because they are expensive". It gave me peace of mind knowing it was already paid for, and that people could enjoy whatever they wanted without having to ask.

We just cruised for the first time last week. We weren't planning on buying the pictures, so we didn't take advantage of as many of the photographers as we should have. We viewed the photos, and liked a lot of the ones we did take, so we ended up buying the full digital package for $249. We only had 53 photos, but when it was $199 for 20, it was a no-brainer to spend the 50 bucks extra for all of them. If we had known they would come out so well, we would have forced our camera-shy kids to stop for some more family shots. While we were looking at our photos, a guy came up and asked if we'd be interested in signing a waiver for the photos to be used for promotional materials because we have a "beautiful family". I asked if that meant we'd get a discount on our photos, and his response was laughter. Oh well, it was worth a shot.

We gave her $20 right at the beginning, and another $20 at the end. She was on top of getting our drinks, and got us extra floating water mats (even though we were only supposed to get 2, and they were $20 a piece to rent). She also was there to call for the golf cart whenever we needed it. We tipped the golf cart driver also. I think the $500 is just a supply and demand issue. There are only 8 of the cabanas, and if they priced them too low, they would be snatched up the first day.

Well, since we booked our flights using a combination of timeshare points and cash, I wasn't sure if the airline would reimburse the full cash value. We are going through the insurance we bought, and they are reimbursing the full cash value of the tickets.

No wonder we didn't see it as an option this year. We were looking specifically for during the kids spring break.

I think we did, haven't finished unpacking all the luggage yet. If we did, I will upload them. But if your cruise is not a 5 night, it could be very different, from my understanding.