 Posts

12

Joined

Last visited
Recent Profile Visitors
The recent visitors block is disabled and is not being shown to other users.
fgarvin's Achievements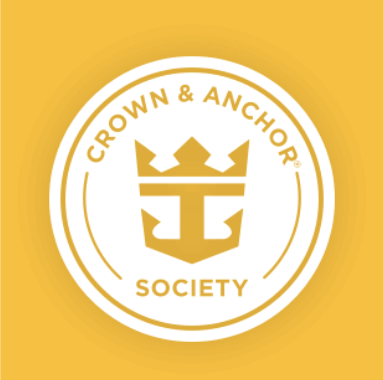 Gold (2/7)
2
Reputation
I check the RC site about once a week or so. Pretty sure I already know the answer, but if a room type is sold out, the price will never drop, and even if it did, there's no real way to check as it will never show as an available room type...correct? In my case, it's the Apr 4th, 2021 sailing of the Oasis in a Jr Suite.

https://www.royalcaribbeanblog.com/2020/02/17/view-the-2020-perfect-day-cococay-cabana-map Here's a cabana guide is you're interested.

Does anyone know how they're numbered/identified? Thank you. Well, never mind...I found the cabana guide. https://www.royalcaribbeanblog.com/2020/02/17/view-the-2020-perfect-day-cococay-cabana-map

Well, I'll be on Oasis of the Seas, so embarrassing knock on the door, here we go...

Dumbest question ever, but if you need a key card to get into CK (as I've seen on ship tour videos), and I'm assuming that a person in a JS doesn't have a key card that would work, how does that person get in to CK to request a reservation?

This is still an issue. I've got three water park passes and cruise planner won't allow me to reserve a cabana on South Beach. It's telling me I have a calendar conflict. Cruise Planner had no issues with the exact same reservations last cruise...grrrrr.

Thank you for the reassurance. Was there a pedestrian entrance, or did you have to enter/exit on foot through the car entrance/exit?

We're cruising on the Oasis next Spring (fingers crossed) and knowing that at times the on-site Terminal 18 parking fills up and they open lot 19 for overflow...just how much of pain is it to walk your luggage all the way to lot 19 after the cruise? Do the off-site shuttles run often/frequently, or should we expect significant wait times? We have a long drive home and I'm looking for the quickest way to get on the road. Thank you.

I just watched a video that went through all of the cabanas on CocoCay, and it was mentioned that snorkeling gear was complementary for those with a cabana on Chill Island, but that benefit was not mentioned for those staying on South Beach. Is snorkeling gear provided on South Beach? Can visitors snorkel on South Beach? Also, are the cabana stewards tipped? If so, what's the going rate?

Looking at Terminal 18, it seems that the available parking, about 600 spots according to the Port's site, isn't enough to handle a ship like the Oasis of the Seas which holds 6,000+ passengers? I know that there are plenty of passengers that uber/shuttle/taxi to the terminal, but it seems reasonable to expect there to be more than 600 families that drive themselves to the terminal. Has anyone heard of the terminal running out of parking? I've never been to this port, only Port Canaveral, so maybe I'm missing something.

Can you only snorkel near Chill Island? We've rented a cabana on South Beach for our 2021 cruise and I'm wondering if I can snorkel off of that beach as well.

We've only done DCL cruises where decorating your door was very popular. Do folks decorate their doors on RCI cruises too? Is there a Royal Caribbean equivalent of Fish Extenders? (that's a gift exchange for y'all non-DCL cruisers reading this) Thank you.