 Posts

25

Joined

Last visited
Recent Profile Visitors
The recent visitors block is disabled and is not being shown to other users.
Trevor's Achievements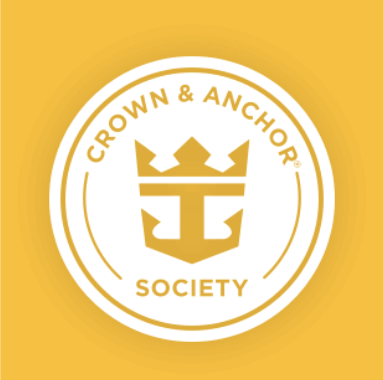 Gold (2/7)
28
Reputation
We were on at the end of January and Adventure Ocean staff picked up at 6:00 I believe. Both our kids loved it. Just make sure you let your waiter know you are using the Adventure Ocean pick up.

Every cruise I have done some extra but nothing crazy. I think a rating of 10 on the post cruise survey is also very valuable for them and to let them know how much you appreciated them and that you won't forget them on the survey is another way to show appreciation that they seem to be very happy about.

I think you can ask for an extra room key card for your room which would probably mitigate confusion....

The pack n play they have is a bit smaller and it was tight squeeze for us with the smaller one. I would not suggest a full size unless you're in a larger room.

I think any excursion or transportation option on a bus does not require car seats. We have one still in a car seat and one in a booster and I am having the same dilemma just not with the added bulk of twins in full size seats. Good luck! As I think more about this, It would be a really valuable service for Royal to have a few child seats/booster seats available for use while in ports. I am guessing there could be liability issues but it would be so nice!

Is Air2Sea worth considering for a day of booking? They may be able to assist in the event of a hiccup.

Sounds like what we did a couple of years ago. I don't remember the exact amount of time the walk was but I want to say 35 minutes? It was uphill a bit but nothing too crazy. I just printed google directions before we went because I knew I wouldn't have my phone. Try to check the opening time. We ended up there about a half hour before they opened and just hung around the grounds with very large resident chickens! We bought a bottle of rum there and just had it in the backpack, not a big deal and I don't recall seeing it for sale anywhere else. We asked for directions from the Distillery to Queens Staircase and they all said we would need a taxi. Based on my prior research I ignored this and we walked! It was great and not too crazy either. We really enjoyed both the distillery and Queens staircase. I feel like we were done by about 12:30-1:00 pm and could have gone back to the ship for lunch but we decided to taxi over to check out Atlantis. I feel like we would not have been disappointed if we skipped Atlantis. We then did the Straw Market and would definitely skip this next time. Hope this helps. A lot of people will say they feel unsafe in Nassau but we didn't feel unsafe once and walked around lots that day!

Jedi Jason reacted to a post in a topic: Fort Lauderdale (Port Everglades) pre cruise dining and hotel recommendations please

Still has not happened but we have booked Hotel Morrison for our night prior. The price was right and it looks new enough!

Vancouver tends to be one way itineraries while Seattle has the round trip option. I would choose based on ship and itinerary more that Seattle vs. Vancouver as both cities are great.

My current booking for January 2020 is through Costco and I have had full access to Cruise Planner since we booked and have not made final payment yet. They should be able to resove this quickly enough to purchase the Key before any price changes!

Thank You, we will have our two boys aged 3 and 6 and the entire afternoon the day before the cruise to kill. Ice Cream will have to happen!

Have not stayed yet but I booked Hotel Morrison for January. Looks new and clean and should do the trick. Close to the port and was cheaper than a lot of the options others have suggested on here. Needing 4 rooms and possibly with varying budgets in the group it might be a good option?

The only other thing that almost made me consider getting the Key is that we have a tendered port which could be a long line. I still decided it's not worth it for our family. Especially with 4 of us in one cabin having to purchase it.

I would just book it in whichever direction has the best flight/transportation prices or timing if not extending the trip on either side.

Based on my experience last year, those prices are great deals even it didn't include transportation! I am jealous and would probably splurge on the Fairmont for both location and a bit of luxury! Edit: I did not read that very well. Per person makes a big difference. I would continue to look on your own. Sorry I got little excited there!