In:
The price to eat at a few of Royal Caribbean's extra cost restaurants appears to have gone up recently.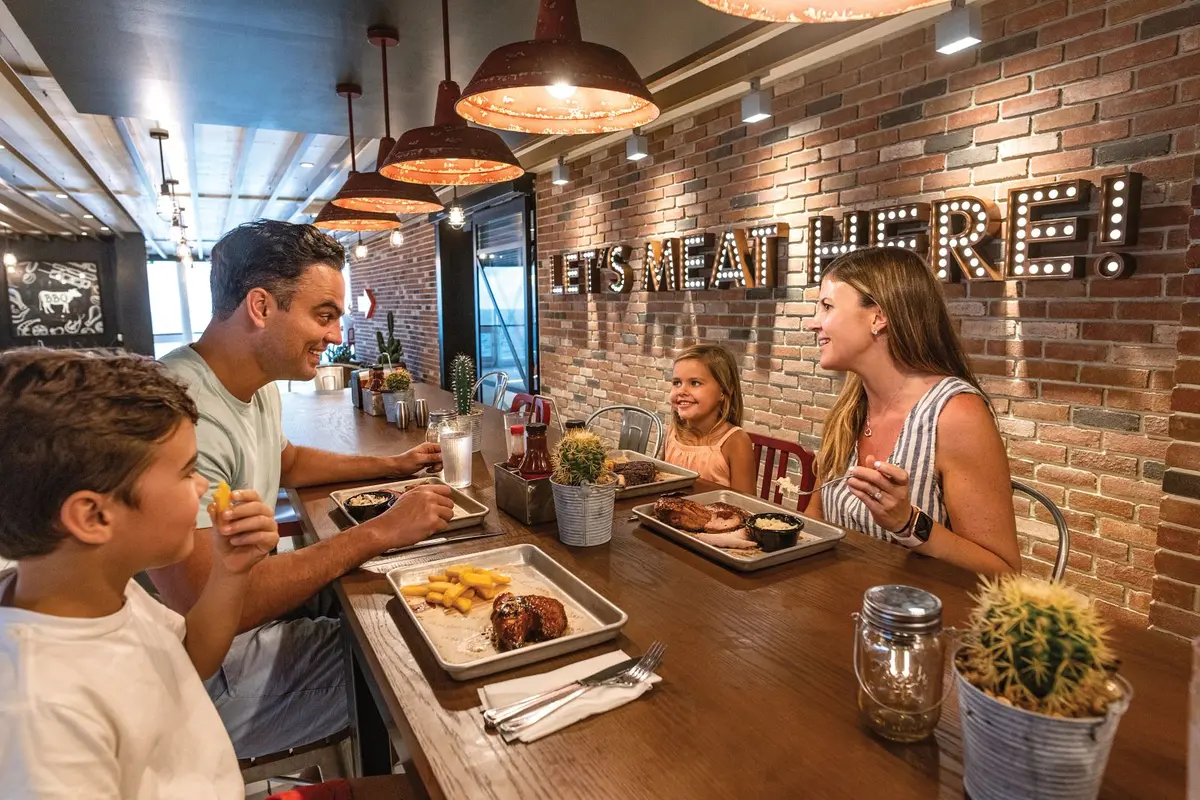 Specialty restaurants are an optional add-on passengers can indulge in that is not included with a Royal Caribbean cruise.
Depending on the restaurant, there could be a cover charge to dine there that includes all the food, or a la carte pricing.
Read more: Food on a Royal Caribbean cruise
It seems some of the restaurants have had price increases this summer that point to a trend in the change.
Across at least 4 restaurants, we've spotted new prices to dine there. 
It's not clear exactly when the prices went up because Royal Caribbean does not announce these sort of changes.  At the very least, it seems prices were raised at some point over the summer.
Of course, the cost of food in general has been going up around the world, and is not just a cruise ship issue. Last year, U.S. consumers saw the largest annual increase in food prices since the 1980s. 
Due to global disruptions to the food supply chain and inflation, food prices have gone up overall, so it's likely these fiscal pressures had an effect on what Royal Caribbean had to charge.
The U.S. Labor Department reported earlier this year restaurant prices outpaced grocery prices on a 12-month basis.
Walt Disney World increased prices across-the-board on countless food & beverage items in late 2022.
During Royal Caribbean Group's first quarter earnings call with investors, Royal Caribbean Group Chief Financial Officer Naftali Holtz said inflation was impacting the cost of food, "We continue to actively manage persistent inflation across categories, including food and beverage, airfare, and shoreside human capital."
He added the company was taking measures to find ways to mitigate inflation, and that work was mentioned by Chief Executive Officer Jason Liberty in the second quarter earnings call, "the actions that we took to position ourselves to really kind of outperform and to grow our margins. A lot of all that work really helped absorb the vast majority of -- a pretty significant inflation that we saw across a lot of the items that impact our product."
Here's a look at the recent price increases we've noticed when comparing menus on Wonder and Oasis of the Seas to older copies of the menu we could find elsewhere.
Read more: What's included in your Royal Caribbean cruise fare
Playmakers Sports Bar & Arcade
In comparing prices of food at Playmakers Sports Bar & Arcade on Wonder of the Seas, it's clear prices have gone up.
Food is served a la carte, and its known for offering bar food that you can enjoy while watching one of the many television screens to catch a game.
All the entrees went up from $9.00 to $11.99.
The wings went up too:
12 wings: $10 to $13.99
24 wings: $14 to $19.99
50 wings: $25 to $29.99
Appetizer prices were increased:
Pile on nachos: $6 to $8.99
Poke nachos: $8 to $12.99
Chicken tenders: $4 to $6.99
Fries: $3 to $5.99
Pigskin sliders: $7 to $10.99
Onion ring tower: $6 to $7.99
Buffalo chicken crunch roll: $5 to $7.99
Jalapeno poppers: $5 to $7.99
Old menu
New menu
It is important to note that Playmaker's menu prices hadn't changed since at least 2019.
Portside BBQ
There's only one Portside BBQ, and it is on Oasis of the Seas, and it also had a price jump.
bayportkat on the Cruise Critic message boards posted a photo of the new dinner menu, which indicates the prices changed in the past sailing.
Here's a look at changes for the Portside BBQ dinner menu.
The Signature combo went from 2 cuts for $12.49 and 3 cuts for $15.39 to $16.99 and $21.99, respectively. 
The Pitmaster Special price was changed from $9.99 to $14.99.
Single cuts: $3.89 to $5.99
Sides: $2.99 to $3.99
Pitmaster Faves: $6.49 to $9.49
Desserts: $2.79 to 3.99
Old menu
New menu
Just like Playmakers, the menu prices at Portside BBQ had not changed since the restaurant opened in 2019.
Mason Jar Brunch
Whereas the other restaurants are priced a la carte, it looks as though the cost for brunch at the Mason Jar on Wonder of the Seas has also gone up.
Last month, Royal Caribbean Blog message board user OCSC Mike reported the normal price had gone up from $24.99 to $34.99. 
This is the onboard price for brunch, and Royal Caribbean usually provides a discount if pre-purchased before the cruise on the Cruise Planner website.
Izumi sushi
In comparing prices on Wonder of the Seas, our team also noticed a price change for sushi at Izumi for its sushi offerings.
All the appetizers have gone up one dollar in cost when comparing today's menu to a menu from earlier this year.
Vegetable fried rice: $9 to $10
Shrimp and pork wonton soup: $7 to $8
Seaweed wakame salad: $7 to $8
Pork gyoza dumpling: $8 to $9
Tofu-ginger salad: $7 to $8
Crispy Rice Spicy Tuna: $13 to $14
Crispy Chicken Kara-Age: $8 to $9
Shrimp firecracker spring roll: $9 to $10
Shrimp & vegetable tempura: $11 to $12
All the signature rolls are now $15, whereas some had been $13 or $14 previously.
Chef's Signature Rolls are now $18. Previously they had been priced between $15 and $17.
Chef's Sushi Selection went from $16 to $17 and the assorted sashimi went from $21 to $22.
Bowls & More
Beef or Chicken Teriyaki: $17 to $19
Yaki Udon: $19 to $20
Tonkotsu Ramen: $13 to $14
Spicy Miso Ramen: $13 to 14
Poke Bowl: $17 to $18
Hibachi Vegetables: $13 to $14
Desert prices at Izumi have not changed.
Old menu
New menu