In:
Are shore excursions required? Do I need to bring my passport into port? What should I wear on an excursion? We're answering 15 of your dumb cruise ship shore excursion questions today.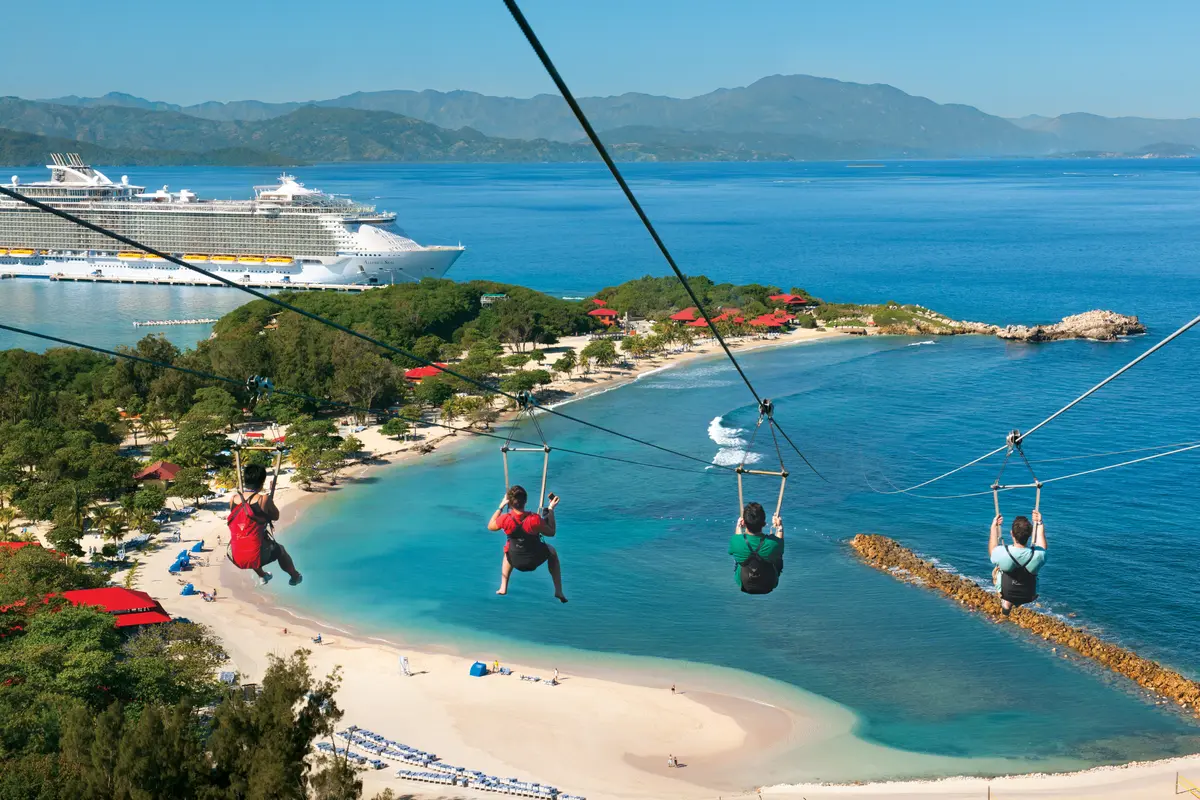 In addition to enjoying time onboard your cruise ship, you'll have the opportunity to visit ports around the world, such as in the Bahamas, Alaska, Europe, and beyond. Every cruise port has something exciting to offer, whether snorkeling, city sightseeing, wildlife viewing, or visiting a waterpark.
Many cruisers book shore excursions in each cruise port to help provide the best experience in just a few hours, but learning the ins and outs of shore excursions can seem overwhelming. From choosing between excursions to preparing for your day ashore, there's a lot to remember when planning a fun cruise ship port day.
Just like when we answered your "dumb" cruise questions about dining and cabins, we want to point out that these questions, of course, are not inherently dumb. Rather, they are questions we hear over and over again at Royal Caribbean Blog, and we want to answer them all in one place.
Here are your really dumb cruise ship shore excursion questions answered.
Do I need to book a shore excursion?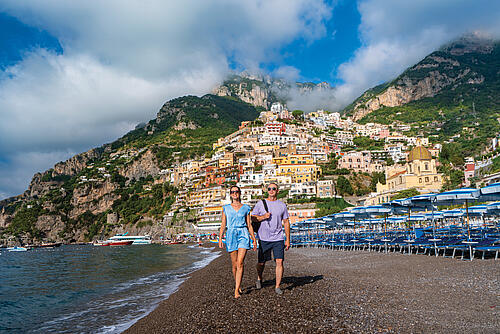 You are under no obligation to book a shore excursion while on a Royal Caribbean cruise. Booking shore excursions is completely optional, although it's a popular choice for many cruisers.
Shore excursions allow you to discover a destination through a guided experience, whether you want to see a port's top attractions, participate in a thrilling experience like kayaking or zip lining, or spend the day at the beach.
The advantage of a shore excursion is that there is little planning involved on your end. You won't need to worry about handling transportation logistics or researching what to do. Instead, you just show up at the tour's designated meeting point and local guides will handle the rest.
Not booking a shore excursion does not exclude you from getting off your cruise ship in port, however, and many passengers prefer the flexibility of exploring on their own. Without a shore excursion, you can still visit a port's top sights, but there's just a little more planning involved.
Related: 7 ways to have a great time in port without a cruise ship shore excursion
Do I need to bring my passport on a shore excursion?
A great debate among cruisers is whether or not you should bring your passport on a shore excursion. Some cruisers swear by bringing their passports into port. Others leave it in their cabin's safe, knowing that if they were, for some reason, to miss the ship, crew members could retrieve their passport from their cabin.
To be on the safe side, we recommend bringing your passport on a shore excursion. Although the chances of missing your cruise ship are slim, it's always better to be prepared for an unexpected scenario. You never know if an emergency will happen that might require you to spend extra time in port, thus missing your ship's departure.
Related: What happens if you miss your cruise ship?
We recommend keeping your passport protected while on a shore excursion. Placing it into a waterproof bag, as an example, helps keep it dry and protected when at the beach or on a rainy day.
Do I get a refund if I miss my shore excursion?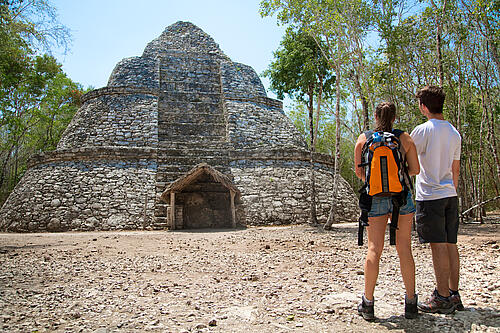 Whether or not you get a refund for missing your shore excursion depends on a few factors.
If you booked a shore excursion through Royal Caribbean and your excursion gets canceled due to a schedule change, weather, or if your ship cannot dock in port, you will receive a refund.
If you booked an excursion through an outside provider and you miss the excursion, refunds are at the discretion of the tour provider. Most reputable tour companies will offer a similar refund policy as the cruise line in the case of an unexpected cancellation, but it's best to check each tour's policies before booking.
If you miss a shore excursion due to sleeping in or missing the meeting time, it's unlikely you will be refunded for the excursion.
Can I cancel a shore excursion?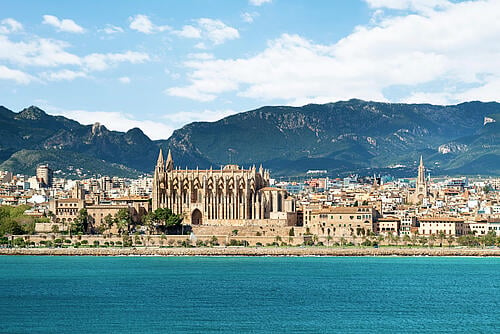 For most shore excursions booked through Royal Caribbean, guests can modify or cancel an excursion up to 48 hours prior to port arrival with no penalty. This allows guests ample flexibility in booking shore excursions; if they change their mind about a particular excursion once onboard, they can cancel it without incurring any extra charge.
Certain tours, though, must be canceled 30 days prior to sailing. Tours that involve flights, trains, overnight stays, hotels, special events, and Royal Caribbean Private Journeys should be canceled a month or more in advance of the sailing.
If booking through an independent tour operator instead of Royal Caribbean, you should review the tour's cancellation policies before booking as they can vary from provider to provider.
The price of my shore excursion went down! Can I get a refund?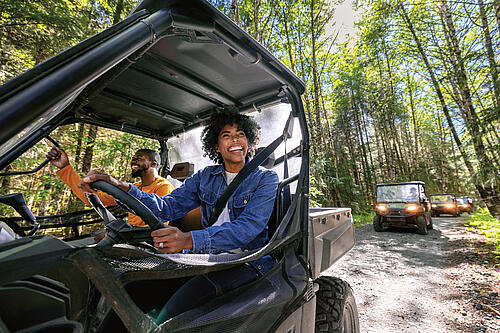 Royal Caribbean shore excursions, like all other add-ons in the Cruise Planner website, can vary in price from day to day. An excursion may be offered for $100 on one day and spike to over $150 the next. On some occasions, the price may decrease (sometimes significantly).
If booking a Royal Caribbean excursion, we recommend checking the Cruise Planner website frequently to monitor any price drops. If the price of an excursion you booked dropped, you can cancel and rebook the excursion with no penalty via the website.
Related: The Ultimate Guide to the Royal Caribbean Cruise Planner site
If you notice the price of a tour drop through an independent tour operator, it's at the discretion of the tour company whether or not you can rebook the tour at the lower cost.
Should I bring my wallet on a shore excursion?
Even though you don't need your wallet while onboard a Royal Caribbean cruise, you should bring it on a shore excursion.
Your SeaPass card works on your cruise ship to make purchases, but it will not work in port. Therefore, remember to pack your wallet in your day bag. Bring a credit card, an ID, and some cash to ensure you're prepared for the day.
Of course, you should bring your SeaPass card, too, as you'll need to scan it to get on and off the ship on a port day.
Which currency should I bring on a shore excursion?
In addition to bringing your credit card on a shore excursion, you should also bring some cash. Cash can be used to purchase souvenirs or eat at restaurants that do not accept card payments, as well as tipping your shore excursion driver and guides after the tour.
The type of currency to bring depends on your port of call. Most Caribbean cruise ports will accept USD in tourist areas, although you can use local currency if you have any on hand.
Related: How much cash should you bring on a cruise?
Most countries (but not all) on a European cruise use the Euro. If you're traveling to several countries that use the Euro, it's a good idea to withdraw a small amount of currency from an ATM before the cruise.
When planning for which currency to bring into port, check the guidelines for each specific country. Some countries may accept card payments virtually everywhere, such as the United Kingdom, whereas others are best traveled with cash.
We do not recommend exchanging currency before a cruise. It's easy to withdraw money from an ATM once in your embarkation city or cruise port, avoiding the hassle of exchanging currency ahead of time.
What should I bring on a shore excursion?
We advise wearing a daypack on a shore excursion to carry any belongings and essentials you'll need throughout the tour.
What to bring depends on your ship's destination along with tour type. Regardless of the tour and destination, you should pack your shore excursion ticket, a wallet, passport (or other ID), phone, camera, and your SeaPass card.
Related: 40 essential things to bring on a cruise
If your port is in a warm climate, remember to pack sunscreen, sunglasses, a hat, bathing suit (if visiting the beach), flip flops or sandals, beach towels, and a beach bag. We recommend a water-resistant or waterproof bag in case of rain.
If traveling to a colder climate, such as Alaska, you'll want to pack layers along with rain gear. Bringing a fleece and rain jacket ensures you stay warm and dry, and you'll also want to ensure your shoes are water resistant.
As far as accessories, bring a pair of binoculars to better view Alaska's scenery along with a camera and beanie. You might even want to bring a pair of sunglasses—even though you're in Alaska, a sunny day can still lead to sunburn.
Related: Alaska cruise packing list: What to pack for your sailing
What should I wear on a shore excursion?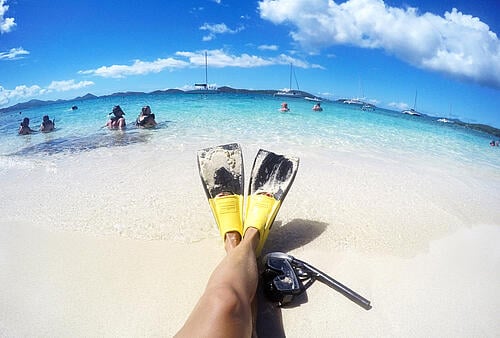 Shore excursions vary widely, from beach days to mountain hikes, and it's important to dress appropriately for an excursion to ensure you're comfortable during the day.
You can wear a bathing suit on a shore excursion, but remember to also wear something over the bathing suit, such as a cover up or shorts and a t-shirt. As far as footwear, wearing flip flops or sandals is usually your best bet. If the excursion combines a beach day with a more active activity, however, you should pack a pair of sneakers in your bag as well.
For a cold weather excursion, check the weather forecast before disembarking the ship. Weather can change drastically throughout the day in destinations like Norway and Alaska, so it's important to be prepared for any and all weather scenarios.
Related: Best travel clothes for women on shore excursions
We advise wearing a base layer, such as a t-shirt or long sleeve shirt, followed by a warm layer like a sweatshirt or sweater. On top of these two layers, wear a waterproof jacket if rain is on the forecast.
Some tours may require you to wear a certain type of outfit or footwear. Hiking tours, for example, will usually require closed toed shoes whereas excursions visiting cathedrals may require you to dress more conservatively. Read through the details of your shore excursion before leaving the ship for more information on what to wear.
Where do I meet for a shore excursion?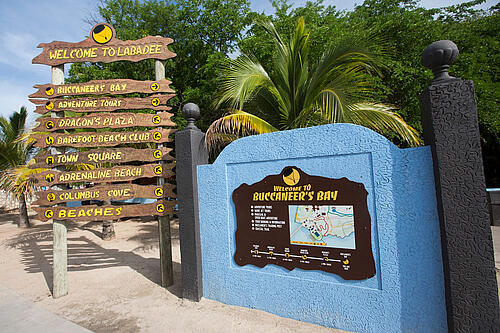 Each port operates excursions slightly differently with regards to where you will meet your tour group.
Many excursions will meet on the pier as soon as you disembark your ship. For these tours, a crew member or tour guide will hold up a sign with your excursion's name and number. Look for the correct sign upon disembarking and wait with the tour group until every passenger has arrived for the excursion.
Some ports, such as Costa Maya, have a designated shore excursion meeting area once you enter the port from the pier. These meeting areas are typically shaded, providing more comfort as you wait for other passengers to arrive.
Related: Best shore excursion in every Caribbean cruise port
Other Royal Caribbean excursions will require you to meet inside the ship before disembarking, most commonly in the theater. This is common for excursions that require more travel time, such as those visiting mainland Mexico from Cozumel.
Information on where to meet will be found on your shore excursion ticket, which is delivered to your cabin on embarkation day if you booked the tour before your cruise. If you book an excursion while onboard, your shore excursion ticket will be delivered to your cabin during the sailing.
What happens if I lose my SeaPass card on a shore excursion?
Lost your SeaPass card on a shore excursion? If so, there's no need to worry—you'll still be allowed back on the ship.
When disembarking the ship in a port of call, you'll scan your SeaPass card. This allows Royal Caribbean to keep track of which guests are on and off the ship. When coming back to the ship after an excursion, you must scan your SeaPass card.
If you lose your SeaPass card while in port, let the port authorities know once entering the port area. Ship security will verify your identity and let you back onboard, where you can make a visit to Guest Services for a replacement SeaPass card.
Obviously, it's best not to lose your SeaPass card while in port. Keeping it safe in a daypack is advised. If you put it in a pocket, remember to take it out before swimming in the ocean or participating in active activities.
How do I book a Royal Caribbean shore excursion, and how much do they cost?
To book a shore excursion through Royal Caribbean, log on to your Royal Caribbean account on the cruise line's website. If it's your first time logging in, create an account and link your cruise reservation number to the account.
Once logged in, click on the "Plan My Cruise" button under the listed sailing. This button brings you to the Cruise Planner website, which is where you can book cruise add-ons like drink packages, specialty dining, spa treatments, and shore excursions.
Click on the shore excursions tab to see the listed excursions for your cruise itinerary. You can organize excursions by port, activity level, interest, and duration. If you find an excursion that looks interesting, add it to your cart.
Once in the cart, you can purchase the excursion with a credit card or, if you have any, with onboard credit.
The cost of a shore excursion can vary greatly, with some excursions priced at only $25 and others over $1000! There is no set price for a shore excursion—the price ultimately depends on the type of tour, destination, and tour length.
Related: How to save money on cruise excursions
Most basic tours, such as a beach resort day or city tour, cost around $100, with some priced significantly more and less. Excursions in Alaska tend to be higher than those in the Caribbean, especially if they involve helicopter rides and glacier landings. Those in Europe tend to be higher as well, as many excursions in the Mediterranean are full day tours of cities like Rome and Paris.
Can I book a shore excursion for other people?
You can book shore excursions for any passengers in your cabin along with any other passengers with whom you have a linked reservation.
Once you are on the booking page for an excursion in the Cruise Planner, it will prompt you to select the number of guests for the booking. The names of those in your cabin will appear on the list, so you can add all passengers in the cabin to the reservation.
If you want to add a guest who is not staying in your cabin to the excursion reservation, click "Add Guest" on the booking page. This will redirect you to a page where you can link your reservation with another guest.
To do so, you'll type the guests' surname(s) along with their date of birth and reservation number. Once your reservations are linked, you can book any pre-cruise add-ons for that guest.
What happens if I miss my cruise ship?
One of the worst things that can happen on a shore excursion is missing your cruise ship. No one wants to be those passengers sprinting back to their ship as the gangway goes up, causing them to miss the ship's departure and become stranded in a foreign port!
If you miss your cruise ship while on a Royal Caribbean shore excursion, Royal Caribbean will cover the cost and handle the logistics of getting your group back to the next port. Missing your ship is not very common when traveling on a Royal Caribbean excursion, as the ship will wait for you as long as possible.
If you miss your ship while on an independent tour or when traveling with no tour, you must cover the cost of getting to the next port. In these cases, crew members will enter your cabin to try to locate your passport, which they will hand to the port authorities.
Related: Do you need a passport for a cruise?
Once you reach the port, the port authorities will hand you your passport and can assist you with figuring out the next steps. If you do not have a passport and are in a foreign country, you will need to visit the nearest embassy or consulate in order to receive a new passport.
Is it better to book an excursion through the ship or independently?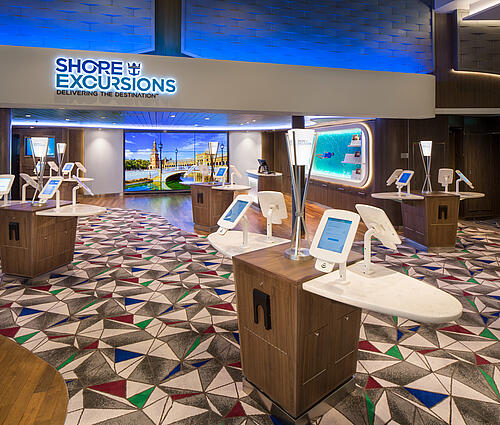 If you want to book a tour instead of exploring on your own in port, you have two options: booking through the ship or through an outside tour provider.
Booking through Royal Caribbean is not necessary, although it comes with several advantages. When booking through Royal Caribbean, you can feel confident that the tours are properly vetted and that you won't be left behind in case your tour runs late.
Related: Is it better to book excursions through the cruise ship?
Plus, booking excursions through Royal Caribbean is more convenient. Finding tours and things to do on your own requires more time and research, whereas Royal Caribbean lists all their excursions on the website. You also have the opportunity to speak with the shore excursions staff once onboard, and they can be a valuable resource when choosing between and planning for excursions.
Nonetheless, booking independently gives more options along with (usually) lower prices. You can also book small group tours as opposed to the larger groups you may find on a Royal Caribbean excursion.
Related: 5 quick and easy tips for finding a great shore excursion on your own
You can find reviews for most tours and tour companies online as well, leaving you confident that any tour provider you book is properly vetted. Websites such as Resortforaday, Viator, Shore Excursions Group, and Tripadvisor are all recommended options to find a tour on your own.