In:
Happy Sunday and we hope you had a great week.  It was a busy week of Royal Caribbean fun, and we have a round-up of all of it in this hand-dandy blog post.
The headline many Royal Caribbean fans talked about this week was Majesty of the Seas being delayed for one night in Port Canaveral following an U.S. Coast Guard inspection.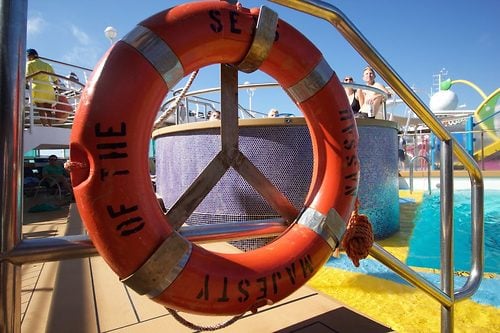 Evidently, the Coast Guard was not satisfied with some of the safety equipment on Majesty of the Seas, and Royal Caribbean had to resolve the issues before the ship was cleared. Luckily, the ship was only delayed for one evening and was able to get underway soon thereafter.
For the delay, Royal Caribbean provided its guests with a 25% refundable onboard credit, and a 25% Future Cruise Certificate.
Royal Caribbean News
Royal Caribbean Blog Podcast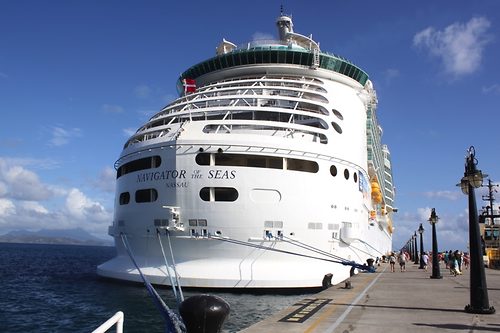 The 185th episode of the Royal Caribbean Blog Podcast is now available and are previewing our Navigator of the Seas cruise!
In this episode, Matt talks about why he picked to go on Navigator of the Seas and shares what his plans are for this sailing, including some new experiences he is excited to try for the first time.
Please feel free to subscribe via iTunes or RSS, and head over to rate and review the podcast on iTunes if you can! We'd appreciate it.
Recently added Royal Caribbean Menus
We regularly update our listing of Royal Caribbean menus to help our readers prepare for their cruise experience. Here is a listing of recent menus have been updated.
Royal Caribbean Around the Internet
From the Deck Chair is sharing tips for booking your cruise online.
Daily Mail has an interview with a Royal Caribbean performer about what her life and job are like on Harmony of the Seas.
Royal Caribbean shares how it is the first cruise line to customize the decarbonization approach.
Forbes has an interview with Royal Caribbean CIO Michael Giresi on how the company plans to innovate.