In:
Royal Caribbean's Majesty of the Seas was kept in port through Tuesday morning, after U.S. Coast Guard inspectors forced the ship to remain in port until an issue with the lifeguards was resolved.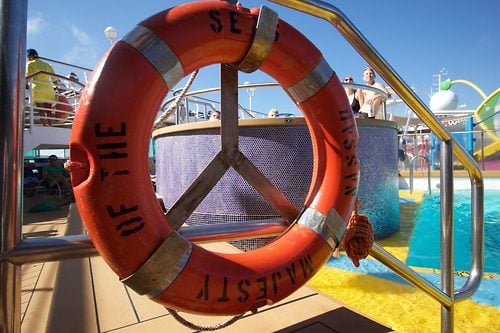 Cruise Critic reports a spokesman from the U.S. Coast Guard cited the delay stems from the ship's older life jackets, "generally speaking, problems with older life jackets can include fraying straps that could break when a person was in the water or disintegrating foam that will not float in the water."
Royal Caribbean sent messages via Twitter to convey the company is working around the clock to fix the issues.
@rockytopinfl We're currently working around the clock to get all issues resolved. All future sailing will not be impacted by this.

— Royal Caribbean (@RoyalCaribbean) February 14, 2017
There has not been any indication yet when Majesty of the Seas will be able to set sail on her 4-night Bahamas cruise, nor what impact the delay will have on the ship's itinerary.
9:30am Update: Royal Caribbean is offering guests a 25% refundable onboard credit, and a 25% Future Cruise Certificate.
@eric_thebruce The comp offer is a 25% refundable onboard credit, and a 25% Future Cruise Certificate.

— Royal Caribbean (@RoyalCaribbean) February 14, 2017