Posts

115

Joined

Last visited
clmsnskr's Achievements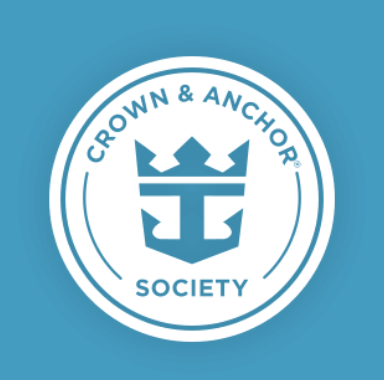 Diamond (5/7)
53
Reputation
I was in JS 6242 on Oasis one time. I didn't notice any noise at all from the Schooner Bar. We loved that cabin!

I was able to VPN to my corporate network from onboard with no issues at all when I was on Oasis back in March 2017. We use Cisco IPSec VPN

I don't think they are obligatory. However, if you don't want to pay them (or want to pay less than they charge), then you have to opt-out at guest services once you get on board.

clmsnskr reacted to a post in a topic: Woman bumped from Air Canada flight misses $10,000 Galapagos cruise

clmsnskr reacted to a post in a topic: Woman bumped from Air Canada flight misses $10,000 Galapagos cruise

mom2mybugs reacted to a post in a topic: Woman bumped from Air Canada flight misses $10,000 Galapagos cruise

I'm ok with airlines overbooking, but how about saying that on the ticket you purchase For example: "The flight you have purchased this ticket for is currently in an overbooked status. Your ticket currently does not have a seat available. Your are currently #x in overbooked standby queue. In the event that a seat becomes available for you, we will notify you via e-mail, phone, text and/or by displaying your name on the Gate Information Display in the terminal. If you are not able to be assigned a seat, then we will automatically rebook you on the next available flight to get you to your destination within 2 hours and compensate you by granting you $y.yy towards a future flight." It's really not that difficult of a concept to me.

My favorite CDs that I've had so far are Ken Rush and Drew Devine.

Sip + Stream for my Oasis cruise last month was $392. So this new offer is about $40 higher.

You're welcome. Also, for reference a lot of websites only secure the pages that need to be secured (ie: login, checkout, etc). It slows down performance a bit to encrypt every page on the server, then make your browser to the work of decrypting every page. It is a performance reason that many websites choose to only put the pages the need to be secure behind https. Just look for a green lock on any website's login, personal info, or billing info pages and you'll be good if it's present there. Informational pages...doesn't really matter if they are secure or not.

That's the website to use to order photo packages. I use them every time I go on a Royal, Celebrity or Disney cruise. They don't have every sailing listed, but they will list yours in plenty of time for you to order your package. It does have a green lock once you get to to the checkout page. Alternatively, you can just put this in your browser's address bar and it will have the green lock: https://www.mycruisephotos.com/ It is based in the Cayman Islands. They do not charge a foreign transaction fee, however your bank might (They state this on their website). My bank does not charge foreign transaction fees so I wasn't charged any when I ordered my photo packages. "MyCruisePhotos.com is a Cayman Islands registered company. Please check with your bank and ask about your credit card's policy relating to online shopping from a foreign company for items priced in US dollars. For a card-by-card breakdown of conversion fees, visit BankRate.com. BankRate.com is not maintained or endorsed by MyCruisePhotos.com, we are not responsible for outdated or incorrect information."

Thanks for the response. However a statement from the policy says ""In recognition of the high demand onboard for our Suite inventory and the added value of the NextCruise onboard credit, non-refundable deposits are currently only applicable to onboard Suite bookings." I did not book a suite on board, I booked a non-suite, then later upgraded to a suite. The rule of a full deposit and only being able to choose Future Onboard Credit was not imposed on my reservation. But, it seems now that to add the 5th to an already reserver suite, I would have to be an additional $100 non-refundable deposit, but I would not also get $100 as Future Onboard Credit. It's not like I'm reducing their inventory by adding another person to my already reserved suite.

I used the luggage tags on Oasis a few weeks ago. I thought they were rigid enough.

Just got off the phone with Royal. Some things to take note of: I booked a JS ($100) deposit using NextCruise. Chose IOBC. -- Deposit is non-refundable (I knew this) I called last week and upgraded to a GS or higher 2 weeks later -- Additional Deposit not required, deposit still non-refundable (I knew this) I called today to add a 5th person to my suite. Due to their system, they have to create another reservation and link them together even though it's the same room. Additional $100 non-refundable deposit is now required: I did not know this, however I understand a deposit being required on a new reservation number. However, I did not understand why that additional deposit is now non-refundable.

You can buy lanyards for your seapass card from almost anywhere (Walmart, Amazon, etc). However, there is always a little shop set up inside the terminal that sells them. They usually have a hundred or so different styles.

We used a lanyard for the first time our last cruise. We liked it for the most part, however there are a few of things to be aware of. If you punch a hold in your card, make sure it's a wide hole, rather than a round hole They punched our round hold too close to the mag-strip and the card wouldn't go far enough into the mag-stripe reader to read the cards without removing the clasp completely from the card. A wider hole would allow the clasp to move more. I have attached 2 images: one showing the "wide" hole I'm talking about, and one showing a round hole that I'm recommending against. The sunscreen on your hands and/or chest/stomach while it's hanging on your neck can dissolve the printed letters on the card. We had to get a new card halfway through the voyage because all the lettering was gone. Using a pouch type lanyard will help avoid this, except that you have to remove it from the pouch every time you need to use it. I would recommend the type of lanyard where you can detach the bottom portion from the "necklace" portion. This will allow you to quickly detach your card to hand to a server or bartender if you have your card hanging on your neck or slip-loop secured to your pool bag's strap. I have attached an image showing one kind of "detachable" lanyard.

The first one you find that meets the following criteria. 1) Is in your budget 2) Is in the time range that you can travel 3) Has a voyage that lasts for as many nights as you want to travel. 4) Name ends with "of the Seas" 5) Floats.

yea, that's a good point. I'm certainly not arrogant, nor do I have a sense of entitlement, but it would certainly be an awesome experience nonetheless. I'm, for sure, not going to be their first guest to request that, though :-) It was just a random idea that popped into my head while discussing Chet's table on a facebook thread. I had the realization that the balcony dining table for the PFS seats about the same number of people as Chef's Table, then there came the idea. My other idea was that if you're staying in a Star Class for your onboard wedding, could you have the Genie arrange to have your ceremony conducted at the aqua theater? That would be kind of neat, as well.