 Posts

80

Joined

Last visited
Recent Profile Visitors
The recent visitors block is disabled and is not being shown to other users.
Kim&N8's Achievements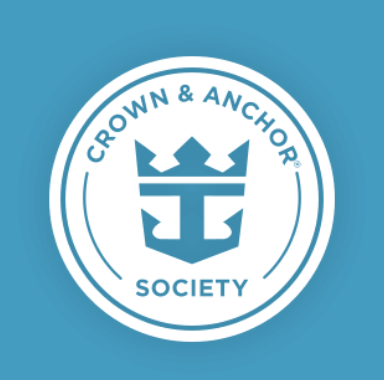 Diamond (5/7)
42
Reputation
Yes I'll be hitting up the cruise critic roll call soon too ? gosh it's exciting!

Hey guys! It's been a bit but I YOLO booked it tonight! I'm curious for suggestions. Independence of the seas May 11-16, 2020. Girls Cruise! Visiting labadee and then coco cay. This is a cruise for just my friend Julie and I. We've been living on opposite sides of the country for ~8 years and not been able to meet up. We for the last 6 months or so have tossed around ideas but we're both busy moms and a few weeks ago I said let's hop a cruise we don't need to plan anything other then airfare after it's booked the rest will work out. Needless to say we cleared some dates and talked to my TA and here we are! Deposit is paid ? this is her first cruise my 3rd. But first on Independence. I'm also super excited about going to Labadee and Coco Cay back to back but we have no other ports. Does anyone have suggestions for what to do (except thrill water park I'm saving that to do with my family). Share to me all your tips and tricks and things I shouldn't let her forget ?

Kim&N8 reacted to a post in a topic: "I Dream of Genie" – Star Class - Harmony of the Seas – 03/10/19-03/17/19

Kim&N8 reacted to a post in a topic: "I Dream of Genie" – Star Class - Harmony of the Seas – 03/10/19-03/17/19

We are on Symphony at the end of the month and have choosen to have late seating dinning for the MDR. Does anyone know if that will be deck 3,4 or 5? Just being curious ?

Are points based on $1 spent? Time spent? Any idea what the math is to get to 2400, likely I'll just play slots

Good luck all of you traveling this weekend! I'm praying for no late season storms we head our from Buffalo NY on March 29th

So I ended up finding it on my phone but not on the web version of my cruise planner ? hoping they will honor it on the ship as we want to do dinner at chops with our bogo package and I don't want chops for lunch and dinner on the same day

John, where did you find the addition of Jamie's? We really want Jamie's vs Chops for lunch and are weighing our odds (key already purchased) if we will get lucky.

We are choosing FLL as we can get a non stop with south west from buffalo, we're flying in the day before so distance didn't matter much. We'll grab Lyft from the airport to the hotel and then again in the morning from the hotel to the port. Like Matt I'm egar to get to the port so we'll be up bright and early!

So we booked the Key and are set to have lunch and chops but we also have a dinner already scheduled for chops at dinner. Anyone has luck asking nicely (or tipping nicely) to get embarkation lunch moved to Jamie's? Current cruise planner says they will be open for lunch.

Thanks!!! None of our ports look crazy busy so that's good!

I'm with Matt's wife its quiet cool in some places but very warm in others. I'm from Western NY and the evenings were much cooler than I expected in March I'll take a sweater and leggings this time for when I'm that cold. I didn't take a proper dress sweater the last time so plenty of pictures of me with a zip up fleece on with dresses.

Curious what others use to track how many ships are in port? We are on Symphony March 30th - April 6 and are curious how busy some of it will be.

Couldn't agree more! Awesome but not willing to pay more.

My favorite at home is Katy Perry- specific to cruise prep I have a "Cruise" play list, on the ship anything that's not sad and going to make me cry, though I really love the cha cha slide ect! My Apple Music "Cruise" play list if anyone is curious: https://itunes.apple.com/us/playlist/cruise/pl.u-DdANNK3samKklx

What do you all like to listen to when getting ready? Also what are some of your favorites that are always played on the ship?