Posts

17

Joined

Last visited
Lyrical's Achievements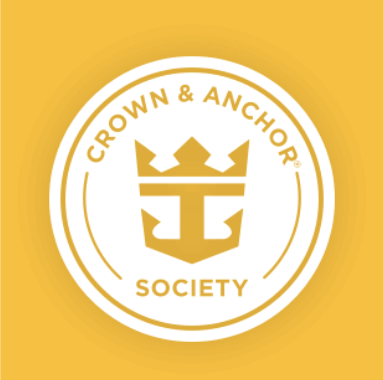 Gold (2/7)
14
Reputation
Been looking for fun Cruise to book for next year at the end of March, or first thing in April. Was wondering if anyone else has a March 31st or April 1st Sail Date for 2018 yet? We have been disappointed to find so many of the cruises have 3 days listed as "AT SEA." Would rather have an extra Port in there, than have more than two days at Sea. Any good suggestions? Have specific dates we have to sail out. 03/31/18 or 04/01/18. Thanks for any suggestions from all you savy cruisers out there!!!

both are pretty sturdy. Happy with the inexpensive purchase. Luggage tags are nicer I think.

We ordered from AMAZON, and love these. Laynards: https://www.amazon.com/gp/product/B0178IZVO6/ref=od_aui_detailpages00?ie=UTF8&psc=1 luggage tag holders/RCI size: https://www.amazon.com/gp/product/B00M5MDAS0/ref=od_aui_detailpages00?ie=UTF8&psc=1 Luggage tags Laynards https://www.amazon.com/Over-Door-15-Pocket-Organizer/dp/B000TCVUA8/ref=pd_sim_198_5?_encoding=UTF8&pd_rd_i=B000TCVUA8&pd_rd_r=CD52JE41B2S4NHDRV2XZ&pd_rd_w=Qe8Kv&pd_rd_wg=pptC0&psc=1&refRID=CD52JE41B2S4NHDRV2XZ over the door hanging organizer that is great too!!!

Still not quite sure why someone is adding on $$$$ owed to people's accounts after the FINAL payments have been made. Seems like creative accounting, and pisses off many guests. lol

B) RCI promptly corrected their error with adding on the fees for our children's (FREE 3rd/4th passengers) sail free promo. Still never explained why they added on those fees after we had already confirmed our booking, and paid in full back in December 2016. Just happy that our invoice balance is back to 00.00 owed. Phew!!!! Now just have to be prepared to pay the $300 for our four Visas when we sail on the 19th. :o

16 days and counting down~Yay!!!!! B)

When we booked our cruise we took advantage of the special offers they were running at the time......we have long since paid our invoice in full. Then just yesterday RCI pops on a $540.00 charge. Has anyone else had them mess around with your final total with only weeks to go until your cruise? Will be calling them this morning, but not looking forward to being shuffled around from person to person to find out why they are charging for 3rd & 4th persons----our two kids who were free when we booked back in November. Anyone else have a story to share that is similar?

dit Cover Photo APR19 Royal Caribbean Cruise Wednesday, April 19 at 11 AM Port of Miami on Royal Caribbean's Empress of the Seas

from the lack of responses, I assume most of you just use a regular Sunscreen?

I have heard that in some Mexico Resorts they require that people are using only "biodegradable" sunscreen. I am wondering if some of you would mind recommending some different brands for us to pick up before our Cruise in April. We are traveling with two children and they normally use Babyganics, and we use Hawaiian Tropic SPF 30/50. Does anyone have any suggestions, or should we just use our normal sunscreen? Heading to Maya Chan Beach for our Costa Maya excursion.

Hello. Is there anyway to find out ahead of boarding your Ship which "films" they will be playing on the Outside Movie Screen? Our kids have been asking, and I have not seen anything online yet. Thanks for any info.~ (cruising to Cuba & Costa Maya) on April 19th out of Miami. :-)

Thank you for your response "monorailmedic." We are sailing on April 19th out of Miami.

We are cruising to Cuba next month. Since Empress is a tiny little lady we've been reading as much as possible from other folks who have sailed on her recently. Question. I saw on the RCI website that Empress offers "free Sunday brunch" everyday? Where is this onboard each day? Also, it stated that breakfast, lunch, and dinner was complimentary/free in the MDR? Is that true? See below: Enjoy complimentary multi-course dining for breakfast, lunch and dinner in the Main Dining room. Choose to dine in our pre-determined seating or at your own time. Sunday Brunch every day with a complimentary Mimosa or Bloody Mary.

I think Royal Caribbean needs to update some info on their Website. When we booked our Cruise back in November for this upcoming April 19th it stated that FREE ROOM SERVICE was all included in our cost. Feeling kind of "jipped." Think they should give onboard credit to those who had booked prior to this $7.95 charge that they are adding soon. ONE FARE COVERS EVERYTHING FROM RELAXATION TO ROOM SERVICE~ this is from their website~~~sad!!