Posts

237

Joined

Last visited
firebuck's Achievements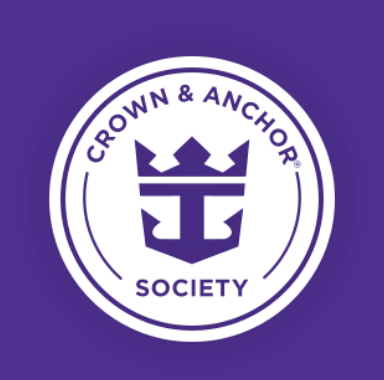 Diamond Plus (6/7)
356
Reputation
MamaShark reacted to a post in a topic: No more testing for vaccinated (10 days or less) and NO MORE proctored tests at home!

firebuck reacted to a post in a topic: No more testing for vaccinated (10 days or less) and NO MORE proctored tests at home!

firebuck reacted to a post in a topic: No more testing for vaccinated (10 days or less) and NO MORE proctored tests at home!

firebuck reacted to a post in a topic: No more testing for vaccinated (10 days or less) and NO MORE proctored tests at home!

So are they loosening the quarantine rules, or are we all just going to keep our sore throats and coughs to ourselves?

Yep! as Ashley said, it's easily walkable. It's been a few years since I've been to Nassau, and that's the only brewery I'm aware of, but they could have more by now... not sure. Pirate Republic is kind of smallish, but they do have good brews - I had a coconut porter that was fantastic. *Edit It looks like there's another one about a 16 minute walk down the street from Pirate Republic https://www.riptyd.com/ - looks worth checking out too!

firebuck reacted to a post in a topic: Not another solo cruise! Oasis, September 25 - October 2nd 2022 Bahamas

firebuck reacted to a post in a topic: Not another solo cruise! Oasis, September 25 - October 2nd 2022 Bahamas

ellcee reacted to a post in a topic: Not another solo cruise! Oasis, September 25 - October 2nd 2022 Bahamas

firebuck reacted to a post in a topic: Not another solo cruise! Oasis, September 25 - October 2nd 2022 Bahamas

Totally exciting! The wife and I are on her for the cruise leaving Sept. 11th, so let me know if you have any questions! This will be our first cruise back since the pandemic, so we're totally looking forward to it! For excursions, we have the shuttle to Disney (just a quick jaunt to Disney springs for some shopping/food), and we've also booked the beach club, so I'm excited to see how that is - the last time we were at Coco Cay, it was all still under construction. Nothing crazy in Nassau - I might head to Pirate Republic Brewing... we shall see. I'm sure I'll enjoy reading your blog since I'll be in the post cruise blues phase at that time

Enjoy your cruise, Joe! Have a Kummelweck for me!

Big Tule reacted to a post in a topic: An Alaskan Ovation - Ovation of the Seas 9/13/2019-9/20/2019 Alaskan Cruise Live(ish) blog

Hey Sabrina - please put me in for September 20th, 2020 on Oasis! Thanks!

Day 5 Endicott Arm and Dawes Glacier Waking up early, I quickly got dressed and headed for the Solarium wings to capture our approach into Endicott Arm. And I'm glad I did - what an amazing sunrise! Did I happen to mention yet that Alaska is beautiful?? Looking through my binoculars, I spotted the first bit of calved glacial ice floating As we were pulling in, ever so slowly you could begin to see the fog rolling in Soon after, you couldn't even see the glacial ice any longer due to the fog At this point, the captain made the decision to not enter due to seeing lots of ice on the radar. He said that it was too unsafe to proceed due to the low visibility, so we would turn around and look for whales instead. Hearing the news, I along with most people were pretty bummed, but that's the nature of cruising! You can't help the weather. I decided to drown my sorrow in an Alaskan Amber (I love that this ship offered some local beer selections!) One last look back at the fog and some floating glacial ice as we turned around: The captain announced that some whales were spotted on both port and starboard sides, so I took a stroll around to hopefully catch some whale sightings A look back across the pool deck There were definitely whales around! Caught the tail end of a splash again Scenery from our balcony as I was getting ready for dinner Tonight's dinner was in Wonderland. Everyone was eager to try it, and I decided I would be brave and attempt to try everything - I'm glad I did! It was really good! Tomato water and crab cones: Smoked eggs and some sort of prawns? The garden - the "soil" was made of bread and squid ink This appetizer was some sort of cold tuna tartare with a.... lemon ice sorbet?? It's the only one I didn't try. I am NOT that adventurous ? Unfortunately I didn't get a picture of the main courses, but they were really good, especially the terrior beef, and surprisingly the halibut! Dessert was amazing. I've heard good things about "The World" so I was really looking forward to it. It did not disappoint! After dinner, we went to a name that tune style competition in Two70 hosted by the cruise director, Joff. It was pretty entertaining. A few of us hit up the casino later and tried our luck (I'm never lucky). Tomorrow would be a sea day and Polly and Sheri realized that they had a sushi making class that overlapped with their All Access tour - they reeeeaaally wanted to the the sushi class, so they offered to let us go on the All Access Tour in their place - such nice friends!

Ok, so major props to anyone who can pull off a truly live Alaskan Cruise blog. There's always something to do or see and you don't want to miss anything! I don't want to leave this blog unfinished so I'll attempt to wrap it up. Let's see.... I think we're on: Day 4: Skagway We knew going in that today was going to be a chillier, dreary day, but such is weather in a temperate rain forrest. At risk of sounding like a broken record, the scenery coming in this morning was just amazing. Looking down at the dock, I realized that the ship must have been cleared as there are people now walking off. Our excursion didn't start until a little later, so we lingered so that there would be less of a crowd when we were ready to get off. There's a lot of artwork (mostly cruise ship related) painted on the rocks on the side of the mountain near the dock. I thought the skull was particularly cool Our excursion today was the White Pass Railway that we had booked through the cruise planner. You board the train right at the end of the dock, so it couldn't be easier. The White Pass Railroad was built during the Alaskan Gold Rush as a means to get to the Yukon Territory. During the train ride, the conductor goes into the history of the railroad and the harsh conditions that those who built it had to endure. It's quite a feat if you think about it - the height of the railway has you going up over 3,000 feet. With such amazing scenery, this train ride comes highly recommended One of my favorite parts was looking back at the rail bridge... through the fog, it was quite ominous. Since it was cold and a bit rainy for most of the ride, not many people wanted to stand on the platform for pictures. I took advantage and stood out there for quite awhile taking in the amazing scenery and breathing in the cold, fresh mountain air. Here's a quick video I shot from the platform After the ride, the train drops you off into town where there are some shops and restaurants. I found this building's exterior to be quite unique Ever a fan of craft brews, I had to make it a point to stop at at least one brewery per port. We stopped at Klondike Brewing Co. and I've got to say, it was one of the best. It's a shame that there's probably way too much overhead for them to distribute their beer - you can only get it here. Their Whipsaw Spruce Ale (one of their flagship beers) is not to be missed if you come to Skagway. For lunch, we decided to stop at the Red Onion Saloon. It was a Bordello that was built during the Gold Rush in 1897. They now specialize in making amazing pizzas. After dining, it was time to head back to the ship. The Ovation looked so majestic docked in Skagway. On the first day in the MDR, I had made a request for savory bites (having never tried them, but heard of their goodness from this blog). The head waiter promised that the next time we were in the dining room, I would have them. Today, we were actually in a different dining room, so I asked if the savory bites were available - a short while later, the waiter appeared with these: They were indeed good and worth the ask! After dinner we all decided to wind down and relax in the Schooner bar with some after dinner drinks. From there, it was on to bed. Tomorrow would be our visit to the Endicott Arm and Dawes glacier and we'll need to be awake early for the approach. Some extra scenery pics from the train ride:

Royal IQ was suuuper buggy when I was on. The cruise compass hardly ever loaded and you couldn't reserve anything in the app at all. Dinner reservations never showed on the calendar either. I'm guessing that they were concentrating on porting over to the new app during my cruise.

Darn you, @twangster! Enjoy your cruise! Also, I'm not sure if @Matt's influence has spread fleet-wide, but the spaghetti bolognese was an option every night in the MDR.

Never did get a concrete answer, but someone in our party was up at 4 am, and we were already docked by then. At any rate, I was still asleep with visions of sugar plums (or Chop's filet) dancing in my head.

Haven't heard anything as of yet - we depart Victoria at 6 PM tonight, so I'd imagine it would be sometime late tonight or early tomorrow morning. I'll let you know if I find out a concrete time.

Day 3 Juneau Alaska We weren't scheduled to arrive into port until around noon, but I wanted to be up early to catch the sunrise, and I'm glad I did - it was amazing! One thing I'd found that is really important on an Alaskan cruise is to move around to all sides to take in all of the scenery as it can be drastically different depending on where you are - for example, here's one side of the ship: And here's the view from the other: As we were eating breakfast in the Windjammer, we were lucky enough to see some whales spouting and then breaching - I couldn't really get my phone out in time to capture it fully, but I did get the splash. As we got closer to Juneau, I went to the front of the ship to take in more amazing views The only other ship in port during our visit was the Coral Princess. After docking, we headed down to the port to look around since our excursion didn't start for a few hours. This shop had some very interesting wares... I guess some parts of you won't be cold wearing these? Once we had reached our appointed excursion time, we met up with our bus driver and headed for the Mendenhall Glacier visitors center. This excursion offered us transportation to the visitors center for about an hour and a half followed up with a salmon bake in the woods. The views of the glacier were absolutely amazing. The air was just as you would expect it to be as well, extremely clean, crisp and fresh. Once our time was up at the glacier, the bus came back to pick us up for the salmon bake. This was wooded area that had picnic tables set up with a buffet style spread of food along with fire grilled salmon. The food received mixed reviews from our group - I think there was a higher expectation for some amazing fresh Alaskan salmon, so the bar was pretty high. After dinner, there was a little trail that you could take that lead to a waterfall and an old mine. After enjoying the scenery a bit, we headed back to the food area and hopped a shuttle back to the port area. We stopped by a restaurant along the port for some Alaskan brewery beer and met a dog who was patiently waiting for the staff to give him a bite to eat. Soon after, we boarded the ship and prepared ourselves for dinner in the MDR.