 Posts

206

Joined

Last visited
Recent Profile Visitors
The recent visitors block is disabled and is not being shown to other users.
Toby's Achievements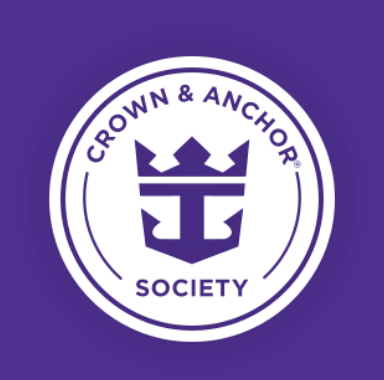 Diamond Plus (6/7)
148
Reputation
I am retired. My professional life was 35 years of software development but mostly software quality assurance or software testing. My experience tells me Royal Caribbean software issues are the result of poor testing. Either RCL has tasked the developers to do their own testing or their test team is not so good. Developers are usually pretty good about testing their new features but terrible regression testers (testing the stuff that used to work still does). Testing is considered by management to be a lesser skilled or entry level position. The staff hired is not always cream of the crop.

Price is the main negative factor for me. I'm CHEAP!! I say this after getting half a tank of gas for $57.00! I'm still in shock!

I hope I wasn't misunderstood. I wasn't suggesting a loyalty ambassador could be coerced to pad your points. If you were joking, WHOOSH right over my head!!!

A visit to the Loyalty Ambassador aboard the ship can speed up points awarded to your account. Besides you make a new friend too!

JimnKathy reacted to a post in a topic: I always completed my Post Cruise Survey's, until I overheard this!

Pattycruise reacted to a post in a topic: I always completed my Post Cruise Survey's, until I overheard this!

WAAAYTOOO reacted to a post in a topic: I always completed my Post Cruise Survey's, until I overheard this!

IMHO they should drop the word "Taxes" and just call them Fees.

The surveys can influence the response. If you have to answer additional questions based on a less then perfect rating, some folks will then offer subsequent ratings of perfect to avoid the hassle. When I was employed in the corporate world, if we rated our managers poorly we would be placed into focus groups with the goal determining ways to improve our managers. This was work above and beyond our regular assigned tasks that had to be completed on time. We learned quickly to rate management highly whether they deserved it or not!

Blow it off. "I yam what I yam and that's all what I yam," declared the existential philosopher, Popeye the Sailor Man.

We are staying downtown at Embassy Suites (using Hilton points) because there are more choices for restaurants and closer to the port. I have read Seattle traffic jams can be legendary and I would not want to get caught in one from an airport hotel to the port when we have a checkin time window to meet.

This is not a complaint. It is a mystery to me how taxes are calculated. In December last year we were able to get a substantial reduction in the cost of our B2B cruises booked for August, 2022 via the price guarantee associated with the Cruise With Confidence program. Looking at the first invoice when the cruises were first booked, and then the invoice after the reprice the taxes and port fees stayed the same. I fully understand the port fees being the same amount no matter the cost of the cruise. It is the tax portion of that line item I find curious. Most taxes I am familiar with are calculated as tax rate percentage times the some cost amount. The only thing I can deduce is the taxes paid are based on the full retail cost of the cruise before any and all discounts are applied which seems odd to me . I am happy with the reduction in price so I have never pursued the issue.

It is a sad commentary about how demanding and unfulfilling the lower level hospitality positions really are. I've had some of those jobs when I was a teenager and in college but certainly not on a cruise ship. I have personally witnessed low level managers verbally abuse the servers and bus staff especially at the Windjammer when they are trying their best to keep up with their duties. I have seen fellow passengers treating the staff like crap as well. Pile on the fact that some have left their families back home for months at a time and it is no wonder those positions are hard to fill.

What concerns me is I'm stuck with my Ovation booking as it was mostly paid for by FCCs well past their book by date.

I am unfamiliar with the travel agent certifications. What are the CTC and MCC certifications? TY

I do not have an answer for you other than re-read the terms and conditions for Air2Sea very carefully to help determine what happens in your case.

Which brings me to my next question. If an Alaskan excursion enters into Canada then returns to the US would one need a new ArriveCAN form completed for a Canadian port of call or cruise termination port?

Our sailing is too far out to complete an ArriveCAN trip entry. Has anyone completed one? Does it have a unique code that could be recorded?