 Posts

88

Joined

Last visited
Recent Profile Visitors
The recent visitors block is disabled and is not being shown to other users.
XtremeGK's Achievements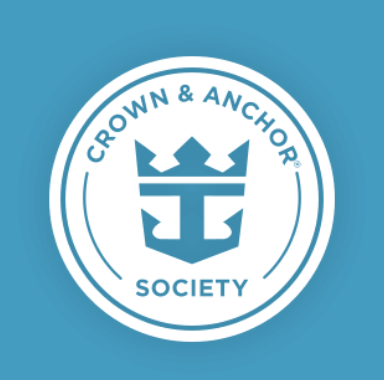 Diamond (5/7)
109
Reputation
Calling at Terminal 1 is entirely dependent on what other Royal ships are in port that day. I'm on a trip in August on Oasis that calls at Port Canaveral on a Sunday, when Wonder is there for turnaround day. We will definitely not be docking at T1.

The legends on CDP are very much outdated. Royal simplified their deck plan symbols several years ago now: triangle = capacity of 3, asterisk = capacity of 4, 5+ box = capacity of 5+, shadowed square = obstructed view. They stopped trying to accurately track which rooms have pullmans and which have sleeper sofas. If you call and ask if a room has a particular setup, 50/50 chance the answer is incorrect -- and yes, I've actually seen it happen. Also, bear in mind that GTY rates for 5 don't exist. Should you call to add the 5th person to your reservation before a cabin is assigned -- which can be quite late in the game -- there is a very real possibility that you will lose your GTY rate for passengers 1-4 and have to book at the prevailing rate for passengers 1-5 (and as we have seen with cruise pricing in the past 12 months, that will likely be higher than it is today). Gaming the system only works until the system games you back.

The ultraspacious balconies are about the size of a JS, so plenty of room. Balconies are a really good size. The deck 11 ones are near the fwd elevators (the ultraspacious OV without a balcony are further forward). Bear in mind that you have to walk forward to get from your room to the aft elevators to start with, so being near the fwd elevators would not really add that much to your "commute."

As a shareholder, I'd want them to make the most money they can. I'm sure they have analyzed and found that a la carte, purchased at higher prices by a smaller percentage of passengers, makes them the most money.

I normally book by price, and daylight does have value to me...but I HATE low deck cabins. I just feel like I notice engines/thrusters/mechanical noise more. I'd probably go OV if it were a forward-facing or other mid-/upper-deck OV. But if we're talking deck 3 and the VB is on a mid-/upper-deck, I'd probably spring the $30 for the deck choice.

Additionally, Royal has a history of using their vessels to help bring in humanitarian aid after natural disasters in countries that have cruise ports.

I have both flown on mileage runs and cruised for the points. Cruised last year only because it got me to Diamond in time for a larger family cruise this year.

Mine aren't available on the app or on the site. I'm wondering if it's just a segment of points that are affected and unable to see their totals/tier.

Just booked Harmony for 2024 last night. Royal's website, when clicking on the guarantee, showed the pricing consistent with the neighborhood balcony gty. On agent sites, I was able to see the XB gty. I almost exclusively book directly through Royal, however I didn't feel like sitting on the phone, the XB pricing was really good, and this particular agent site was throwing in $50 OBC, so I booked it through them. The separate guarantees exist (at least on occasion), but you might need to call or use a TA to book.

100% call back. That just doesn't sound like a logical response from them.

Livia reacted to a post in a topic: 4th Aug Oasis of the Seas, 9 night Eastern Caribbean cruise out of New York

We're booked on it for next summer. Selling VERY well, especially the cabins that hold 3+. Going based off the FB group and the sales pattern, expecting a lot of kids.

I also get the "Oops" message on Oasis cruises out of Cape Liberty this Fall. So unless they're moving it for next summer and just blocked off all OA out of CL, regardless of year, then it's likely just another RCI IT issue.

Sounds like you're doing the Pfizer vaccine, which is only FDA-authorized as a 3-shot series. Therefore, you'd need all 3 shots -- with the third shot 14 days before sailing -- to be considered fully vaccinated.

And unfortunately, it extends far beyond cruising.

Evivia is the one we used. We sail this coming Tuesday.