 Posts

75

Joined

Last visited
Recent Profile Visitors
The recent visitors block is disabled and is not being shown to other users.
XtremeGK's Achievements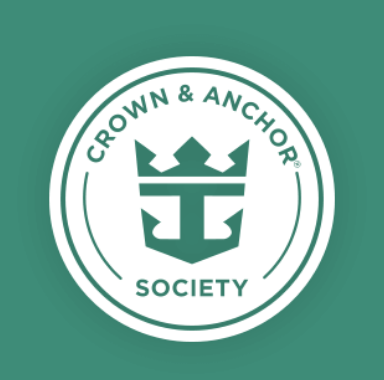 Emerald (4/7)
98
Reputation
And unfortunately, it extends far beyond cruising.

Evivia is the one we used. We sail this coming Tuesday.

I, for one, am most curious as to what type of emergency the CD would be best suited to address?

There was a flyer on the TA site for a cruise planner sale starting the 24th.

Yes, it is. Even qualifies as a "PCR" for unvaxxed kids.

We went to our pediatrician this week to get one for our son. I printed out the page on the Royal website that has the requirements and gave it to the doctor with his positive PCR test result. She was a bit bewildered by needing a letter (why isn't the positive PCR itself good enough as it is in other countries...I agree, but a discussion for another time), but typed out the letter on the spot using the guidance from the website and printed it at the front desk. For my wife, her PCP sucks, so we used a telemed option we found online. Had to pay for it, but worth it.

It's a known issue with the way the website displays the pricing -- KSF gets rolled into the 30% off for all discount line. If you do the math on it, you'll see that it is in fact pricing correctly.

Not difficult to find: Getting Ready to Cruise | Healthy & Safe Cruises | Royal Caribbean Cruises They're not going to tell you exactly where to get tested, but they do give you the guidelines required. They even tell you you can use the eMed tests. "Guests traveling into Denmark from another country should be sure to look into any requirements your own home country may have for exiting or re-entering its borders.On arrival, all guests from non-EU or Schengen countries must present a negative Covid-19 antigen test taken within 24 hours of their flight departure time. All Guests: Required Pre-Cruise Testing All guests sailing from Denmark will need to take one test before boarding, as detailed below. Tests must be supervised with the result provided on a certificate which includes the guest's name and date of birth. Supervised telehealth tests are not accepted for unvaccinated guests – only for vaccinated guests. All tests are at the guests' expense. Vaccinated guests who are up to date must show a negative result for an antigen test taken no more than 2 days before boarding day. Vaccinated guests who are not up to date will have a 1 day window to take this test. Kids age 5 to 11 who have been vaccinated may present proof of full vaccination and follow the testing protocols for vaccinated guests. Unvaccinated kids age 2 to 11 must show a negative test result for an antigen test taken no more than 1 day before boarding day. Guests under 2 years of age do not need to complete a pre-cruise test. eMed Tests Kits for Guests Traveling from the U.S. Through our testing partners, U.S.-based vaccinated guests may purchase antigen test kits for vaccinated guests that you can complete online with a supervised virtual video visit, wherever you are, 24 hours 7 days a week to meet travel testing requirements for cruise or flight. Learn more

30% off of $784 is $235.20. $235.20 x2 (passengers 1 & 2) = $470.40. + $854 (full cost of kids fares 3 & 4: $427 x2) = $1,324.40. Awfully close to your $1,326 discount there. So Kids Sail Free is calculated in the 30% off all guests on this. Your $255 per person = $1020 for 2 adults, 2 kids. That's your fares for 1, 2, 3 & 4 (including KSF -- $784 x2) = $1568 - $76 flash sale = $1492 - 30% off on guests 1 & 2 ($470.4) = $1021.6. Divide that by the 4 passengers and it rounds to $255/person.

I bring old hotel room cards for this very purpose!

You can generally tell which crew members are more interested in engaging in conversation, and I do enjoy getting to know those that are interested in sharing. One of our cruises, our MDR waiter had been on the Costa Concordia when it capsized. He stayed off the water for a while, but cruise ships offered far more money than anything back home. He was on his first contract back on a boat and admitted to a lot of fear at first. When we sailed, he was a little over 3 months in and said he felt far more comfortable, and being able to regularly have his pay sent back home had solidified he made the right choice. Even showed us his ID from the Concordia, which he still carried and was far worse for the wear.

Some ships seem to still include room service (on a very hit-or-miss level). We're sailing Adventure at the end of the month and given our cabin set up (DW and DS in one cabin, me solo in another), I only had to pay for one person, so I got it at $2/day more than Voom. Would get Voom anyway. If room service is by chance included, it will pay for itself even without using the Chops lunch or other perks. If it's not, it's still a reasonable price for Voom.

@Kirsten There are telehealth/online options for a Certificate of Recovery. They cost $60-75, but do offer 24 hour turnaround time. My wife and son both tested positive this week (I've been testing daily and remain negative), and we sail at the end of the month. We plan to do all the pre-cruise testing, but will also get Certificates of Recovery (my son is 3.5, so maybe it'll save him from needing the antigen test at the pier).

On another thread he notes that he was on the Allure sailing that missed CocoCay due to diverting to FLL for a medevac.

If I received compensation for every time I've missed CocoCay (for weather, not a medical emergency as this gentleman had), I'd be living onboard a cruise ship right now.