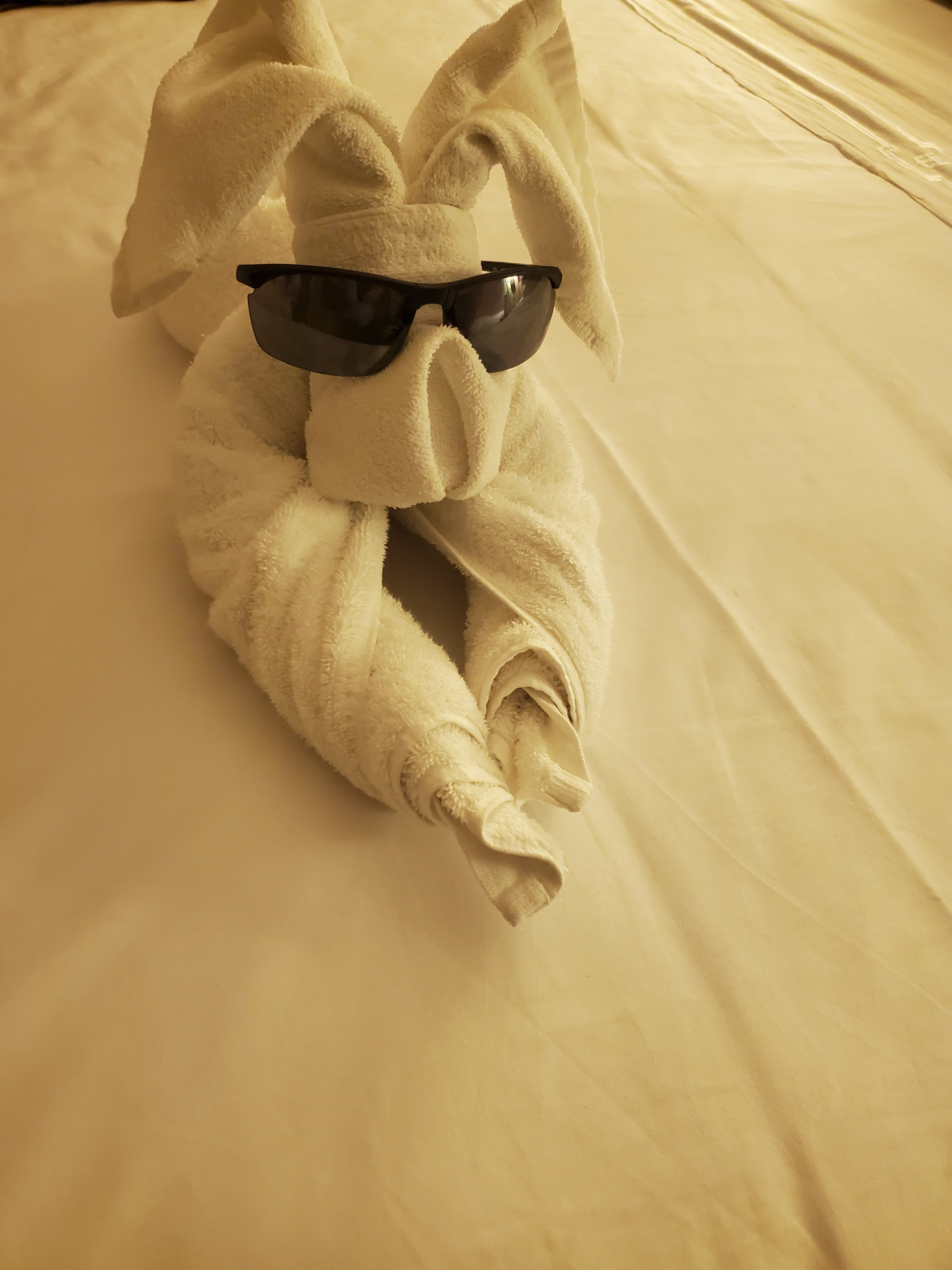 San Diego Garrett
Members
Posts

136

Joined

Last visited
Everything posted by San Diego Garrett
Yep, no need to book a hotel if you wanted to stay late in Cabo. Tenders running all night.

Last Black Friday the only things that really went on sale were for Coco Cay. And they really went on sale. Almost everything was a true 50% off. The drink packages did go on sale, but we had found them for a better price a few months before. Same with the UDP and The Key. Like everyone says, if you want it, but it. Watch for price drops and cancel and repurchase.

When on a cruise I try not to drink beer anyway. It's too filling for me and I like to keep an appetite for all the food.

That's one of the letdowns of RC. The beer selection is very poor.

I'll be on that Cabo cruise and there is still a lot of confusion. It's the first overnight for the Navigator, so we are the guinea pigs. I keep hearing the last tender will be around 7:30pm of the first night in Cabo. You can spend the night in Cabo. The next day says we leave at 12:30 in the afternoon. It does make Day 2 in Cabo basically worthless.

Chris, any word on when crew will be able to stop wearing masks? Love your YouTube channel by the way.

Another benefit is, since you are permitted to bring 12 cans of non-alcoholic beverages and up to 2 bottles of wine, you can drop those of when you get on the ship instead of carrying them around until your cabin is ready.

Cabin must haves for us: Heavy duty magnet hooks. Battery powered night lights. Pocket shelves that hang on door. Small fan. Toiletry bag. Collapsible mesh laundry bag.

Unbelievable how the MyVegas points have devalued. 3-5 night cruises we're going for 600,000 points. Now going for 2.5 million. Crazy. Also, I won a cruise and was able to sail solo and only pay taxes/fees for myself. That was a nice surprise.

I got really spoiled on my Navigator cruises. 1900 on my 7 day and 1400 on my 3 day cruise.

The main reason to check in early is you cannot reserve shows or specialty restaurants until you get on board. You'll want to be able to reserve as much as you can before they sell out.

Awesome post! My June 25th cruise is coming quickly. I will add 1 last stress: Quickly booking show and specialty dining reservations as soon as I walk on the ship. No time to ooh and ahh about how big and beautiful the Symphony is. Book those damn reservations!!!

Sweet! Yeah, I got my son the water park as well and my wife and I the wave runners for about $48/each.

For our June 25th Symphony cruise I was able to get the DBP for $57/day & the UDP for $166. I did score these prices about 9 months ago though. For my particular cruise Black Friday sales focused on Coco Cay where almost everything was 50% off.

Book shows first. Book specialty dining as well if you have a dining package. Do the eMuster. Then you can relax.

Great. I have a 10:30 on Symphony for June 25, so I'm very curious. Also, if you are making UDP reservations I'd be curious how that went as well.

That the calories on cruises don't count.

Yes, I noticed it doesn't include headliner shows. Otherwise, it's a nice indicator of what might be going on on your particular cruise

I was highly disappointed with the Chops lunch menu in the MDR with The Key. I think it was a choice of 3 appetizers, 3 entrees and 3 desserts. The filet seemed tiny. Not at all the same as lunch in the Chop's restaurant.

We had 6:45 my time dining and never missed an 8:15 show. Granted, this was back when cruising was at 40% capacity. Our waiter did ask us each night if we had to get to a show, so they can speed things up a bit if necessary.

I believe I got it off Facebook on the Symphony June 25th group. I'll see if I can find the original post.

I'm hopeful too, but with prices jacked up so high right now even their normal "sale" will have higher than normal prices.