Posts

65

Joined

Last visited
Recent Profile Visitors
The recent visitors block is disabled and is not being shown to other users.
luiiismdo's Achievements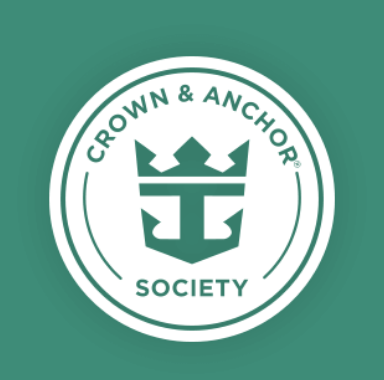 Emerald (4/7)
42
Reputation
welcome to the board! there is a parking garage right across from the royal caribbean terminal. it's $25/day but you should not have any problem finding a parking spot there. here's the link to the port of miami site: https://www.miamidade.gov/portmiami/parking-information.asp

this was exactly my concern. thank you for clarifying it for me!

but the 52 week high of Carnival ($31.52) is $18 lower than what Royal is currently trading at.. both companies are not in the same sphere at the moment from a business point of view. It's why Royal has always been the strongest performing stock of the 3 major companies (Norwegian being the other).

the markets in general are very volatile so all plays are risky plays atm, even strong companies like RCL. when you decide to buy should also depend on whether you're in it short term or long term i'm also closely monitoring it. i think it will drop some more but i intend to buy sooner rather than later. i expect them to be profitable in this quarter n when those numbers come out, the stock should pick up quite nicely imo.

thank you all for the replies! i was just worried that when i got on board, i wouldnt be able to reserve early showtimes because the times were blocked off by the MTD reservations

Hey guys, I have MTD & I went ahead & had reserved 6:45 dining for every night. I just got the schedule for shows & they seem to start at 8:15 My question is how long does the cruise planner block off for dinner in the main dining room? When I board, will I be able to make a reservation to an 8:15 show or will it block me from doing so because of the 6:45 dinner time? Thanks in advance for any help on understanding this.

the royal caribbean terminal parking is not a pay in advance. it will be$25/night. you'll find that information on the link provided below in the 1st subsection under rates & payment https://www.miamidade.gov/portmiami/parking-information.asp

I believe it. I'm on symphony 5/28 & there's no rooms left above balcony n almost all excursions have sold out

down for me as well.. i get a "gone sailing, be back soon!" page

https://www.royalcaribbean.com/booked/cruise-room-upgrade

Dont just assume, it doesnt hurt to try. go to the link i placed below & put your last name & reservation #. If you're still able to do it, you'll see the options there. Hope this helps https://www.royalcaribbean.com/booked/cruise-room-upgrade

just keep checking. i have an upcoming sailing on symphony may 28. 45 days out checkin opened but boarding times did not. 34 days before sailing boarding times opened up & like yourself 11am was the earliest. Just last week, 21 days before sail date10:30 am opened up. i think it has to do with capacity & the more that we get back to pre-covid sailing numbers of passengers, they'll open more time slots as they've had success with the timed boarding

born & raised in Miami I can tell you that the weather forecast mean absolutely nothing down here this time of year. It says 50% chance of rain from May to September & chances are it might rain at some point in the day, almost every day but they don't tend to be complete washouts. As others have mentioned, on sea days the captain does his best to stay clear of storms, but have no control over port days. you're on vacation, don't let a little rain affect your day. The best thing about oasis class ships are all the different kinds of entertainment that they offer that aren't reliant on good weather. Happy Sailing!

what's the easiest way to figure out if there are going to be multiple ships when my sailing will be there? Thanks in advance.