Posts

15

Joined

Last visited
Rob922's Achievements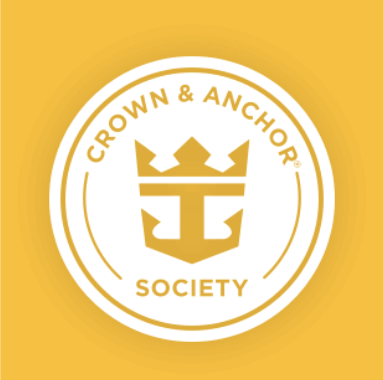 Gold (2/7)
12
Reputation
Thanks for all the advise. I printed off the results and it shows my test time and date and does not show the "days since negative result" Very excited for my first cruise tomorrow, Thanks again for all the info.

I took the Emed at home proctored test yesterday (October 1st) and received my negative test results. I checked the QR code on the website this morning a little more than 24 hours later and above the QR code in bold it says 2 days since negative result. I am assuming tomorrow when I arrive at the cruise port it will say "3 days since negative test results" Will this create a problem at the cruise terminal tomorrow? I was told by several RCI customer service reps over the phone I could take this test at any point on Friday and I will be good. Has anyone on her experience the same issue? Thanks

Ok thanks "emmef". And this is not the daily, normal gratuities correct? I was talking about the above and beyond tips. I have already pre-paid my gratuities for the week. I don't normally carry cash so was hoping to be able to charge things to my sea-pass card.

Leaving on Sunday for my first cruise on Royal Caribbean. Can they charge tips to your card on file or do you need to bring cash? Sorry if this has already been answered.

How many days prior to the cruise do you typically get the concierge email? I am 13 days from my October 3rd sailing and have not heard anything.

Thanks for the heart attack. I am on the Allure in two weeks out of Port Canaveral..lol

I absolutely hate masks because of the same issues, living in Florida and being required to wear one in the humid summer heat for work was killing me, I decided to try the Under Armour masks ( about $25 for the mask) only because school kids were wearing them for sports practice and raving about them so I gave it a try. Its still not fun to wear but they are designed so the top pulls away from your nose just enough to let air circulate and makes breathing a bit easier. I would give it a try, since you will be required to wear it inside the ship where its much cooler then outside. You may find it to be more bearable. Again this is all personal opinion.

That is what I was thinking the 15-20% of the cabana cost depending on the service. Thank you!

Going on the Allure on October 3rd and its the first time at CocoCay. I just booked a cabana and understand you have an attendant working there. Is this attendant apart of the prepaid gratuities and what is a typical extra tip for good service? Thanks!

I live in Orlando and I am going on self park in Port Canaveral and see advertisements all over for GoPort. I just looked them up on GoPort.com and they offer roundtrip shuttles from Orlando International to your cruise terminal. I placed an order online to see what the price was and its $39.95 per adult for the round trip. I know you were looking for a hotel in Port Canaveral, but this is an option and there are a bunch of hotels off Semeron next to the airport, stay away from McCoy road hotels.

Let's hope things get better by October. I work at the airlines and flight loads were at 30-40 percent full at the end of the year. Now we have 75-80 percent full flights. A lot can change in a short period of time, but as we are all aware the CDC is making the rules.

Thank you for the response. There was a lot of negative information out there but I think it was from guest that were unable to pre-book the times.

Good morning hope everyone is doing well. I am taking my family on our first cruise in October. Staying in a crown loft suite on the Allure. I am trying to decide if the Coastal kitchen will be a good option for us (for breakfast and dinner). We are reading a lot of conflicting posts that say the Coastal kitchen is hard to make reservations for and then it's very easy to get whatever time you want. If any of you have already stayed in a crown loft of grand suite, can you fill me in with your personal experience. Thank you ?