 Posts

48

Joined

Last visited
Recent Profile Visitors
The recent visitors block is disabled and is not being shown to other users.
Tmsmith's Achievements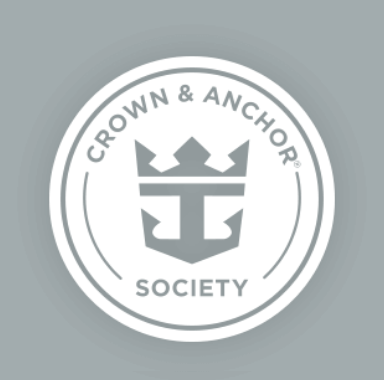 Platinum (3/7)
41
Reputation
Yes, the fee is round trip, shuttles run all day.

Congratulations! We spent our honeymoon on the Maiden voyage of the Voyager, albeit 23 years ago. My husband and I are on the Oct. 29 sailing.

We tip on Diamond vouchers: $1 for beer and $2 for mixed drinks. its not quite the 18% but we will give bigger tip at the end of the cruise for wait staff we really enjoy.

We sail her later in the month so would love to get your feedback postcruise. I've heard the stories that Enchantment needs some love.

Probably, but we didn't. we felt "guilty" complaining about a "free" benefit.

Word of caution. Be explicit when you do not want to use the drink vouchers. we intended to purchase two bottles of water when we were departing the ship for a port day and the crew charged them against the vouchers. $26 worth of drinks for water was disappointing.

Thanks. Our state has an electronic version they populated based upon the vaccine administrator logged. I can open that proof too. I just didn't want RCC to cancel our reservation due to trouble in the App.

Has anyone had issues with successfully uploading their vaccination card during check in on the App? My document keeps flagging because it says it cannot be validated and I have tried three times. It is the same card I uploaded for our November sailing.

After 1.5 hrs on the phone, there are no equivalent cabins available so nothing they can or will do. Only options are rebook at non-guaranteed rate or refund. All GSs for non-offerred options are more than double, sometimes 3x, what we paid. This is the first time I can honestly say I may be done with RCC.

We were on this sailing as well. I am on the phone with RCC now and they are not booking a repositioning sailing in its place. The replacement options offered do not have our cabin category available either. we were in Grand Suite and none are available for any of the offerings. They have escalated to a new department to see if they can "find" a GS. Point to all of that, dont wait too long to contact them if cabin category matters. They are essentially merging us into already booked up cruises.

Purchased from: Optum Order date: 12/31/2021 Approval date: 12/31/2021 Shipped date: 1/1/2022 Received date: 1/5/2022 Expiration date: 11/15/2022

We were on Liberty in Nov and while sitting in the Promenade, saw store clerks, bar staff and even cleaning crew members stop what they were doing, come out into the walkway, and politely remind someone to either put their mask on or how to wear it correctly. We were very impressed and commented on it in the survey. There is so much media on negative cruise things, we wanted them to know their crew are doing things right.

We had white out of Galveston.

we did the same thing last week. a needle, thread and two minutes of time.

just got home from Liberty and Windjammer was open for dinner.