Posts

11

Joined

Last visited
DTMCD's Achievements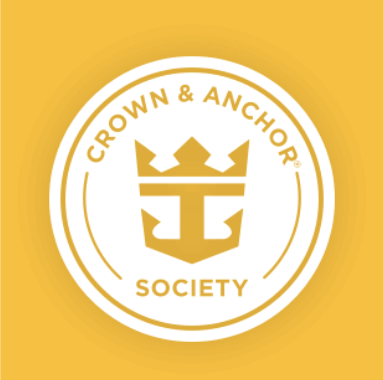 Gold (2/7)
15
Reputation
Thank you for sharing your story - I couldn't agree more - I think we'll cruise forever now due to how special it is to us, same with our children in the future!

Anthem out of New York last year - my first ever cruise! Literally the week before Covid took over the world. Boarded the ship 7th of March, got engaged on board and now my next Cruise will be my honeymoon in August'22 - cannot wait!

So many amazing recommendations in this thread for future cruises - thank you! Having only been on one cruise so far I don't have a lot to choose from but I did love swimming with the pigs off the coast of Cococay!

Just binge watched all of your videos - thank you so much for sharing, so excited to get back to cruising! Hope you had as fantastic a time as it looked from the videos!!

Excited cruising is coming back - great news! However, as @JeffBhas said out-with UK and Israel, Europe as a whole is having a disaster when it comes to vaccinating, due to various issues, behind the scenes politics being a big one. Worried Greece/Cyprus and Turkey (the main countries I have seen specifically targeting UK tourists) will end up with their own variants of the virus and further infection of UK and US citizens if either are allowed to travel to Greece and surrounding countries. Worried that on the US mainland side the CDC are watching with bated breath to see how things go in countries like Greece and Bahamas where vaccination isn't as good as UK/US and when it goes the wrong way they can point to their November 1st deadline and say told you all so... Hope I'm wrong, but you can't blame my pessimistic attitude after the last 12 months!

Totally agree with this. We bought the waterpark tickets but only really used it for an hour - majority of the time was spent chilling with a drink.. (or 5).

Booked on this too for honeymoon... cannot wait! Only 527 days to go...

Thank you so much for this! Agreed $125 is steep but its been on the better half's bucket list for a long time so guess we will keep our eyes peeled for tickets going on sale in the run up to our cruise. Thanks again!

We did Magic Kingdom - the bus ride is about 1 hour - with your time in port the theme parks are 100% do-able, I would recommend though if you choose to-do any of the parks to wisely use fast passes, we did this and we only had 5 hours. Enjoy! ?

Hello all - first post on here so be nice please. ? Going on our 2nd ever cruise on our honeymoon - on Mariner of the Seas departing Orlando on August 13th, 2022. We are calling at; Oranjestad, Aruba. Willemstad, Curacao. La Romana, Dominican Republic. Perfect Day at CocoCay. We were on Anthem of the Seas on the 8th of March (the week before RC suspended sailing worldwide) - our first cruise together, it was amazing and has given us the bug! Luckily nobody on the ship was sick and we managed to get into all of our ports without problem. I proposed onboard and our date is set for July'22 with this being our honeymoon. We are looking for recommendations for our upcoming August'22 cruise, we are quite independent and happy to-do RC excursions or go it alone as well, only thing we have already done that we don't wish to re-do was swimming with the pigs at CocoCay. Also, has anybody been to Aruba and had any luck seeing the Flamingos? This is something we would love to-do but it looks as though it may be quite difficult! Thanks in advance of any replies/help!