 Posts

73

Joined

Last visited
Dicey's Achievements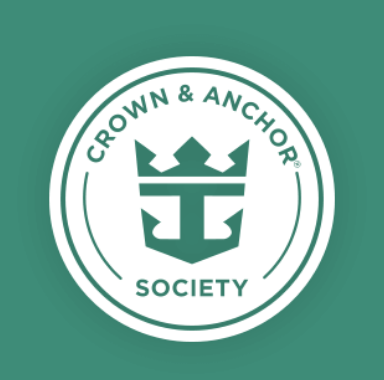 Emerald (4/7)
48
Reputation
our concern is if there will be any issue if the person comped for the junior suite that the grandparents will be staying, if switched, will not be staying that room.

There will be someone staying in the the other room. We are traveling with our 8 month old in May. We each have a junior suite from the casino and booked separate rooms with one of the the grandparents as each our guest. We upgraded one of the rooms to a suite and want to change it so that we're in the same room (suite) with the baby and the grandparents in the junior suite.

Do they allow swap between a suite and junior suite?

Yes the regular, non breach club, cabanas are going for $1000. We contact RCL via email with the same question. Will let you know if they respond and what they say.

PPPJJ-GCVAB reacted to a post in a topic: Oasis of the Seas - May 14, 2023 - May 21, 2023 (7 Night Perfect Day Bahamas Cruise)

We were going to book a South Beach cabana for our May 14, 2023 cruise with our daughter who will be 9 months by then and noticed a minimum age 4 restriction. Called RCL and the rep confirmed the restriction and said our daughter will be denied access to the cabana but couldn't explain why there's a restriction. So our daughter is allowed on the beach but not in a cabana? This doesn't make any sense. Has anyone ever had issues bringing an infant to the cabana? Thanks!

WAAAYTOOO reacted to a post in a topic: Oasis of the Seas - May 14, 2023 - May 21, 2023 (7 Night Perfect Day Bahamas Cruise)

VinceC reacted to a post in a topic: Oasis of the Seas - May 14, 2023 - May 21, 2023 (7 Night Perfect Day Bahamas Cruise)

Our last cruise was in November 2021. Then we were blessed with our daughter and had to stop cursing. Doctor's orders. Now we're ready to cruise again and we're booked on this sailing. We will be with our 9 month old daughter and will be mom's first Mother's Day. Very excited!

The folio is the bill. you can view in on the tv in the room, supposedly on the app but its never worked for us, or ask guests services to print a copy There's usually one outside your door disembark morning. The casino credits we're referring to will appear on the folio at the end of the cruise for players that qualify. Not sure if this happens automatically or needs to be requested as it was different for us on every ship we've been on. On the Allure the host came over and told us, like an FYI, that all our points will be applied to the folio as credits. When we mentioned it to the host on the Oasis he replied, "ok I'll put you on the list", like this had to be requested. On the Anthem we were told this happens automatically by the system when there's enough points. Yes, it is very confusing so check with the hosts but expect a different answer every time you ask.

This sounds like the casino credit applied they apply to the final folio. Players that accumulate enough points receive credits from the casino on the last night. It appears on the folio as category - credit, description - casino comps. Not sure how many points are required but you can probably check with the host. The credits vary greatly from ship to ship, based on our experience.

Have same issue on viewing on mobile devices - it's probably not work properly on mobile/iOS browsers. it works fine on a computer/laptop. if it doesn't look right when it automatically opens just close it and open the file directly in downloads folder, the itinerary is downloaded to your system when you open it from your computer.

With RCL the players' perks and rewards are not consistent on all ships and the "hosts" are more like casino entertainment directors than player services. We've been on the Navigator, Allure, Anthem and Oasis and what we received from the casino of each ship varied greatly. The casino "hosts" are more involved with running tournaments, events and selling lotto tickets than they are with players. The casino perks at Princess were consistent on all our sailings, on the Caribbean, Regal and Royal. The host always asked if we wanted dinner reservations and if there was anything else we needed just ask. They can comp pretty much anything. The casino elevated our Captain's Circle status to their highest, Elite, so we can enjoy all the complimentary offerings without having to complete the required sailings. The casino program at Princess is better integrated with the rest of the cruise line. They do things to try to make you cruise better overall. RCL feels like a novelty casino. It doesn't have the authority to do much and player's just gets kickback back based on points. And the "hosts" are not really hosts.

As gamblers we think RCL needs to improve their casino program. The Princess casino attend to players' a lot more and closer to what you would expect from casinos on land.

3.4 oz is plenty for us on 7 day Caribbean cruises.

We've made reservations for people travelling with us through the casino and $100 sounds about right. This was for a balcony. They'll tell you casino reservations have different rates than online and what they're quoting you is the friends and family so it's not going to be % off the prices on the site.

Times Sq is not far from Cape Liberty and you'll be able to get out of the city pretty quick on a Sunday. The Lincoln Tunnel is a few blocks from Times Sq and once you're out of NYC it's all highways to Cape Liberty. You'll be there in less than an hour.

We get the Surf + Stream and its borderline useable. Speedtest with a VPN consistently shows single digit speeds, usually 5 or under. Can't imagine it being significantly faster even without VPN. Anything less than this is pretty much useless and you'll spend more time buffering than enjoying content. If you intend to use it for media Surf + Stream is a must and even then don't expect it it work seamlessly all the time. But you're on a ship so this is expected.