 Posts

65

Joined

Last visited
Dicey's Achievements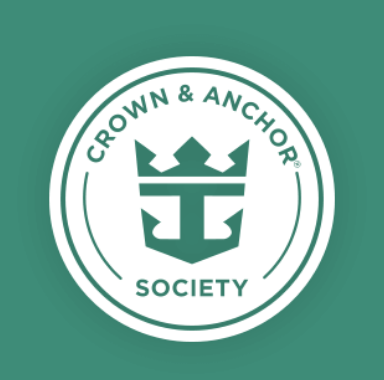 Emerald (4/7)
42
Reputation
Have same issue on viewing on mobile devices - it's probably not work properly on mobile/iOS browsers. it works fine on a computer/laptop. if it doesn't look right when it automatically opens just close it and open the file directly in downloads folder, the itinerary is downloaded to your system when you open it from your computer.

With RCL the players' perks and rewards are not consistent on all ships and the "hosts" are more like casino entertainment directors than player services. We've been on the Navigator, Allure, Anthem and Oasis and what we received from the casino of each ship varied greatly. The casino "hosts" are more involved with running tournaments, events and selling lotto tickets than they are with players. The casino perks at Princess were consistent on all our sailings, on the Caribbean, Regal and Royal. The host always asked if we wanted dinner reservations and if there was anything else we needed just ask. They can comp pretty much anything. The casino elevated our Captain's Circle status to their highest, Elite, so we can enjoy all the complimentary offerings without having to complete the required sailings. The casino program at Princess is better integrated with the rest of the cruise line. They do things to try to make you cruise better overall. RCL feels like a novelty casino. It doesn't have the authority to do much and player's just gets kickback back based on points. And the "hosts" are not really hosts.

As gamblers we think RCL needs to improve their casino program. The Princess casino attend to players' a lot more and closer to what you would expect from casinos on land.

3.4 oz is plenty for us on 7 day Caribbean cruises.

We've made reservations for people travelling with us through the casino and $100 sounds about right. This was for a balcony. They'll tell you casino reservations have different rates than online and what they're quoting you is the friends and family so it's not going to be % off the prices on the site.

Times Sq is not far from Cape Liberty and you'll be able to get out of the city pretty quick on a Sunday. The Lincoln Tunnel is a few blocks from Times Sq and once you're out of NYC it's all highways to Cape Liberty. You'll be there in less than an hour.

We get the Surf + Stream and its borderline useable. Speedtest with a VPN consistently shows single digit speeds, usually 5 or under. Can't imagine it being significantly faster even without VPN. Anything less than this is pretty much useless and you'll spend more time buffering than enjoying content. If you intend to use it for media Surf + Stream is a must and even then don't expect it it work seamlessly all the time. But you're on a ship so this is expected.

We've replaced an existing casino booking with another offer but not sure if it's different if your booking was paid for. But can't you just cancel your existing reservation and book a new one with the casino offer?

Canadian Cruiser reacted to a post in a topic: What are your favorite drinks onboard the Oasis class ships?

We usually get off for a couple hours and grab lunch at Grills in Canaveral. Other than that we stay on ship for most of the day at that port as well. However, the last time we were on the Anthem in Nov 21 it docked at terminal 6 instead. According to a crew member the Independence was at terminal 1 that day and has precedence over other RCL ships at Canaveral on the same day. The Anthem (leaving from Bayonne) is only at terminal 1 when it is not being used by another ship but does not have any priority to dock there. It just docks at an available terminal and they do not know what terminal until the day of. This is according to a crew member we asked so not sure if this is entirely accurate but just sharing what we were told.

You can bring a wine opener. We usually pack a couple of them with us.

Just toss whatever fits in the safe. We've left valuables around the room before too and never had any issues. They won't touch it. There's nothing to worry about.

There may be exceptions to the complimentary beverages in the suite lounge because of limited capacity. When we were on the Oasis last October we got any drink we wanted (beer, wine, cocktails, whiskeys) at any hour bar service was available so YMMV.

Booze is a must. The model ship is cool too.

We like to people watch so we prefer aft-facing. It can get a little noisy though, especially when they have exercise programs on the basket ball courts in the morning. The ocean view was too quiet for us. I guess we're not very private people.