Posts

188

Joined

Last visited
Recent Profile Visitors
The recent visitors block is disabled and is not being shown to other users.
VinceC's Achievements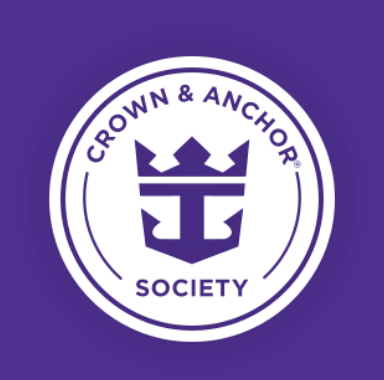 Diamond Plus (6/7)
95
Reputation
Has anyone seen the original post on the Loyal To Royal Always website, Coronavirus Update that was stating Effective June 12, that the would restrict boarding of passengers of age 40 or older if they had any underlying conditions. But it looks like that post was pulled down and replace with the President & CEO Richard Fain update. This was the link that it was posted at https://loyaltoyoualways.com/service/coronavirusupdate/ A google search of "effective friday june 12 in order to sail" which shows the partial Cached posting of what was originally posted

It is your Fare Base minus any discounts. BOGO 50 or 60% NRD, etc. So if you were 1039 - 239 discounts your paid base fare would be $1000 then your FCC would be based on that. So it is you final cost after all discounts and before Gratuities, Fees, Taxes and Port Charges.... Hope this helps to explain it better...

Southampton has a Drydock, they could be fixing the Azipods

I hope they do get a bailout. How fast everyone forgets all of the good these companies do for other in dyer situations, like how they all jumped in to help with Hurricane relief. No one had to ask, then just did. They did not ask for anything in return for their help. People forget the good quickly and always remember the bad things that are usually not able to control. #SaveOurShips

263 days for me #StillGoing

There are many loopholes, but the loopholes are the reasons the Deluxe Beverage Package continues to go up in price. The rules are in place for a reason. By breaking them you are only costing more to those who are legitimately following the policies that are place. Yes there are many different options to beat the system, but why should It cost my fellow cruiser more money. Unethical and unfair to those who are following the correct policy.

For the most precise and clear answer, I would contact Royal Caribbean directly….

The bridge would not have to be movable as there are NO Large Ships going through there. They have ferries and private boats and Yachts that go through so it does not have to been extremely high either. I think it is a very viable option and if Nassau is not paying for it, I think that would be easily approved.

As a Travel Agent, I would be very cautious about doing anything like that as that is not ethical and if you have a Agent that does that, then I don't know how long that agent may be in business but if Royal ever found out they would not be pleased and they would be talking with the head of that agency that agent works for. It could lead to the Agency losing access to the Royals agent booking site as well as the agent being fired. That would not be a good choice for me. The rules are there for a reason and they should be followed as required.

Does the Royal UP program ever offer a 1 Bedroom Grand Suite if it is available? An if so, What would the minimum bid be? Approximately?

I think their idea behind this is that the argument will be that there was no admission to guilt and because of that they will be able to fight with their civil suit. The argument of no admission to guilt does not change the facts that the grandfather acted irresponsible, negligent, and his actions endangered the life of his granddaughter. This will be a difficult case to win for the prosecution as all of the evidence gathered will still be admissible, but I am sure the prosecution will fight to get it thrown out.

MY nightmare would be if RoyalCaribbeanBlog.com shut down, I would have NO WHERE to get my Cruise information from anymore.... ?