Posts

31

Joined

Last visited
About Cruise Queen 44 * Diamond
Recent Profile Visitors
The recent visitors block is disabled and is not being shown to other users.
Cruise Queen 44 * Diamond's Achievements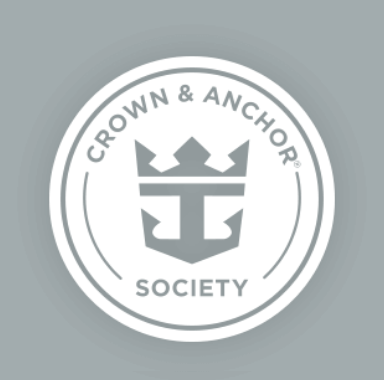 Platinum (3/7)
47
Reputation
My husband said that if we can get our refund, I can go ahead and book at least one of the two casino cruise certificates I have on my account. LOL! I will probably be giving the money right back to them. Guilty as charged. ?

I was supposed to have received a refund from RCCL yesterday for my cancelled April 5th sailing that I cancelled on March 15th, but I did not receive it. I think this is the HOT week for refunds and RCCL is going to have to release a ton of money over the next few days...i.e. April 15th-April 21st. I commend them for offering these deals and the comp cruise certificates (I have two in my casino account right now), to try to protect their cash flow. I hope it works.

Cruise Queen 44 * Diamond reacted to a post in a topic: RC "could be" banned from US waters through July

Thank you for the tip. I saw a video of a nearby Owner's Suite and these rooms are gorgeous. I definitely want to have a few meals there. Yes! Spoiled. That's what I want to be. LOL!

The best room we have ever stayed in so far is a Grand Suite. I am so very excited to see this room and to see the Freedom of the Seas. We have never sailed on her before. Only issue is we have 5 ports in 7 days so there won't be quite as much time on the ship since we love to explore the ports, but I will enjoy every minute either way. I'm having cruise withdrawals like everyone else, I'm sure. ?

We were supposed to be on the Oasis of the Seas from 04/05/20 to 04/12/20 but it was canceled due to the pandemic. I was devastated. We had a beautiful Crown Loft Suite reserved (the nicest room we've ever booked) and I really wanted to see the revamp that was done in 2019. The last time we were on the Oasis was in 2012. Fortunately, we have two more cruises booked. One, for Christmas 2020 and the other, for Spring Break 2021. Since we were able to get a full refund for our April 2020 cruise (sadly), I figured, what the heck? I emailed my TA yesterday and upgraded our Junior Suite to a beautiful Owner's Suite on the Freedom of the Seas for our Christmas cruise. YAY! I will now start my Keto diet again, ramp up the exercises, and start getting bathing suit ready for December. It will happen....it HAS to happen. LOL! Here's to cruising SOON...very soon!

I couldn't figure out how to get a comparable cruise with the 125% FCC since the prices have increased. I just decided to take the refund instead.

The rooms are waaayyy bigger in an Owner's Suite. I would definitely take it if it's not much more. ?

I called Royal Visa a couple of weeks ago, before all this mess started, and asked them if they could add my points back to my account. They told me that they don't add the points back to your account but any unused OBC's would be refunded by mail. Once you redeem the points, I guess the credit card company treats the benefit like cash. I have a $100 OBC from our cruise that was cancelled so I suspect, I will get a check in the mail within the next 30-60 days.

Great topic for people to respond to. When do you all think the cruise lines will be back up and running, "business as usual"? Once the suspension ends, it will probably take some time for the itineraries to be rescheduled and the destinations to clean up from this mess before they welcome tourist back into their countries. I suspect this is going to hurt the industry for at least 3-6 months. I'm doing my best to get "real" people's opinions and not pay any attention to the circus my husband is watching on tv. LOL!

Thank you AshleyDillo. Since RCCL cancelled on us, I think I MIGHT be able to get the insurance credit transferred. I don't know, doesn't hurt to ask. ?

Does anyone know how the following works with regard to FCC and Travel Insurance purchased with RCCL? Our NFD was $750 and our travel insurance was $597. If I take the refund, we will get this money back as well? If I take the FCC, will I get credit for these two amounts? Edited: I see the NRD will be returned in a voucher. But I can't find anything about the insurance. Does anyone know?

I just checked the RCCL Facebook page and it reads that they will automatically issue the FCC. Good job Royal Caribbean! I'm beyond pleased with how they handled this entire messy situation. We will be able to make Diamond Plus a little quicker now. ?

Okay! I'll take the 125% FCC. Now, it's time to SHOP!! Suddenly, I'm not so depressed.

Isn't it still undetermined if we will get credits/money back from RCCL at this point? I would also be booking again too if I knew for sure I will get my $9K back. If I'm going to lose the money, I will definitely walk away from RCCL forever. I'm reading all the fine print right now and the cruise contract basically states that RCCL can cancel and are not obligated to give you anything back. I did buy travel insurance so hoping I can at least get the 75% "Cancel for no Reason" if RCCL doesn't at least offer FCC.

We were April 5th. I'm so bummed. I'm hoping we can still get a FCC at least. I do have travel insurance but it's worthless I think.