 Posts

10

Joined

Last visited
Recent Profile Visitors
The recent visitors block is disabled and is not being shown to other users.
Tiger317's Achievements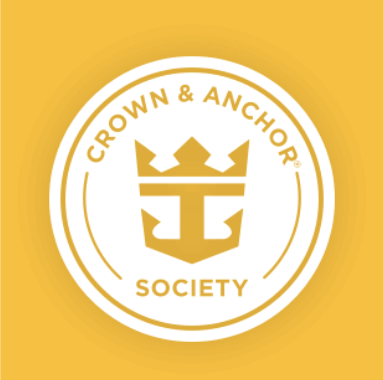 Gold (2/7)
8
Reputation
I've done guarantee rooms a couple of time. We normally only do them on Oasis class. I have a neighborhood balcony guarantee booked for Oasis in April 21. My rule is if it over $200 less for guarantee, I go with that. Especially on the Oasis class when there really isn't a terrible ocean view balcony room. Once they assign your room, you also have the option to move any another room in the same category if available.

Unless things have recently changed. You can use on board credit towards gratuities onboard. If you don't use all the cruise planner money to pre-purchase things, it will be added to your onboard account as onboard credit. I agree there are always sails on the planner, but some of these are a lot more then normal. It's definitely a personal preference. You can also look at it as your're getting a 25% roi from rccl if you know you will be sailing again with Royal.

Between my canceled cruises in June and August, I got about about $400 free money which will cover our tips. We shouldn't have any problems spending it, but worst case we go to the casino and take the 5% hit and still come out 20% ahead.

I'm in the same boat.I had a cruise canceled for August and opted for the 125% option for cruise planner options. Still waiting for them to process it, but went ahead and purchased the water park passes because they were over $26 less then we paid for August. Ours is in April. Worst case is they cancel and give us 125% credit.

Just logged in to see if they assigned us a room yet for our Spring break cruise next year and noticed a lot of price drops on the cruise planner. Thrill water park pass was down to $52.99. Has been hoovering around $100. It never dropped below $79 for our canceled June or August cruises. The drink packaged dropped from $71 to to $53. For our August cruise I got it for $49. so going to hold out a little. The 100 prints or 100 digital photo package is down to $134. It was $149 for our August cruise.

We just got back our taxes and fees for our June 7th sailing this morning.

For my August 2nd on Harmony it's $49 with the sell this weekend and my April 4 it's still $71.

We had Harmony for April 26th and got the taxes and fees refund on May 21st. Had Independence scheduled for June 7th and got the FCC May 27th. Still haven't received the taxes and fees yet.

I received my FCC for my canceled cruise in June. I am looking to book another for April, but keep seeing conflicting about the deposit. Do I have to pay another deposit or can I apply the FCC to cover the deposit? The FCC will cover a majority of the cruise.

We have a group of about 17 people sailing to the Bahamas. We were thinking of maybe trying to charter a catamaran or seeing if they have any group rates. Does anybody have a good company or contact they can recommend?