 Posts

38

Joined

Last visited
Recent Profile Visitors
The recent visitors block is disabled and is not being shown to other users.
Wnuk's Achievements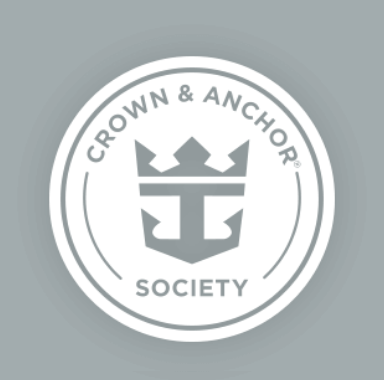 Platinum (3/7)
47
Reputation
We had our June 7th on Oasis canceled by Royal on April 16th. We opted for a full refund and not the FCC. Received email from Royal about the cruise planner cancellations on April 23 and assumed that to be the start of our 30 days. April 24 the cruise planner credits showed up as a refund on our credit card. And on April 29th our refund for the cruise and deposit showed up. Much quicker than expected. I fell for those of you still waiting. There appears to be no rhyme or reason to when they are being processed. We did got through our TA for the cruise cancellation, maybe that had something to do with their quick refund.

@Matt I'd encourage you till still apply for the PPP. There should be another round of funding coming and that would put you in the queue early. I guess I got lucky as my bank says I am I the queue with a confirmation number, but funds have not been dispersed yet.

Thanks for the suggestion. Yes, I have applied for the PPP loan which would cover salaries for up to 2 months. I believe it to be fully forgiven if used for such. Awaiting word on that, my bank submitted our application last week. No timeline on approval process. Timing unknown for so much. Hope everyone stays safe and healthy till we begin to resume normal lives and cruising again!

Thanks for the offer. I am in the service industry, no on line store. Business will come back, I have no worries there. The concern is when that will happen. And as it sits today, there is no clear answer on that. We will be fine, just hoping for Royal to decide sooner rather than later. If our June Oasis sailing is still on, we are opting for the FCC and will sail next year happily. If they cancel, we will opt for the refund to add some cushion for a rough couple months ahead.

Though I appreciate your sentiment not all of us, as one, want to rebook. My business has been shut down, no income coming in. We can feel bad for the employees being laid off, but there are those of us with cruises up in the air that would prefer Royal cancel and isssue refunds so we can support our own families at this time.

I interpreted it to mean this new order superseded the previous order, so 100 days from today. Though the ban could be lifted early, that sounds like a logistical nightmare for the cruise lines to react to begin staffing ships and for passengers to arrange flights, schedule new vacation times from work, etc. on a shorter notice. It would seem that a firm "return to sail" date would be best for all.

https://www.cdc.gov/quarantine/cruise/index.html Am I interpreting this correctly in that no cruises are allowed for another 100 days from today?

Our June 7 on Oasis did not offer any additional OBC.

That very well may be the case.

Not sure if true or an April fools joke. Anyone else here this? https://finance.yahoo.com/news/royal-caribbean-extends-operations-suspension-141602627.html

Strange they don't say for how long.

June 14 since our cruise is booked for June 7 ?

Black Friday sale I picked up Voom for the 4 of us on Oasis for $22.50 a day. Sailing in June (I hope)

Question. If Royal cancels the cruise, do they offer a refund instead of FCC? We are set to sail June 7 on Oasis. Will happily go if it sails, just thinking ahead. The same cruise in 2021 is much more expensive at this point and is honestly the only time of year we can get the whole family together.