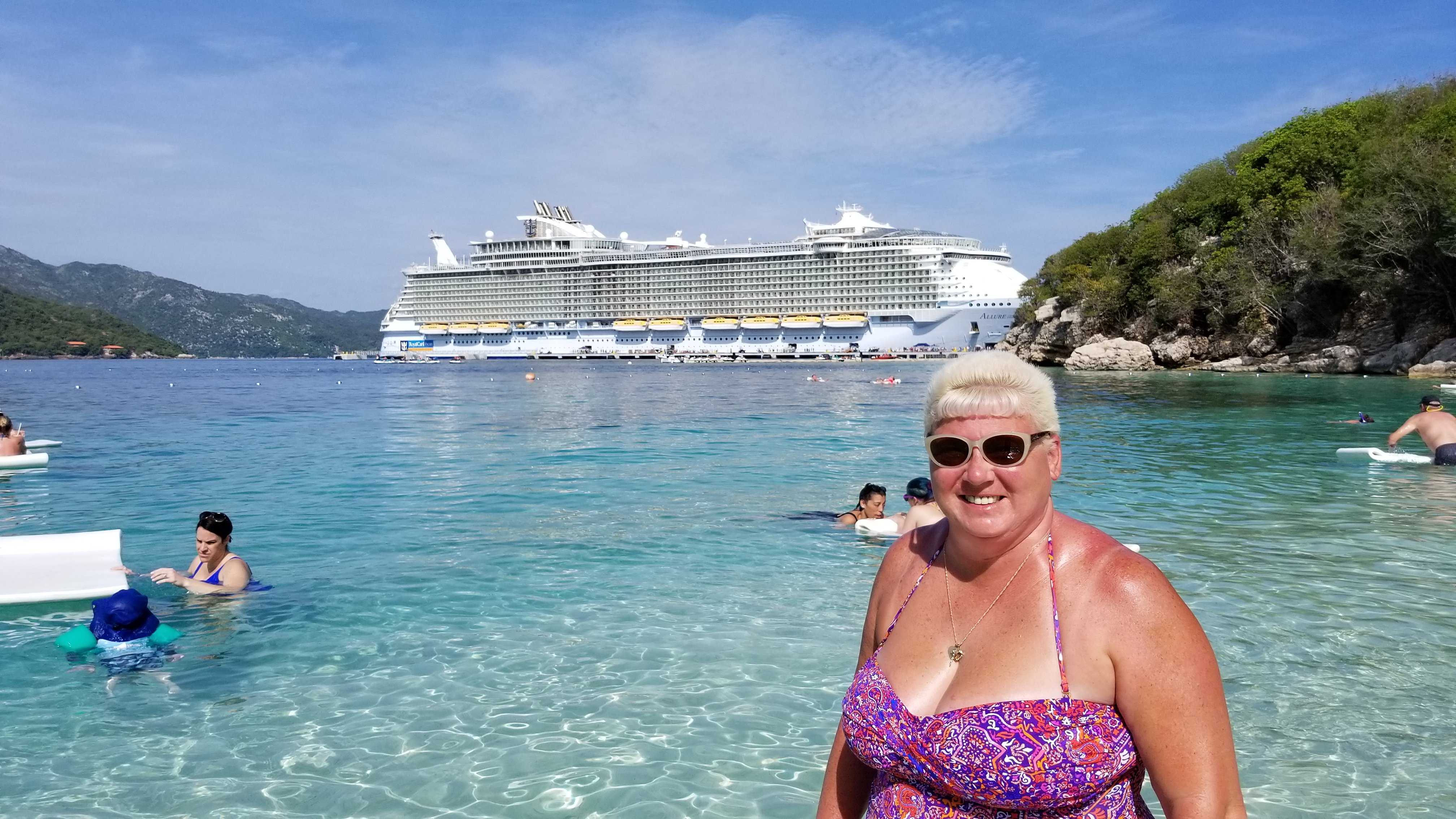 Posts

390

Joined

Last visited

Days Won

1
Everything posted by RWDW1204
Did Freedom late July after restart. Protocols in place made us feel safe. Did excursions in Nassau and Coco Cay and neither of us had any feelings of or got sick afterwards. Had lots of fun and it was great to be able to get away and take a break from all the Covid anxiety. Getting ready to go again on Symphony in a few days.

Why Labadee over Coco Cay?

Also with increasing capacity, more passengers coming off, more cabins to clear and clean.

For a future cruise, how do you do a price check for a cabin you're in if it's sold out?

Exactly. Can't agree with you more.

Elevators. Let us out before you get in. Especially if you're driving a scooter.

Believe it's included as part of daily rate.

Happy cruising to you both!

Believe it's only on Oasis right now.

In their Sail Safe FAQ, "Are children allowed to sail if they are not not vaccinated?" ... minors who have not yet been eligible to be vaccinated will not be permitted to sail on these voyages. Minors who meet the eligibility requirements set by FDA/WHO and/or EMA and who have been fully vaccinated are welcome to sail. Looks like they're "making it mandatory" without really saying it, if you want to take your kids along.

Love the blog and pics. Agree, taking a break and enjoying the wake view is awesome.

@Booscruize,I think those would make for some unique wedding photos! But agree with @Neesa, and congrats on the big day!!

From a review article by @Matt, At Portside BBQ, the cruise line introduced a bold hickory flavor that uses smoke from real wood. The Combi Oven Smokers slow cook chicken and burnt ends along with the meats and the oven technology locks in the flavor by improving cooking capacities with reduced moisture loss. Each oven is specifically programmed to perfectly cook all the BBQ items. Hickory wood chips are used in small portions to give just the right smoky flavor, and small batches are cooked throughout the day to provide fresh food for guests, while infusing the air with just enough smoke aromas to spark their appetite.

2001: A Space Odyssey of the Seas

Only Port Miami so far. Just pull up to the gate when leaving, tell the attendant you have DV plate, show military ID, give them your ticket and they let you out. No cost. May take a few extra minutes, some attendants aren't familiar with it and need to radio a supervisor. Great perk.

In the spirit (get it?) of Halloween, How do you fix a broken Jack-o-lantern? With a pumpkin patch! What kind of shoes to ghosts wear? Boooooooooots!

We did the Champagne Cat. Loved it. Don't snorkel but they have a little dingy that will take you to the small beach, very short ride. There's a small food/drink shack and a gift shack/island tour shack, where you can also rent kayaks if you don't want to snorkel--not part of your excursion, costs extra. Crew was awesome. Good music and drinks on the ride back. They do make you wear a flotation device on the way out. But not on the way back. You think for safety (lots of ), it would be the other way around.

The Old Man and the Sea of the Seas.

@Jill congratulations on 5 years and continuing. @twangster , agree with your comment about getting value out of the DBP. We're Diamond and suites but until they get to 10-12 free drinks/day will we think about not getting the DBP. Between alcoholic drinks and water bottles we've definitely gotten our money's worth on every cruise we've done.

Never had it but was gifted a bottle of Glenfiddich and that's what I get to look forward to?

@SpeedNoodlesyou're right. We've gotten to where it doesn't bother us unless it affects us. I wouldn't do shorts on formal night but if someone wants to it's a reflection of them. Besides, my wife would physically hurt me if I even thought of doing it. To go in the opposite direction, we once did a formal night in Windjammer (long story). Never got so much attentive service like that. Even had the head officer on duty there come to our table and talk with us for awhile, then walked us out when we were done eating.