 Posts

23

Joined

Last visited
antarec's Achievements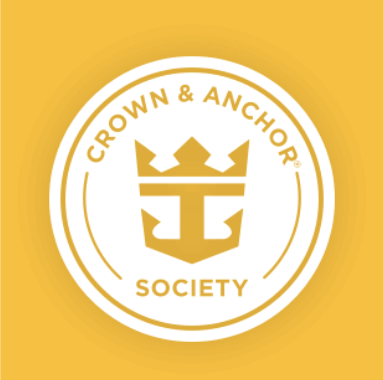 Gold (2/7)
16
Reputation
I'll add that at the Windjammer and looking to eat any type of stew based dish (typically any of the curry dishes) be sure to ask a waiter or server, they'll ask the head chef on duty.

I experienced a similar issue, it's possible that the other reservation # for your guests isn't set up for My Time dining, but Traditional. In that case, you will have to call. I find that calling to set up a big group is a lot easier than messing around with the Cruise Planner...it could get frustrating.

If this helps, I paid $47/day on a Mariner 4-day sailing this past July during a B1G1 half-off cruise planner sale.

Agree with you! Did you get to try the WJ for dinner? I was impressed with the WJ buffet offerings at night.

antarec reacted to a post in a topic: "Moments on Mariner" – Mariner of the Seas– August 13-17, 2018

Mind blown. Great info @Marc and congrats to everyone with an upcoming sailing on a ship that has Johnny Rockets with the DX bev pkg purchased! Now just cross fingers that with this addition, cruise planner sales of $43-$47/a day don't increase.

I wonder when this was added? I hope it was fairly recent , it would help me sleep little better at night because I did 2 sailings this year...DX purchased each time, and I did not hit up Johnny Rockets once because milkshakes weren't included in the DX pkg.

antarec reacted to a post in a topic: Johnny Rockets milkshakes now included in Deluxe beverage package!

I was on the Mariner earlier this month, port arrival was probably 7am-7:30a while letting people off was 7:30am-8am or so. I'm sure it varies, whenever they get official clearance to let people off the boat. While I didn't hear the official announcement, I was off the ship by 8:20a as I had an excursion via RCL to Atlantis to meet at 8:45am under one of the canopied wating areas right outside the ship. I guess it depends where you have to meet your excursion group.

I was on the Harmony this past February, no "midnight buffet". However on the Mariner earlier this month and they did have "Late Night Snacks" in the Windjammer buffet from 10:30p-12:30p - consisting of burgers, fries, fried chicken, sides, some desserts. Only 1 small section...not the typical entire offering. I guess...YMMV or in this case, YSMV - your ship may vary.

You are correct, not as slow as in actual speed, per say. Ah-ha! That makes total sense with the elevators!

@cruiselife, @twangster @Matt - Sorry should have been clearer! Here is a pic of the menu in The Bamboo Room. Left side contains "Speciality Drinks" - at $14. If you have the DX drink pkg you can pay the $2 difference. The "Classic Cocktails" on the top right side of the page are all included and any standard/typical alcoholic drinks you would want to order at any other bars on the ship IS included. The fish bowls are not included in the drink pkg...but you can pay the difference if you do have it. @MattThe Dog House is located outside at the Pool deck in the deep back corner. Easy to miss. The opposite side corner has the soft serve ice cream machines.

Hello all, long-time lurker - first time making a big post - just got back from a 4-night cruise on the "new" Mariner of the Seas – I've seen some posts on here regarding new features, rooms, dining attire, etc. Hopefully this post can answer some of your questions, or if you have any, feel free to ask and I can possibly answer. Having been on the Allure and most recently the Harmony, Mariner was my first "smaller" class-ship. I was excited to try something new and tried so hard to keep an open mind. Embarkation Day - It was pretty stress free embarkation at Port Miami. You cannot miss the ship, as it's visible from the main highway leading into the port. We (my fiancé and I) love to take advantage of early boarding, we used Lyft from a Marriot Courtyard near MIA (Lyft trip was under $25) and the driver took us right up front to the Cruise Terminal G – where the ship was located. The porters we right at the curb ready to take our check-in bags (don't forget to tip). We arrived at 10am, proceeded to walk to the far left of the terminal into the double doors, where you will present your Passports and Set-Sail pass. Keep these out & ready to present, as you will need them a few more times. You will head up to the security checkpoint to scan your carry-on bags and ultimately the cruise check-in desk where you will receive your physical Sea-Pass cards. Since we were early, we were lead into a room full of chairs, waiting for the ship to be cleared to board. First boarding happened at 11am. Once on the ship you are on Deck 4 – Windjammer is on Deck 11. First thing we noticed, the elevators are extremely SLOW. The stairs will be your friend on this ship. We made the trek up from Deck 4 to Deck 11 – only to find out that the Windjammer opens at 11:30a. We didn't wait too long, there was a drink stand right there to take advantage of our first drinks on board (DX Drink Package purchased x2). The WJ food was typical of any RC WJ offering---American, Asian, Indian food selections. There was a lot of Indian curry dishes offered which were excellent. Coca Cola Freestyle machines were located on either side of the WJ next to a window and a drink station. The WJ seating and tables look to be updated, as well. We loved the WJ offering so much, we only ate at the MDR on Day 1 and elected to eat at the WJ for breakfast, lunches (sans snack at Playmakers), dinners and late-night snacks. Late Night Snacks from 10:30p-12:30p consist mostly of burgers, fries, fried chicken (with bone) and some desserts---American fare. Mariner Re-Vitalize Quick Takes: Skypad – If you tend to get dizzy real fast – elect NOT to wear the VR mask. I wish I knew before hand – I got dizzy in less than 1 min, had to stop and take it off or else it would not have been pretty. You get a decent amount of time on the bungee cords. Kids would probably enjoy this more than adults Playmakers – Pretty cool concept, full bar selection along with sit down tables with separate menu, which costs extra—like a cheaper specialty dining. We ate here once and got the Buffalo wings and loaded nachos. Wings were very tasty and you can't beat the price for 12 wings for $8. Nachos at $7 were decent, but I liked the wings more. There was also a small pool table and some connect 4 boards. The Bamboo Room – Yet another cool concept, with a full bar and sit down tables + menus. The atmosphere is as expected, Hawaiian themed but dark and much quieter than Playmakers. This is a great place to just relax and chat. Bamboo Room specialty drinks are NOT included in the DX Drink Package (If you have the DX you do get a $12 credit and you can pay the difference) Movies/Sports at the Pool Deck – World Cup soccer was shown, also recent movies like Star Wars: The Last Jedi, Jumanji. Laser Tag: Battle for Planet Z – This is FREE on the Mariner, compared to Harmony—where they charged a fee. We did it once, fun for kids for sure. Not sure if I would ever pay to do this. Line up about 20 min before opening to get-in on the first play of the day. The line does get long. We did not see the ice skating show/do ice skating, Flowride, or watersides. The Flowrider, SkyPad, and Waterslides are all on the Activities Deck – Deck 13. (Main Pool, Solarium, are on Deck 11). We also did not do any specialty dining this time around. Having just got off the Harmony in February - we already had Jamie's Italian and Chops Grill. The Bridge - Deck 11 Forward, left side – Nice views of the control center. No action happening while docked – come back again when the ship is moving to see "action". Solarium – Deck 11 Forward –I believe they added new chairs and day beds---first come, first serve. Very quiet and soothing music compared to the main pool deck. New Rooms – Deck 11 Forward – There are new rooms, I believe suites are located here. The rooms are right next to the Vitality Gym. There are actually 2 entrances to these rooms --- you may miss it if you weren't paying attention 1. Main entrance on Deck 11 Forward-right side, before exiting to Solarium 2. There is an entrance/exit directly inside the gym. After taking a quick peak into 1 of these rooms from the hallway with a window - it looked like an updated room, as you would see in the Harmony. I was able to take some pics, see below. Rooms (not the new rooms on Deck 11) – These were NOT re-vitalized. The rooms still had the outdated green interior with standard bathrooms we are all familiar with. We had an interior stateroom, served its purpose as we just slept in there. Starbucks – Deck 4 – typical Sbux located right next to Casino Royale and across from Boleros. VOOM – I purchased 2-devices VOOM Surf and Stream during the last sale. Speeds were definitely not as fast as Harmony. Per Speedtest – DL: 3.89 mbps/ UP: 1.93. This was not bad for texting, surfing basic websites, and emails. Pulling up a video or sending a picture via text message --- was very slow. For whatever reason, If you had your heart set on watching Netflix or streaming YouTube videos during your cruise-- I wouldn't get your hopes up. DX Drink Pkg – I purchased this also during one of the sales. $47/day. Worth it if you like to drink (not just alcohol). Stock up on those water bottles to cover your daily costs! Be sure to ask for a shot of Baileys in your coffee at Café Promenade. Suite Lounge and Diamond Lounge - were up in Deck 14 by Ellingtons – wasn't able to partake in these. Working my way up. Coca-Cola Freestyle – 2 in the WJ and 2 by Café Promenade. "Honey Stung Chicken" / "Chicken Fingers"– Back on the Allure in 2012 I was able to taste these original beauties. In the WJ for dinner they did have "Chicken Fingers" on multiple nights Days 2 and 4 I believe. While it wasn't exact, this had the same amount of crisp and taste—regardless I filled my plate and went back for seconds. Dog House – Located Deck 11 right corner – AFT. If you weren't looking for it, you would miss it. I had the bratwurst and the cheese bread dog bun. Not bad at all if looking for an extremely quick snack. Windjammer – "Wash your hands…" station. There is an attendant whose sole job is to get you to wash your hands before entering the WJ. You will catch yourself saying "washy-washy" to yourself or to others before your cruise is over. Journey Cover Band – Day 3 – If you like Journey, this was an excellent cover band. The guy actually sings like Steve Perry and tries to look like him too. If you just want to hear Don't Stop Believing and Anyway You Want It – come into the show 40 min-in. (1hr show) Random Piano Guy with Piano - in the Elevators – you'll spot him. Plays pretty good in tight quarters. Takes trips to random areas on the ship throughout the cruise. Shopping – Typical watch sales and $10 item sales are in full effect. Just on a smaller scale compared to Oasis-class ships. The 2 for $20 shirt sale is savage as-ever. They roll the carts out exactly when the sale begins. There is a ship gift shop, fancy watch/jewelry store, make-up shop, liquor shop. All the basics. Port Quick Takes: Nassau, Bahamas – We got tickets to the Aquaventure at Atlantis. We had pre-purchased these during sale, tickets were waiting in the stateroom upon arrival. Waiting around till 9am – walking out of port with a hoard of people to be put on buses to Atlantis – then walking into Atlantis and ultimately to the waterpark and then waiting to get a $17.00 locker ----you weren't really settled into the park till 11:00am. It was crowded; there were 2 other ships at port (Adventure of the Seas and Disney Dream). It was super hot. We rode The Serpent and the Rapids. I think that's all we did, it was so crowded and hot, we elected to explore the grounds and hotel and head back to the port by 1:30p. Atlantis campus was beautiful, but if I ever go back, it won't be on a cruise trip. Cococay – Talk about construction overhaul. The dock looks nowhere completed, it looks like they haven't put a dent into the construction or they just hide it real well with the tarps and fences. I personally wouldn't book a "Perfect Day" trip until 2020—just to be on the safe side. I read on here that they are already canceling trips to "Perfect Day" and replacing it with Miami---WHAT?? Overall we went to the beach for a small amount of time – it was low tide – walked around the shops. Having been to Labadee twice, I think I enjoyed the beach and atmosphere there much better. Debarkation Day – We elected to self-service. Had breakfast at the WJ at 7 and was out of our rooms by 9am. There was barely any line at Customs, there was no Global Entry or Mobile Passport apps. We took a Lyft to FLL about $37 before tip. If using ride share – chose to be picked up at Terminal F – you will be away from the chaos at Terminal G. Overall – Not a bad ship at all to get a short cruise fix-in. There are no formal nights, you can wear shorts and t-shirts to the MDR if you want too. The Late Night Snacking was a great option. While I wish the rooms were updated, it served its purpose. The elevators were quite slow, and the A/C in elevators and other some other common areas could've worked a lot better. We loved the WJ, it was clean and offerings were excellent for a 4-day cruise---all meals. Bars were plentiful and it was easy to get drinks and never a bottleneck.

I used to cruise planner myself to book MTD dinner reservations for each of the 7 days -- 4 total couples + myself and fiancé. Just needed last name and reservation number. While easy to do, it took a lot of time...RC site isn't overly user friendly. Once you get on board - I would definitely double check with the head waiter that your reservations went through successfully and the exact times you wanted---and also keep those email confirmations. Speaking from experience, I had an issue with 1 of the nights I had booked for everyone (reservation disappeared...for whatever reason)....I showed them the email and they still accommodated us.

For me...the two biggest things are: 1. Passport 2. Credit card. Pretty much everything else is replaceable/buyable once you get to Florida.

Definitely online-check in. Just do a selfie against a plain color wall--get that to a computer somehow and then upload. I would recommended to use a good printer with full-ink (color or b&w) and that your SetSail Pass barcode is clear. They had an issue with scanning mine (due to ink) --and they had to print me out another...which took some precious time. Also from personal experience...if you decide last minute at the Port that you want to change the credit card you want to use attached to the SeaPass card----it's better to do that at Guest Services on the ship (when it's not busy) rather than the check-in desk.

To echo above comments, Park Cafe and Solarium Bistro or board as early as you can and bolt straight to the WJ to nab a few tables. I was on the Harmony in Feb, the line to wash your hands (before entering the WJ) was wrapped around the elevators---and once in it took a good few laps around to find a group of tables to put together for a group of 10..we got lucky.