 Posts

15

Joined

Last visited
pinchme's Achievements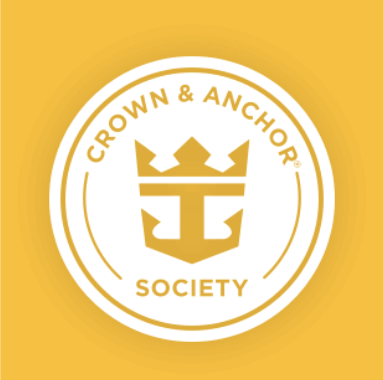 Gold (2/7)
3
Reputation
We had a Beach Bungalow on Labadee 2 weeks ago. Everything that I had read beforehand said up to 8 people. I double checked this number multiple times because I knew that we were over the limit with our group of 11 people. I even rented 2 bungalows at first. After reading here, I decided to cancel the 2nd unit because the area, Columbus Cove, isn't restricted. I didn't even think there would be a roped off area. I figured we could just pull up a few extra chairs. The main reason for our rental was to guarantee a shaded area for one member of our group. We never expected service/bottled water/etc for the additional guests. We just wanted to be near each other. I waited to cancel the 2nd rental until I was on the ship so that I could do it in person after having horrible results more than once with the new website. I was afraid that it would cancel both rentals. The ticket that printed on the ship said maximum 6 people. The shore excursion employee insisted that is was 6 person max and that there was nothing that he could do about it. I did not have any print outs or screen shots with me, but I KNEW that it had said 8 people on everything pre-cruise. I was very worried. The morning of Labadee we disembarked as early as allowed. By the way, the water taxi that would have deposited us steps from the bungalow does not start running until almost an hour after arrival. We took the tram with no problem. We were the first to arrive at the bungalows. The area was roped off and each person receives a wristband. I politely explained that we had 11 people, 5 adults and 6 kids and that we just wanted to be able to stay together. We chose the first unit and they were kind enough to give all 11 of us wristbands. They even pulled up a few extra chairs for us. He did say that they would not provide service for all 11 people and I assured him that was not expected. Throughout the morning, the 2 attendants asked many people to move back across the ropes if they tried to move chairs into the less crowded area. Our kids all had passes for the aqua park, water slide, and coaster, so they were barely there anyway (as we expected). I would definitely reserve a bungalow again for a group. While it frustrated and worried me to see the "6 person max" note on the ticket, I knew from reading here that it would probably be ok. And if it hadn't worked out, we were still early enough that we could have created a space near enough. Honestly, the physical space of the bungalow probably is a 6 adult-size max if everyone is in there at the same time.

No, it was not hard. They all had a good time, but it wasn't quite what they were expecting. It felt more like a really cool ropes/obstacle course in someone's big back yard as opposed to zip lining through a tropical forest.

We did a self-guided tour last week. When we exited the pier, there were several tour guys looking for customers, we weren't interested but the map that he gave one of the kids was the map that we ended up using. We were planning to use the trolley for our touring. The trolley is supposed to start at 7:30 and it was running when we arrived at the first stop a little before 8:00. The signs were still missing, so there was a green metal sign post with no actual signage in it. We took the trolley to El Morro. Which we then found out didn't open until 9:00. No problem, the kids ran around the outside, we looked around, took pictures. It was already pretty hot before 9:00. After the fort opened and we toured for about 30 minutes, we walked back to the trolley stop. After waiting 20 minutes in the full sun and no trolley ever arrived, we decided to start walking. It was a fairly easy and pleasant walk, we tried to stay on the shaded sides of the streets. Did a little shopping and then made our way back to the ship before noon.

Are you referring to the Loterie farms zip line? We were there last week and several from our group went to Loterie.

We leave this Sunday on Oasis. I feel like I am forgetting a million things! Is there a blog post or two that has "what to do before you leave" or "last minute tips"? I've almost finished online check-in and I still need to print luggage tags and SetSailPasses. Any suggestions or helpful tips appreciated.

We are planning to purchase a coffee card for my mother-in-law for our Oasis sailing in June. Just wanted to check pricing. Do these go on sale pre-cruise? Or, are they higher priced on board?

I would like to check my understanding of how the photo package works. We have 5 cabins for our 2 families plus Grandma. One of the cabins has 3 boys assigned to the cabin, 2 boys from 1 family and 1 boy from the other family. Is it correct that the rule is "at least 1 person from the cabin" must be in the picture no matter who else is in the picture? So if we purchase the package from the boys' cabin, we should be able to almost always meet the requirements, whether it's family A only or family B only or total group or grandkids with grandma, etc.

Part of our group will be leaving early that day for a zip line excursion. I was hoping the rest of us could have a leisurely morning and then head out around 10:30-11:00. We are in port 8am to 6pm.

Has anyone used the Trolley Train in St. Maarten? Booking through RCI only offers an 8:30 departure time.

How can I find out exactly what type of sleeping options will be available in each of our cabins? Oasis June 2018, 11 people (5 adults, 3 teens, 3 kids), 5 cabins--3 oversize water balcony in a row, 2 Central Park balcony next door to each other--but none are interior connecting For reservations purposes, our TA pretty much randomly assigned us to our cabins. We will probably reassign a few people before we sail. Every room has the 2 twins that can be separated or together, right? And does every room have a sofa? Is every sofa a pull-out bed? We are all family and the teen & kid cousins will all want to sleep with each other. But we also have 1 teen that requires adult supervision (special needs). I just want to have an idea of what to expect.

Thank you for these responses and pictures! This gives me a very good idea of what to expect. I also spoke with the RCL Access Dept this morning and was told that they do not provide wheelchairs on the pier. They do have the beach wheelchairs available first come. She also said that taking a folding transport chair on the water taxi would not be a problem. My mother in law can walk just fine for short to medium distances, no concerns of fainting or falling. But if she does too much one day, it may take all of the next day for her energy to return to normal. So we are looking for as many possible ways to reduce her walking as we can. We want her to be able to enjoy and participate in the entire trip. Thanks again for the help!

This will be our first RCL cruise, Oasis June 2018, 11 family members in our group with ages ranging from 9 to 78 years old. One of our party has reduced stamina. She can walk for about 10 minutes and then gets tired. We will be using a transport wheelchair (4 small wheels) on the ship to help reduce her overall walking. I'm not sure if we will bring the wheelchair off at San Juan due to the cobblestones. Regarding the free trolley in Old San Juan, does anyone know if they would allow us to bring the folded wheelchair onboard? My understanding is that the city is on a hill. I'm thinking maybe we could plan a walking/trolley tour that would have us walking down hill instead of up hill. Any suggestions? Thank you.

Looks like we will be leaving it as traditional 5:30. Thanks for your responses.

This will be our first RCL cruise, Oasis June 2018, 11 family members in our group with ages ranging from 9 to 78 years old. We have 2 Beach Bungalows (NOT Cabanas) reserved and I understand they are on Columbus Cove. Has anyone used the water taxi/shuttle from the pier to Columbus Cove? One of our party has low stamina and I would like to reduce her overall walking as much as possible. If we use the water taxi, will it hold all 11 of us, or will we need to split up? Is there a charge or just tip? Are the Beach Bungalows assigned or first come? Do people bring their own floats (cheap, unopened)? Thank you.

We have 11 family members in our party for Oasis this June. All first timers for RCL. We are currently scheduled for 5:30pm traditional dining each night, but I am really wondering if we should switch to MTD. If so, I would make our reservations for 6:00-6:45 each night, 5:30 just seems so early. Our TA is discouraging this change because of our party size. I'm thinking that RCL would make good on our request, even if it required a phone call or visit to the maitre d when we board. And we do not want to sit at 2 tables. Also, I do not want to find us moved to late traditional dining 8:30 becuase we forfeited early and then MTD didn't work either. What have been your experiences with a larger group? edited to add: We have all 11 vacationed together many times, including 10 of us on another cruise line. There will be no problem with us all eating together every night.