Posts

20

Joined

Last visited
Recent Profile Visitors
The recent visitors block is disabled and is not being shown to other users.
uradoll786's Achievements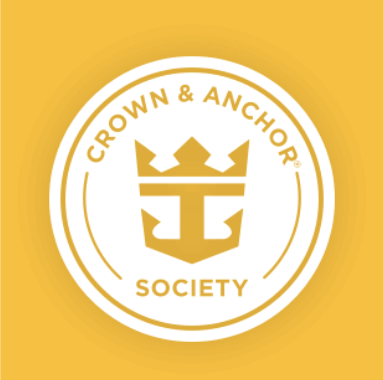 Gold (2/7)
14
Reputation
My husband and I just booked this with our remaining FCC (we sail on Symphony on August 29th) and can't wait! Do you think they will be doing anything fun for Halloween? Also, I haven't seen any specialty dining in the cruise planner except Izumi... Is that the case for everyone?

That would definitely be the best option! ?for you!

Hello all, we are looking for a little bit of advice. Our cruise on Symphony of the Seas August 29th has unsurprisingly changed a port stop from Labadee to Nassau. Nothing against Nassau per say, but I was really looking forward to Barefoot Beach since we are in a suite this trip. We would love to have another beach day in Nassau, but am not sure which option is the best. Resort for a day? Pearl Island or Blue Lagoon? Do our own thing and go to Junkanoo? It's my bestie's 40th birthday, so cost isn't an issue as we are fine splurging (as long as it is worth the money) TY!!

Here you go @Atricks! I would be very surprised if any ships visited Labadee in the the foreseeable future, unfortunately. We booked this Symphony itinerary specifically because it visited Labadee and CocoCay. However, I am still thrilled that we will be on a cruise ship again! Dear Guest, We're looking forward to welcoming you onboard Symphony of the Seas for our August 29th, 2021 cruise. As we countdown to your sailing, we have an itinerary change to share with you. As part of the guidance received from the CDC, we've implemented new boarding protocols and we'll need some extra time for check-in. As a result, we'll now depart from Miami, Florida at 7:00 PM, instead of 4:30 PM, and we've adjusted our time in Falmouth, Jamaica. Separately, to maintain your safety and wellbeing, we'll no longer visit Labadee due to the unrest in Haiti. Instead, we'll visit Nassau, Bahamas. We know how much time and effort go into planning your cruise with us, and we're sorry for any inconvenience caused by this. However, we're excited to take you to a new port! We know you'll have an excellent time. Below, please find our revised itinerary. Day Port of Call Arrive Depart Sun Miami, Florida 7:00 PM Mon Cruising Tue Falmouth, Jamaica 10:00 AM 6:00 PM Wed Cruising Thu Nassau, Bahamas 8:00 AM 6:00 PM Fri Perfect Day at CocoCay 7:00 AM 5:00 PM Sat Miami, Florida 6:00 AM Get ready to explore the wonders of the Western Caribbean! Nestled right between Montego Bay and Ocho Rios, Falmouth is the perfect backdrop for discovery in Jamaica. Take a relaxing horseback ride along the shoreline in Chukkah Beach or head to the Water Square and jam out with the locals to live reggae. In Nassau, the Bahamian capital, you're never more than a few steps away from rhythmic percussions, appetizing flavors, and some of the clearest waters in the world. Our last stop will be in Perfect Day at CocoCay - a private destination unlike any in the world. While there, lounge in the Caribbean's largest freshwater pool, Oasis Lagoon, or take the plunge down North America's tallest waterslide, Daredevil's Peak! Soar to new heights on Up, Up & Away or just unwind at your leisure. Whether you're looking for thrills or simply want to chill, these ports have something for everyone! As a reminder, we kindly ask that you arrive to the port during your pre-selected check-in window. This is imperative to ensure minimal wait time and less crowds during the boarding process. Our Shore Excursions team will automatically reschedule any pre-paid Royal Caribbean International shore excursions booked for Falmouth, Jamaica. And, any pre-paid Royal Caribbean International shore excursions booked for Labadee, Haiti will automatically be refunded to your original form of payment. In the next few days, your updated tour information will be e-mailed to you. If you haven't booked your shore excursions yet, be sure to check out our Cruise Planner for your options to discover adventure in these exciting destinations. Thanks for your understanding. We can't wait to welcome you onboard Symphony of the Seas!

We are on Symphony of the Seas August 29th sailing, and received word this morning that the Labadee stop has been cancelled and replaced with Nassau. Which is a poor substitute in my mind as I was really hoping for a second day at CocoCay. I had been anticipating that this stop would be changed even before the assassination and violence as I noticed they never mentioned Labadee in their mask policies like they did CocoCay. I'm still disappointed though ?

How long did it take to post to your CP? Ours was applied a week ago, and still hasn't been posted ?

I noticed that Giovannis wasn't showing up on our cruise planner for Freedom as well. I don't know if it is a glitch or what. But maybe that means they will be more likely to have specials onboard! ?

We always enjoy the drinks and conch fritters at Pirate Republic. Close to the port and so yummy!

My travel agent was able to put a hold on new cruise reservations without a deposit from us until the end of May. Our April 13th cruise hasn't been canceled yet, but we wanted something in place when it almost inevitably is canceled. When it is, she will then be able to apply the FCC to our new reservations. Yay for using a travel agent to deal with the headache!!! I believe this policy was just enacted a day or two ago. https://www.royalcaribbeanblog.com/2020/03/21/royal-caribbean-letting-travel-agents-place-hold-cruise-reservations-through-end-of-may

We went there three years ago and enjoyed it. We took a shuttle from the port and set up a return time. It cost $2 to enter ( I think?) and then more for a lounge chair and umbrella. But the water was gorgeous and service decent. They also had a pool which we did not use, along with restrooms with showers. It was an easy, minimal effort beach day.

Does anyone know what the menu is like? They are offering this in Giovannis while we are on Serenade, and we are curious if its the usual menu or something different. If we hadn't scored the $18 a day drink package the unlimited wine would be more of a determining factor ?

I was on Enchantment last year (it's now my favorite ship!) and they had a Park Cafe attached to the Solarium that was open late and early. I can't comment on the type of tea there I'm afraid, but I'm almost positive it was available. They also have Cafe Latte-Tudes which also will have hot tea. I can't comment on the kummelweck, as I've never had one... Enjoy Enchantment!

I'm on this sailing as well! I saw that CocoCay has survived relatively unscathed. However, I'd be fine skipping it if the employees and their families need time to regroup and repair homes.

That's exactly what I was going to say! A good travel agent is worth his/her weight in gold at times like this.

@Larry MusterI hope you spoke with @AnnetteJackson! Many years ago I had issues with my first TA in terms of responsiveness, but Annette connected me to a TA who was better able to meet my needs, expectations, and personality. And when Stephanie M retired from the travel agent business, she handed me off to Michelle M who is equally amazing. Michelle helped me book and arrange our wedding cruise for our family and friends. And when the price went down after final payment, was able to upgrade us all to ocean view balconies with no muss, no fuss! I hope you are now with a travel agent who becomes a friend, like so many of us have experienced.