In:
Taking a cruise is a wonderful escape on its own, but what if you want to make the entire trip extra special?
There are lots of occasions when people want to make their cruise memorable, such as for an anniversary, birthday, graduation or other life event. For these kind of celebrations, I'll see questions about ways to enhance the experience.
Think of these tips as the proverbial "cherry on top" for a traditional cruise.
To be fair, these tips all deal with spending extra money on your cruise.  You certainly don't need to spend money in order to have a memorable vacation, but throwing money around can certainly make a cruise stand out given the extras it provides.
Hopefully these tips can help transform any cruise you have booked into an even more special occasion and something you'll look back on fondly.
Upgrade your cabin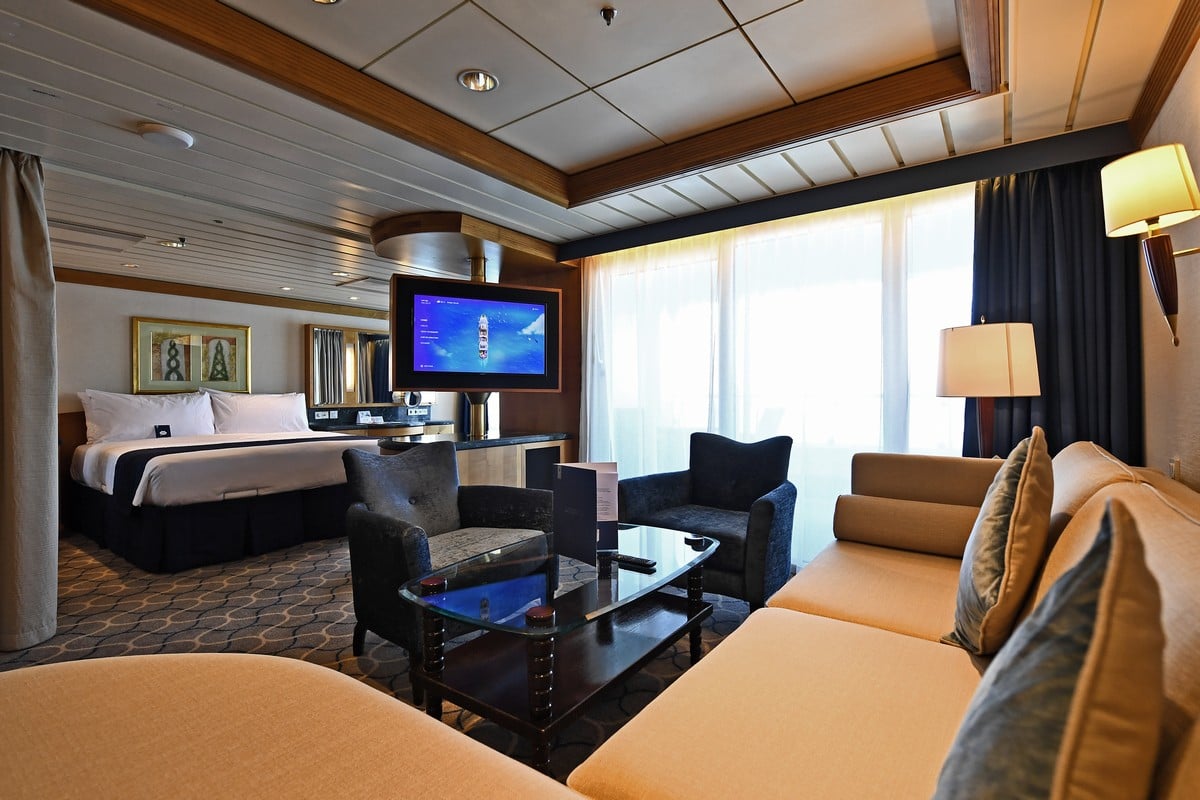 A straight forward way to surprise someone would be get them a more lavish cruise ship cabin.
Whether you move up from an inside cabin to a balcony, or a balcony to a suite, getting a bigger cabin is noticeable difference.
There are two ways you can upgrade your cabin.
The first, is contact your travel agent and simply pay more to move up to a higher category. This is the simplest way, although you're subject to the prevailing rates for that cabin. How much more will vary considerably, but you're likely to get a better price for an upgrade if you do this many months before your cruise.
The alternative is to roll the dice with a RoyalUp upgrade, which is a way you can bid for a stateroom upgrade.
Once you get to final payment date, you can let Royal Caribbean know how much you would be willing to pay if an upgrade situation presented itself.
There's no guarantee that because you see a RoyalUp upgrade opportunity that there's a cabin available, but there's no harm in trying either. Just keep in mind your bids are binding if it were to be accepted.
Fly first class to your cruise
One of my favorite ways to travel and get excited even before stepping onboard my ship is to fly first class.
First class airfare is not cheap, but if you book it early, there can sometimes be a good deal.  Moreover, this is a good way to use up those credit card points you may have stacked up.
You could also take a limo to the airport or stay in a suite at your pre-cruise hotel to complete the Hollywood treatment.
Book a cabana
Is your cruise visiting one of Royal Caribbean's private islands?
At both Perfect Day at CocoCay and Labadee, you'll find cabanas you can rent for the day.
When you rent a cabana, you not only get a dedicated spot to enjoy with shade, bottled water, and floating mats to enjoy, you'll have a cabana attendant who can bring you drinks (and food at Perfect Day at CocoCay).
Staying in a cabana gets you
Private ocean view cabana rental for the full day
Furnished with 2 luxurious resort-style lounge chairs & a sofa
Four bottles of water (in a cooler)
Floating beach mats and snorkeling gear.
Towels for your use during the day
If you really want to go big, try one of the cabanas at the Coco Beach Club.  While pricey, these are the most lavish cabanas Royal Caribbean has and the lunch you get is unrivaled.
Read more: Guide to Perfect Day at CocoCay Cabanas
The level of service with a cabana, along with the plush accommodations, make it a must-book nearly every time I visit either destination.
Spa treatments
Perhaps no other is more synonymous with treating yourself (or someone else) than the Vitality Spa.
Spa treatments are all about being pampered, so it makes perfect sense to book a spa appointment.
You can book spa treatments and salon appointments online via the Royal Caribbean cruise planner before your cruise. There's a wide selection of choices to consider.
Read more: When should you buy Royal Caribbean add-ons
Stateroom decorations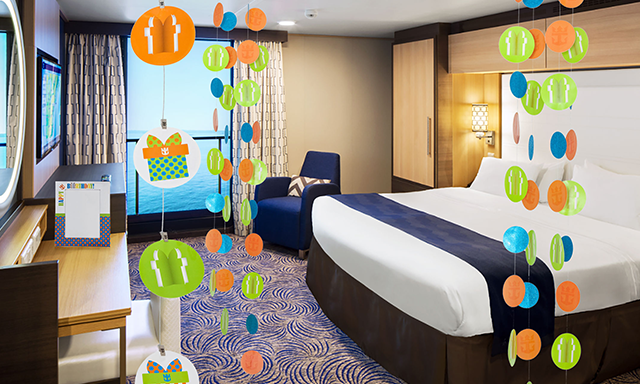 Royal Caribbean makes it very easy to decorate your cabin for a birthday, anniversary, or honeymoon with decoration kits.
You'll find these items in the cruise planner site.
The room decorations include door décor, mirror clings, photo frames and more.
Book a private shore excursion tour
There's nothing quite like exploring a port of call without having to wait for anyone else.
A private tour shore excursion can be not only liberating in the sense you get to do what you want, when you want, but it's also a great way to feel special since the entire tour is about your group.
There are a few ways to book a private tour, depending on the port you are visiting.
Royal Caribbean offers its own private shore excursion option through Private Journeys.  Be sure to contact them at least a month or two before your cruise, as it takes them a while to get options together.
In most ports, you can also arrange a private tour on your own. It's important to do your research for reputable options, but there's usually a few operators that can do this.
Some good ideas for a private tour would be a sightseeing tour, catamaran ride, or ATV tour. But your imagination is usually the limit.
Dress up for photos
With all these splurges, you're going to want to capture the memories with a great photo.
Each night of the cruise, there will be photographers around the ship to take your photo. There is no cost to take the photos, and later you can stop by the Photo Gallery to see how the prints came out.
Whether it's formal night or not, get everyone together and dress to the nines, put on matching pajamas, or find that eclectic outfit at Target for ironic photos.
You could also arrange a private photo sitting. Most ships have the option for a sitting, where you can go to a studio and have a photo session. There is an obligation to pay for the time and photos, but these are where you might get some really great shots.
Eat only at specialty restaurants
While I really enjoy the main dining room, there's nothing quite like specialty dining as a way to enjoy additional cuisines and cooking styles.
Royal Caribbean offers an unlimited dining package, where you can eat at a specialty restaurant every night of the cruise for dinner and lunch on sea days (and embarkation day).
Depending on which ship you're sailing, there's quite a few different choices to consider. On a 7-night cruise, you'll have opportunity to repeat a few (or all) of the restaurants so you can try one of everything.
Read more: How to know if you should buy a Royal Caribbean dining package
Form a group
This tip requires more coordination, but if you're going to sail with a few other families and friends, then you could really splurge in style.
If you can book at least 8 cabins with a single travel agent, you could create a group with Royal Caribbean.
When you have a group, then you can work with Royal Caribbean's groups department to arrange special events onboard, such a renting out certain venues. Imagine having the water slides or bumper for just your group for an hour. Or renting out a lounge to have a private party? Your imagination (and budget) are the limit.
Before anyone books a cruise, talk with a travel agent about arranging this so you can get the important group backend logistics set up first.
Read more: Top things you didn't know travel agents can do for your cruise vacation
Buy jewelry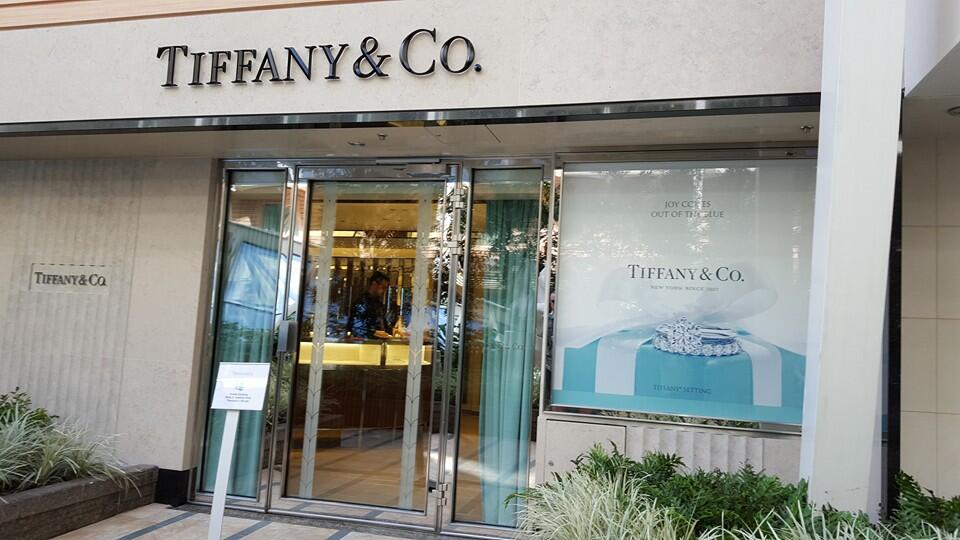 Just like a photo can remind you of a wonderful vacation, a piece of fine jewelry can be an everyday reminder of one too.
There are jewelry stores on Royal Caribbean ships, with some ships even having name brand jewelry, like a Tiffany's store at sea.
You could also go jewelry shopping while in port, as nearly every port I've ever been to has plenty of jewelry shops.
Whether you look for a new ring, earing, or necklace, picking out a new piece of jewelry can be a wonderful way to top off the cruise.