In:
If anything, a year without cruises has taught me how much I took a cruise vacation for granted, and now I am left yearning for the things that endeared me to cruising in the first place.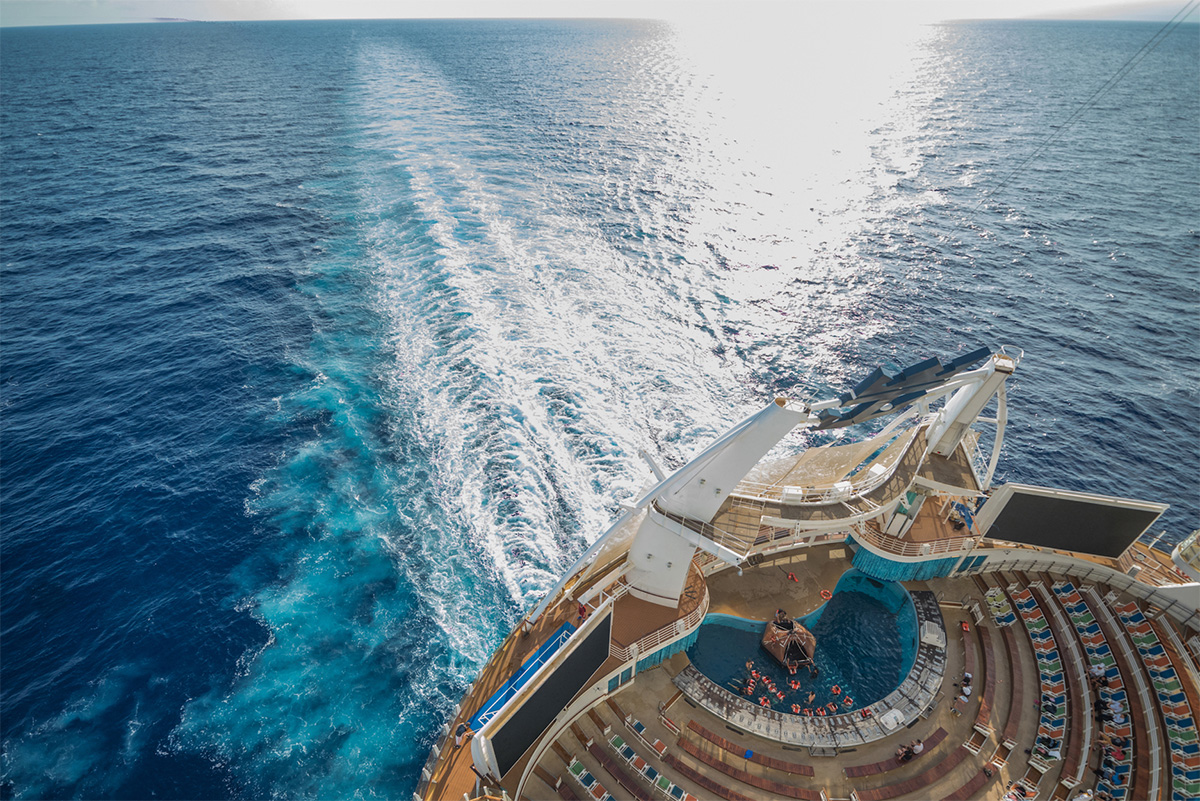 Usually, a bucket list has the connotation of being things you would love to do some day before you, well, "kick the bucket", and they are typically once in a lifetime experiences.  In most years, that would make sense, but I think right now so many of us have lowered our targets to simply getting back out to sea again.
With at least a few 2021 cruises on the horizon this summer, it looks like some of us may finally be able to get back to what we loved so dearly, and like many of you, I am still daydreaming about the possibility of getting back on a cruise ship.
With that in mind, this list is a cross between daydreaming and a low-ambition bucket list. After 15+ months of no cruises, getting your hopes up in general is a fool's errand.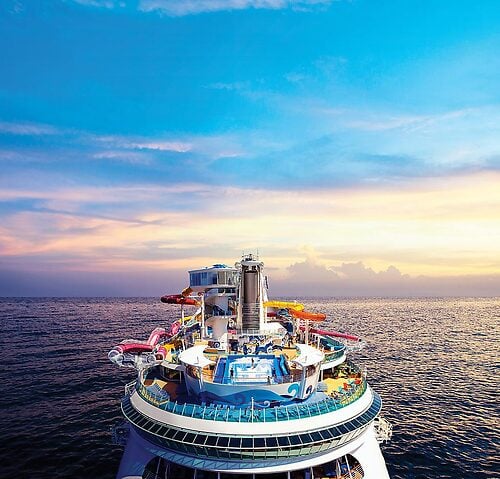 I present my list of the experiences and activities on a Royal Caribbean cruise that I just cannot wait to do once again at some point this year.
10. Listen to live music in the pub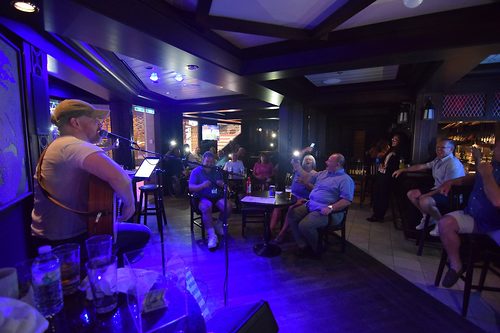 One of my all-time favorite forms of evening entertainment is going to the pub on a Royal Caribbean ship and enjoy the live music.
Live music is a major component of the Royal Caribbean cruise experience.  On any given night, there are usually a few live musical acts you can enjoy, but the one that I really love the most is the guitarist in the pub.
Usually the pub singer plays a variety of hits across different decades, and the rapport he or she strikes up with the crowd with jokes, stories, and requests really resonated with me.
I also think the backdrop of an old English pub with the music playing jives so well, and it's a great place to sit with friends and chat, while enjoy the tunes.
Read more: 50 things everyone should do on a Royal Caribbean cruise at least once
9. Getting to know the dining room staff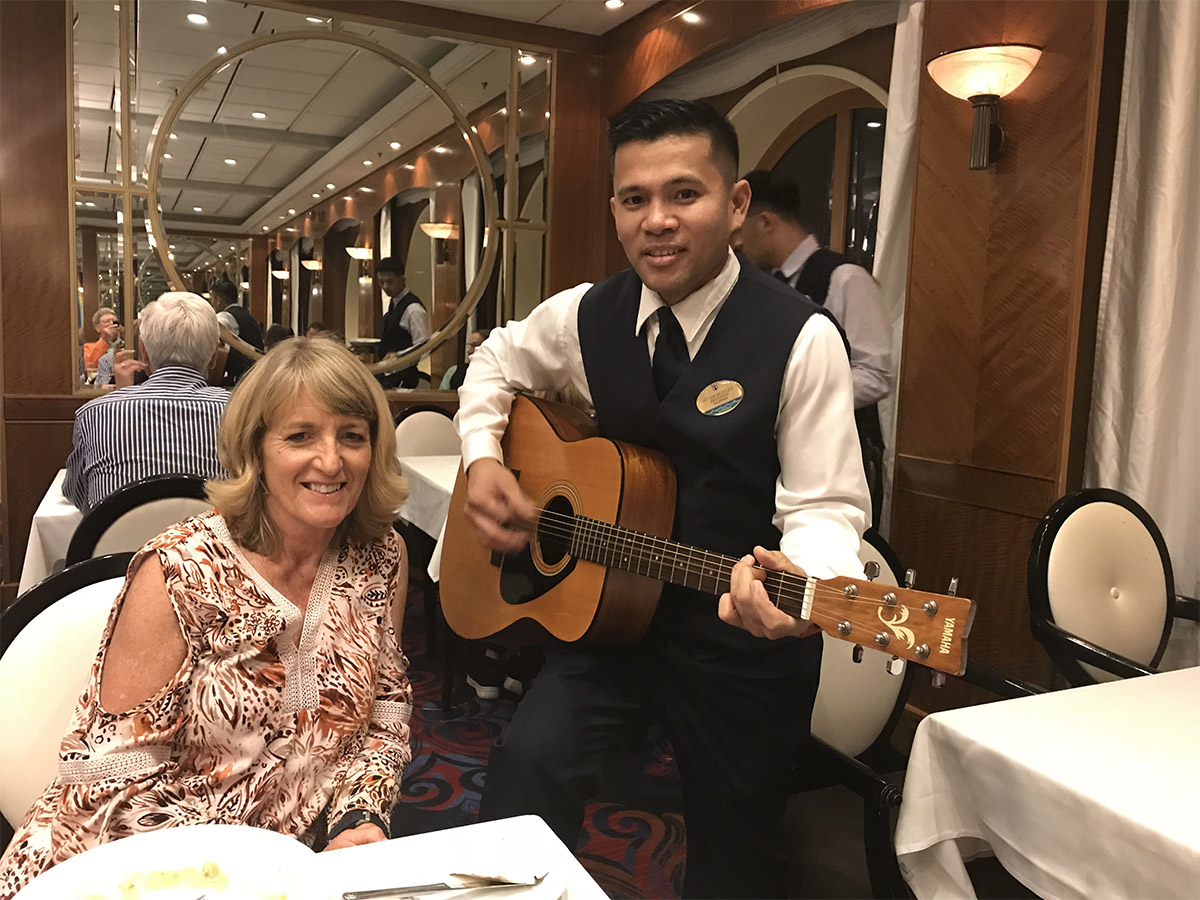 From my very first Royal Caribbean cruise, I relished the relationship with the main dining room waiters.
The main dining room is a beautiful location and it has a nice assortment of culinary choices, but I really like the service you can only get there.  Part of that is the fact you go there night after night, and the wait staff gets to know what you like.
Whether it is being brought a new drink without asking, checking if your favorite flavor of ice cream (coffee) is available, or performing a magic trick for my kids, the relationship with the dining room staff is something you just do not find anywhere else.
Just like parents who do not have a favorite child, waiters come with many personalities, but they all have something special about them that you can enjoy, and I really look forward to placing my next meal order.
Read more: Top 10 insider tips for Royal Caribbean's main dining room
8. Trying out the Floating Cabanas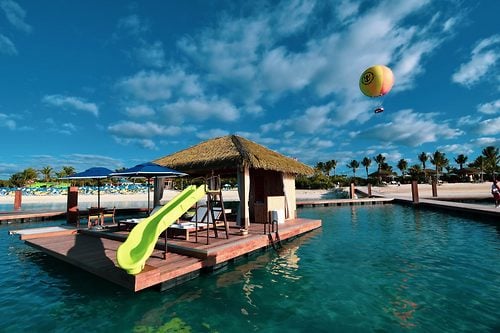 Since this is a bucket list, I will include something I cannot wait to finally try out, which are the floating cabanas at Perfect Day at CocoCay.
Right before the cruise industry shutdown, Royal Caribbean opened up the Coco Beach Club area, which includes floating cabanas.
I have stayed in plenty of beach cabanas at CocoCay and Labadee over the years, but the floating cabana takes the concept to a new level.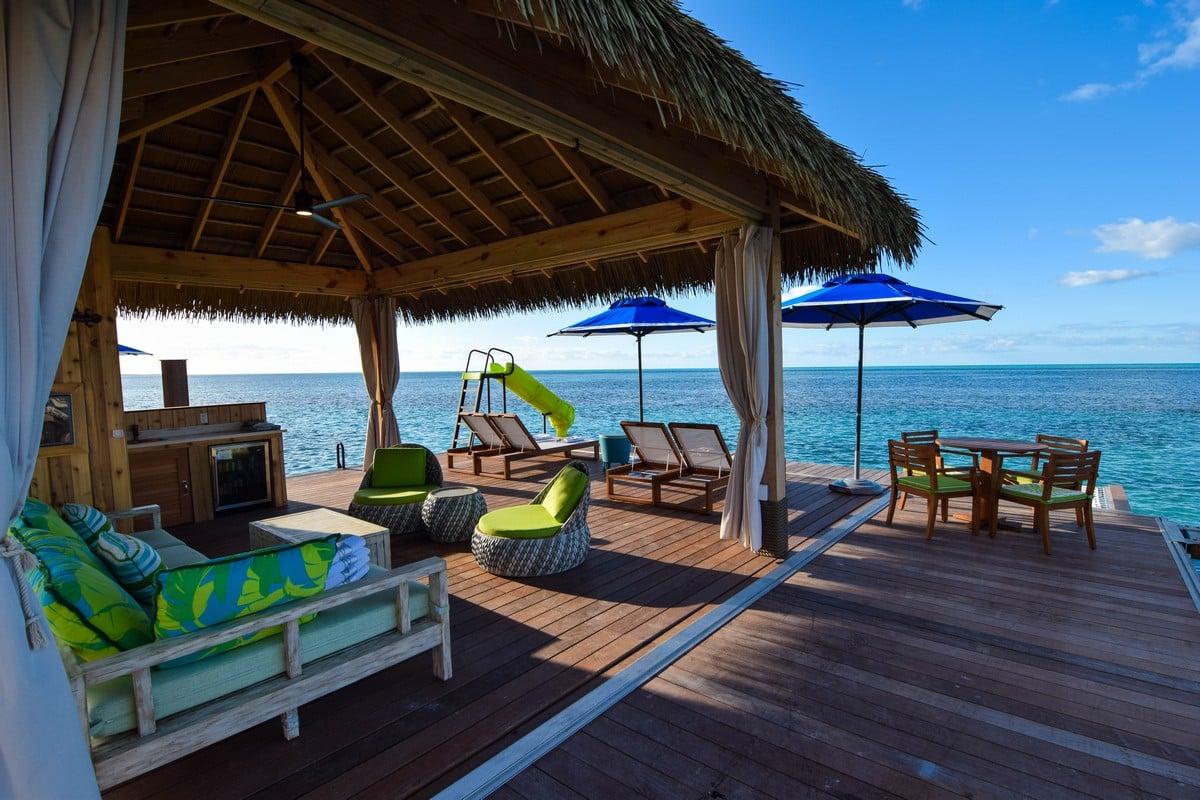 The floating cabanas are an attempt to bring a bit of Bora Bora to Royal Caribbean's private island, and each one has a private slide into the ocean, overwater hammock, dining area, freshwater shower & wet bar.
I was able to tour these in February 2020, but never actually spend the day in one, so I have one reserved when my family sets sail in June on Adventure of the Seas.
Read more: Coco Beach Club Floating Cabanas Photo Tour & Walkthrough
7. All the CocoCay food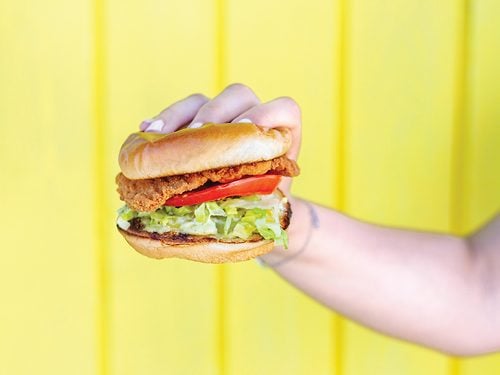 Speaking of Perfect Day at CocoCay, the food on the island is something I still daydream about.
Traditionally, private island food was just typical barbeque eats, but when Royal Caribbean revamped CocoCay into Perfect Day at CocoCay, they elevated their food game considerably.
Tacos, Cuban sandwiches, chicken sandwiches, and mozzarella sticks are just some of the great food you can find on the island.  Then there is all the specialty restaurant-level cuisine you can find in the Coco Beach Club restaurant.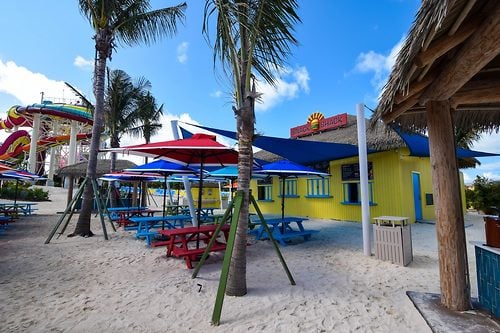 I would be remiss if I did not mention my all-time favorite: the "secret sandwich" at the Snack Shack. 
If you ask nicely, you can get a chicken parmigiana sandwich that is essentially a cross between the crispy chicken sandwich, mozzarella sticks and marinara sauce.
Read more: Top 10 Perfect Day at CocoCay secrets and tricks
6. Seeing the Caribbean water color
While I live in Florida, the color of the ocean in the Caribbean is something you do not get back in the states.
Whenever I am on a top deck, or on my stateroom balcony, I will quite often stare at the ocean for a while because the water colors there are incredible.  
The deep blues around the ship, turquoise near the beaches, and the overall clarity is something I really miss seeing.
Read more: Why you should book a balcony stateroom
5. Cruising from outside the United States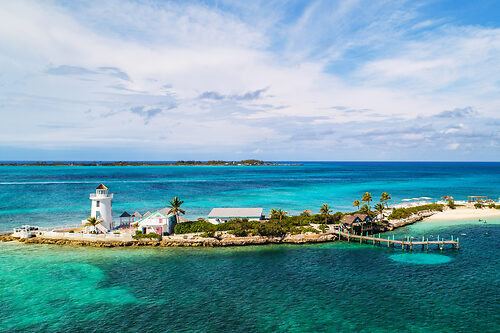 This year, I get to try something completely different and join my ship from another country.
Whether from Florida, Texas, or New Jersey, I have always gotten onboard a cruise ship from somewhere in the United States.
To be honest, this is a sign of the times more than anything else, but I am glad to have the opportunity to get on a ship.  After more than a year without any cruises, flying to the Bahamas to get on a ship is a small price to pay if it means being on a cruise ship again.
Read more: Summer 2021 Cruise Planning Guide
4. Cruising from the United States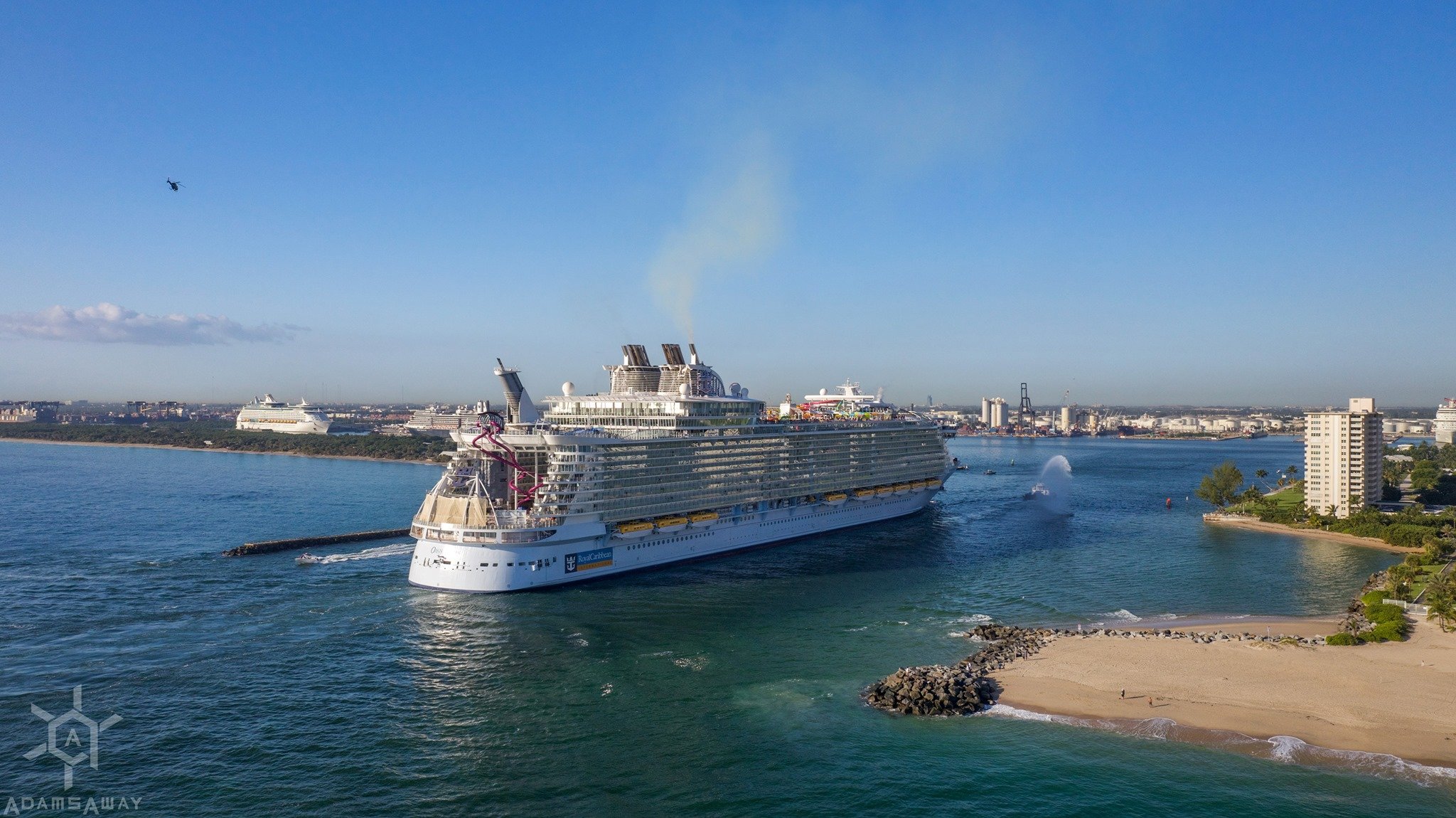 While I am excited to try a cruise that begins in another country, I think many cruise fans are eagerly anticipating the return of cruises from the United States.
Americans are used to having a great deal of choices in which ships and embarkation ports to sail from, and while there are some options overseas, the cruise industry knows the path back to a full return goes through U.S. ports.
It is anyone's guess when cruise ships will be able to sail again from America, but perhaps no other announcement will be as singularly important to cruise lines' bottom lines and cruise fans' hearts as ships that can sail from the United States.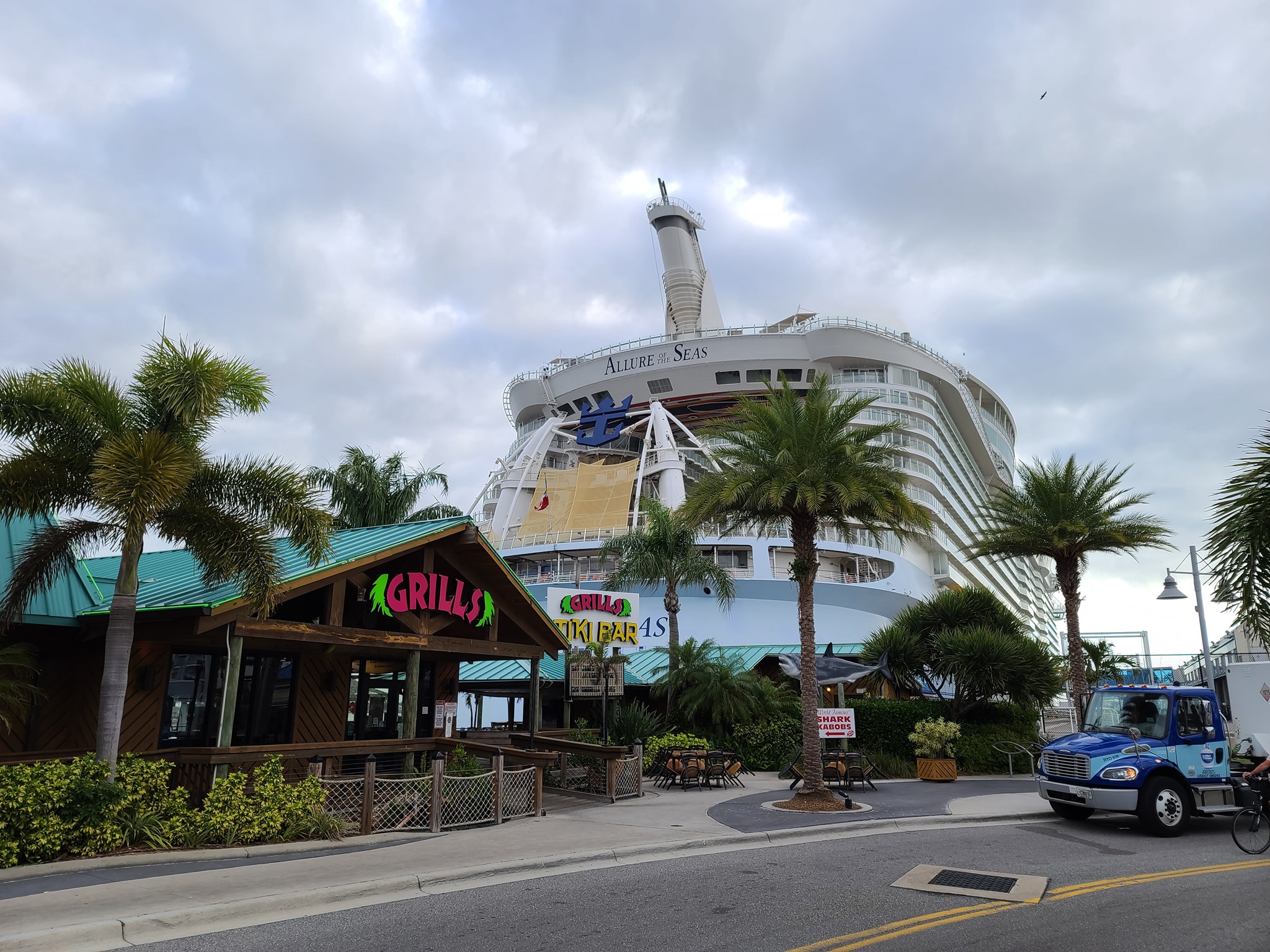 There has been a lot of back and forth between the U.S. Centers for Disease Control & Prevention (CDC) and the cruise industry, so when this might happen remains unclear. And then there are the legal and legislative challenges that are attempting to circumvent the CDC's power over the cruise lines.
Whether there are cruises from the U.S. this summer, fall, or winter, I think at this point many American cruise fans are ready for cruises at any point this calendar year.
Read more: No, nobody knows if the cruise you have booked will actually sail
3. Visit a new (to me) port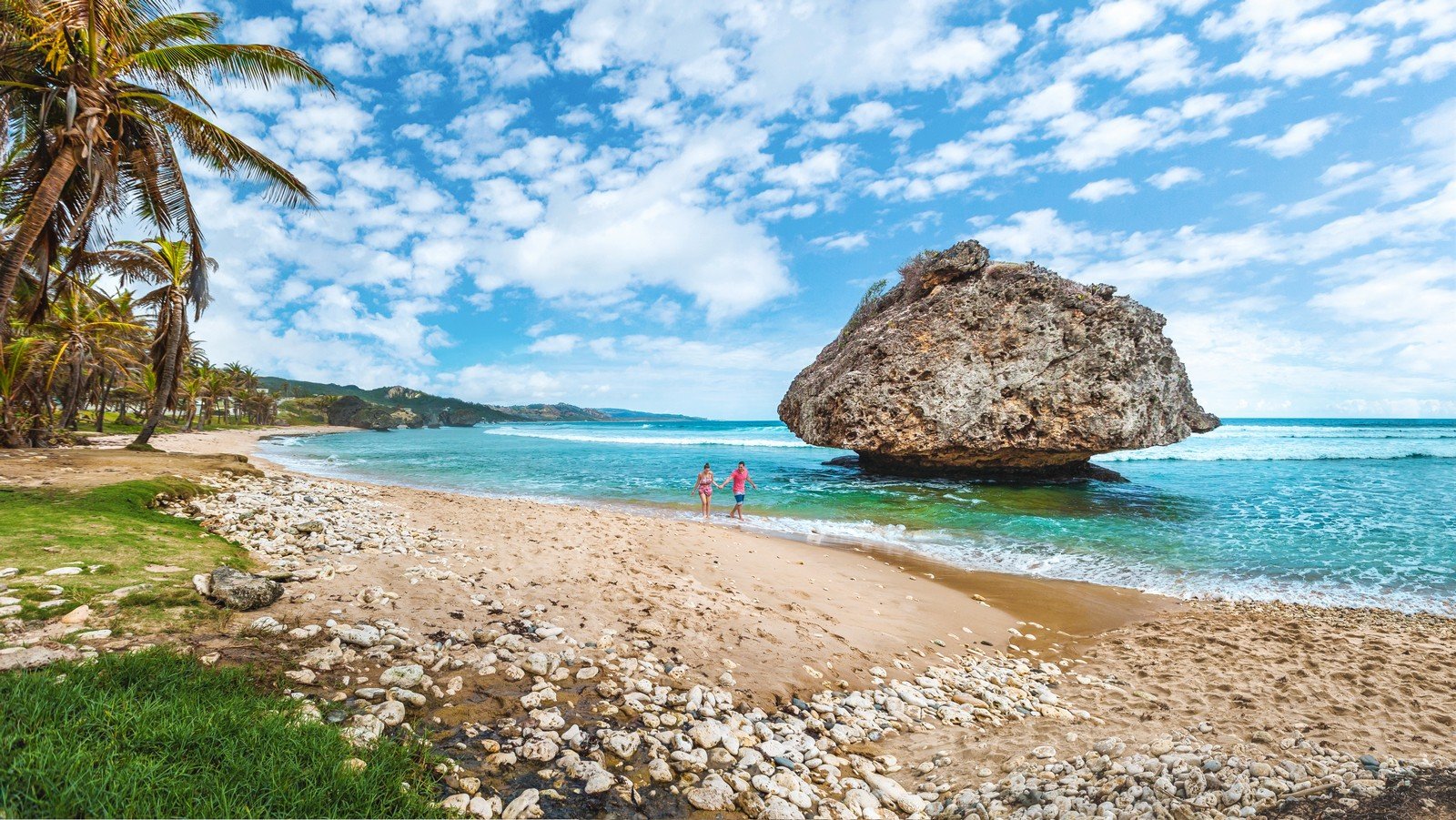 Getting back to a real bucket list item, I am excited to explore a port of call which is new to me.
Something I really liked about a cruise from my first sailing was the idea you would wake up in a new port and get to see what that city and country has to offer.
This year, I will get to explore Freeport in Grand Bahama Island, as well as some southern Caribbean ports later this year on a Barbados sailing.  I find it stimulating to learn about what there is to do in each port, and discover potentially a new favorite activity.
Read more: What you need to know about visiting Barbados on a cruise ship
2. Everything in Adventure Ocean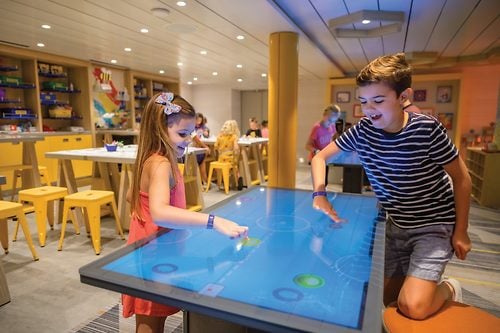 I love my kids, but the opportunity to drop my kids off at an incredibly well-run and supervised area is such a treat for both parents and kids.
My kids love it, because it is a few hours to play, make new friends, and see which counselors are their favorites.
As a parent, I relish the time alone with my wife to enjoy dinner and a show with just the two of us. 
Read more: Six things to know about Royal Caribbean's Adventure Ocean
1. Be more thankful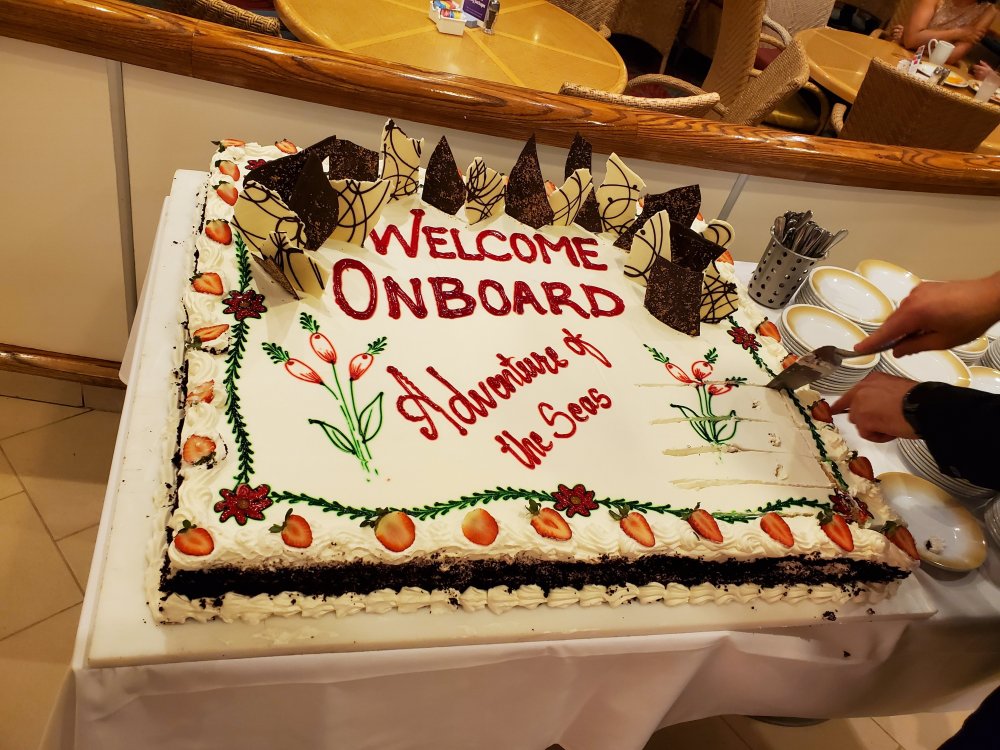 A year without cruises, in addition to the realities of a global health crisis that has taken so many people's lives, means not only is gettting back on a cruise a celebration, but also an opportunity to say "thank you" where it counts.
If there is a theme to these bucket list items, it is about being more appreciative of things we have, and not taking travel for granted. Moreover, being able to go on a cruise again is a very fortunate opportunity, and something not every can do.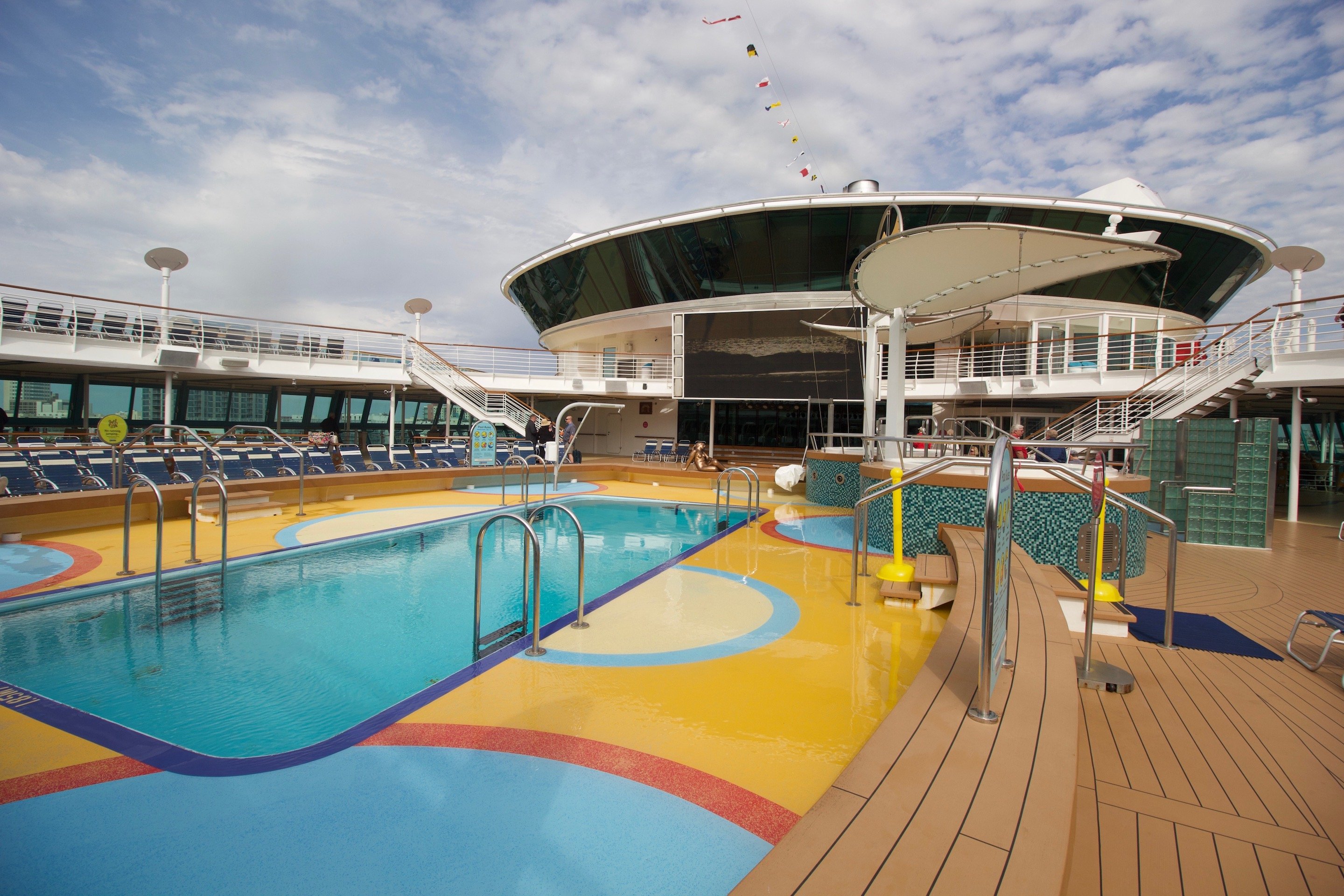 The world has changed, and I am thankful for being able to take my family on a cruise vacation once again. And when I do, I will be certain to say "thank you" to the crew members who have suffered without the option to work for a long time, and a cruise line that has taken every possible step to not only remain in business, but return to a small level of operation.
I am not advocating gulping gallons of cruise line Kool Aid, but rather, be happy with what we have and appreciative of it all.