In:
People that cruise a lot are the backbone of the cruise industry, and just like any seasoned veteran, they tend to have an unique way of looking at things.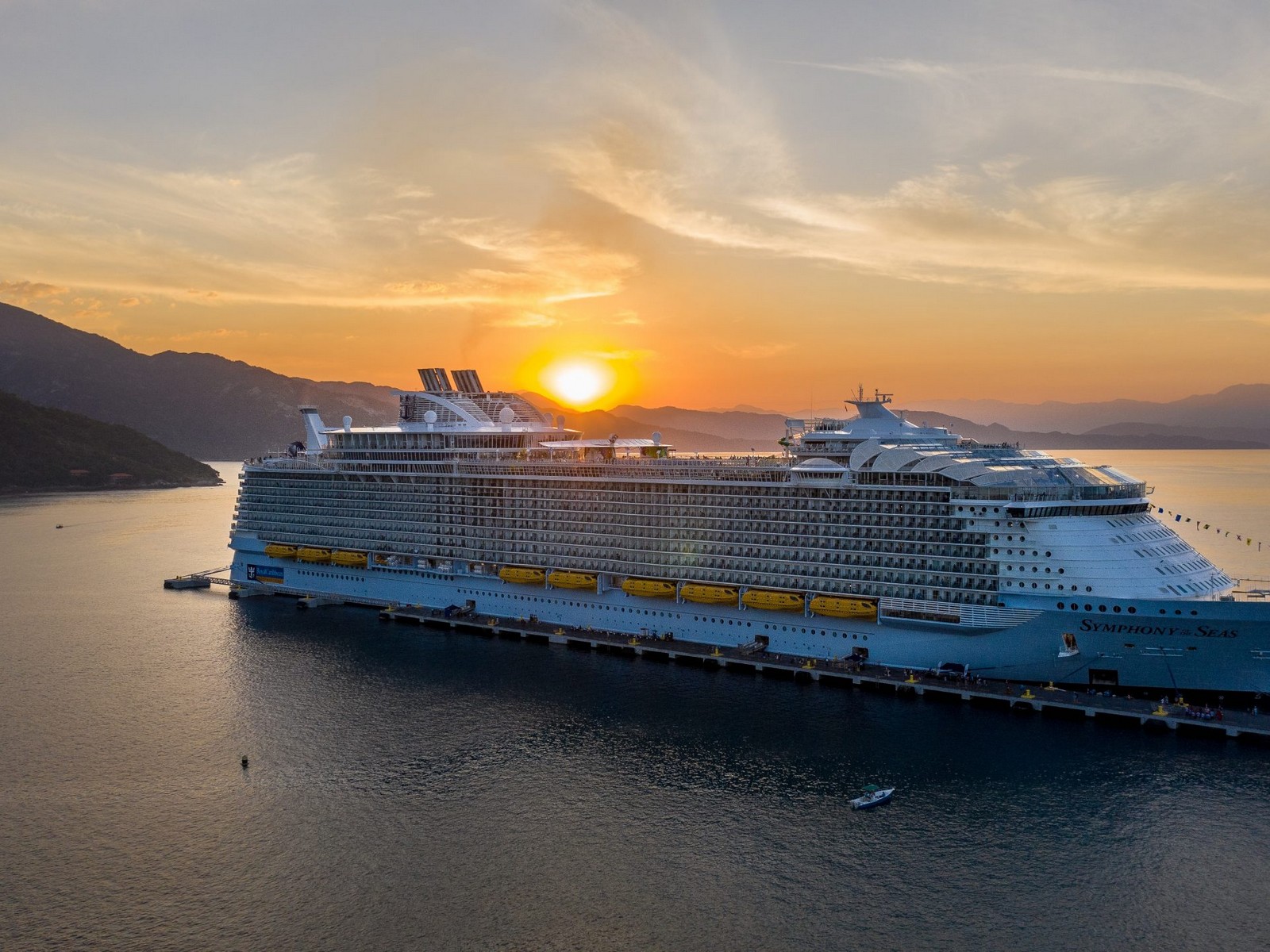 Repeat cruisers have "been there, done that" and if you spend enough time on the RoyalCaribbeanBlog message boards or a Facebook group, you may notice certain idioms that repeat cruises love to repeat.
From one repeat cruiser to another, here are the most common things I see repeat cruisers posting all the time.
"I wish there was a no kids cruise"
Royal Caribbean has always been a family cruise line, and yet there are a certain contingent of cruisers who clamor for a mythical no children sailing.
This comment usually pops up on Kids Sail Free deal threads, or when family cruising is being discussed.
Most seem to just prefer times of the year when there are less children on a ship, while others really do wish for a Virgin Voyages approach.
"The sales are all the same"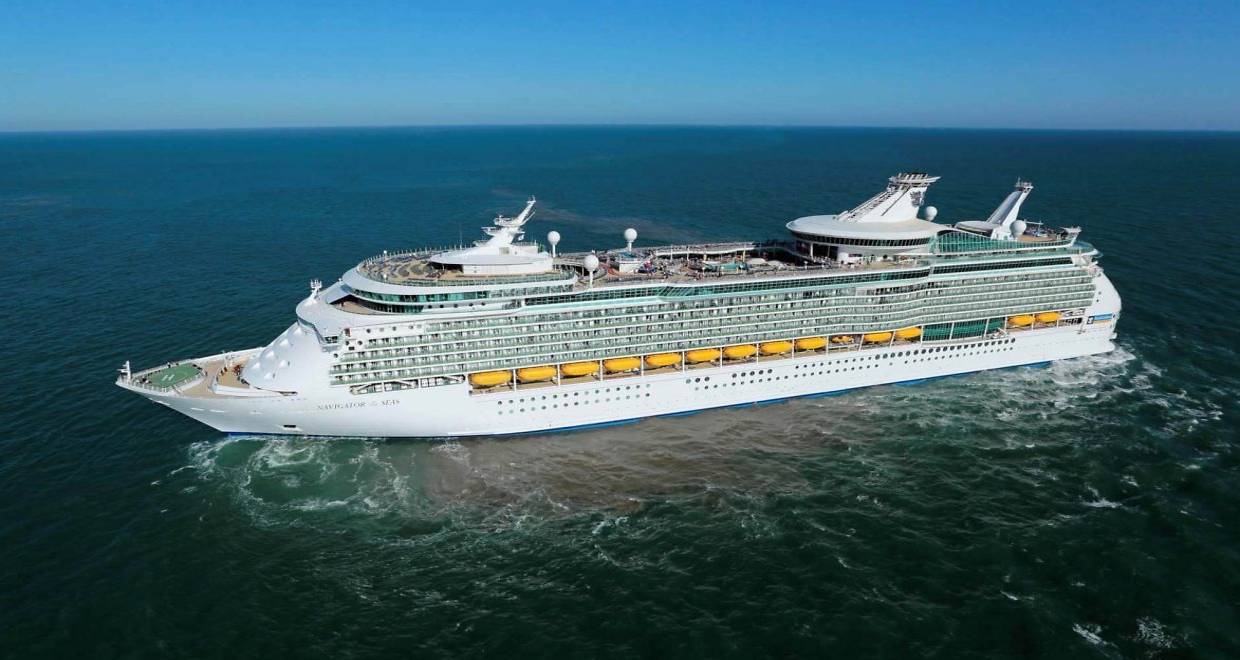 When there is a new promotion or offer announced by Royal Caribbean, repeat cruisers tend to roll their eyes as they say that all the sales are the same.
There is a bit of truth to what they say, in that every new Royal Caribbean promotion does not necessarily mean additional savings. The price of a sailing varies, and unlike a sale on jeans in a retail store where a fixed discount is applied across the board, cruise fare pricing is much less generic.
The price of a sailing can fluctuate considerably, and promotional offers tend not to have a wide ranging effect on prices across the board.
When there is a new offer, there are absolutely certain cruises that become cheaper, but not every sailing. 
Repeat cruisers also know the importance of tracking prices of the long haul, and repricing when possible to lock in savings.
The mask sun tan meme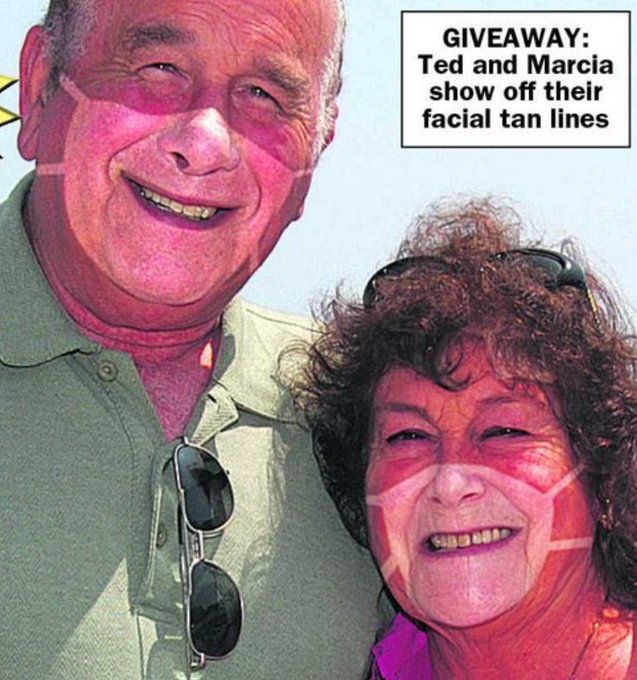 Ever since the cruise industry has shutdown and the idea of having to wear a mask on a cruise ship popped up, the photo of a couple with sun tan lines around their face where their mask was has been posted over and over again.
Like all memes, it is funny to some people, but this one gets shared a lot.
"When is ___ of the Seas coming back to ____?"
New ship deployments are a big deal, because it means potentially new itineraries to book.  
Repeat cruisers have a long memory, and will usually post about how they wish a certain Royal Caribbean ship would return to a specific homeport.
This is most commonly stated among British cruisers, who have a strong affinity for certain ships, but Americans also miss their favorite ships sailing from ports near them.
"The main dining room isn't as good as it used to be"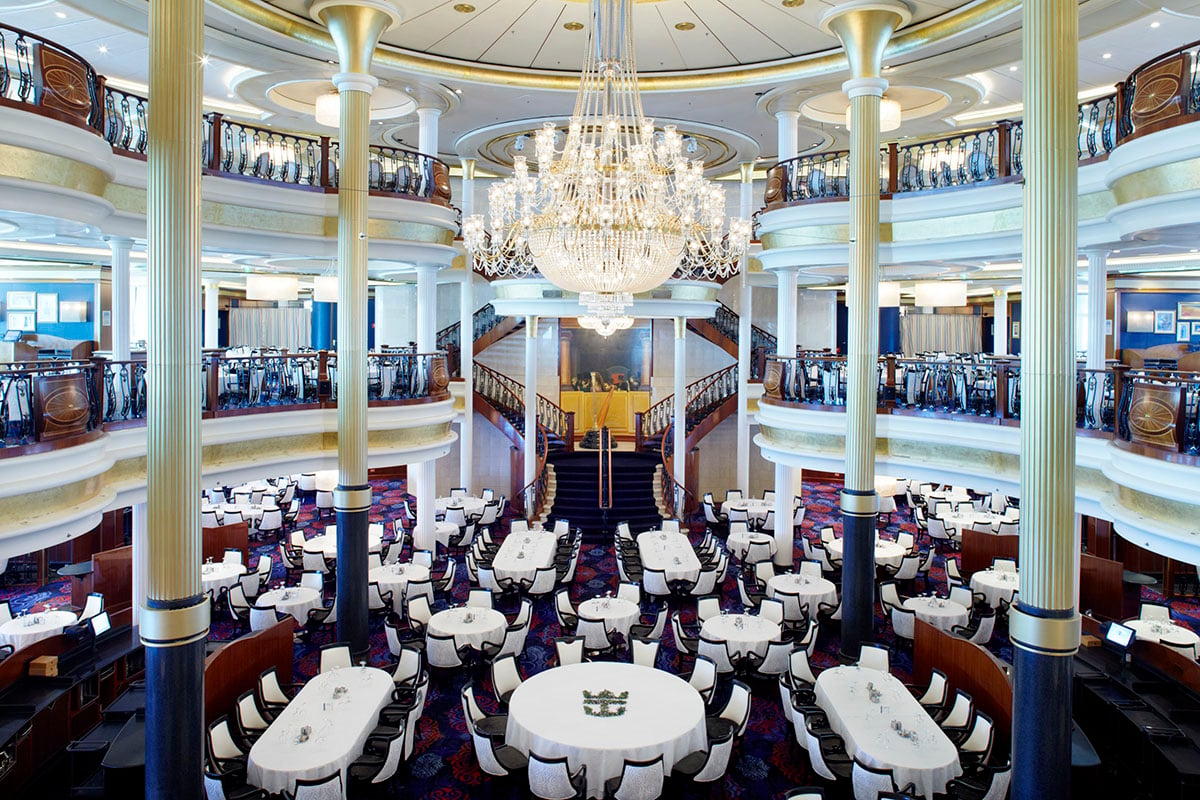 Perhaps no topic is as subjective as food, and cruisers are not shy about sharing their opinion on the state of food on a cruise.
Whether they yearn for the midnight buffet to return, or think the main dining room has gone downhill, repeat cruisers do not hesitate to talk about the state of dining.
The rise of specialty dining across Royal Caribbean ships (and the whole cruise industry) has convinced some people that the quality of the food in the main dining room has degraded as a result.
I certainly do not agree with this trope, but it is a hotly debated topic.
"I book directly with Royal Caribbean because I want to be in control of my reservation."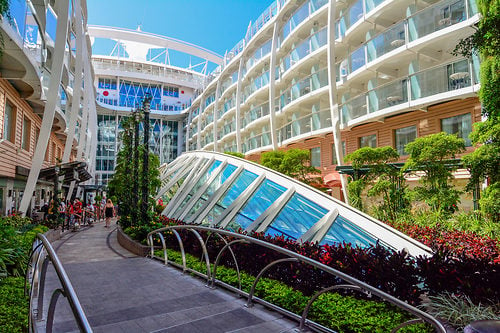 Old habits are the hardest to break, and this applies to how repeat cruisers book their cruises.
The most common hesitation from loyal cruisers that I hear why they do not want to use a travel agent to book their cruise is because they value being able to pick up the phone and call Royal Caribbean to book, cancel, or alter their reservation.
While it is true that using a travel agent means the agent is the one that can modify a reservation, I believe that is a positive change.  I take no joy in dialing the cruise line and having to talk to a representative to make changes to a sail date or reprice a cruise, when instead I could text my travel agent to do it on my behalf.
Using a good travel agent is a great idea, and I believe you only stand to benefit by using one.
How many cruises they have booked right now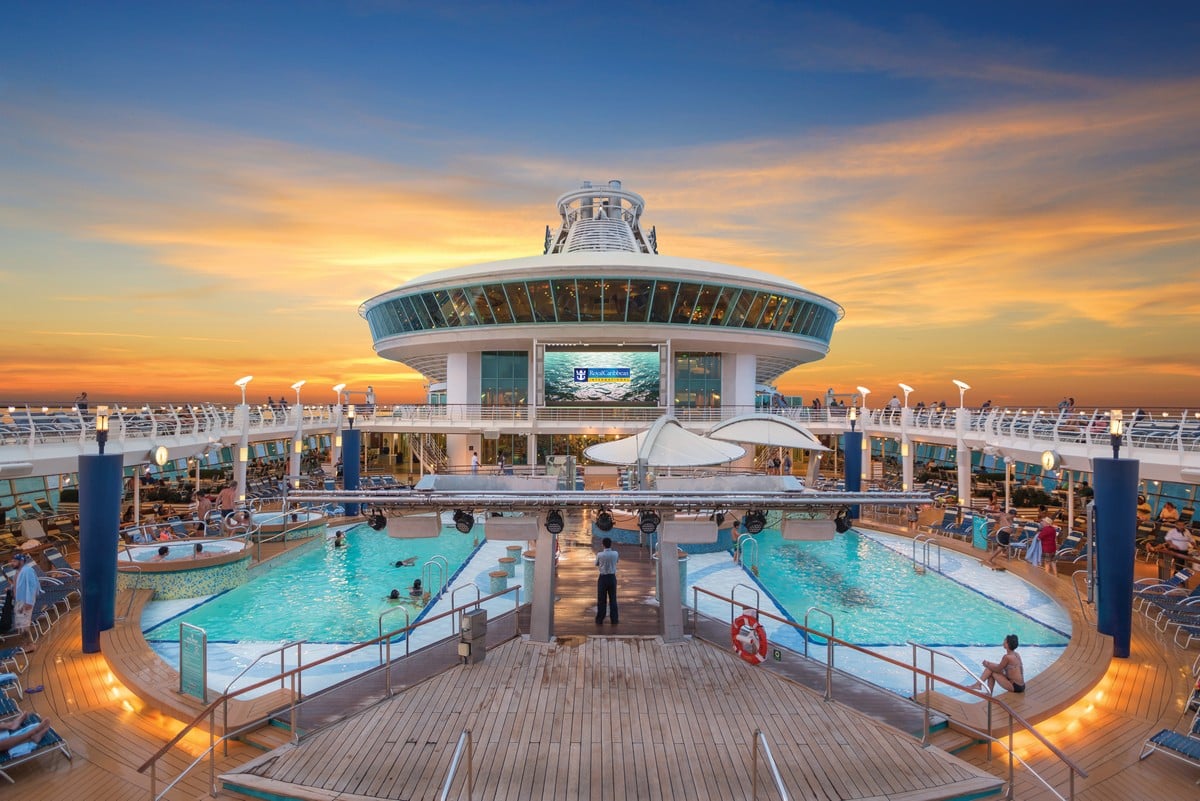 I am guilty of talking about how many upcoming cruises I have booked, as it is not only a source of pride but also excitement.
Something that only repeat cruisers think is normal is having a bunch of cruises reserved, with multiple cruises in one calendar year.
While people that do not cruise a lot are often surprised to hear how often cruise fans go on a cruise, those of us that cruise all the time see nothing odd about it at all.
Wishing for new smaller cruise ships to be built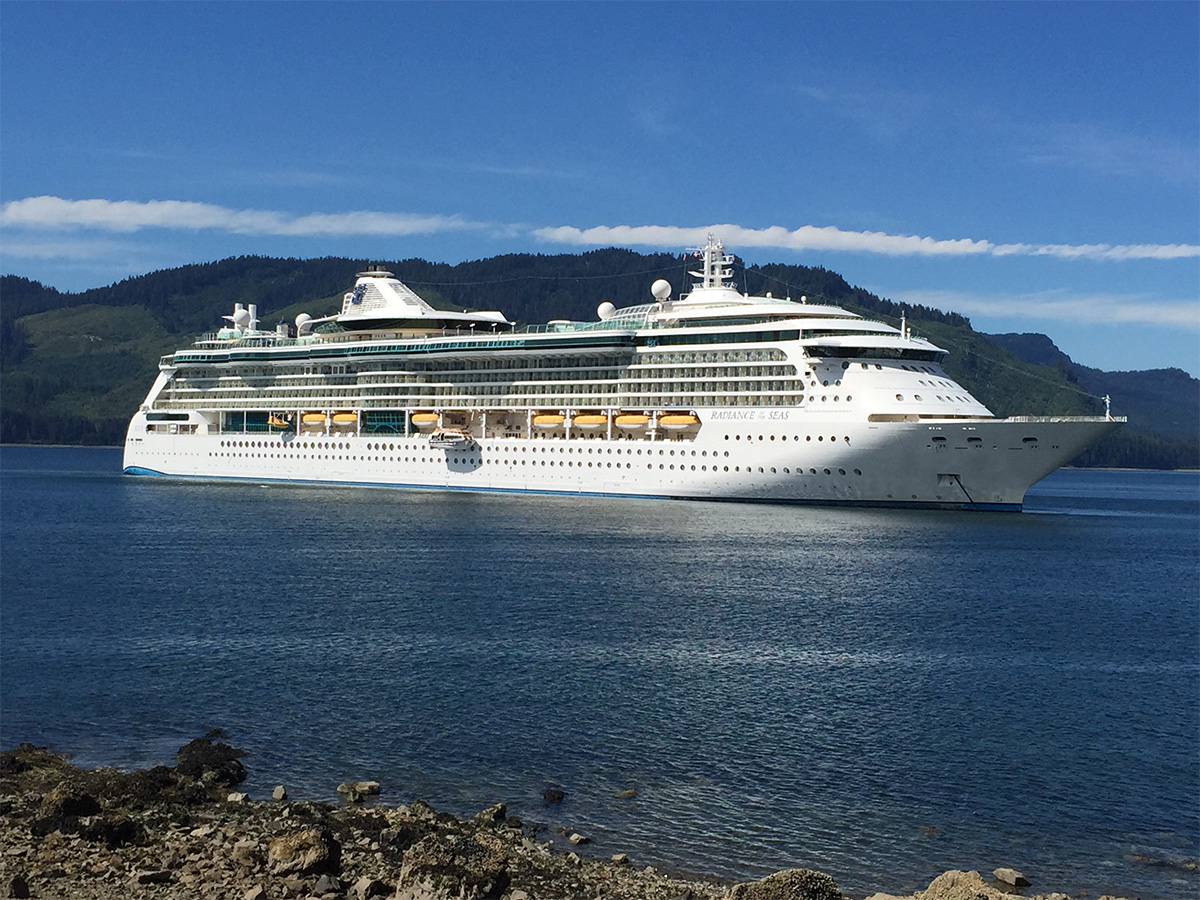 Whether their idea of "small" is a Radiance Class, Voyager Class, or Empress of the Seas, folks that have cruised a lot tend to have favorite size of ships and lament the bigger and bigger trend in cruises.
Whenever Royal Caribbean announces it has ordered a new ship, or a new ship is delivered, it is not uncommon to run across a comment from someone that wishes Royal Caribbean would build a new ship that is significantly smaller than an Oasis or Quantum Class ship.
While the economy of scale that makes bigger ships so much more profitable will likely prevent that wish from ever coming true, you can always sail on a smaller new ship on a sister brand, such as Celebrity Cruises, Azamara, or SilverSea.