In:
It has been well over a week since the last Royal Caribbean cruise departed, and while we are all doing our parts by staying at home and practicing social distancing, eventually Royal Caribbean will welcome its guests back onboard for the kind of vacation so many of us truly love.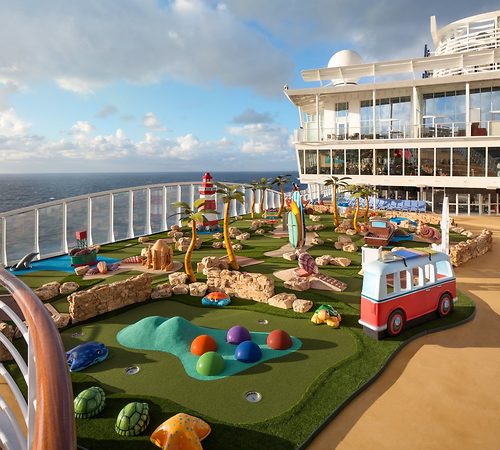 So when the gangway is open once more, here is my must-do list of things to see, do and eat (of course) once again!
Go to the Windjammer first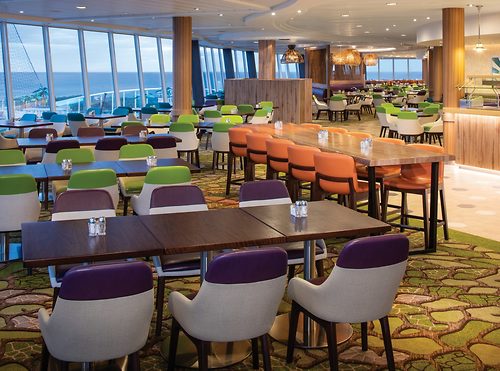 Eating at the Windjammer on embarkation day has always been a cruising tradition, as it marks the unofficial start to my vacation.
I have always felt there is something special about dining at the Windjammer on the first day, probably because it instills that feeling of, "my cruise is here!".
I would be remiss if I did not also talk about the fantastic food selection available, whether I opt for salads, burgers, Indian curry, cookies, pasta....or all of that on multiple trips. It never disappoints.
Hit the water slides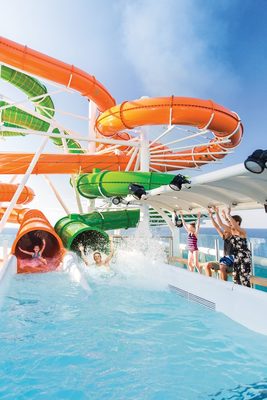 Ever since Royal Caribbean started adding water slides, they have been a big hit with guests, and I am one of those people.
My kids love the water slides too, so going down the water slides a couple of times is the kind of family time I enjoy about any Royal Caribbean cruise.
Of course, I also do not mind challenging my daughter to a race down the slides knowing full well the laws of physics and how weight works in my favor.  
Reading the Cruise Compass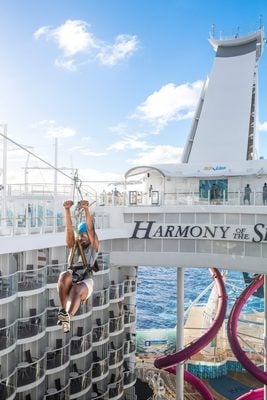 Royal Caribbean's Cruise Compass may seem like just a list of activities, offers and times of operations, but I like to think of it as my guide to all the fun waiting for me.
Each evening your stateroom attendant will leave the Cruise Compass on your bed (with perhaps a towel animal surprise too) for you to read and I love reading everything inside.
I love to look for the odd sounding events included along with traditional cruise activities, and perhaps pick out something the whole family can do together.
Glancing down the Cruise Compass is more than just staying informed of what the Activities staff has planned, it is an opportunity to discover something new or different to do onboard.
Do the escape room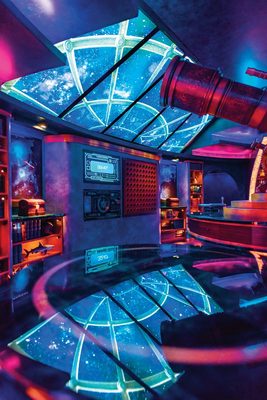 Royal Caribbean's intricate and challenging escape rooms have become a must-do activity.
Escape rooms challenge your brain and teamwork skills by attempting to solve the clues and escape before time on the clock runs out.
Whether you are already a fan of the escape room trend or just eager to try this challenge for the first time, I think you will enjoy the thrill of trying to beat the escape room on select Royal Caribbean ships.
Watch a sunset at sea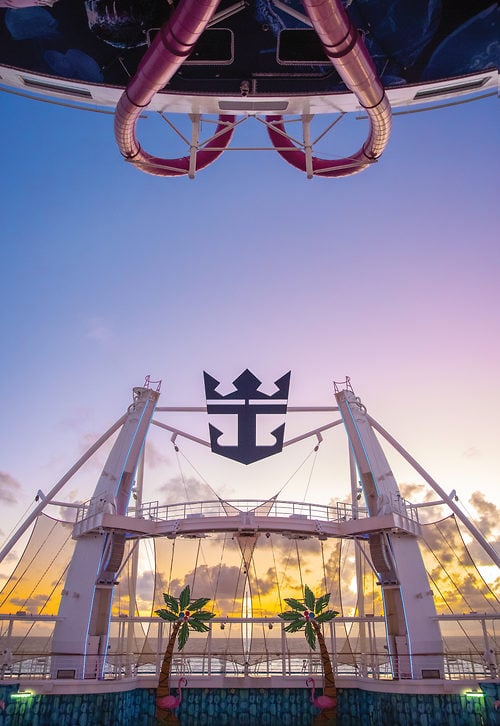 I have seen plenty of sunsets while on a cruise, but it never gets old, and is a must-do activity every time we sail.
When conditions are right, and the clouds give way to an unobstructed sunset, it is an incredible sight.
While activities like water slides, zip lines, or ice skating garner a lot of attention when it comes to marketing a cruise, sometimes the simple pleasures are what endears us all to cruising time and time again.
Enjoy live music by the pool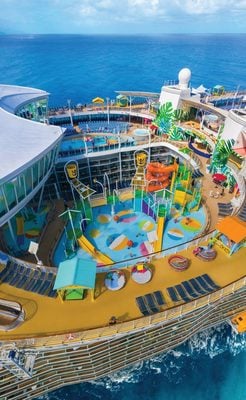 Imagine this: the sun is shinning, with a cloud or two passing by as the warm Caribbean breeze brushes past your cheek.  You have a colorful cocktail in your hand, as the band is playing "Red Red Wine" close your eyes.  That epitomizes the perfect moment on a Royal Caribbean cruise for me.
The live music on a Royal Caribbean cruise is among the best hidden secrets.  Royal Caribbean's dedication to live music has become something I always look forward to and enjoying the live band at the pool is just the icing on an incredible cake.
Spend every minute I can at Perfect Day at CocoCay
Royal Caribbean's private island in The Bahamas has raised the bar for what any cruise line private island is about, and it is probably one place I miss the most that is not onboard a Royal Caribbean ship.
From the Oasis Lagoon, to the water slides in Thrill Waterpark, to the Coco Beach Club, to the cabanas at Chill Island, there is so much to do and it is what I imagine when I think of paradise.
While not all sailings visit Perfect Day at CocoCay, I will make a point to find a sailing that visits here sooner than later.
Sing along to the music in the Pub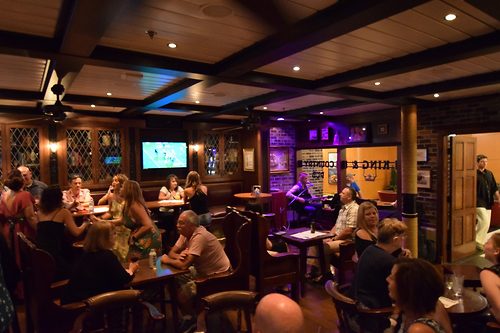 Whether we are talking about "Country Roads", "Friends In Low Places", or "Sweet Child 'o Mine", there are plenty of great songs to sing along to in Royal Caribbean's pub.
My go-to nighttime activity is to grab a chair, order a drink and enjoy music played by acoustic guitar as I enjoy the company of my friends onboard.
Pubs are available on most ships (Radiance Class and larger), and I love the type of music played.  The tunes in the pub will range from oldies, to '90s, and to decades inbetween. Basically, these are songs you likely know all the words to and likely have heard in many bars before.
Your favorites
What are you looking forward to the most once Royal Caribbean starts cruising again?  Let us know in the comments below!