In:
Royal Caribbean has trademarked a lot of interesting names over the last couple of years, and perhaps these could be a hint at future projects they have planned.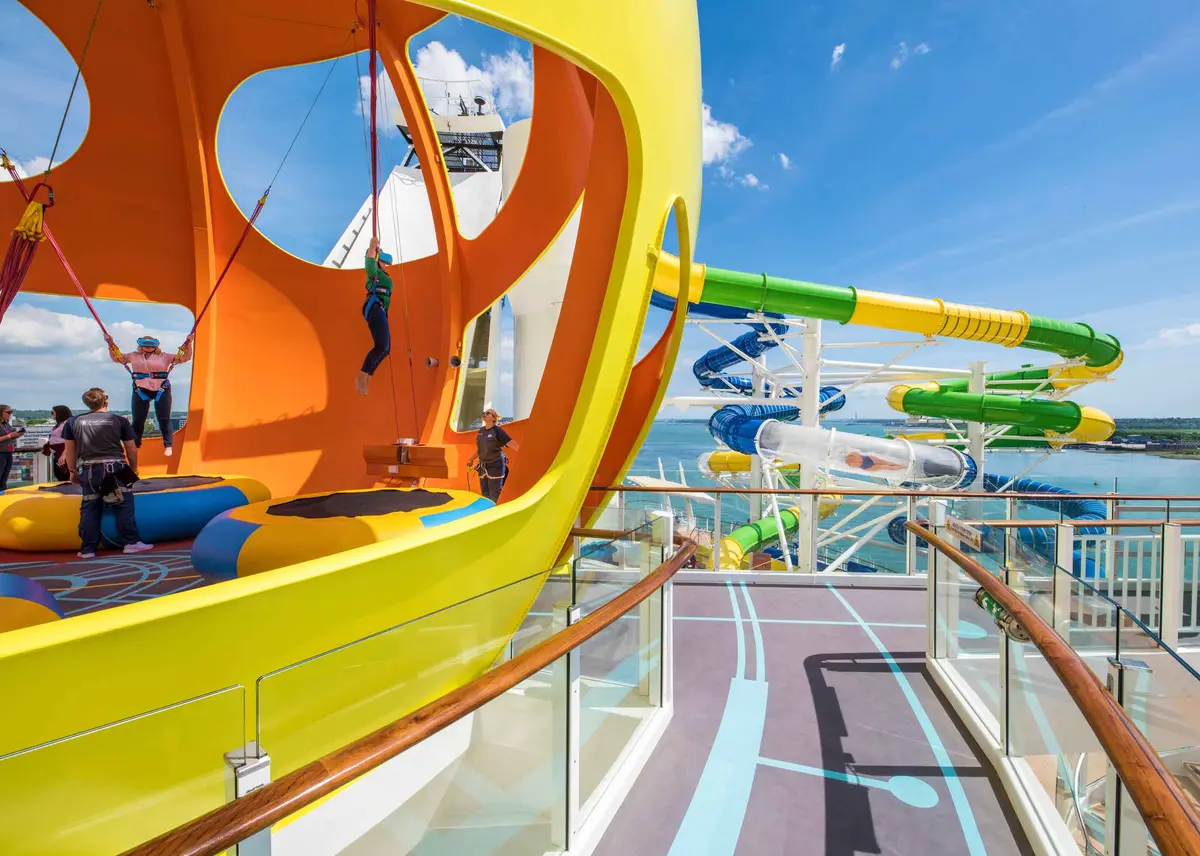 In the cruise industry, Royal Caribbean has secured a spot for itself as a market innovator.  They have consistently used technology and lessons learned from previous innovations to create new onboard experiences that capture the attention of the cruising public.
It began with adding a rock climbing wall to cruise ships, but has since graduated to AquaTheaters, North Star, Bionic Bar, Ultimate Abyss, and much more.
Royal Caribbean is on the verge of launching a brand new class of cruise ship with Icon of the Seas, and there's still another Oasis Class ship to go.  While we wont know what Royal Caribbean has up their sleeve until they announce something, perhaps trademark filings will give us a clue of what to expect.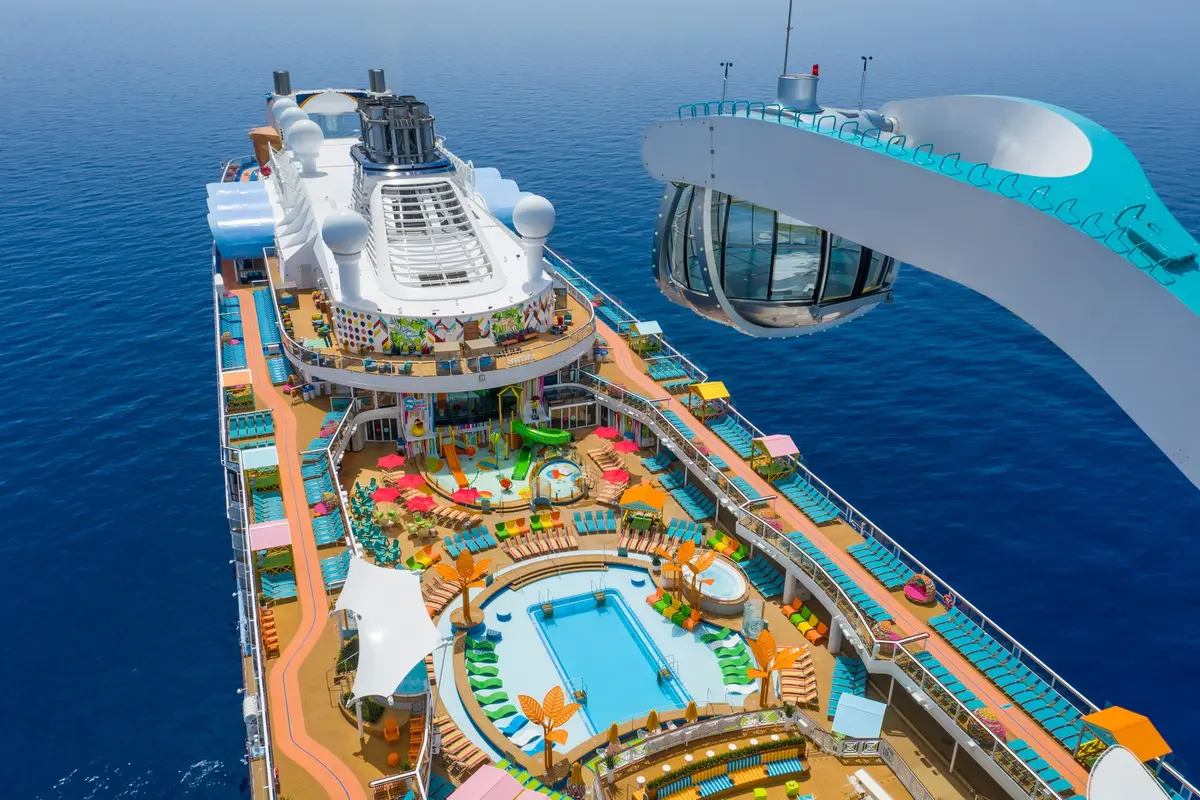 I went through the last two years of trademark applications to see which names stand out as sounding like they could be really cool.
It's important to note that just because Royal Caribbean trademarks a name, doesn't mean it will be used for anything. Moreover, I know nothing more than anyone else outside of Royal Caribbean, so these names could all end up being something completely different or not relevant at all.
So in the interest of purely day dreaming, here's my picks for names Royal Caribbean trademarked that just sound enticing.
Cruiseverse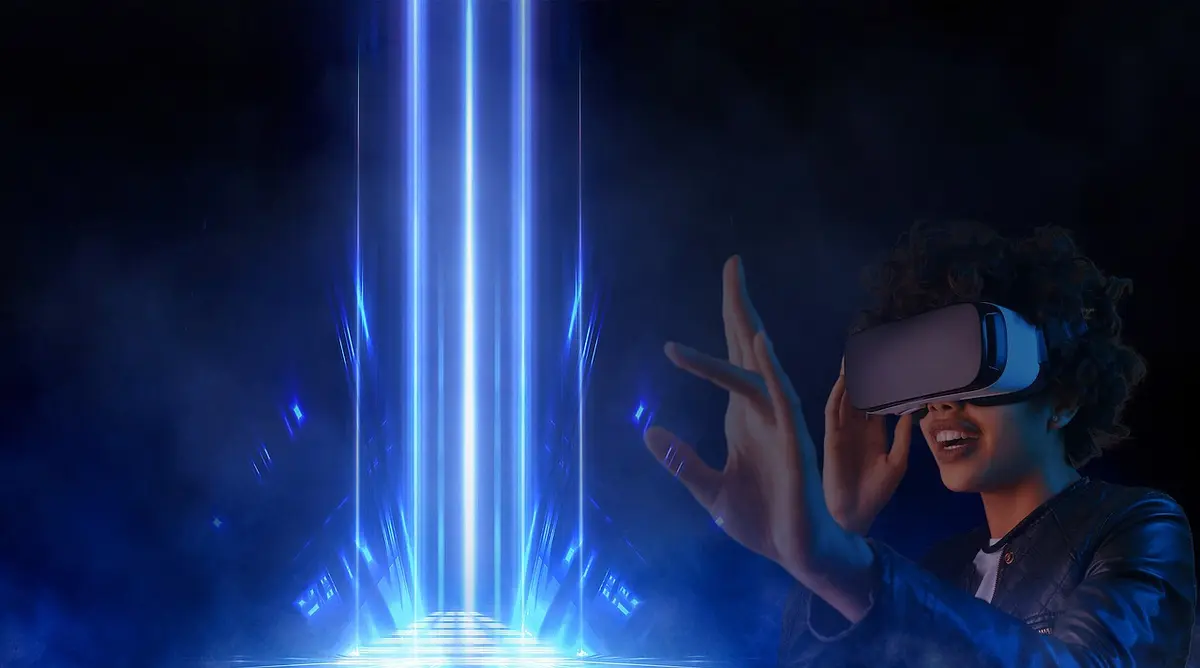 Earlier this year, Royal Caribbean trademarked "cruiseverse" and while I don't think this will be a ship-based experience, it sounds very different.
Usually trademark applications are quite vague, but this one had more details about what the cruise line intends to do with it.
It's meant for "virtual cruise ship services" and is described as featuring, "operating a virtual cruise ship ship vessel featuring virtual cafes, restaurants, bars, entertainment venues, and virtual excursions."
Whether or not this is meant for an online world, or something totally different, you have to admit this is more than just a new water slide.
AquaDome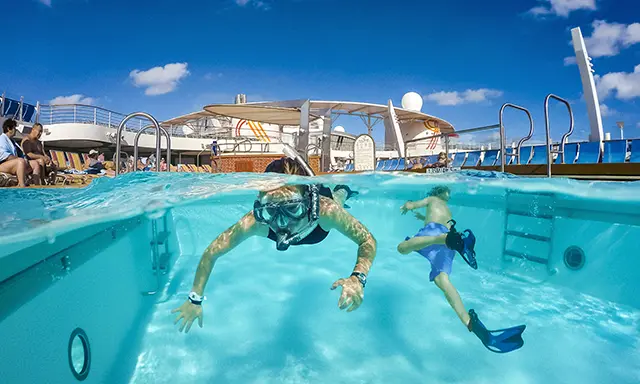 In early 2021, Royal Caribbean trademarked "AquaDome" under the generic category of "Cruise ship services Restaurant and bar services"
Breaking apart the name, we have "aqua" and "dome", which seems to infer something involving water and a rounded structure.
Royal Caribbean likes to use the word "aqua" in the name of a few of its existing onboard features:
Aquanauts (Adventure Ocean room for younger kids)
AquaTheater (ampitheater on Oasis Class ships)
aqua coaster (type of water slide on Navigator of the Seas)
Aqua Class (name of suite amenities on Celebrity Cruises)
Pressure Drop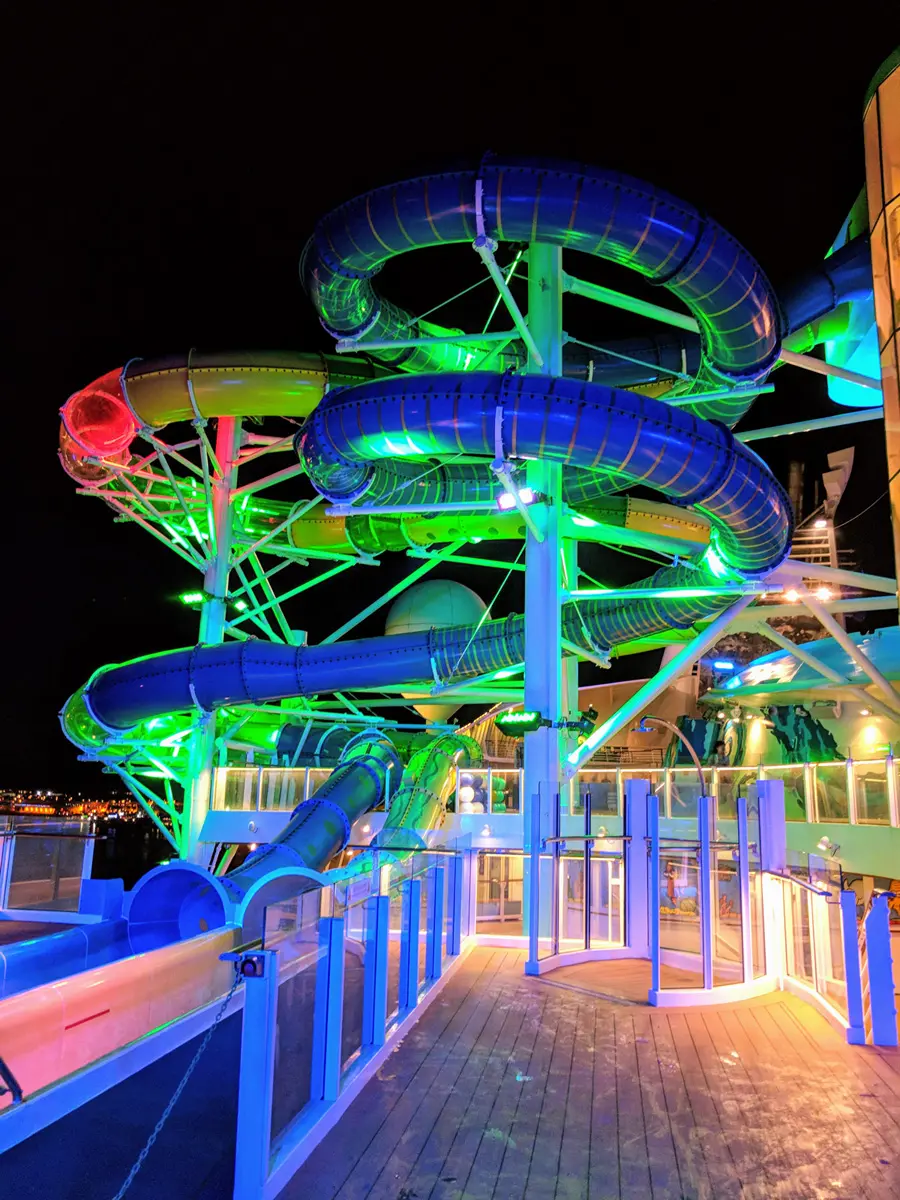 Royal Caribbean trademarked the name of what sound like brand new water slides in December 2021.
The new trademarks included:
Category 6
Hurricane Hunter
Storm Surge
Pressure Drop
Storm Chasers
Pressure Drop seems the most exciting of the bunch, and it could point to new water slides for its cruise ships or on its private islands.
Playaway Park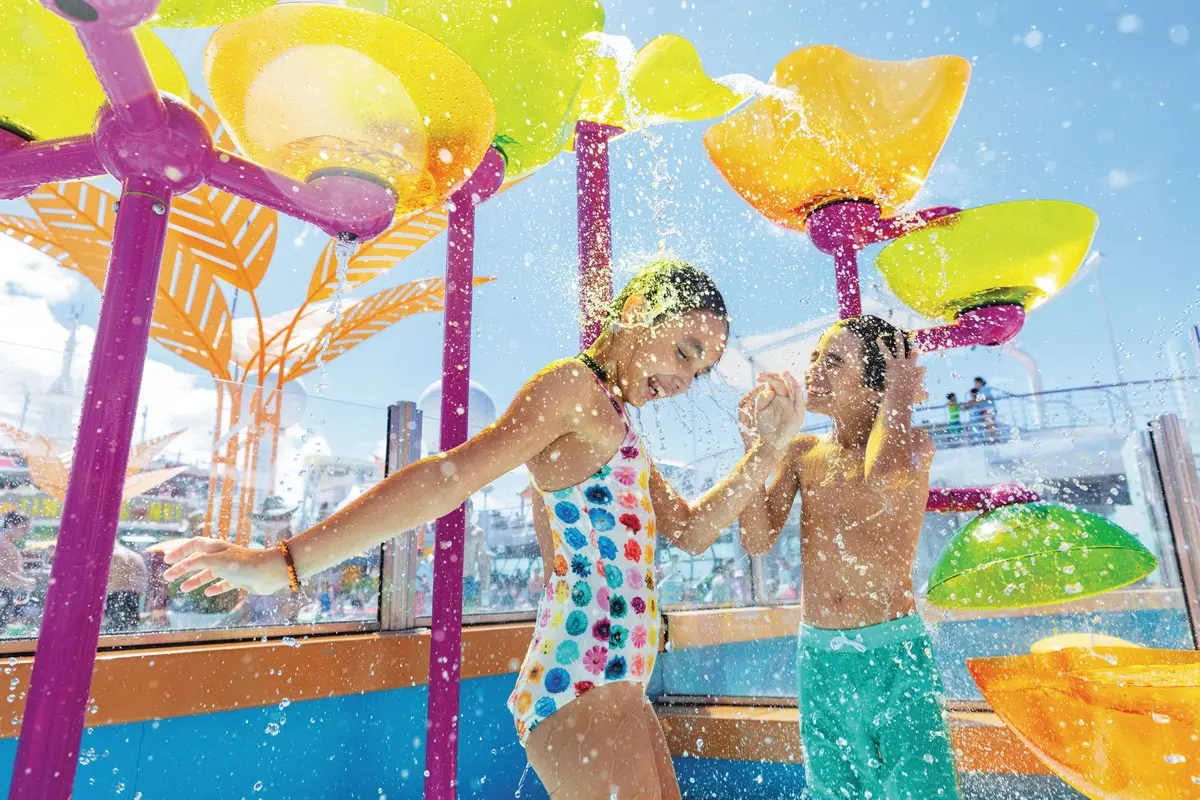 When I read the trademark for "Playaway Park", I immediately thought of Splashaway Bay since the names sound similar.
Splashaway Bay is an aqua park for kids on many cruise ships. Playaway Park sounds like it could be the name of a dry playground for kids. 
Absolute Zero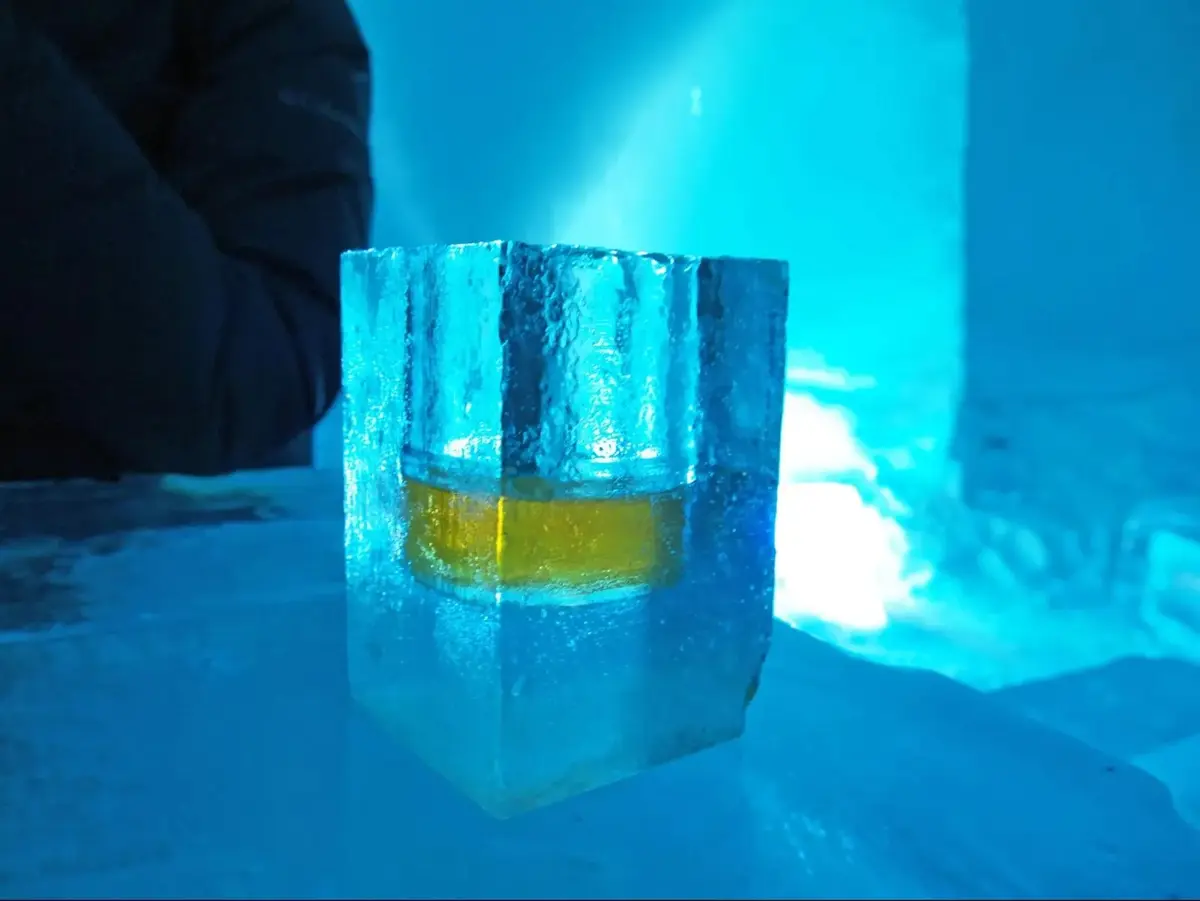 Could "Absolute Zero" be the name of a new ice bar?
Ice bars are a fad on land and on some other cruise lines, where the bar is cooled to such a low temperature the bar is made of ice and guests usually have to wear jackets to enter.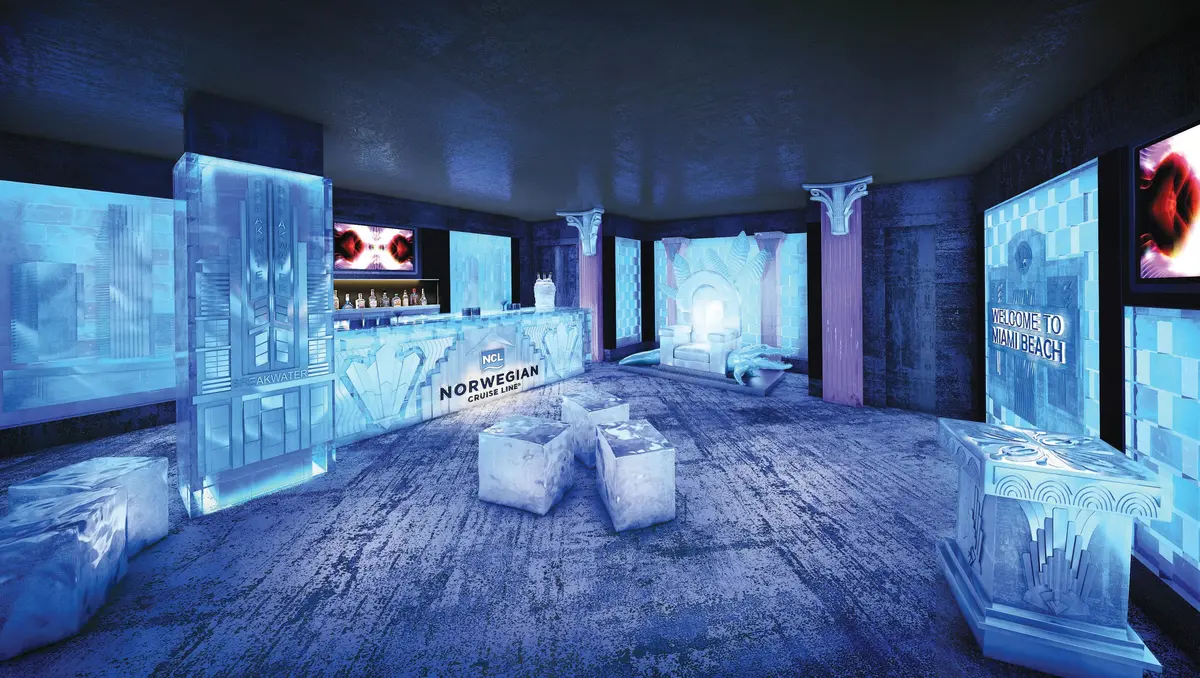 Norwegian Cruise Line has an ice bar on the Norwegian Epic, Norwegian Getaway and Norwegian Escape.
Perhaps Royal Caribbean is considering its own version of a chilly drink venue.
Thrillamanjaro
In the grand scheme of trademarked names, I think this is my favorite sounding name.
Given that it's a play on words from Mount Kilimanjaro in Tanzania, I have to think it's some kind of tall activity.