In:
I recently went on my first solo cruise during a 7-night Eastern Caribbean sailing on the Symphony of the Seas, and it was nothing like I expected it to be.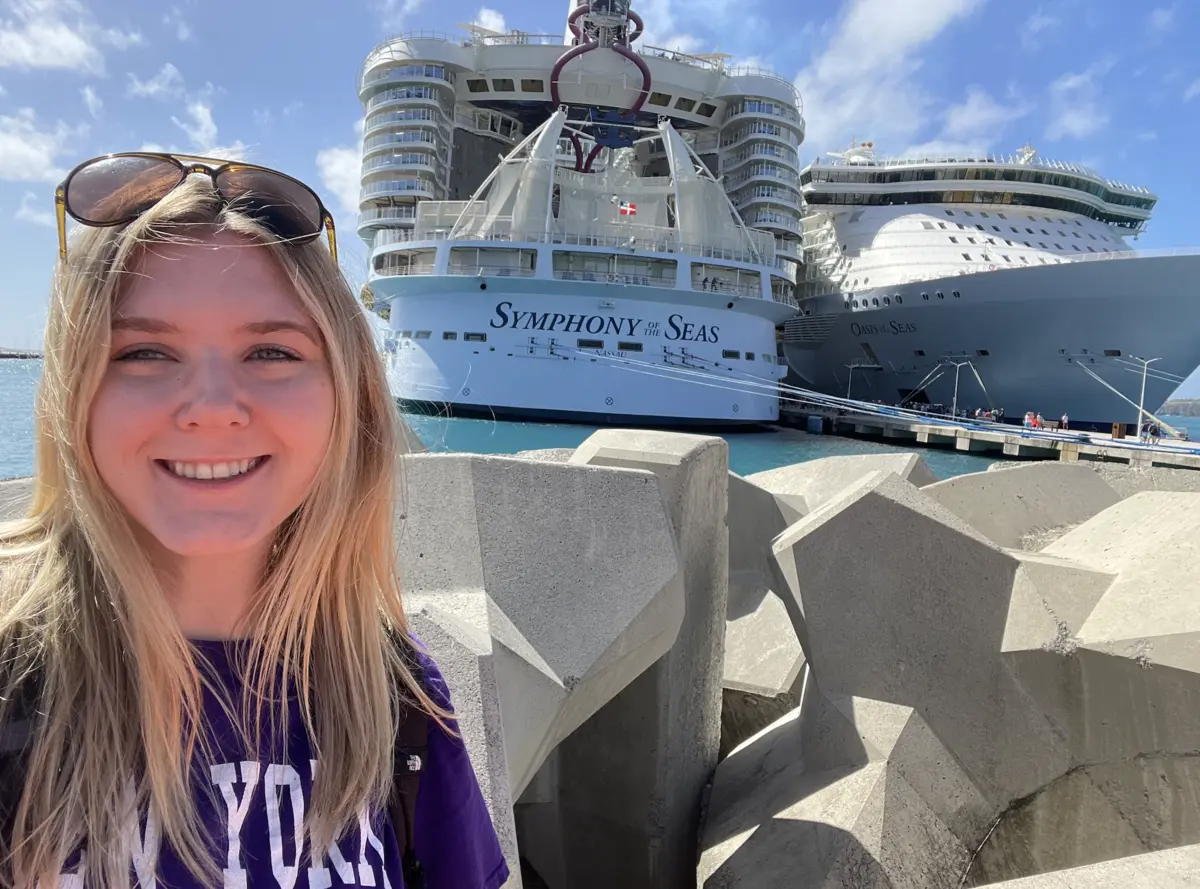 When you embark a cruise ship, you'll see families in matching t-shirts, eager to kickstart their vacation and spend time together.
Parents will drag their children to Adventure Ocean to get them properly registered before setting sail, while the teens might be nose first into their phones trying to soak in the last bit of cell service.
For older groups of adults, you might find them hopping from bar to bar to figure out which bartender is their favorite as early on as possible.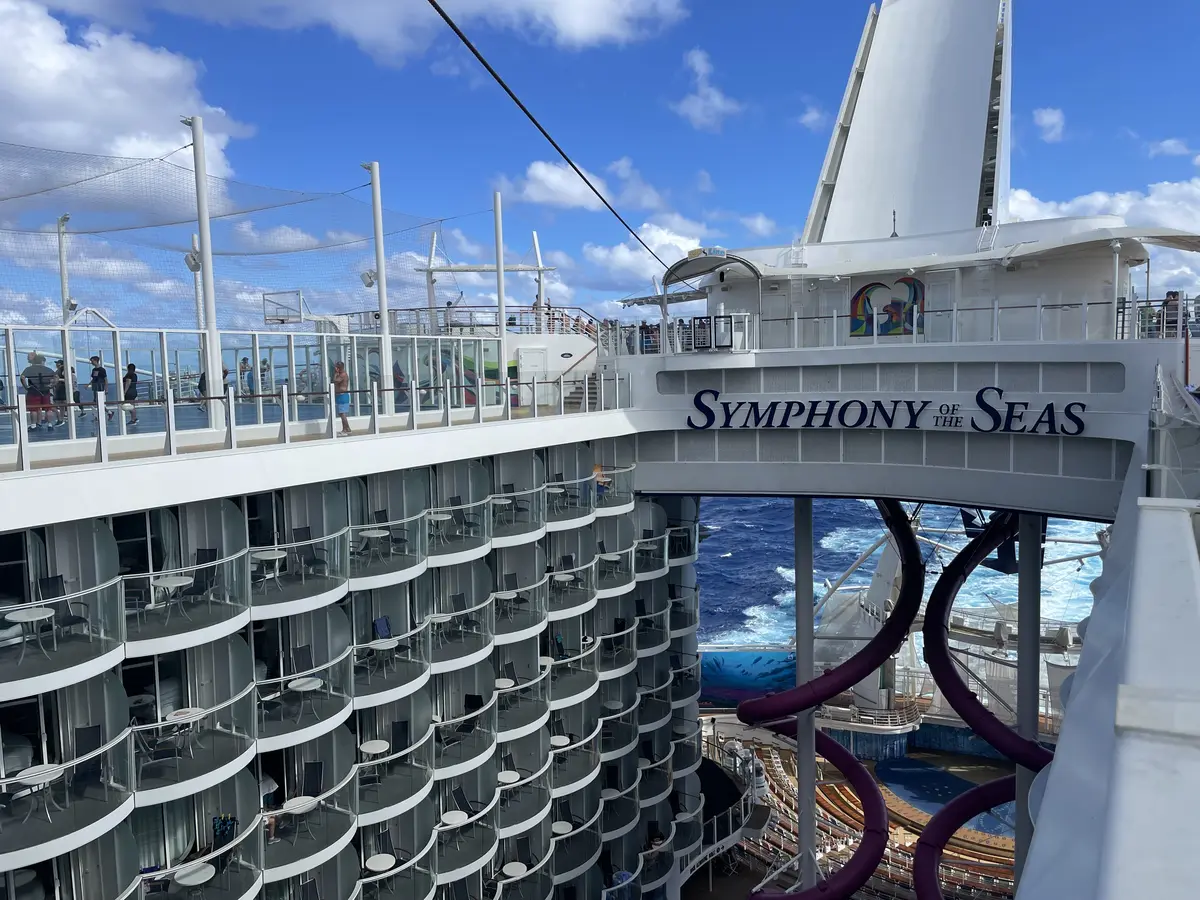 Cruises are a great vacation for small and large families alike because there's something for everyone.
Before my first solo cruise, the extent of my independent travel was limited to airports and planes. I was nervous, excited, and everything in between!
Here are five things that surprised me about going on my first solo cruise.
I enjoyed having a stateroom to myself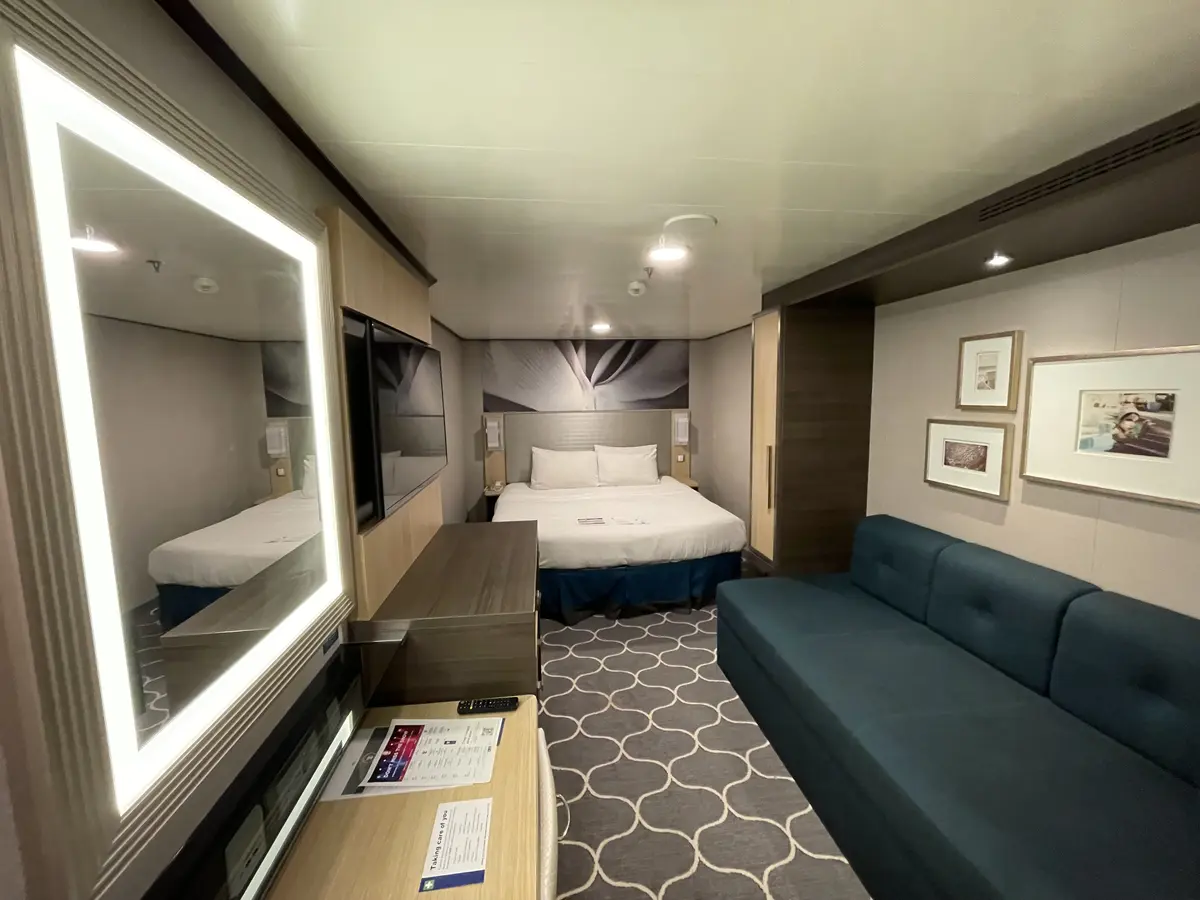 Initially, I was nervous to be in an interior cabin alone for one week. Prior to this sailing, I had only ever stayed in balcony cabins, and even then I often slept in and nearly missed breakfast.
However, I found coming back to my own stateroom each evening after being around masses of people to be relaxing.
I never had to ask anyone if they wanted to shower first or share closet space; there was no bumping into or bickering with family members while trying to rush to get ready for dinner.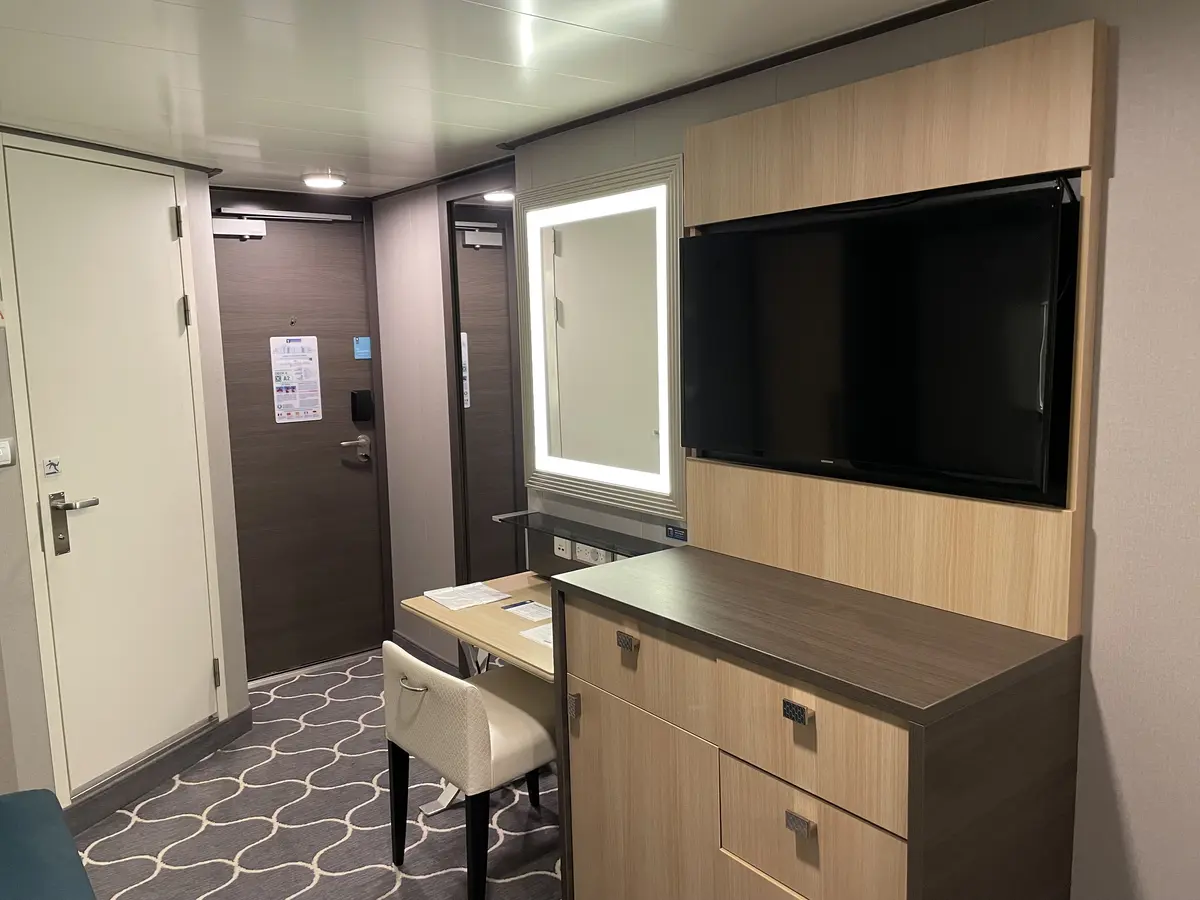 Having an interior cabin to myself made it feel larger, too. I was able to keep everything pretty neat throughout the week, so it never felt cluttered. While I would've enjoyed a balcony, I think it would have almost felt like too much space for one person.
Plus, it forced me to get out and mingle on the top deck, rather than stay secluded on my own private terrace.
I will say that I did keep the television channel with the cruise map on all week, and I think having constant music playing in the background helped the room feel more cozy and less lonely!
I prefer exploring ports on my own, rather than going on cruise line sponsored shore excursions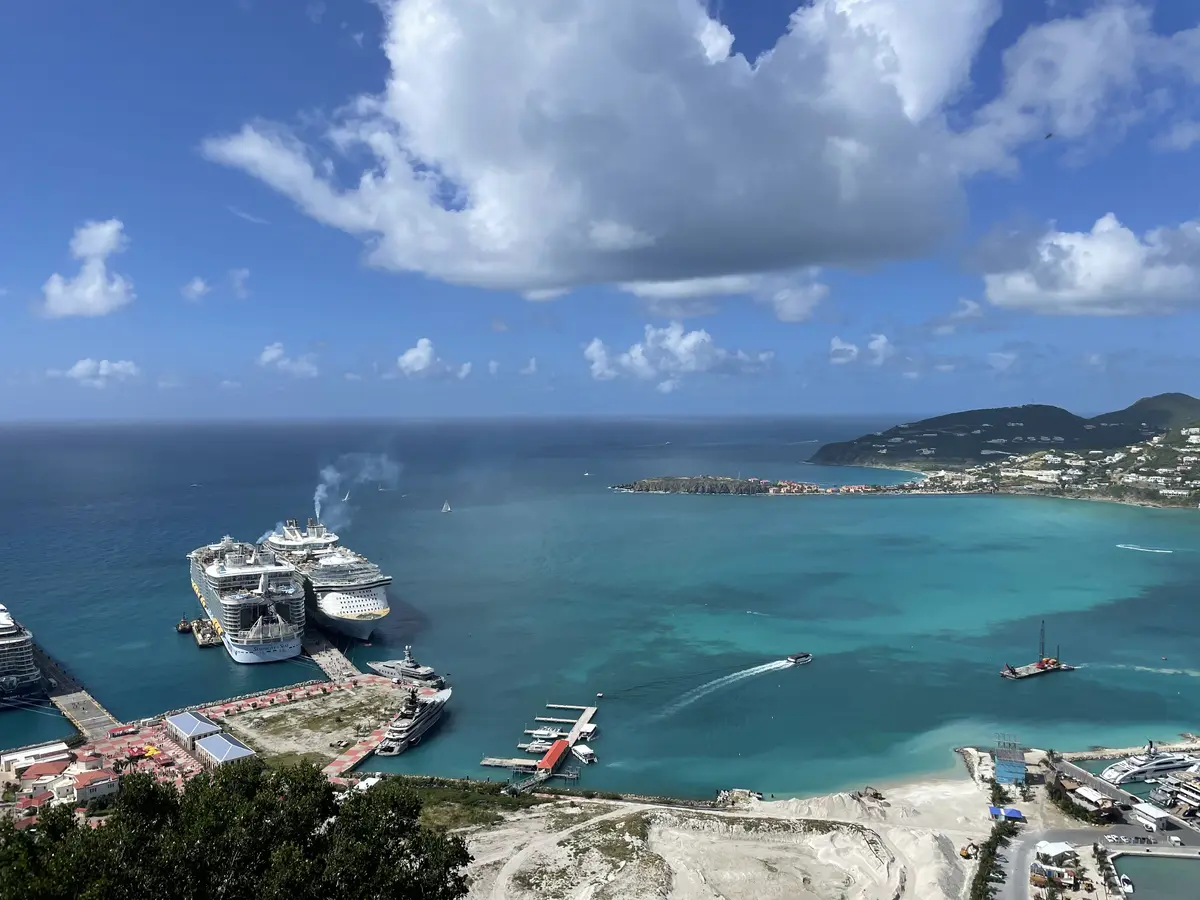 This one truly surprised me, as I made it a plan to only go off with the cruise line due to safety concerns. I don't have an international cellular plan, so I didn't want to be wandering in a relatively unfamiliar place without the ability to contact anyone.
I bought a ticket through Royal Caribbean for the Pelican Peak Zip Line in St. Maarten. I had been zip lining in Jamaica before, and all parties were laughing and cheering on each other by the end of the excursion. I had similar hopes and expectations for this tour. 
My group consisted of one family of four, one couple, a brother and sister duo, and another solo guest. Everyone kept to themselves during the ride to Pelican Peak, and the guide was speaking so much that there weren't any opportunities for participants to mingle.
At the end of the 1,500 foot zip line, all parties dispersed. I thought people would talk about their experiences while waiting for the shuttle back to the cruse terminal, but I found that I was the only person who waited. And after about thirty minutes of waiting, I opted to walk the fifteen minutes back on my own. 
While docked in St. Thomas, I went off on my own to explore Water Island, a quiet and secluded island off the coast that's the smallest of the four U.S. Virgin Islands.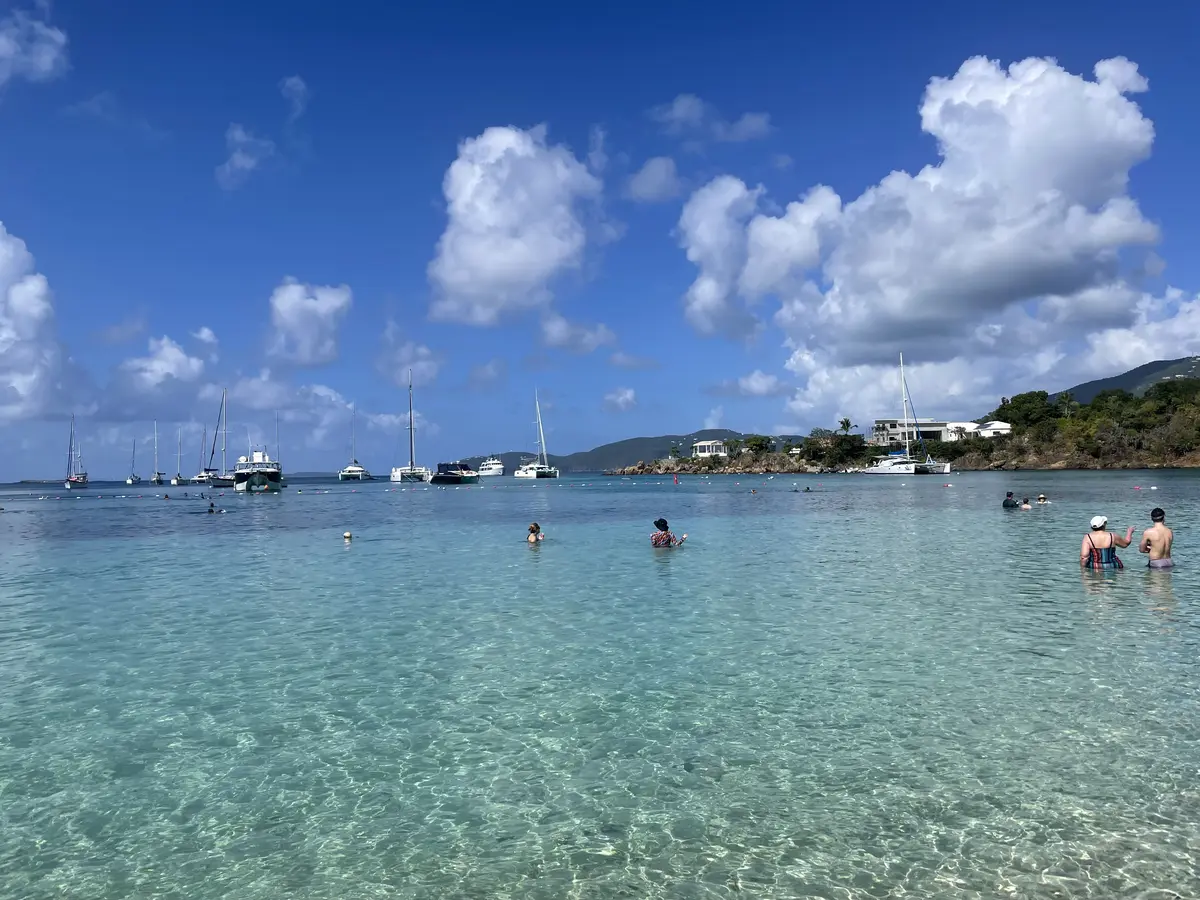 The plan I thought I had went to shambles pretty quickly, but I enjoyed my day talking with locals and other visitors. It made for a more unique experience, and I know that if I ever return, it won't be quite the same!
It was easy to strike up conversations with other guests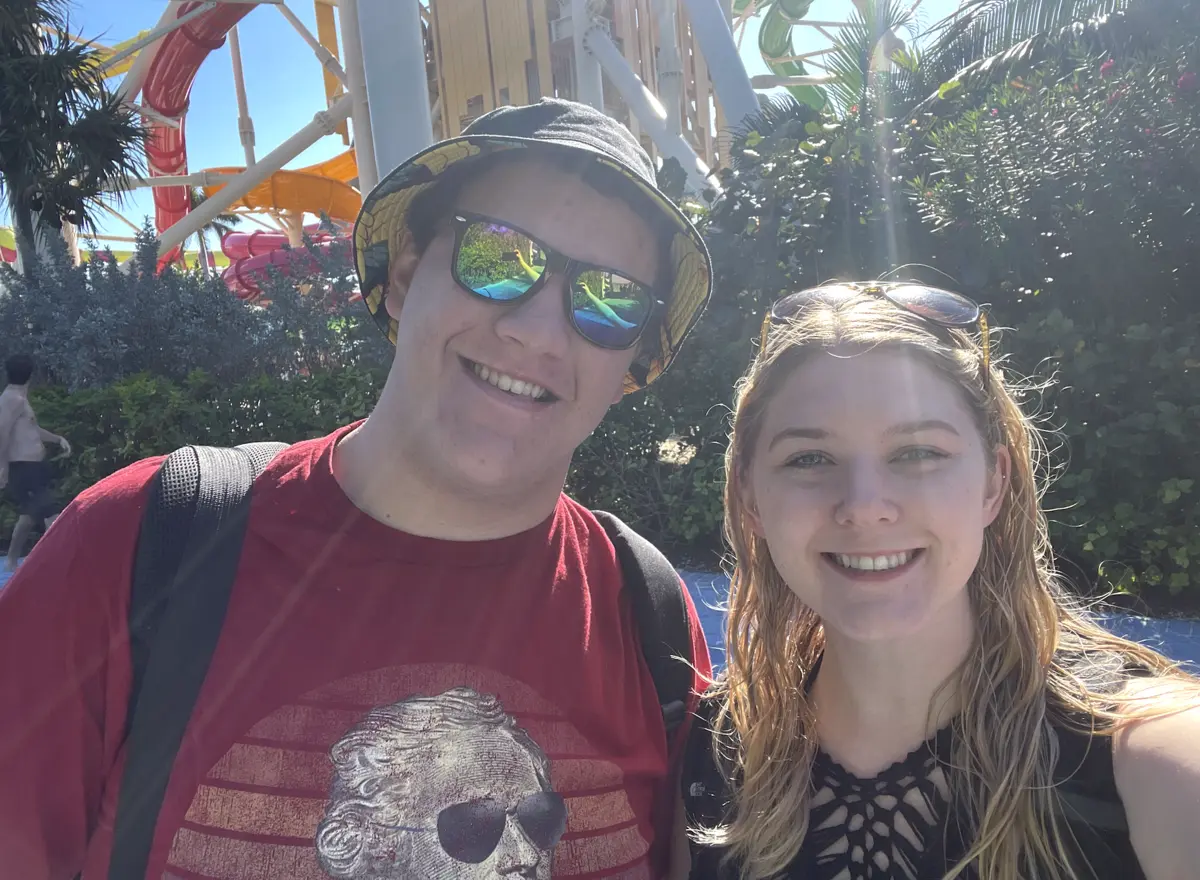 On my first afternoon onboard, I grabbed a strawberry blonde to take back to my stateroom to work on an article about the first look at Royal Caribbean's new main dining room menus.
In the elevator on the way there, I was asked about the drink by another couple, and we had a full-blown conversation about our favorite cruise drinks before I got off.
That same evening, I went to the first Hyperlink event of the cruise (the Hyperlink program is for guests between the ages of 18 and 25 and aims to bridge cruise ship activities following the teen club to more common adult offerings).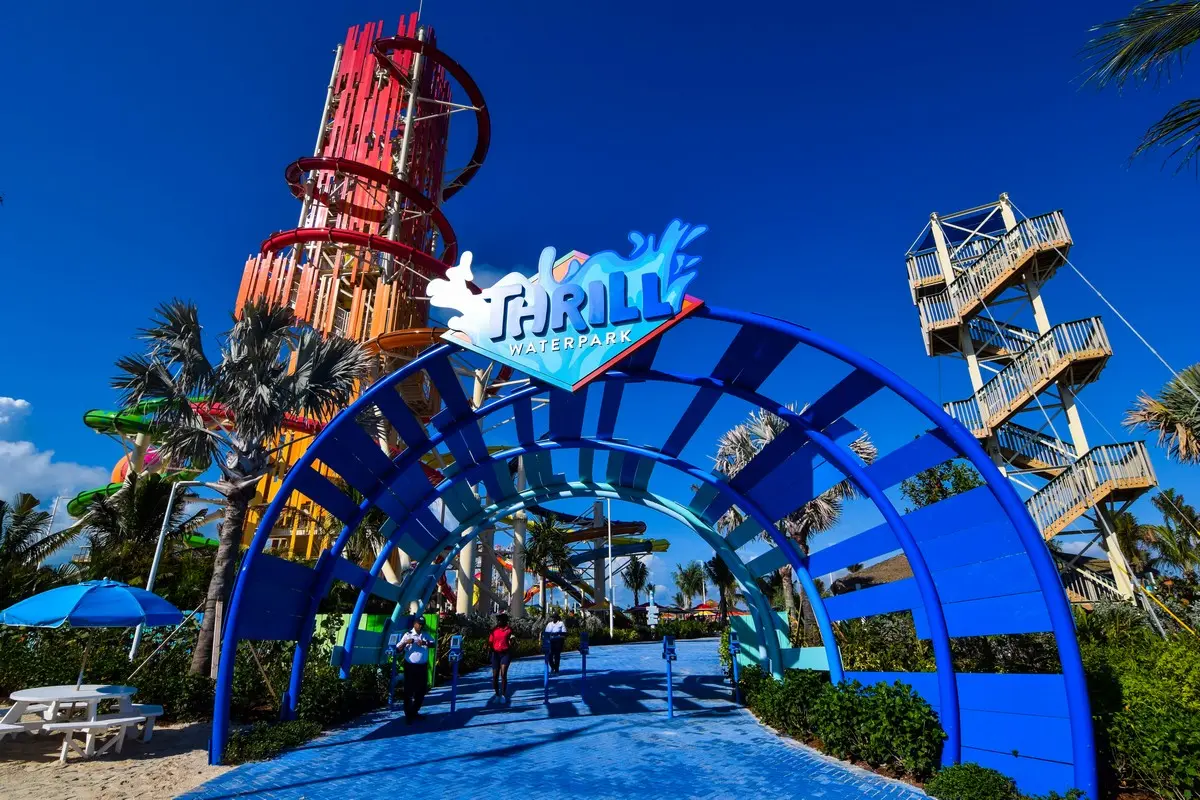 While I was there, I found everyone to be more social and welcoming than I anticipated, and I met two individuals whose family "adopted" me for the week, allowing me to join them at dinner and other activities, including Perfect Day at CocoCay's Thrill Waterpark.
It was so great to have a buddy that was willing to tag along to the Hyperlink events with me throughout the rest of the week, especially since a few of them were after 11:00pm. 
Seeing how willing people were to jump into conversations at the Hyperlink event made conversing with others a breeze, like when I met a nice couple in Water Island who offered to give me a ride on their golf cart, and I didn't feel as lonely as I thought I would the rest of the trip.
Dining alone in the Main Dining Room can be a little awkward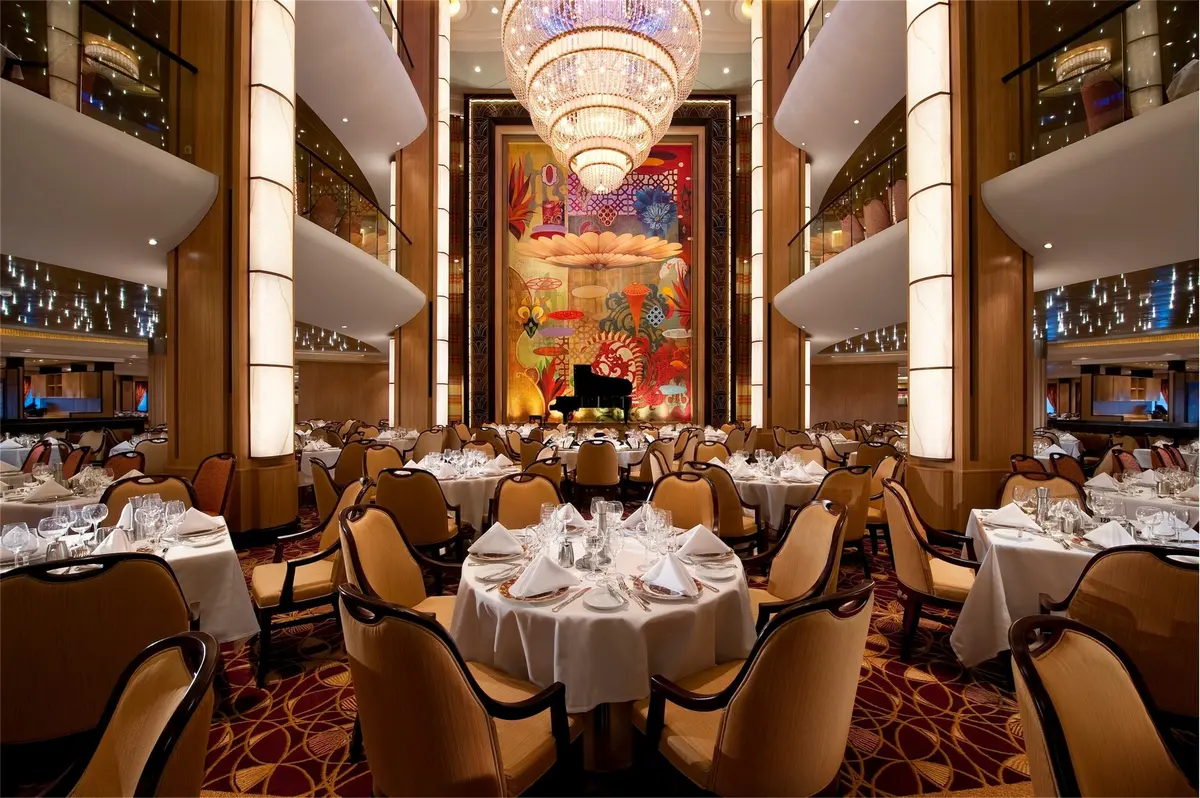 When I first moved to New York City, I had immense anxiety about eating alone. Now, I do it at least once per week, albeit in a more fast casual way. Regardless, I had reason to believe that I would have similar experiences solo dining onboard a cruise ship.
In reality, I found it to be much more uncomfortable than I expected, and I felt the loneliest on this trip when I did eat alone.
On the first night, I was tucked into a dark corner seated at a table for two on deck three, and my wait staff was confused at the concept of me sailing alone. I was checked up on at least three or four times asking if anyone was going to be joining me.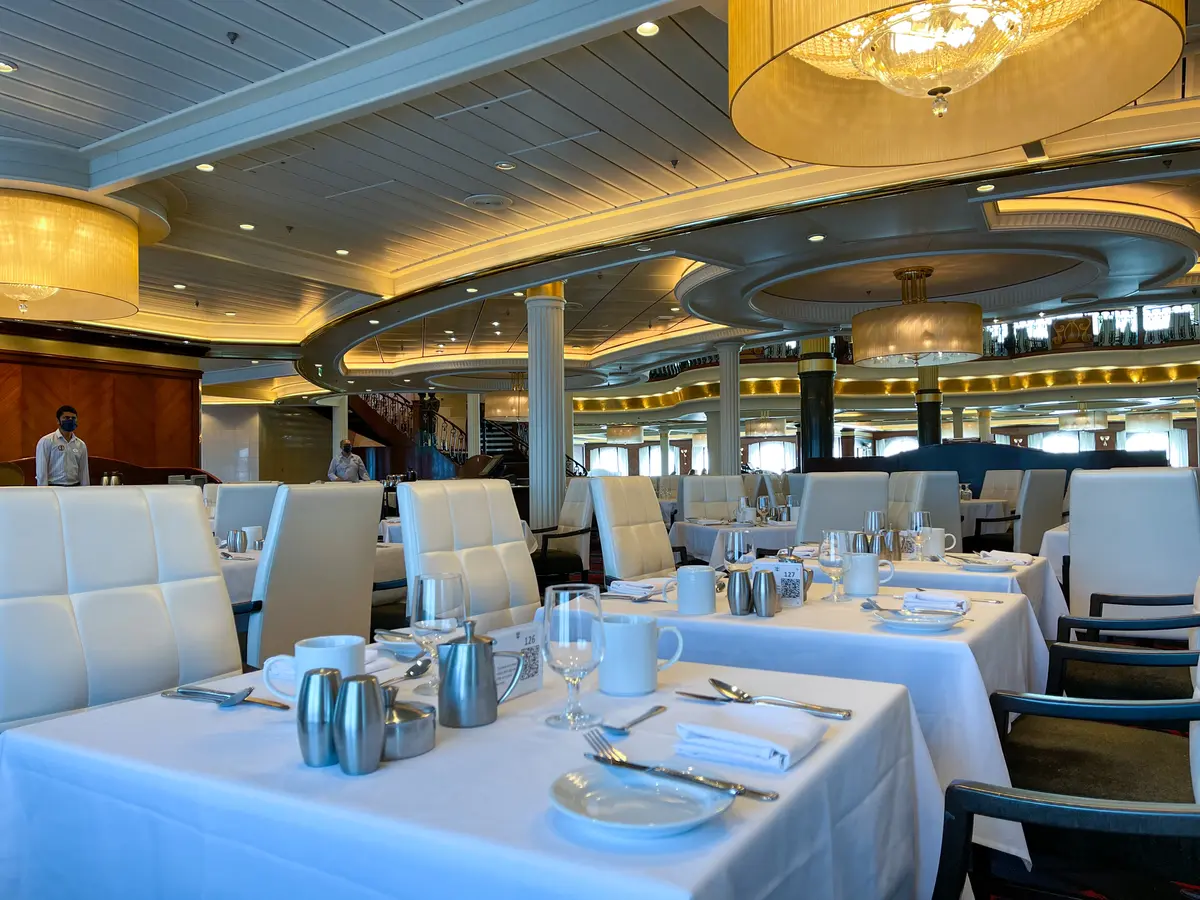 Even if I saw other guests hanging out alone during the day, dinner brought travel parties back together.
I'm grateful for the family who let me dine with them each night, as it made my solo cruising experience much more enjoyable!
I'm looking forward to my next solo cruise where I can skip the Main Dining Room, eat in the Windjammer, or dine with others at Izumi's Teppanyaki!
I didn't have to prioritize what I wanted to see and do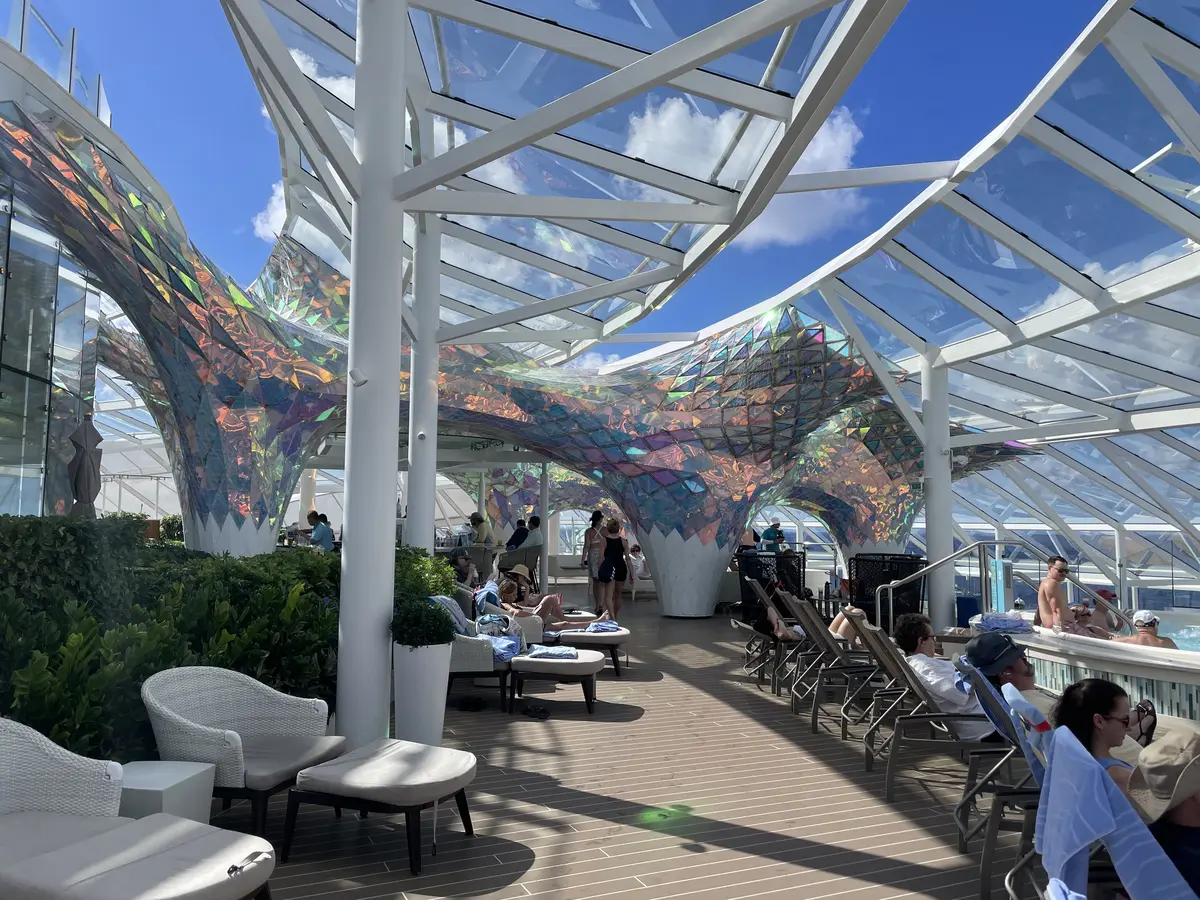 Since my first solo cruise was also my first work trip, I had to manage experiencing what the ship had to offer, as well as getting all of my assignments done.
That being said, balancing work with cruising felt like a family trip, minus the family.
On those kinds of trips, there's rarely enough time for everyone to get to do everything that they want to do, so there have to be some compromises made.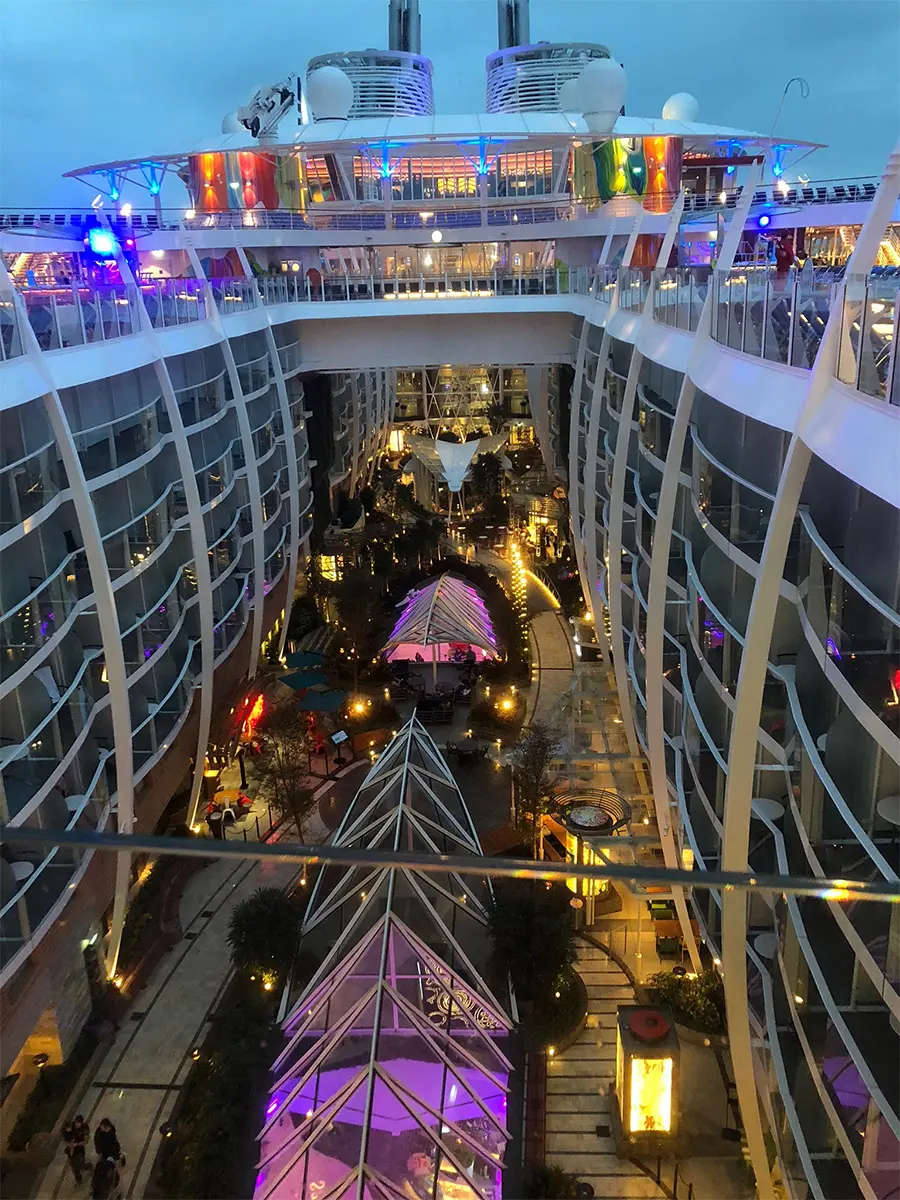 The same concept applied to my solo trip, but I got to pick exactly what I wanted to do in my free time, whether that was lounging in the Solarium during the day or watching a show at night.
I didn't get to zip line, try out the FlowRider, or ride down the Ultimate Abyss, but those are all activities I have done in the past; I was more focused on using my leisure time to relax and enjoy some entertainment!
Overall thoughts on solo cruising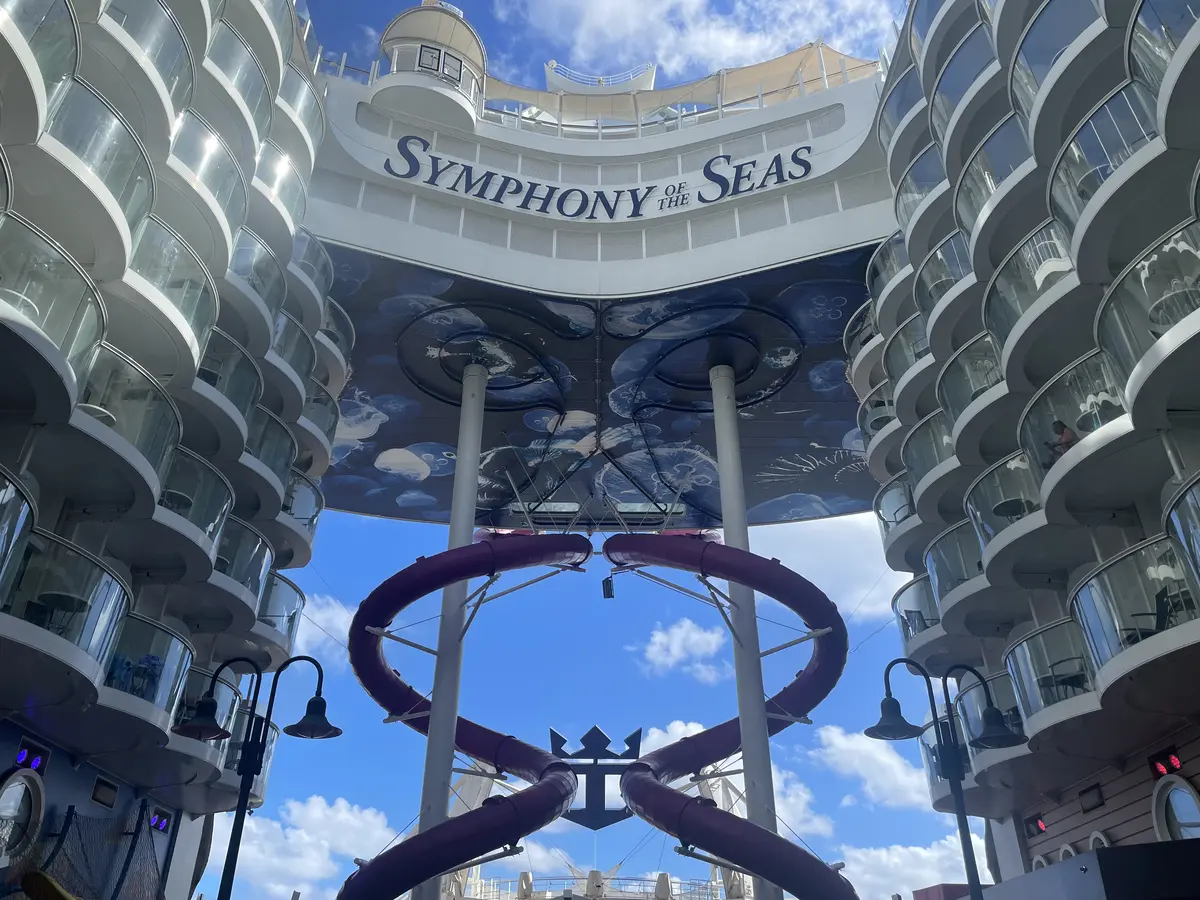 While I enjoyed my trip and am thankful for the new friendships I made, cruising is a whole lot more fun when you're sharing the experience when your loved ones! I often felt myself reminiscing on trips I've taken with my dad and sister and wishing that they were with me. 
In the future, I won't immediately cross a solo cruise off the list, especially now that I know what to expect. To me, a solo cruise equates more with work than for leisure!