In:
With Royal Caribbean (and all cruise lines) not offering sailings currently, cruisers have been looking for some fun escapades to help pass the time and the latest trend is cruise bingo cards.
We have seen virtual cruises, coloring sheets, and now we have a home version of bingo to play.
Part of the appeal of social media is sharing with others your experiences, and we have seen a few bingo cards pop up around Facebook, where you can check off your cruise "achievements".
Royal Caribbean Senior Vice President of Sales and Trade Support & Service Vicki Freed shared one such card on her Facebook page that focused on how many ports you have visited.
Our friends (and sponsor) MEI Travel came up with their own cruise bingo card, which includes a few references to this site!
The Facebook group NYC Rocks came up with Travel Bingo: Royal Caribbean edition.
We spotted this Perfect Day at CocoCay bingo card on Facebook.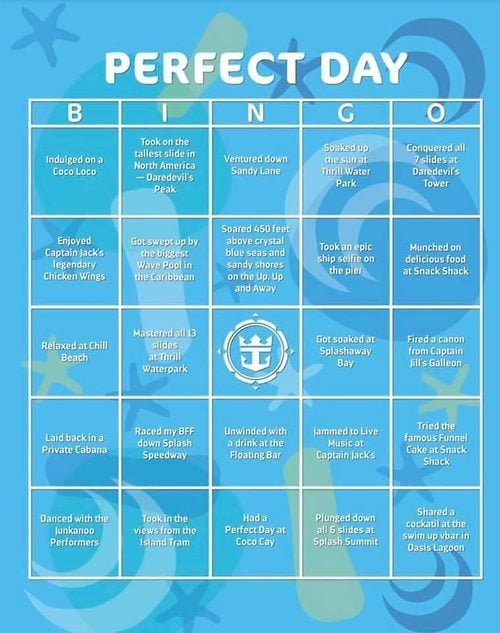 These are fun diversions that help us all take a mental escape from this world of no cruises.