In:
Believe it or not, I am headed back on a Royal Caribbean cruise ship for the first time since February 2020.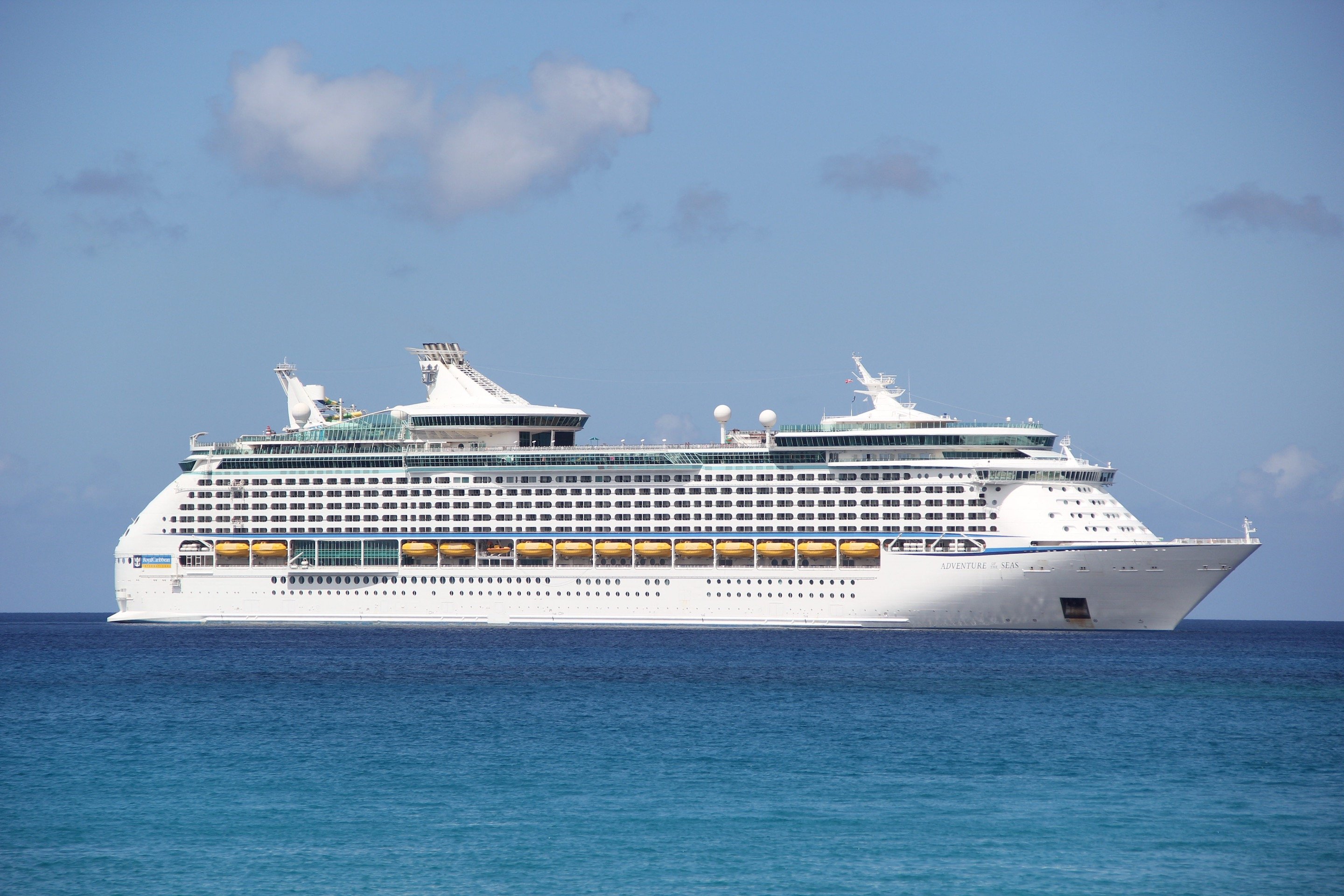 I will board Royal Caribbean's Adventure of the Seas for the first North American sailing by Royal Caribbean International when we depart Nassau, Bahamas on June 12.
Going on a cruise ship again for the return to service in the western hemisphere for Royal Caribbean is a reunion of memories, friends, and fun.
Royal Caribbean announced in March that Adventure of the Seas would sail from The Bahamas, and since then has been something the entire cruise industry has been watching.
Why we chose this cruise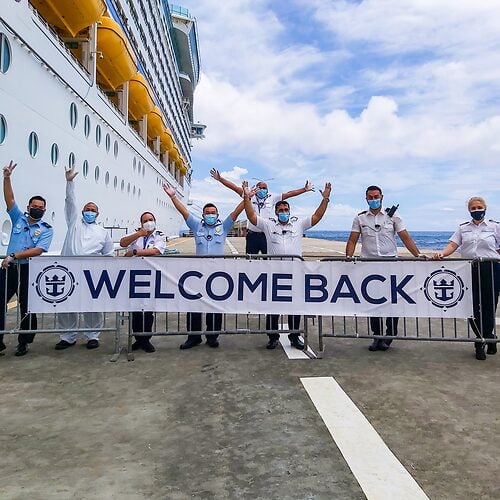 Photo by Theoni P.
Simply put, I booked the first sailing of Adventure of the Seas because I wanted to be there for the first opportunity to cruise again.
Sure, I booked this cruise for the journalistic element of covering what is happening with Royal Caribbean, and certainly a return to service is significant. But I also booked this sailing for deeply personal reasons.
I love going on cruises, and going without cruises for well over a year meant something big was missing from my life.  So when I heard there was going to be a cruise to go on this summer, I told my travel agent to book it before I could even talk it over with my wife or kids.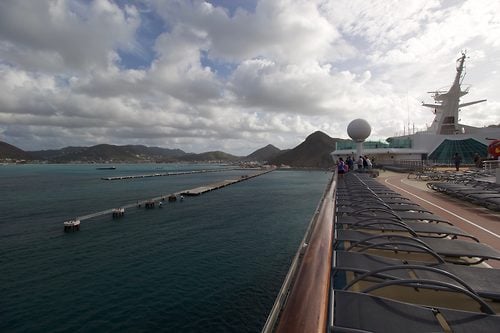 Exemplifying how excited I am to get back onboard, I have actually booked a back-to-back sailing. This means we will be onboard for the first and second cruises Adventure of the Seas will offer.
My plans onboard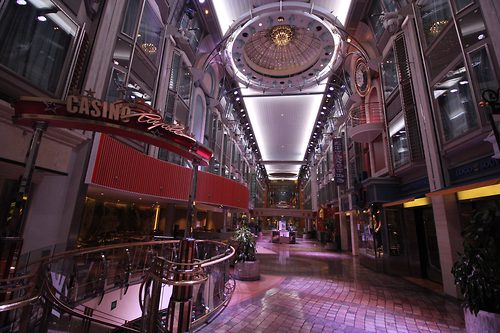 Like almost everyone reading this post, I am very curious to see what it is like being back on a cruise.
The global health crisis has changed so much, so what will it be like to go on a cruise ship in a world still dealing with Covid-19?
When I booked the cruise, I thought for certain we would all be wearing masks all around the ship, have limited capacity in many venues, be limited to cruise line shore excursions, and a variety of other stringent protocols mandated by the cruise line.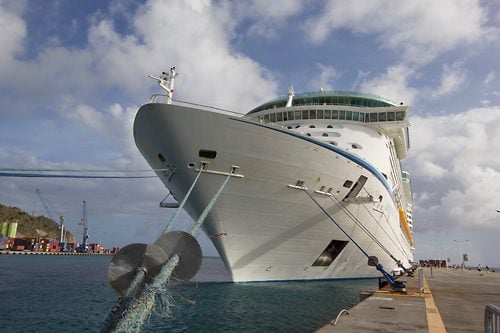 As it turns out, things will be much closer to a normal cruise pre-shutdown than I could have ever imagined.
Royal Caribbean announced last week the protocols onboard, and as a fully vaccinated guest, there are very few changes that I am aware of currently.  On this cruise, all adults over the age or 16 must be fully vaccinated to sail.
I am traveling with my two daughters, who are 10 and 6 years old.  Neither of them are vaccinated, but will be able to sail with primarily the requirement of wearing a face mask when going between venues, and perhaps in other areas.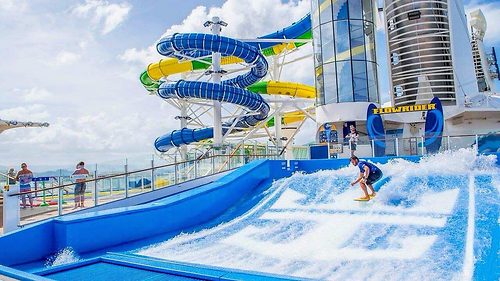 This will provide sufficient time to truly get a sense of what a cruise is like these days, but also satisfy that craving so many cruise fans have been denied since early 2020.
This is also my first time ever sailing on Adventure of the Seas, so I also get to check off another ship from my list of vessels I have sailed on.  This leaves just Voyager of the Seas as the only Voyager Class ship I have not yet been on.
My plans on shore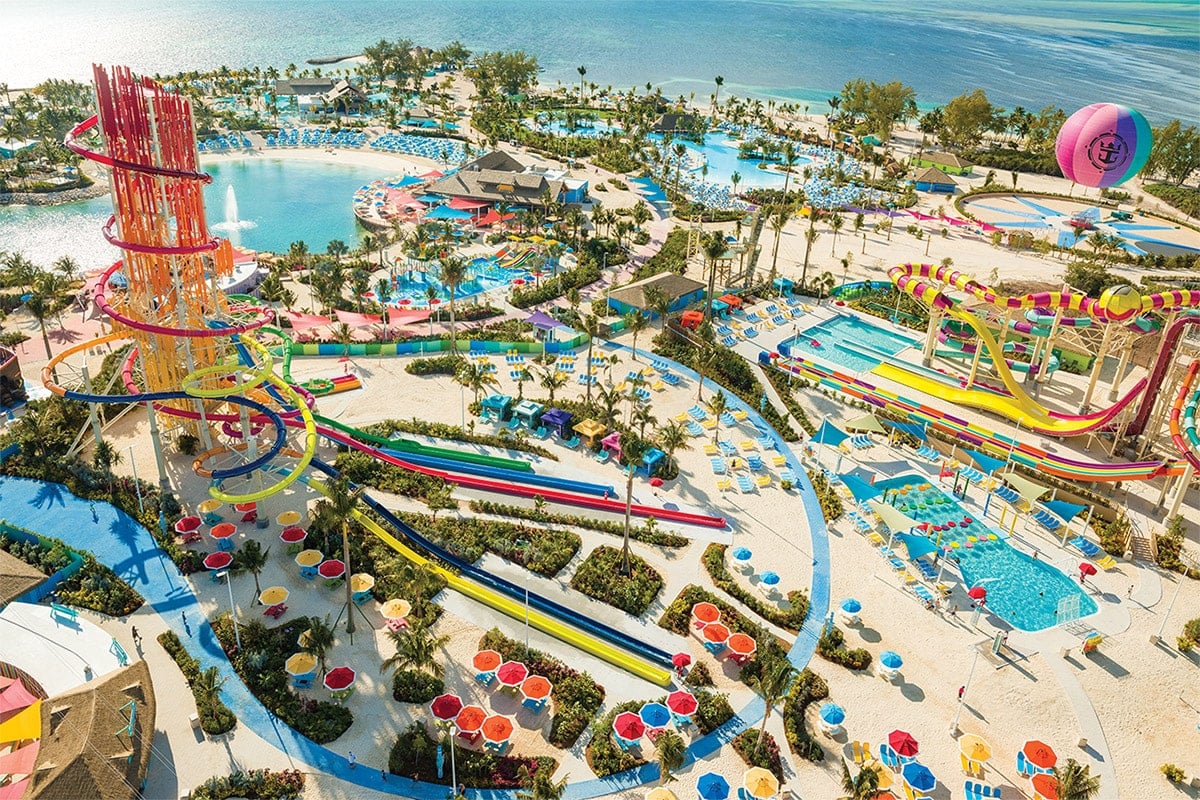 I think most people booking the first cruise back would be happy if the ship sat in port for a week, but we are indeed going to visit a few ports of call.
First, our cruise departs from Nassau, Bahamas.  This is the first time Royal Caribbean has sailed from here, which means some changes and new experiences.
All guests must secure a Bahamas health visa, which used to be more difficult than it is now.  The Bahamas relaxed their health visa requirements for the fully vaccinated, and kids 11 and under do not need a test to get into the country.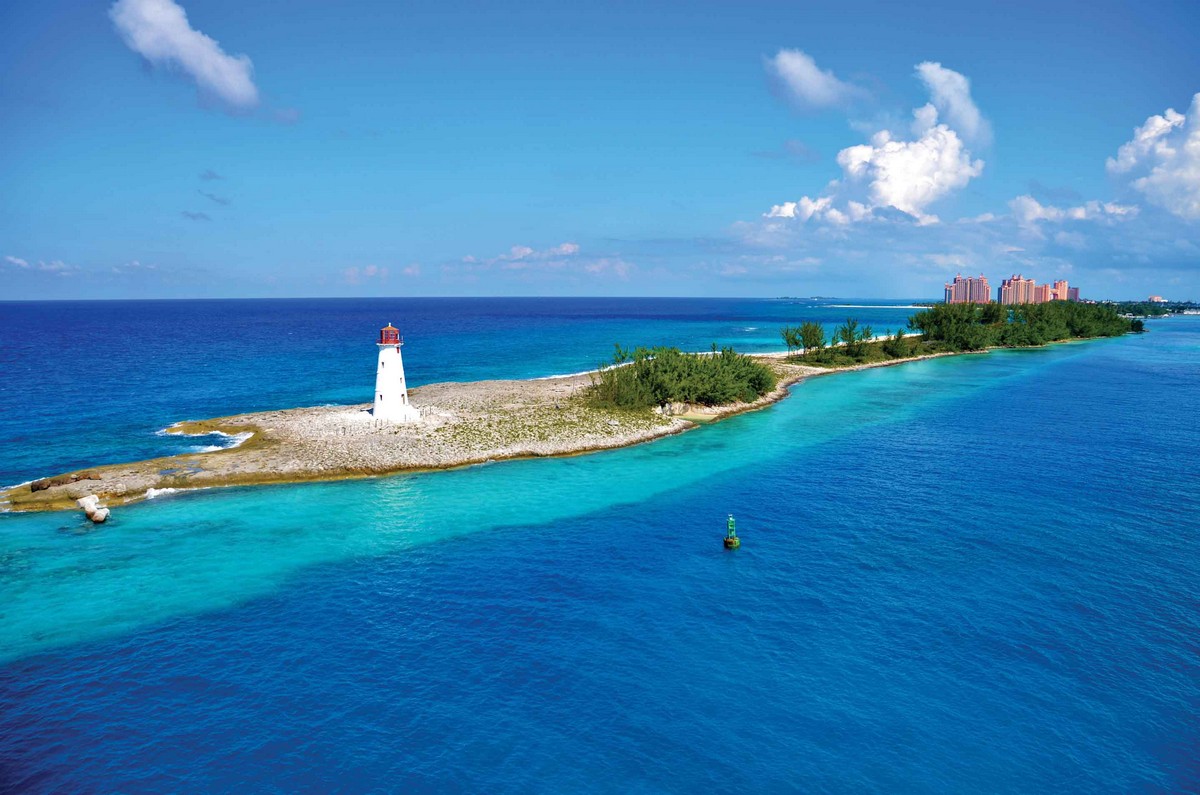 We will fly in the day before the cruise, so expect a pre-cruise live blog post all about getting to Nassau, and the various steps along the way.
Once our cruise sets sail, we will visit: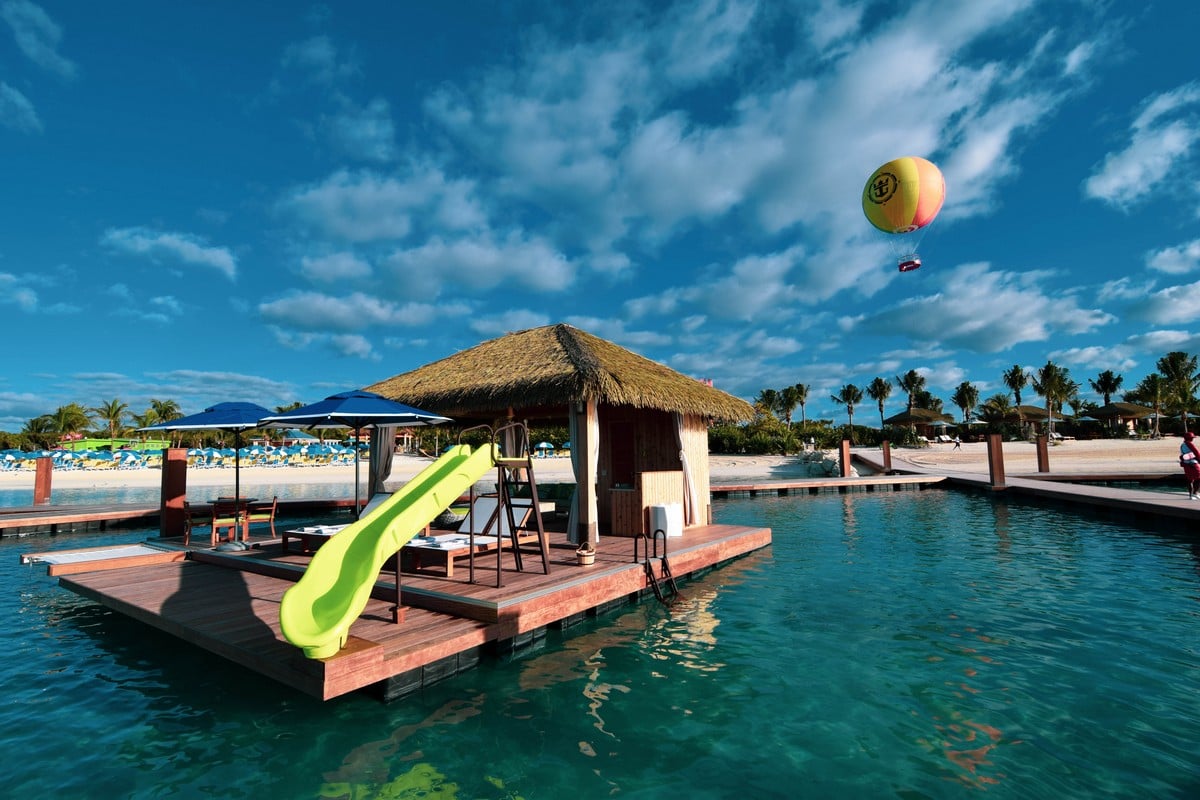 Yes, you read that correctly. We are visiting Royal Caribbean's private island twice in one sailing (and four times across our back-to-back cruise). Before cruises shutdown, itineraries visiting CocoCay twice in one sailing were extremely rare, so this feels like a huge win.
Our plans for Perfect Day at CocoCay are to work in as much of the island as we can, including a day at the water park, renting a floating cabana at the Coco Beach Club, and plenty of chicken sandwiches.
One major change Royal Caribbean announced last week was we could book independent shore excursions in Cozumel and Freeport, which is a tremendous improvement.  Royal Caribbean's tour options were extremely limited, so the additional flexibility is very welcome.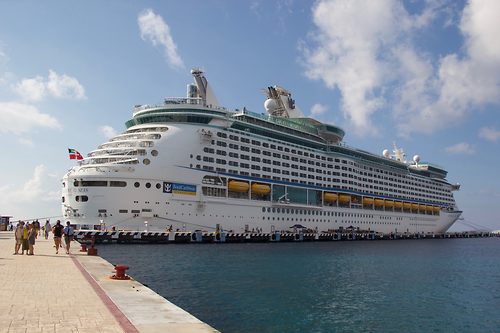 In Cozumel, I am still looking through a few beach day options. We love going to Paradise Beach, but are considering trying something new to mix it up a bit.
Freeport is a port I have not explored before, but I was able to book a hotel room at Lighthouse Pointe at the Grand Lucayan Resort to check out what could be the site of Royal Caribbean's next big project. They are not selling day passes due to Covid-19, but a hotel room for the four of us was not much more than what the day pass might have cost us otherwise.
What's next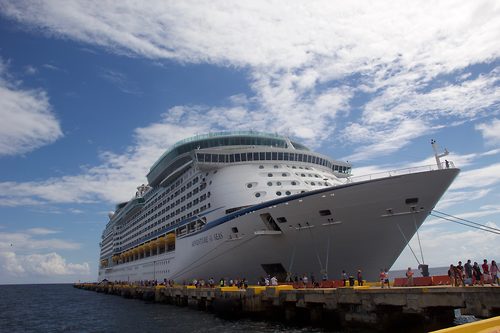 My Adventure of the Seas cruise begins on Saturday, June 12th, and I will be sharing the details on the blog, as well as across my social media channels.  Be sure to follow me on Facebook, YouTube, and Twitter for live updates throughout the day.
I invite you to share in this experience with me, by posting in the comments for any blog post questions and comments you may have.  I try to make these live blogs as interactive as I can, so I want everyone to feel welcome to share their thoughts.
Thanks for reading all of this and welcome aboard our next fun live blog experience!