In:
Hello blog readers I'm excited to share its time for another live blog!  This time I'll be cruising on 5-night cruise on Adventure of the Seas, sailing out of San Juan, Puerto Rico.  This is a unique cruise they call a repositioning sailing.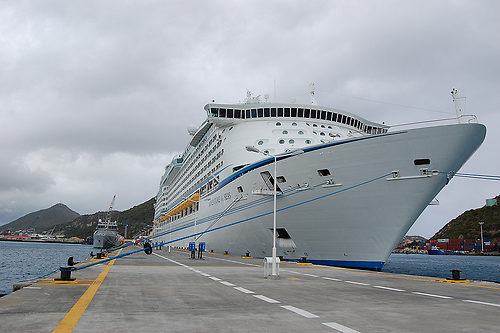 We are leaving out of one port and finish the cruise in another port.  I've never sailed on Adventure of the Seas or on any repositioning sailings, so this is going to be a lot of fun to share!
Why I chose this cruise
I have a few reasons for booking this cruise, but the main factor was the price.  The repositioning sailings don't tend to be very popular among cruisers.   The price dropped so low it was under $100/day, so I did the YOLO book it!  I'll be in the cabin alone, trying my very first promenade room on deck 7.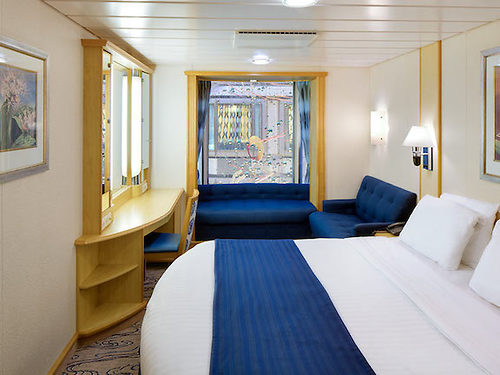 However, the price wasn't the only factor; I've never sailed out of San Juan, as all my cruises are usually departing from Florida, okay 99.9% of them!  Also, the Adventure of the Seas recently went into dry dock getting a lot of upgrades and for the name of research I had to pull the trigger!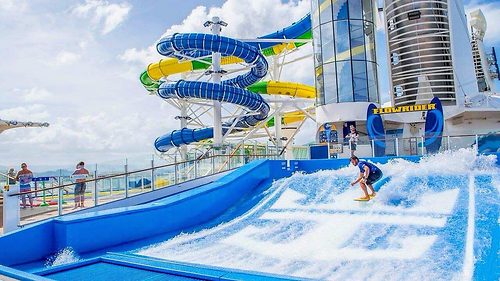 (Photo by: Halee Whiting)
I know this not a popular reason, but having three sea days on a five day cruise, sold me too.  I wanted time to explore the ship and report everything she has to offer. 
Plans onboard
The week I booked this cruise, I reached out to a few blog readers and asked if they would be interested in booking too? I was surprised to see how many people actually booked this sailing.  This has turned into a mini-group cruise with the amount of Royal Caribbean Blog Insiders sailing with me.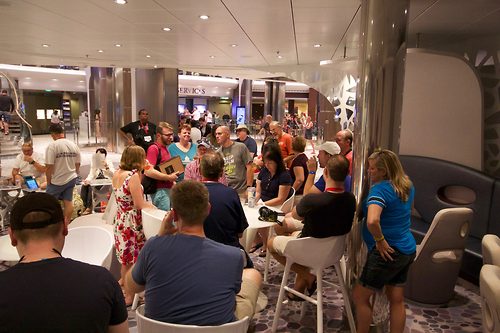 We have planned a few group activities for our time spent on board.  Ranging from a pub meet up day 1, cabin crawl, pub-crawl, and a slot pull, etc.  So not to worry, my sea day blog post wont be the usual, "laying by the pool doing nothing all day!"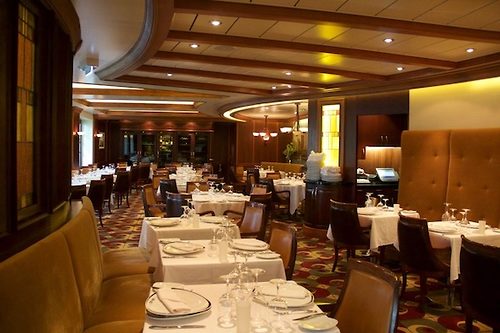 For dinner I'm planning to use my diamond plus BOGO dining coupon night one and two.  I'm not sure about the order yet, but it will be dining in Chops and Giovanni's table.  Outside of those two nights I'm not sure where I'll be eating, but I have a feeling I'll be back a few more times.  I'll be on the lookout for on board specials to come back throughout the cruise. 
Our itinerary
Our sailing leaves out of San Juan with only one port day in St. Maarten.  Because we only have one port day, I've decided to go into San Juan a day early to make it feel like two stops.  I land early afternoon on Friday and will be out exploring the whole day.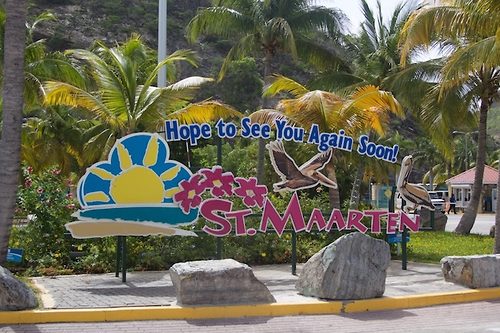 I suppose you are wondering where our cruise ends up, we will be heading North to Bayonne, New Jersey.   I've never cruised North before, so this is going to be a totally different experience for me. 
Pre Cruise
I mentioned I was going into San Juan a day early.  I've booked a room at the Hyatt House San Juan for $200 for the night.  The hotel is fairly new and walking distance from where the cruise ship docks.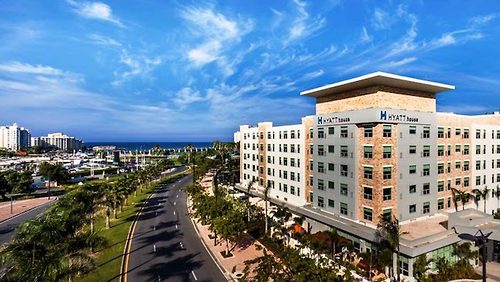 If you have ever sailed into San Juan, they dock in old San Juan for port days, and the cruise terminal for sailaways is a few miles away.  Getting around in San Juan I will use Uber, I used it here last year and had no issues (other than they all speak Spanish).
 I don't have any set plans so far for my day here other than exploring the city. I will include a short recap in my day 1 post.  Then come Saturday morning when I board the ship, I'll be walking over and in line by 10AM!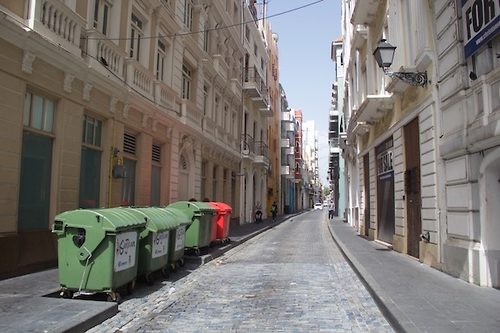 Stay tuned this is going to be a great cruise with a lot of friends.  I'll be posting daily photos on my instagram account, if you would like to follow along.  Feel free to post questions about Adventure of the Seas below and I will comment back throughout the cruise!