In:
Adventure of the Seas made its first port of call stop not at a private island on this sailing, when we arrived in Cozumel.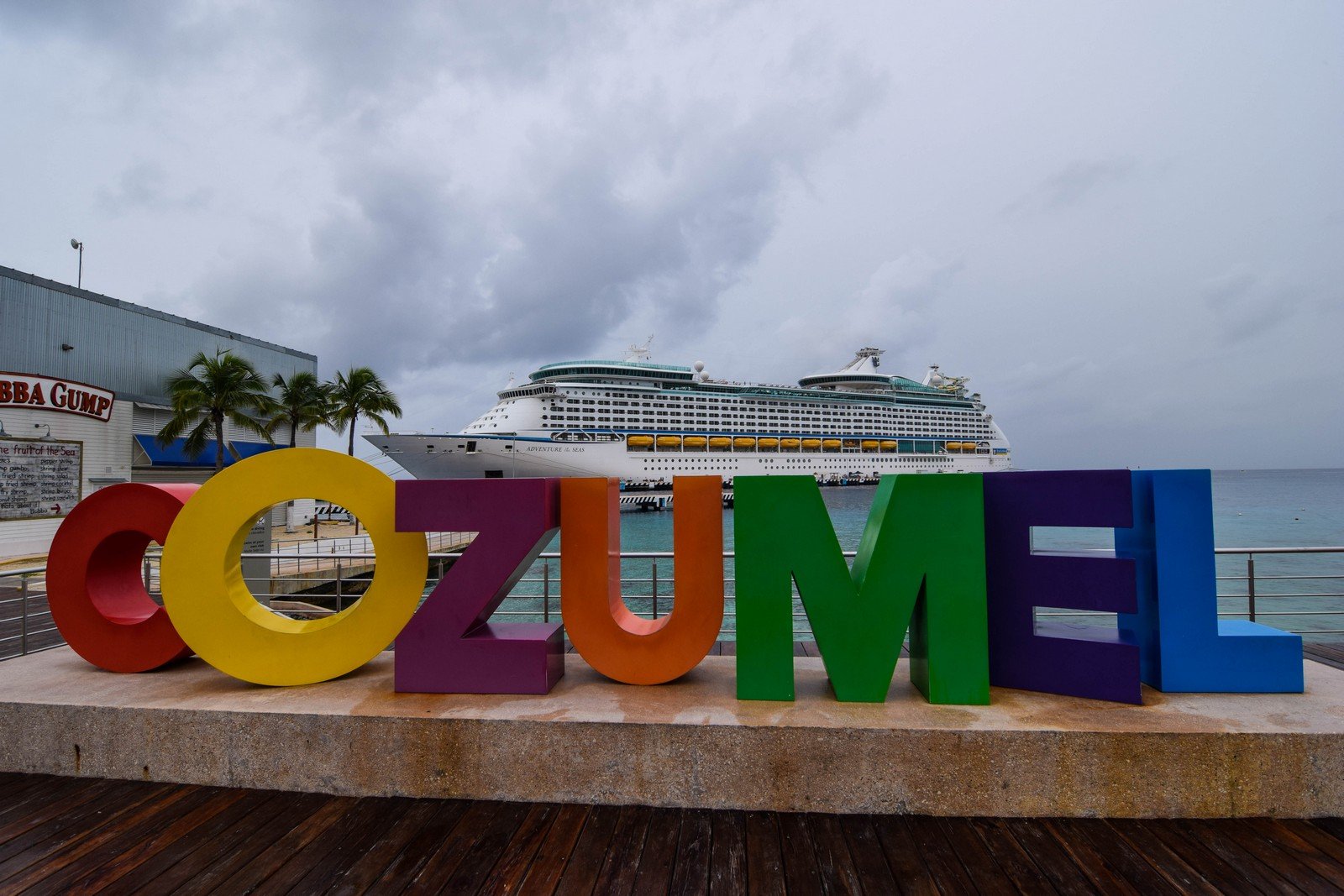 Unfortunately the weather forecast was not favorable, but you gotta make do with what you get.
Since it was overcast and looked like it might rain a lot, we decided to go downtown and have lunch instead of doing an excursion or going to the beach.
I was curious to see what Cozumel is like after all these months without cruise ships and the tourists they bring.  While so much attention is given to the plight of the cruise lines during the shutdown, ports like Cozumel have been suffering without the daily flow of tourists.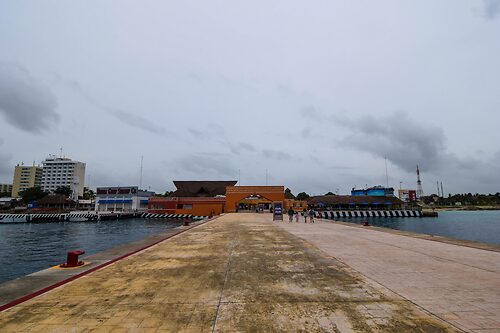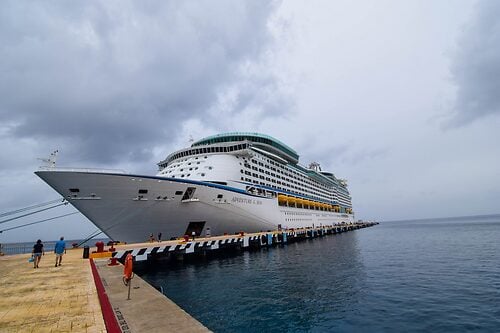 I was surprised to see most of the shops and restaurants open for business. Perhaps they all just closed up until today, but the stores were ready for tourists.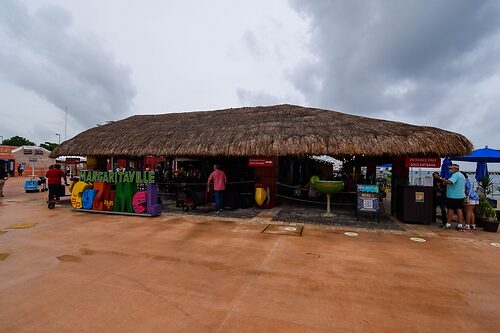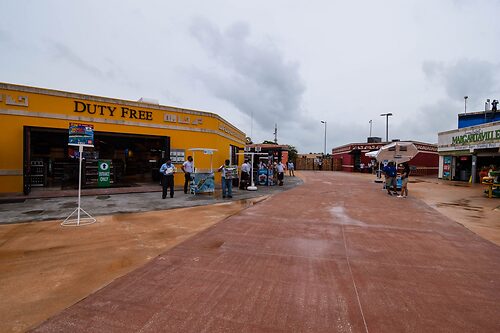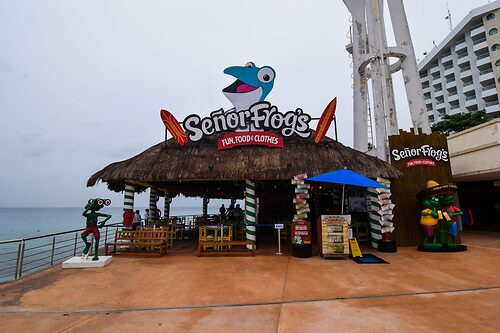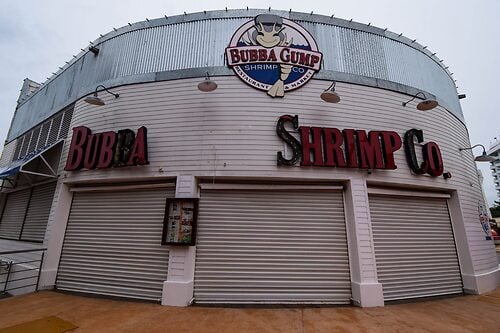 In fact, many of the people working at these shops were surprised to see cruise ship visitors.  Some told us they had heard cruise ship guests would be limited to cruise line excursions, or were simply unaware a ship was back.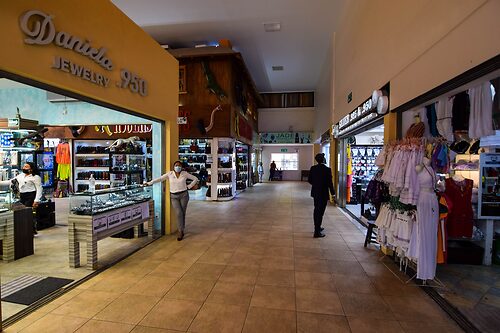 In Cozumel, you have to wear a mask inside and outside, regardless of if you are vaccinated or not. It's a federal law, so it definitely made walking around a little more uncomfortable since the humidity was extremely high.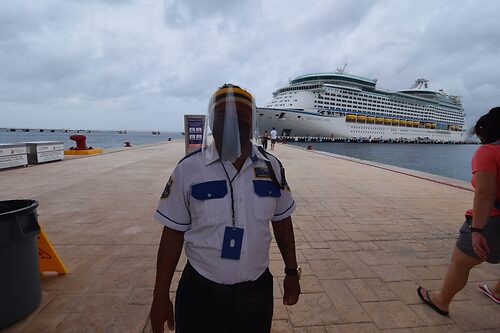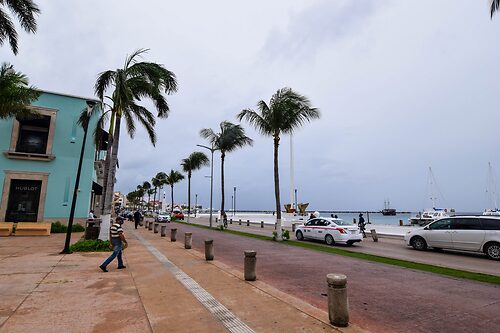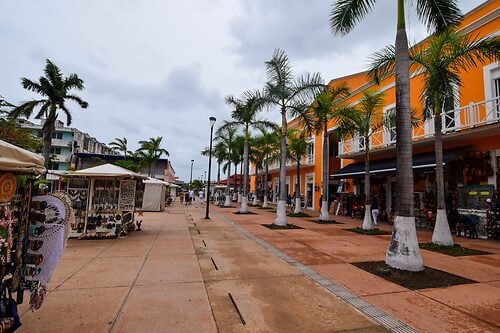 Besides wearing masks, the experience being back downtown was the same as in the past. Lots of people encouraging you to stop in and shop, restaurants open, and taxis all over the place.
We had lunch in a restaurant we had never been to before north of downtown, but the food was disappointing.  It just was nothing special.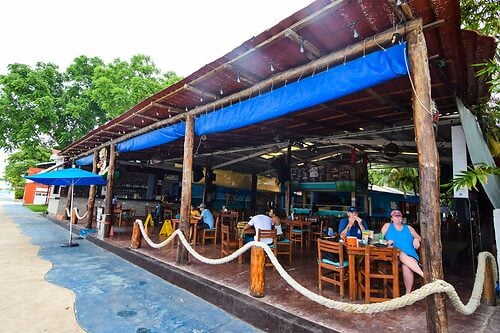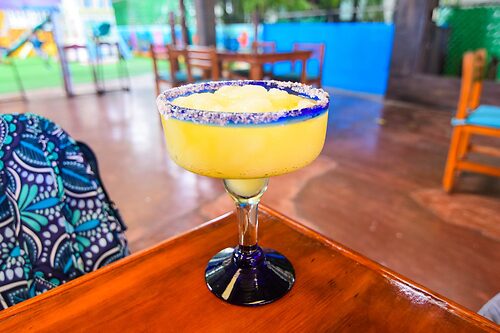 We then headed to a new coffee shop that I had never seen before, Aqui + Ahora Coffee.
The place had a great vibe to it, and a nice assortment of coffees, snacks, and some light food too.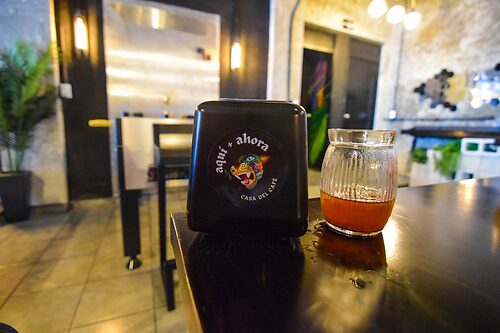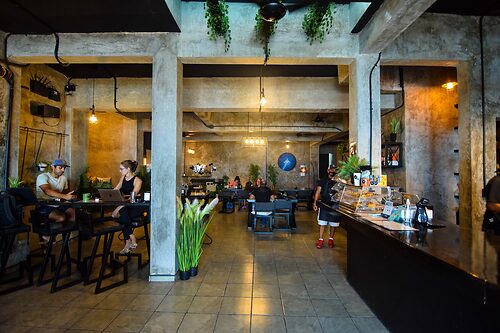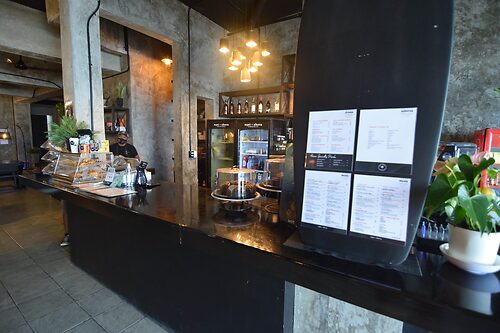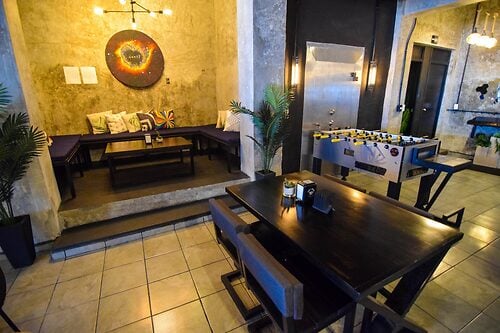 Afterwards, we decided to head back to the ship and relax in our (air conditioned) cabin.
Overall, Cozumel looked better than I expected.  I thought perhaps only a fraction of the stores or restaurants would be open, but a surprisingly large number of venues were open.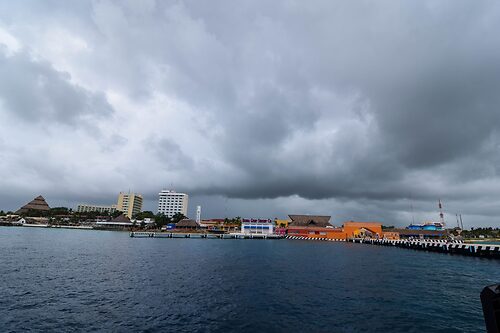 When we come back next week, our plan is to visit an old favorite, Paradise Beach, and see what that experience is like now.