In:
It's somewhat hard to believe even for me, but cruising is back, and I'm set to go on the first Royal Caribbean cruise in North America since March 2020.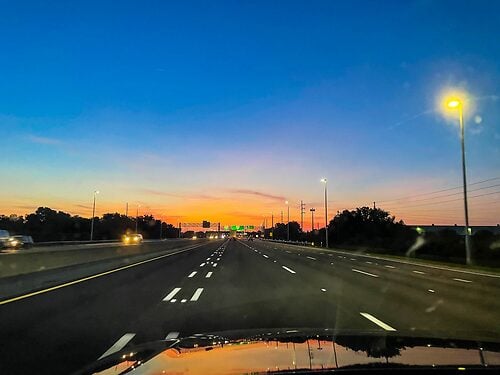 Royal Caribbean announced in March 2021 that Adventure of the Seas would start sailing from The Bahamas, and I immediately had to jump at the chance to go on a cruise ship that would be able to sail.
This 7-night cruise will begin and end in Nassau, Bahamas so that means we would have to fly to The Bahamas to board the ship.
I always advocate flying into a city at least one day early to protect yourself against any travel delays.  Plus, vacation starts earlier!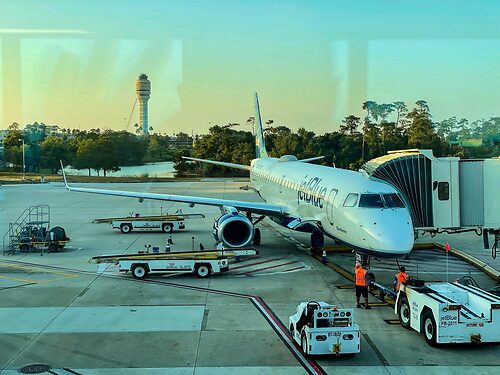 Luckily, it is a very short flight from Orlando to Nassau, clocking in at just under an hour flight time.
Before traveling to The Bahamas, everyone must obtain a health visa.  Originally, the health visa required tests for everyone, but they relaxed rules for the fully vaccinated.
Kids 11 and under don't need a test either, so it was really just filling out an online form and paying a $40 per person fee that includes mandatory travel insurance while you are in The Bahamas.
You can fill it out online two weeks in advance, and they approve it all pretty darn quickly.
With our paperwork all set, we headed to the airport for our early morning flight from Orlando.
This was our first flight since the global health crisis began, and it felt pretty much the same as before, albeit with masks on in the airport and plane.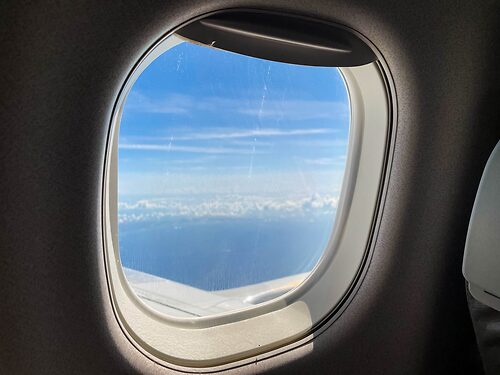 Our flight was full, and we took off on time. 
A short 54 minutes later and we arrived in Nassau.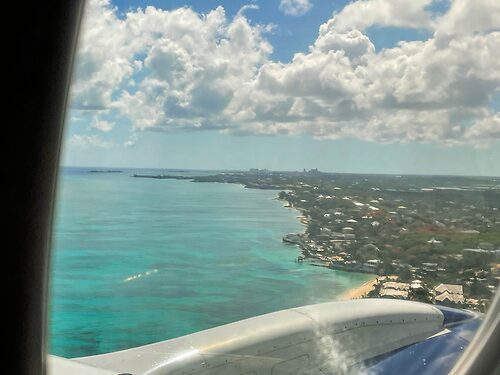 The arrival process is pretty simple, with the added requirement you have to fill out standard immigration process as well as your Bahamas health visa form.
Lines were short, and we were on our way to our hotel.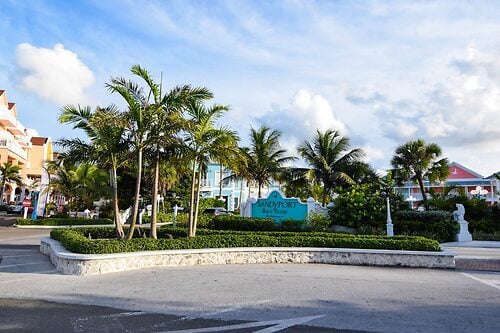 For the one night before the cruise, I booked the Sandyport Beach Resort because they had reasonably priced suites (compared to some other hotels in Nassau) which are right on a beach inlet.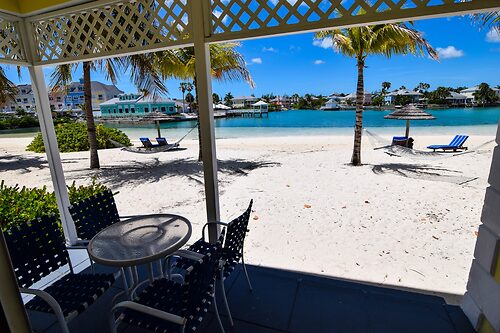 The resort is a bit dated, but otherwise exactly as advertised: a suite room that you can walk right from your patio to the beach.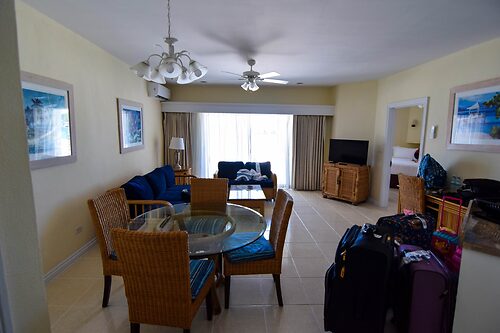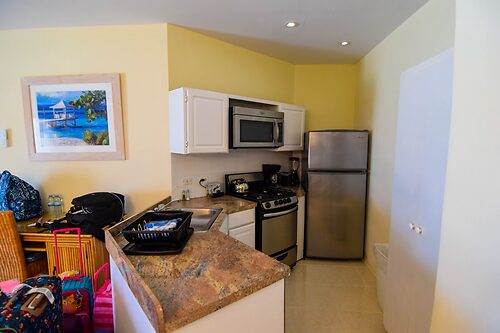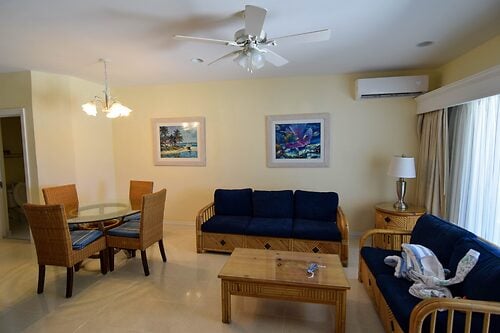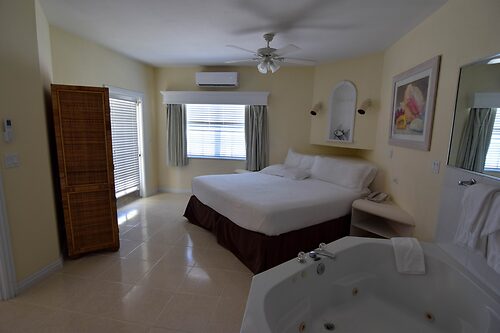 The entire day there were very few other guests around (I think many opted to go to other well-known beaches), and we went between the beach and pool.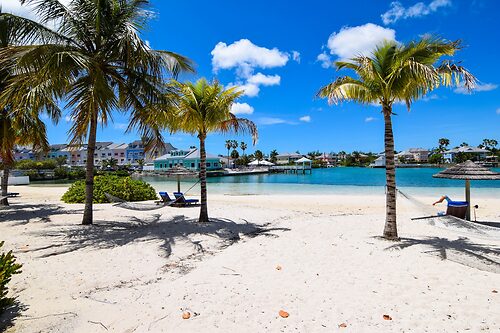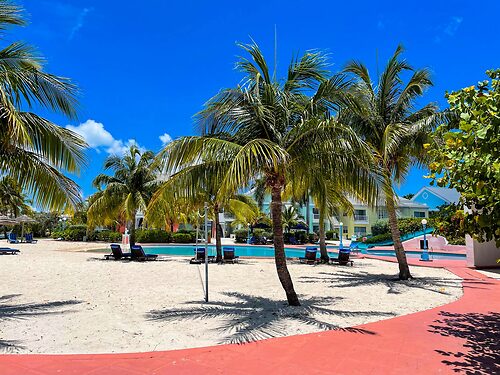 During the afternoon, Royal Caribbean opened up the health questionairre form, which is done via the Royal Caribbean app and saves you time in the cruise terminal later.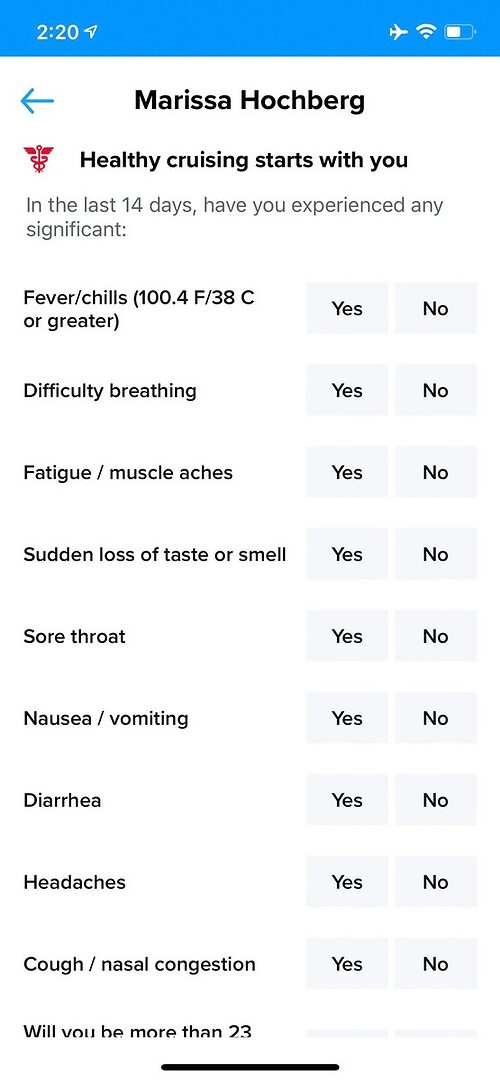 There are a few shops and restaurants you can walk to around the hotel, so we decided to keep it simple and eat at a nearby restaurant, Twisted Lime.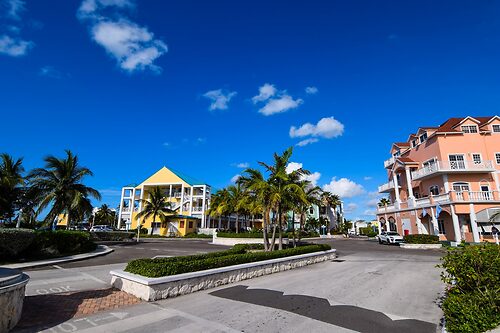 The Bahamas is still taking their Covid-19 precautions very seriously. There is a curfew after 10pm, and masks must be worn everywhere. Moreover, you cannot dine indoors unless everyone is fully vaccinated.
At the Twisted Lime, they had a nice dockside set up where we could eat outdoors and enjoy typical American and seafood dishes.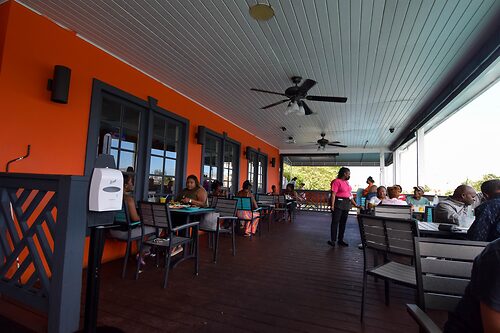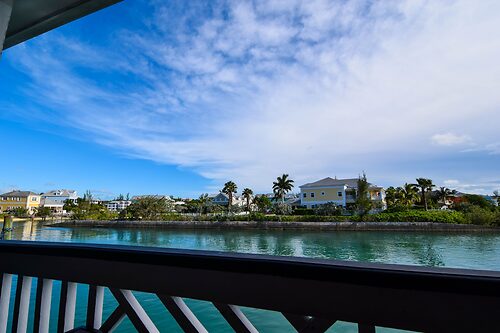 After dinner we started vacation off with ice cream!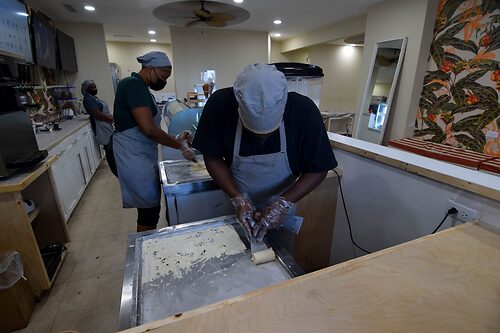 Tomorrow is the big day, and we get to finally get onboard Adventure of the Seas and end the North American cruise drought.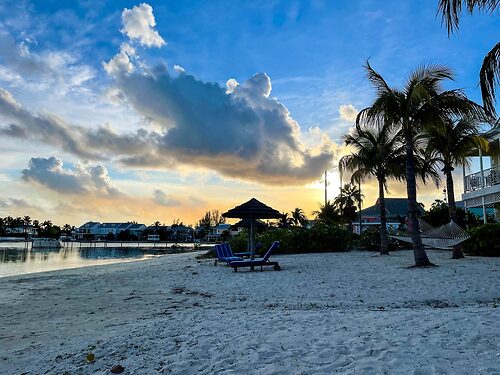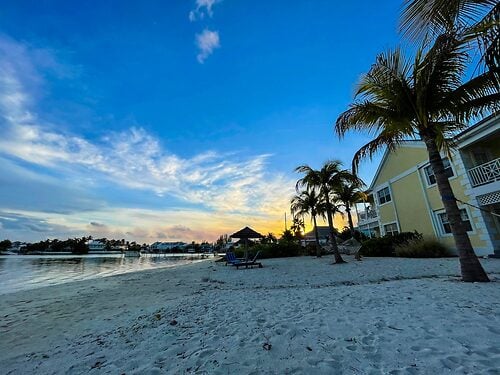 Check out my live blog tomorrow here, as well as a few live broadcasts on Facebook and YouTube.