In:
One of the best things about going on a cruise ship is all the fun packed onboard, and a sea day is a great time to try it out.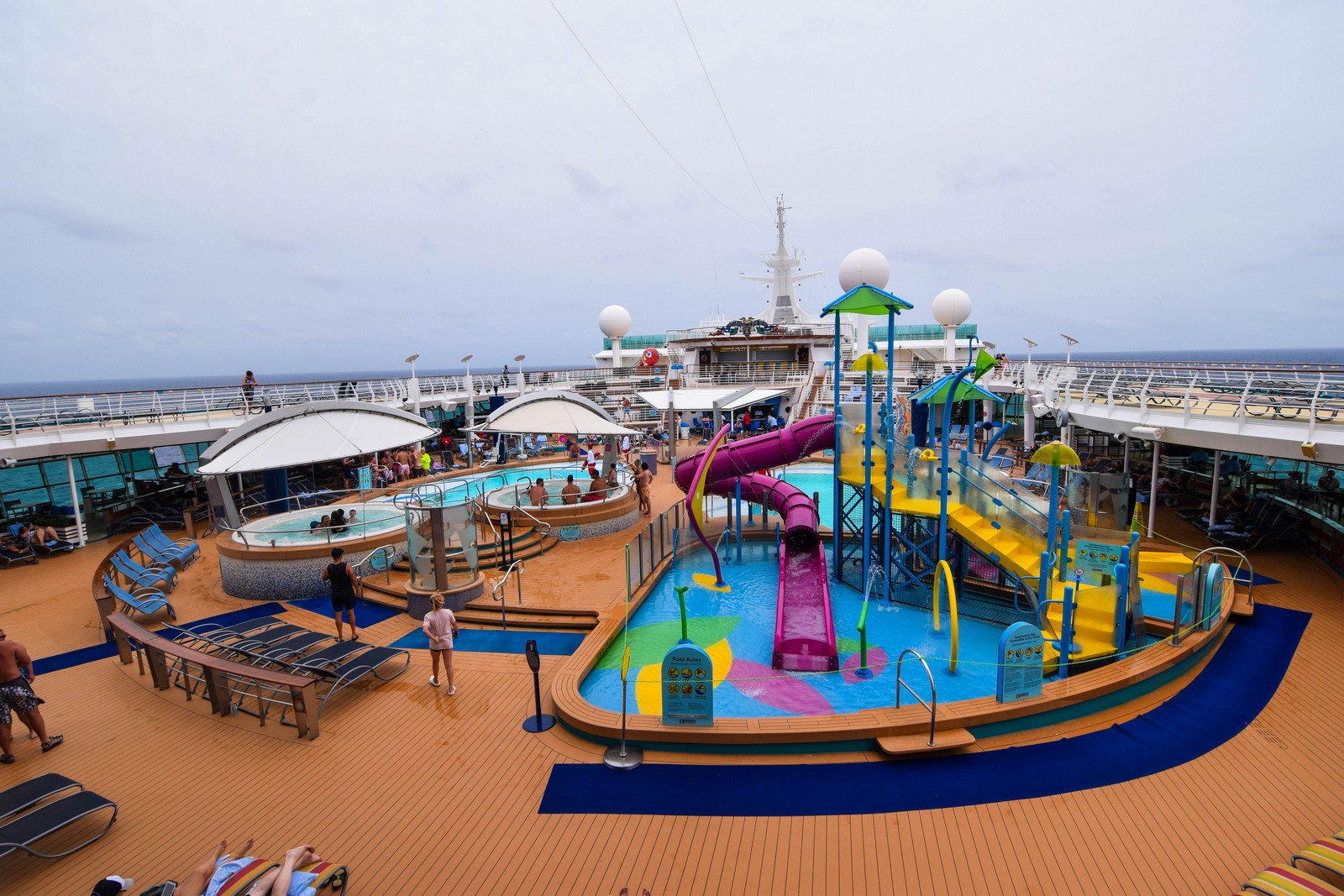 Before we hit up the fun, the matter of testing was needed.
Royal Caribbean transformed deck 5 of the main dining room into a rapid test center, and guests had the choice of getting an antigen test today or tomorrow.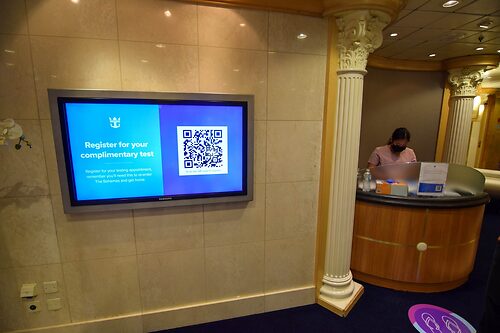 This test serves two purposes: satisfying Bahamian law and providing a test result to get back into the United States.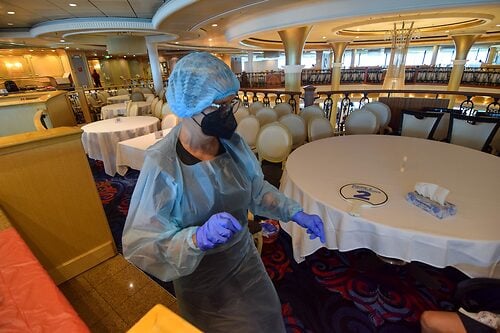 This was an antigen test, so it was quick and easy.  Most people made reservations once onboard the ship for a time slot, although they seemed to have more availability and took walk-ins.
Since we are doing a back-to-back cruise, my kids had to get an antigen test, but my wife and I did not since we are both fully vaccinated.
Test results are emailed back to you, as well as delivered to your stateroom.
The weather today was not great, with lots of clouds and even some rain.  The forecast was for things to clear up as we got closer to The Bahamas.
Something else new on Royal Caribbean is a new fleetwide drink menu.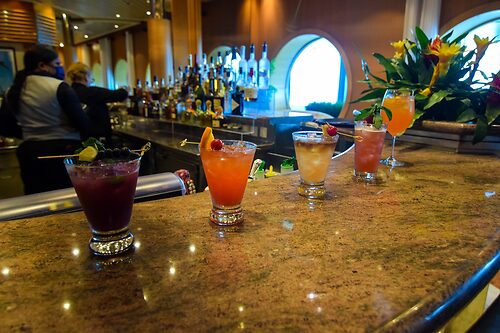 Every few years, Royal Caribbean updates its drink menu for locations that do not have a specialized drink menu. One noticable difference with this year's edition is there is a focus on drinks sourced from Caribbean islands, as well as more attention to low alcohol and no alcohol drinks.
Royal Caribbean set up a sampling event where some of the new drinks could be sampled.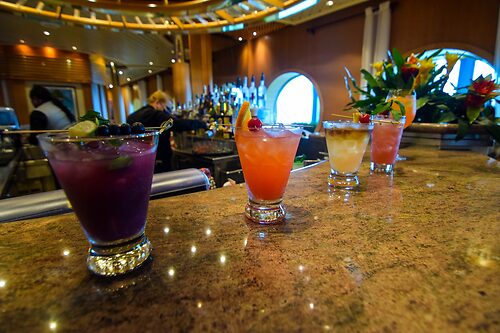 Don't worry, the menu is just a starting point, so you can still order all of your favorite cocktails.
With the weather iffy at best, we enjoyed some time relaxing onboard.
A few fellow RoyalCaribbeanBlog readers even took over a Blackjack table in the casino for some fun.  
The casino is limiting tables to 4 people to enforce social distancing.
Dinner this evening took us to Izumi, which is the only location in the fleet on the Royal Promenade.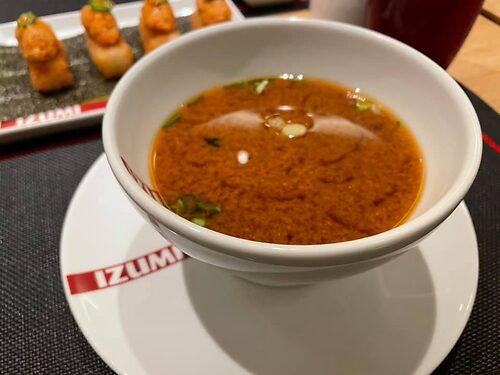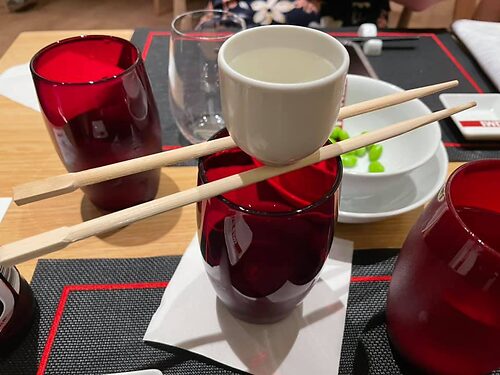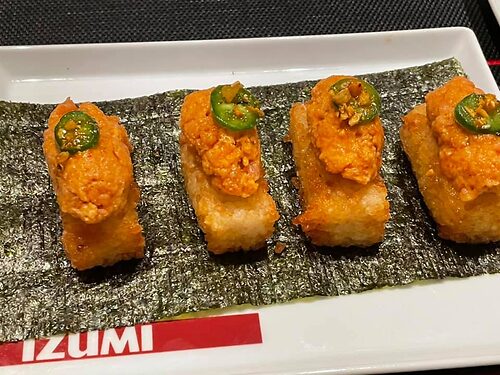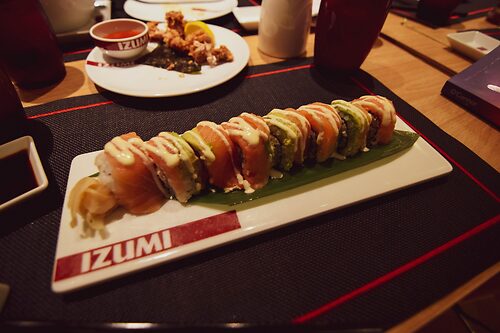 I love sushi, especially from Izumi, and they also have a menu of non-sushi items to enjoy as well.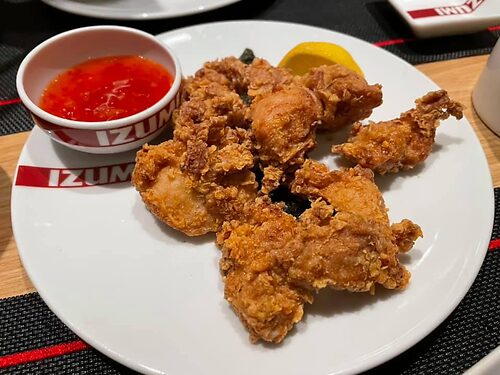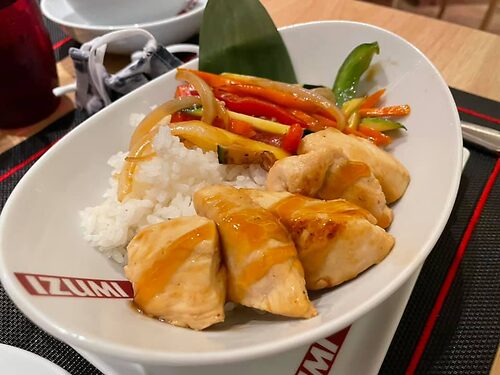 After dinner, we went to Studio B to check out the ice skating show.  
Many guests onboard were equally interested to see one of the ice show's cast, Jordan, who had been doing vlogs on her YouTube channel about being a crew member on Adventure of the Seas.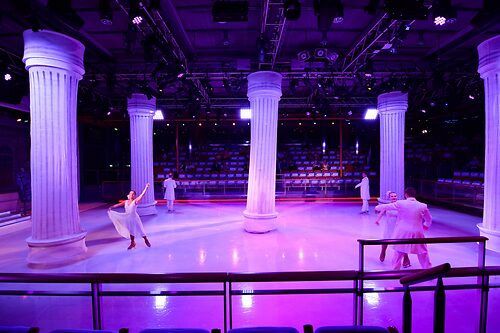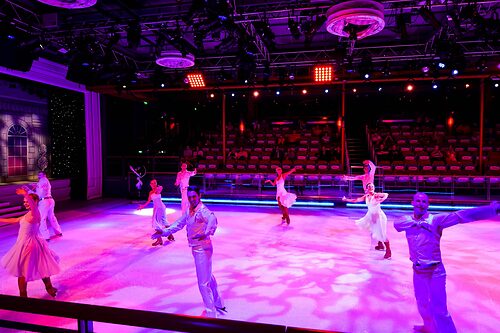 After the show, there was a comedian in the theater, who did a great job of working the crowd into his act.
In both Studio B and the theater, many seats and even entire rows are unavailable to sit in for social distancing purposes.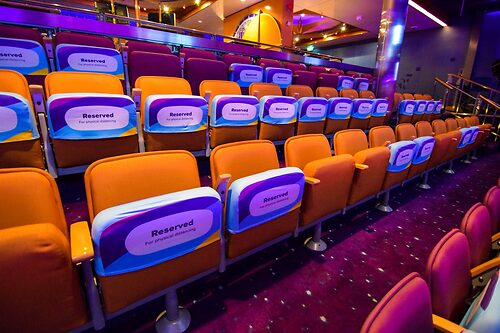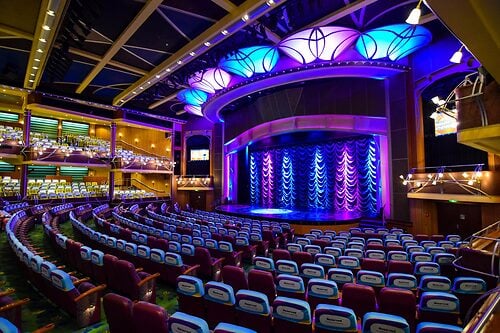 Tomorrow is our last day of the sailing, and we will be in Freeport, Grand Bahama.