In:
Today was our first sea day, it's really our first full day on board Adventure of the Seas.   We actually started the morning with a quick jog on the top deck.  With all that food last night at Chef's Table we thought it would be a good idea to start the day burning some calories.  For those wondering it's 8 laps for every mile.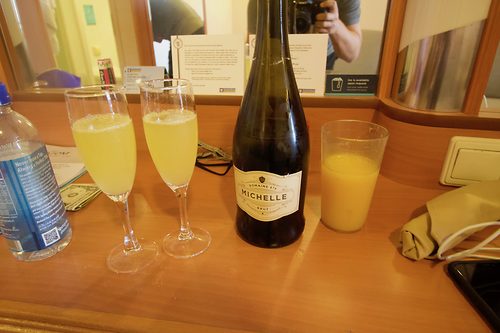 Last night we put the room service card outside our door for this morning for 9am.  We were back to the room by 8:30am, so what better way to kill time than open some Champagne.  I grabbed some orange juice from the windjammer after our workout and make some mimosas to enjoy out on our balcony.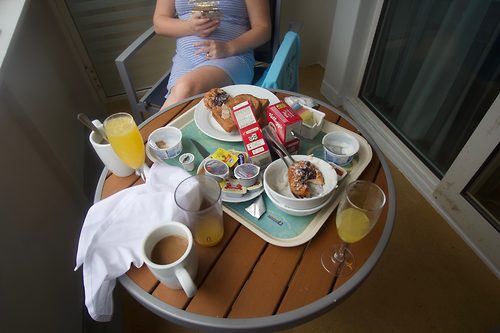 Our breakfast was nothing to get excited about since we went for the free options.  If you are looking for eggs and bacon they will charge you $7.95 for room service.  We ordered yogurt, fruit and bread that are included at no charge.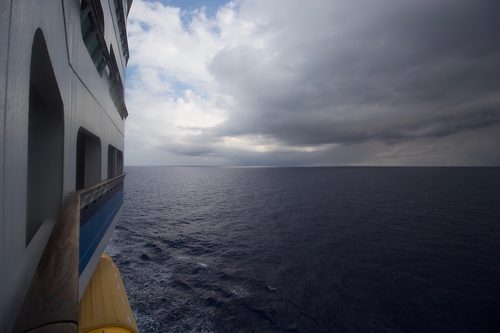 We had some liquid sunshine moving in, so we took to the solarium hot tub.  It was a little after 10AM before we made it to the pool deck and we still saw plenty of pool chairs open.  Not a lot to report from other than relaxing bubbles in the hot tub.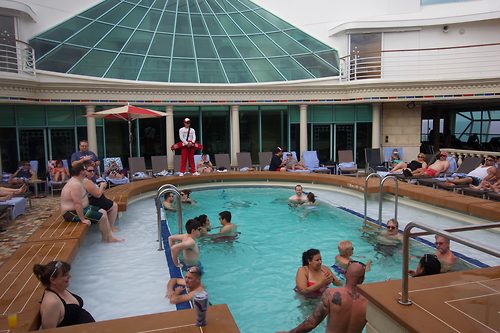 Around 11:45AM I decided we should go get some lunch.  Try to get an early lunch if you can the Windjammer can get very busy around 12:30-1:30PM.  We had no problem getting a table and service was also good offering us drinks.  I went with a little bit of everything, it's "research" right?  The food was fine for lunch, nothing special but I did really enjoy the grilled fish.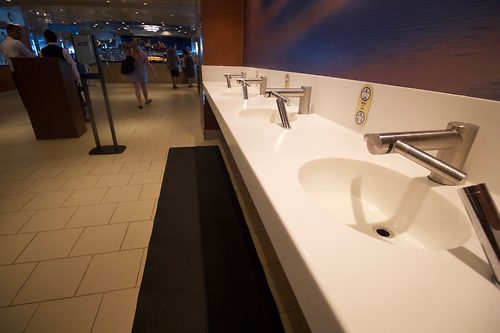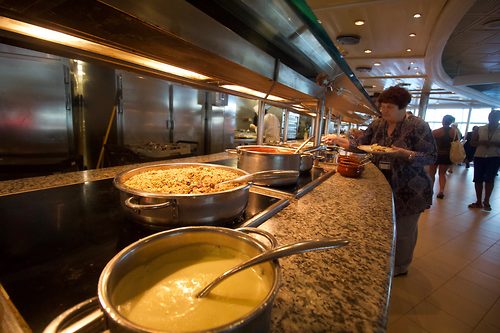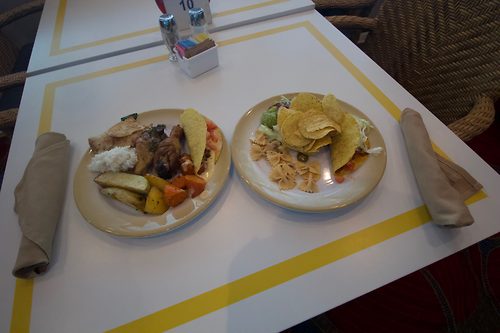 Afternoon on board
After lunch I saw the World's Sexy Man contest happening on the pool deck.  This is when I noticed how busy the pool deck was.  My fiancé wanted to go swimming but the main pool was a little too busy.  So back to the solarium we went and guess what, it was even more packed!  Glad we got our swim time in early because I decided to call it a day on the pool deck.
Something about an afternoon beer I love at the pub on sea days.  I had two beers and enjoyed some time talking to my friend Paul on aboard.  We talked about how we love the cruising community and all the friends we have made over the years.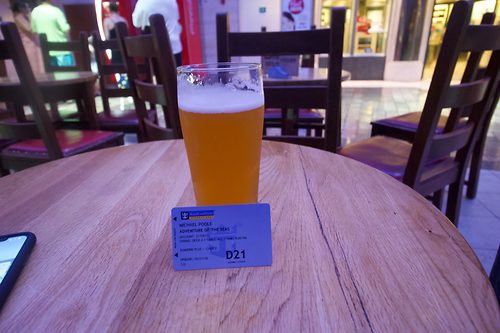 To report on paying for drinks without a drink package, yesterday we spent around $50.  Today we spent $34, so we are still under the $600 for the drink package.  Let's see how we finish up. 
At some point this afternoon I wondered up to the helicopter-landing pad all the way forward.  It's the first time I can remember going to the front without any wind.  The seas were as calm as they could be.  I joked; we should just lay out up here! 
Evening on board
Tonight was formal night, but by the looks of it I'd say it looked like smart casual.  Very few people were dressed up, mostly pants and a button down shirt without a tie.  Not a big deal as far as how you enjoy the cruise, but seems like formal is going away.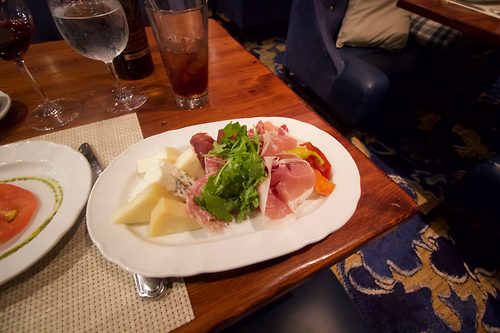 Dinner tonight was in Giovanni's Table at 7:30pm.  We had our friend Paul join us for dinner.  Hillary and I used our Diamond Plus Bogo coupon to cover the meal and it was $33 for the two of us.  Since it was formal night it was extremely busy, but I didn't think our service suffered any from it.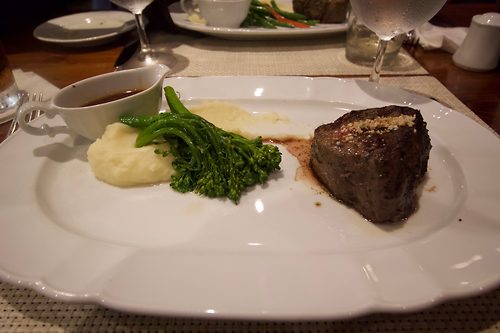 We ordered some pasta as a starter, why not you are on vacation.  Hillary ordered the cheese and meat plate, but they made it smaller since it was just for one.  Though it was big enough for our whole table to share.  The dinner was a lot of fun and we just laughed and enjoyed some good wine.   I would say Giovanni's is my favorite restaurant in the fleet, you know it's always going to be amazing.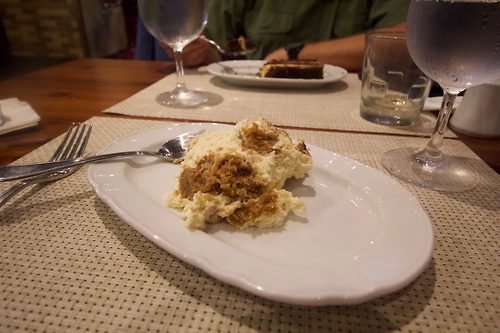 After dinner we headed up to the silent disco party at 11PM.  I didn't take my camera with me, but it was a lot of fun. The room is totally silent but you are wearing headphones listening to music dancing.  We made it until midnight and called it a night.