In:
Today was our third and final port of call in Cozumel, Mexico.  We docked at 7:45AM and were in port until 5PM.  Cozumel is my most visited port stops, so I was just looking for a relaxing day on the beach.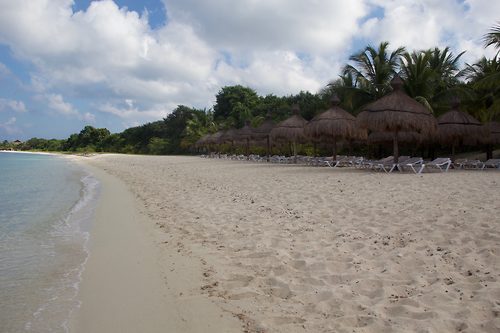 I booked Nachi Cocom online (third party) for $55 per person.  Unlike yesterday, you are required to get to and from on your own.  We took the morning easy and left the ship around 9AM.  They have taxis lined up and it's a quick 10-15 minute ride over to Nachi.  I'm not sure of the very price it cost but its somewhere around $18, I always just hand them $20.  Now coming back I shared a ride with another couple to save $10, because it's $20 for up to 4 passengers.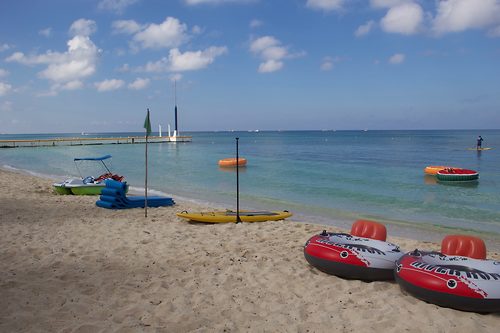 When I arrived they let me know that Nachi didn't have very many bookings today, only around 15 people for the day and they can hold up to 130 guests. I've been to Nachi around ten times and never seen a day like this where it was so empty.  We were walked over to our beach chairs and the beers started to arrive moments later.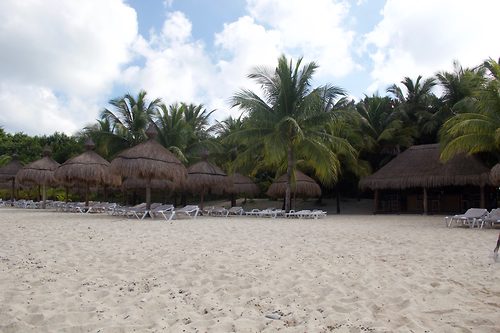 Most of the morning was relaxing in my chair of going for a quick swim in the ocean.  The cycle went on for three hours before we made it up to the pool area.  We made some new friends in the hot tub and tequila shots may have happened.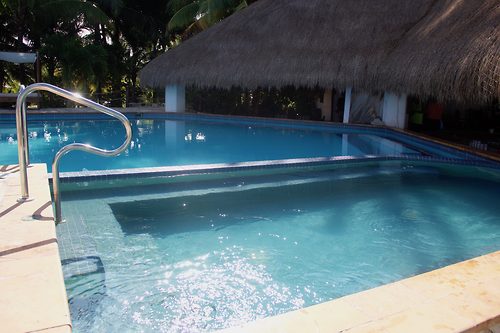 I like to eat lunch up by the entrance with table and chairs.  However, if you want they will bring the food down to you on the beach.  We ordered shrimp and chicken fajitas, so we could try both.  I loved the shrimp and she loved the chicken, so it worked out perfect.  They also brought out some chips and guacamole, all I can say is we left none behind!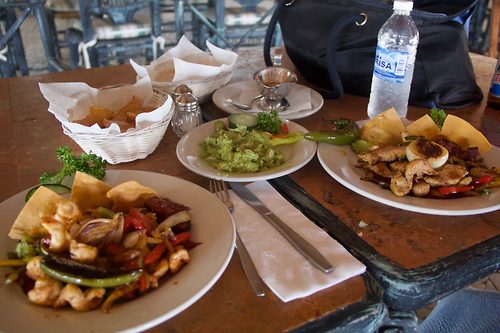 After lunch we stayed up in the pool / hot tub area the rest of the day.  I happen to look down at my watch and noticed it was 3:30PM and all on board was 4:30PM, so it was time to get moving.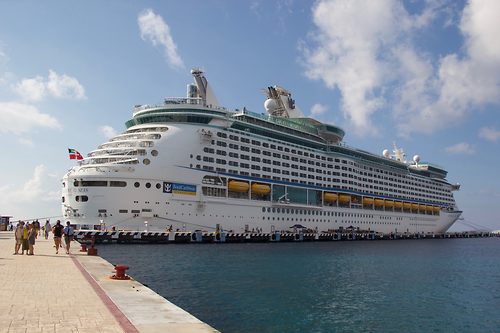 All around a perfect day at Nachi, very relaxing and the ocean water is beautiful.  The service was also outstanding today; I think it was a 1 to 1 ratio for employees to guest today. 
On board
Once we made it back on board I relaxed on my balcony for an hour.  I saw a large flow a guest walking down the pier around 4:50PM.  I suppose they were on a Royal tour for us to have waited for them.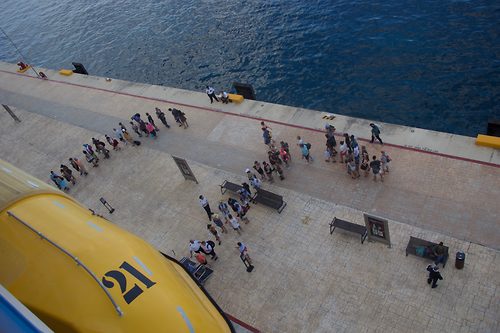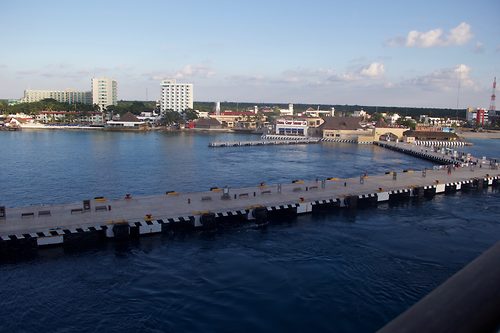 Tonight we ordered our free diamond photos for pick up tomorrow.  Some good advice around that is don't wait until the last night, it's a zoo.  On Adventure they have the touch screens and you must order the photo to be printed.  We were still able to apply our diamond coupon for a free photo at checkout.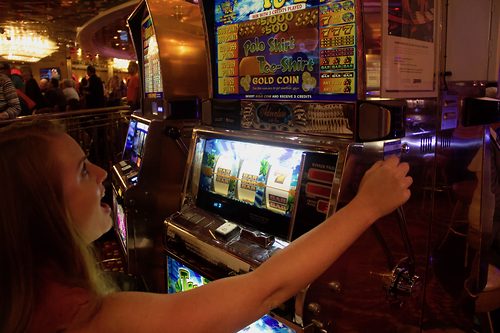 After the photo lounge we headed over to the casino to use our free spin to win.  Sad to report we didn't even win a key chain.   I also made a nice donation to Royal Caribbean while we were in there.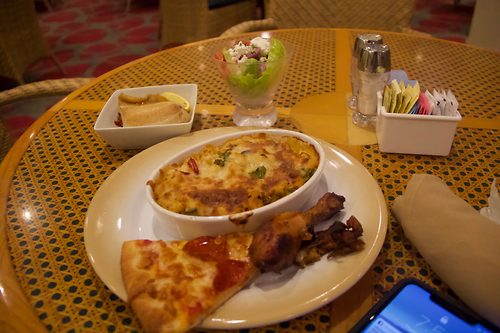 We didn't have any plans for dinner tonight; we talked about doing Johnny Rockets but were too tired from Cozumel.  So off to the Windjammer we went.  Since it was around 8PM they were starting to shut things down on one side.  The food was fine for a quick dinner and I was able to grab a diamond beer at the back bar.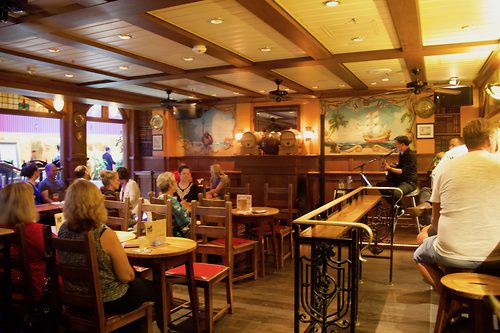 After dinner we hung out in the pub for an hour listening to live music.  The pub entertainer isn't the best I've ever had but it's still fun.  I bought one kraken and diet for $8 with tip.  My new bar total is $120 for the cruise after 5 nights.  It so seems like the drink cards are going away, my last two cruises they haven't been seen.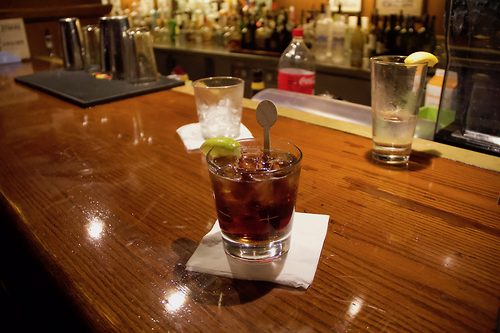 Tomorrow is a sea day as we head back to Ft. Lauderdale, Florida.  Stay tuned plenty more Adventure fun coming!