In:
Today was our final sea day as we close in on New Jersey.  I could tell we were getting closer because the temperature was dropping a lot.  It was different for me to be on a cruise ship in cold weather.  We ran into a lot of fog and the Captain was blowing the horn every two minutes.  He came on to explain what was happening, and the horn was going off for many hours.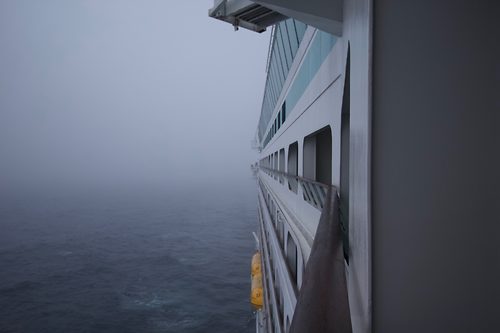 We had arranged a cabin crawl for noon today, ranging from ocean views all the way up to the Royal Suite.  If you ever do a group cruise I recommend putting together a little cabin crawl, so you can see all the different cabin types.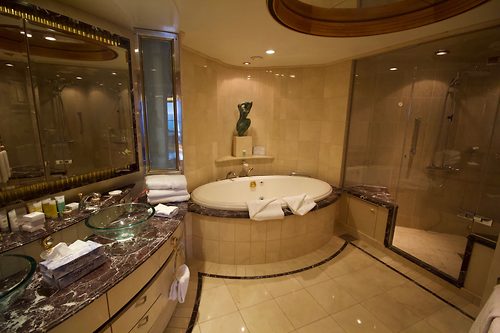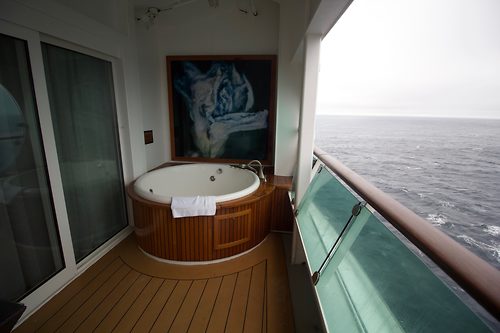 I was friends with the people in the Royal Suite, so I actually just stayed in that cabin during the whole crawl.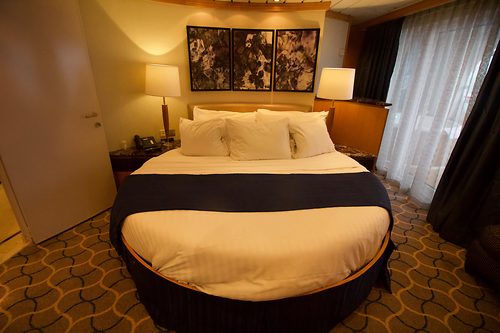 After the crawl we had a small group play trivia in the Schooner Bar.  I've never had a cruise before with this much trivia, but I really enjoyed it.  It seem like they had different types every hour almost, we ended up staying here for a few hours playing. 
We had another mini suite party in Ken's Grand Suite to finish off all the champagne bottles we won at Quest.  It was a lot of fun using the suite so often, thought to myself I should book a suite sometime.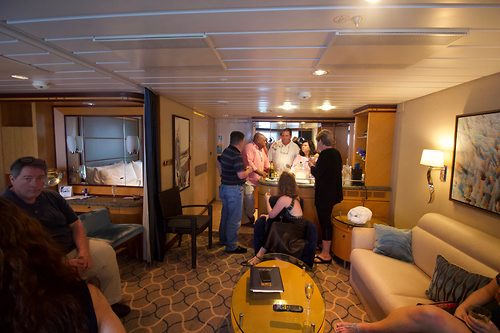 For dinner tonight we headed back to Giovanni's Table.  They offered us 20% off to come back and we wanted to do something for the last night, so why not.  The service was outstanding; the food was great again family style.  I thought they did a great job on the décor in Giovanni's too.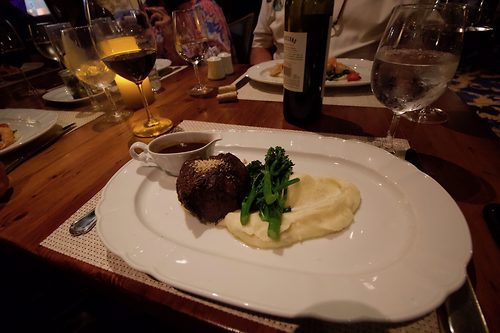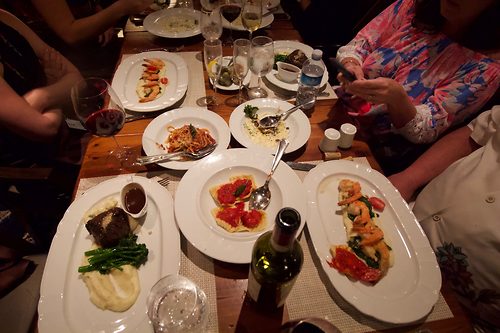 The last event was our farewell meet-up down at the pub.  To be honest, I really didn't spend a lot of time, if any at the pub this cruise.  But we all met for a half hour to say goodbye and take pictures.  It was a lot of fun cruising with new friends and some others again.  We might of had a few tears, but we all know another one is in our future soon.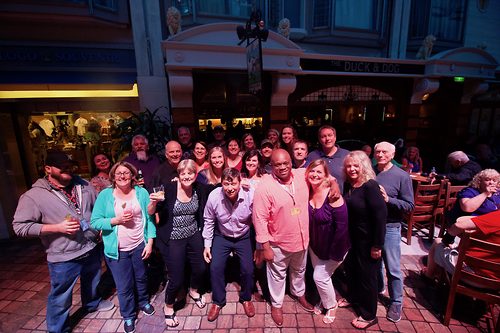 The Adventure of the Seas is a really great ship, the crew was always so happy. 
I also liked that they didn't make us sign $0.00 checks when you get a drink on the package.  The VOOM performed perfect, I never ran into issues staying connected or not able to stream. 
They did an outstanding job on this ship in dry dock, and if you have a cruise coming up on Adventure you will love it. 
Thank you for joining me on this short five night live blog, I had a lot of fun sharing.  See you in 100 days on Mariner of the Seas!