In:
Anyone who has gone on a cruise has likely encountered a problem that in hindsight probably could have been avoided.
Not all mistakes you can make on a cruise are epic disasters, but running into an issue can put a damper on your day and leave you a bit frustrated.
Unfortunately, mistakes happen.  The challenge is knowing what to do when you encounter these problems and adjust to overcome them easily. Here are 10 common mistakes cruisers encounter and how to make it all better.
No plans for what to do in a port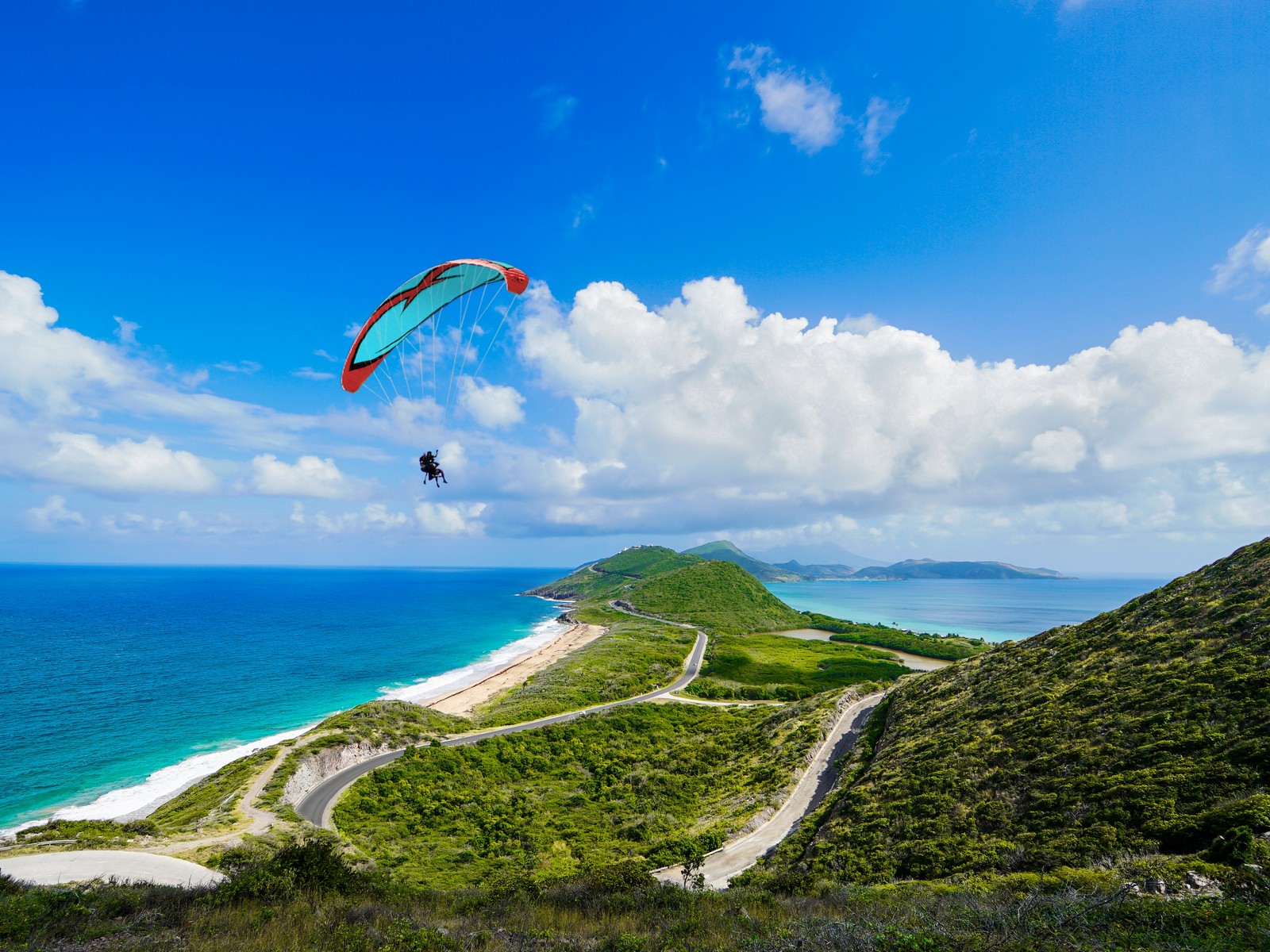 Ideally you would have done a little bit of research into the port of call you are visiting on your cruise to learn about what the popular things are to do there, and which excursion might give you the best value.
If you skipped that step and are on a cruise ship without a clue what to do in the port you are going to visit, all hope is not lost.
This might be a good time to purchase the internet package onboard because 10 minutes of googling could at least point you in the right direction. If the weather looks nice, maybe search for the best beach to visit.  If your crew wants to explore the city, look up the best bars, museums and spot for lunch.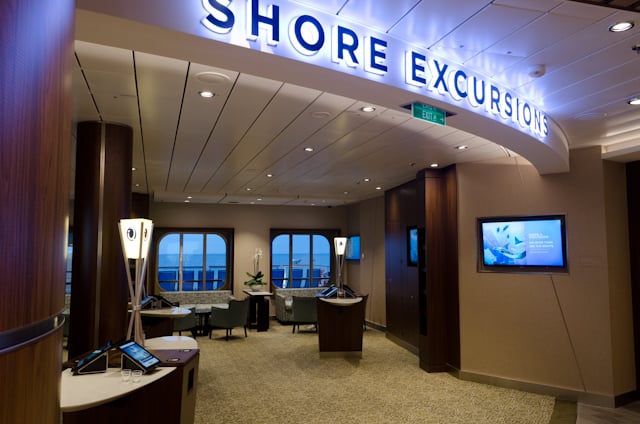 You could also talk to crew members onboard.  Most crew have been to the ports you are visiting many times and can make good recommendations.
If all else fails, you could head down to the Shore Excursion desk to see what tours are available. There may be a line, so be sure to look for a pamphlet with all of the tours available on the desk so you can look at that while you wait to speak to someone.
Read more: A complete guide to picking the perfect shore excursions
Burnout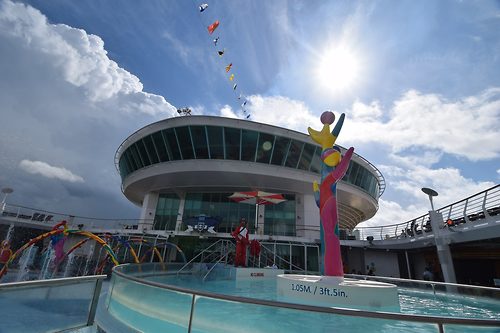 Believe it or not, but there are some people who think you will be bored on a cruise because there is not enough to do.
The reality is there is a ton, and it is very easy to start ovedoing it.  "Burning the candle on both ends" is the euphemism for waking up early to get the party started, and staying up late so you don't miss a thing.
Trying to do it all can lead to frustration instead of fun, especially if not everyone in your group is on the same wave length as you.
It is nearly impossible to do every single activity on a single sailing, so your best bet is to prioritize the must-do activities onboard and then come back for another sailing later to do more. 
Lots of people have had amazing cruise experiences by sleeping in, relaxing by the pool, and otherwise taking it easy. No one said a fabulous vacation can only be one where you are hiking, ATV-ing, and running around for 7 days.
Read more: Top 9 bad mistakes to make on a Royal Caribbean cruise
No cash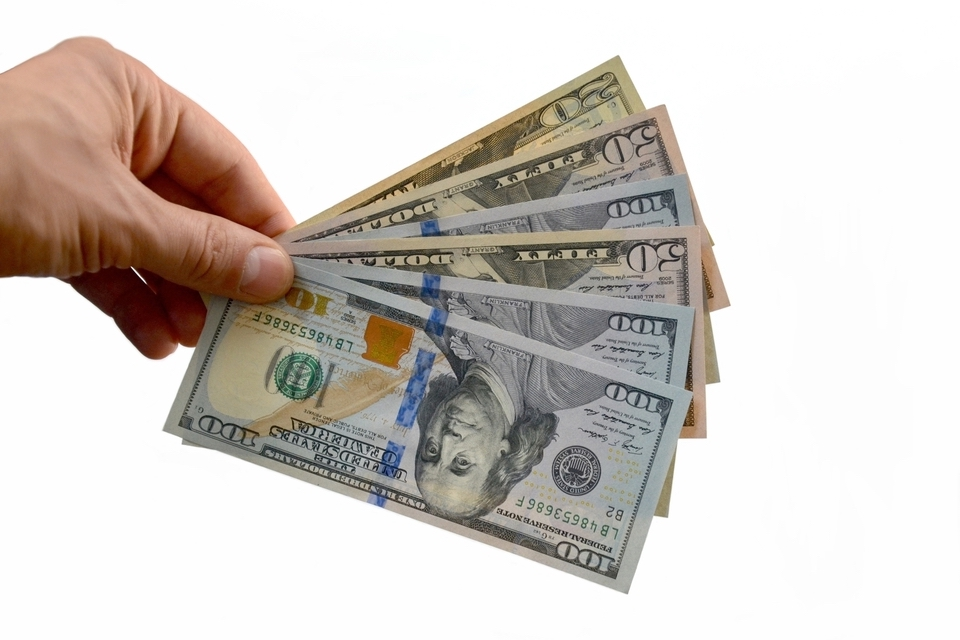 While Royal Caribbean is cashless onboard, you will need cash in the ports you visit.
As someone who relies heavily on credit cards at home, it is easy to forget you need cash until it is too late.
Royal Caribbean provides two easy ways to get cash onboard:
Depending on how much you are taking out, one of these options can be cheaper than the other.  The ATM will hit you with a fee (and likely your bank too), whereas the casino will hit you with a 5% convenience fee.
Read more: The worst cruise packing mistakes to avoid
Billing discrepancies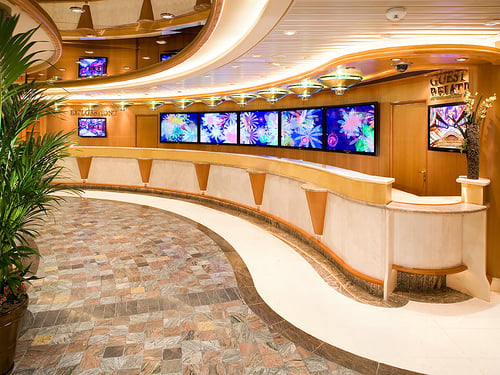 Whether your gratuities are being charged after you prepaid them, your stateroom is missing something you ordered, or something else is not what you expected, don't lose your cool trying to sort it out.
While many times these issues can be easily resolved with a trip to Guest Services, don't forget your travel agent is still available to assist.
One of the many reasons I love using a good travel agent is because they provide services before and during the cruise.  If there is a billing issue, a quick email (or call if you have WiFi calling) to your travel agent can sort out a lot of issues.
Read more: 10 mistakes travel agents see people make going on a cruise ship
Food service is slow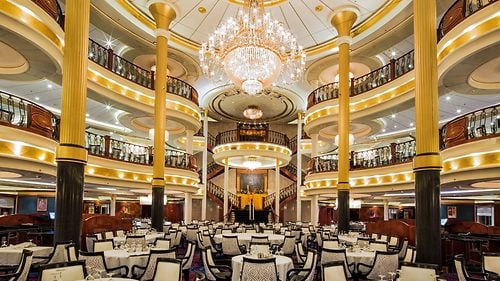 If you are in the main dining room or a specialty restaurant and it just seems to be taking much too long, you do not need to just "deal with it."
There are plenty of reasons why service can slow down, and sometimes it is a logistical issue, sometimes a technical issue, and sometimes a result of bad luck.
Either way, give your waiter a chance to either address the issue or at least acknowledge things are not going as planned.  But if you are not satisfied, feel free to speak to the head waiter.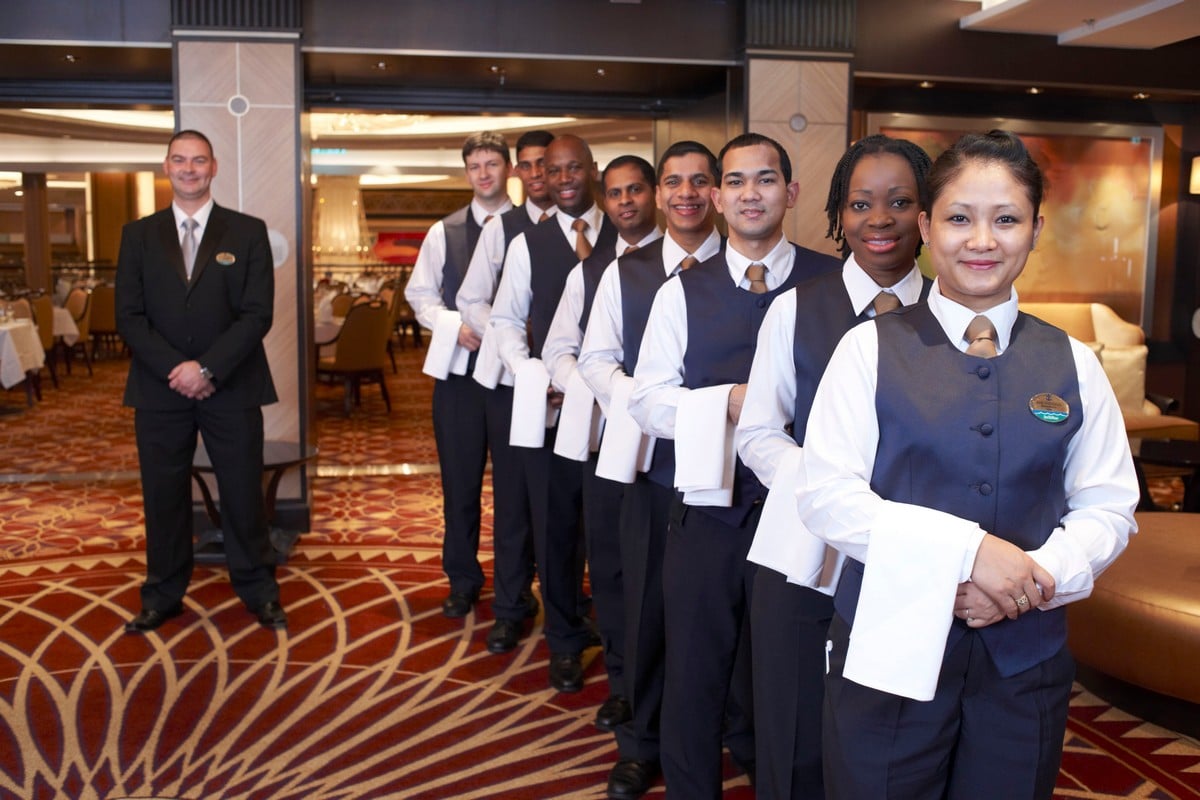 You can either ask your waiter to speak to the head waiter, or you could look for them around the restaurant and waive them over.
Calmly explain the issue you are encountering and inquire what they can do to assist.
The staff want your dining experience to go smoothly, and if things go from "a little bit slow" to "what happened to our waiter/food", then you might want to say something.
Read more: The top crew members to find if you have a problem onboard your cruise
Reservations are booked up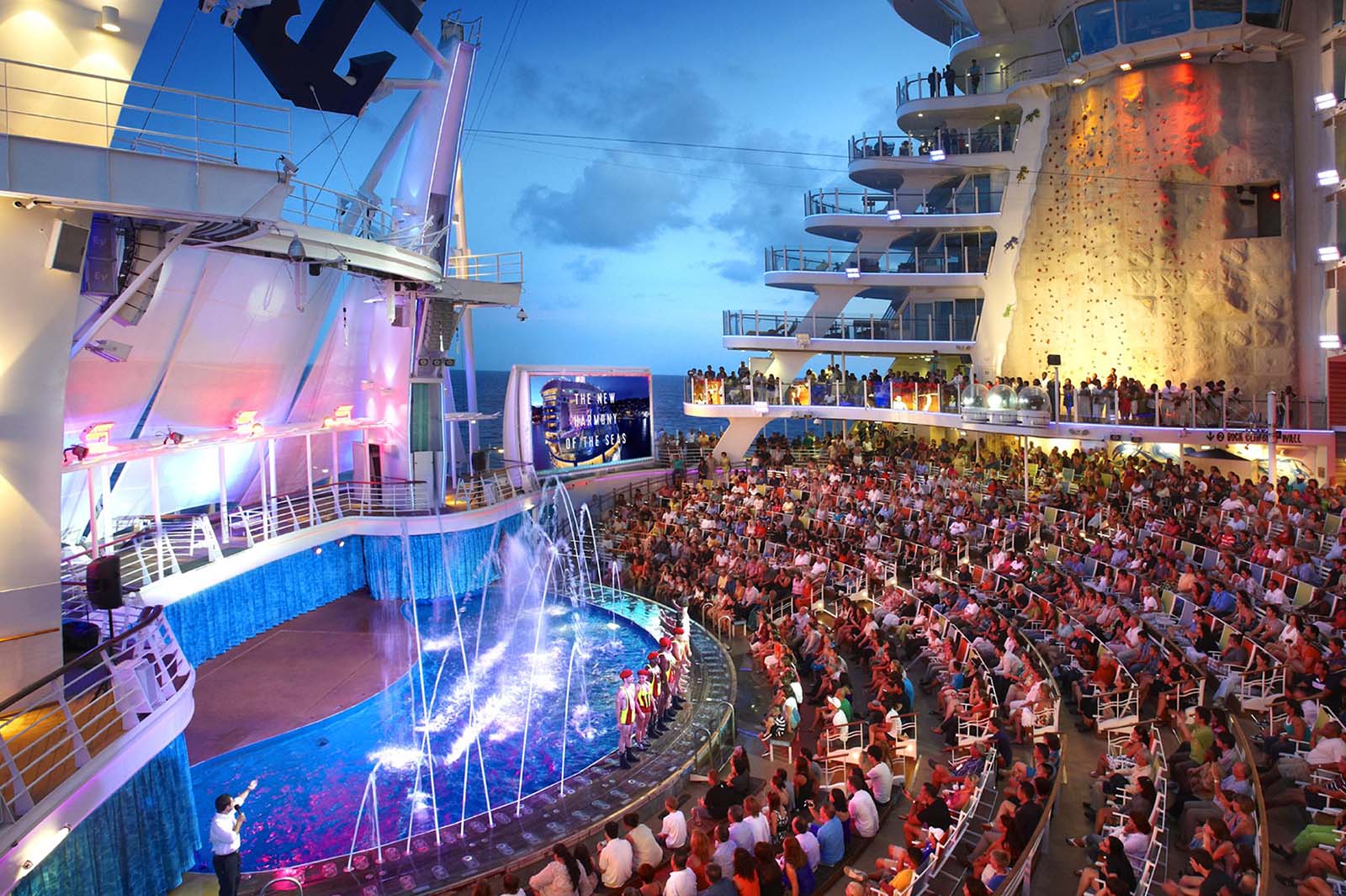 If you are trying to get into a comedy show, stage performance or any other ticketed event and it is sold out, do not give up all hope.
Seating capacity is limited in many venues onboard, so shows running out of tickets are not uncommon.
If you are staying in a suite, the first person to speak to is the suite concierge.  The concierge is a great resource in seeing if there are additional show times or even a waitlist to be put on if something opens up.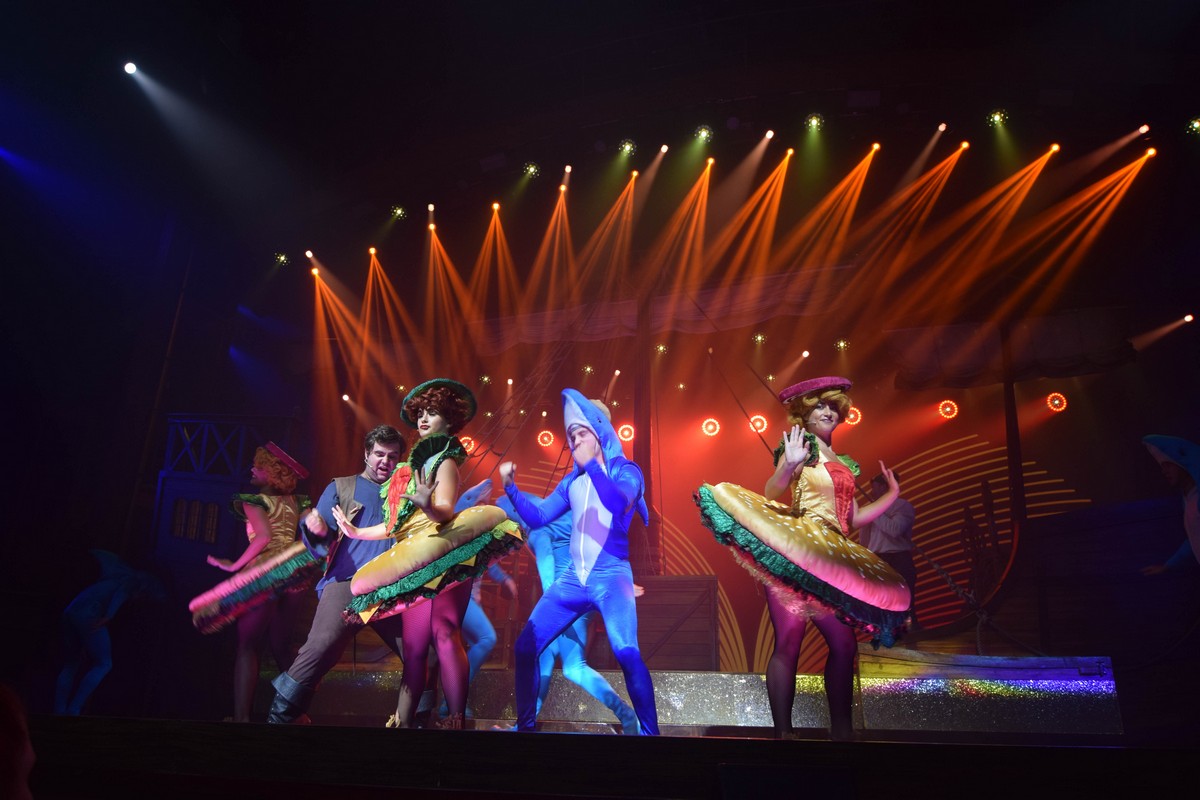 You can also wait in the standby line for pretty much any show.  Go to the theater entrance 15 minutes before show time and let the crew member admitting guests in you would like to wait to see if there are any no-shows.
Since tickets are free, it is not uncommon for someone who made reservations not to show up because they are having too much fun at the pool or something else onboard.
Read more: When can I prebook entertainment, dining and more for my Royal Caribbean cruise?
You need internet access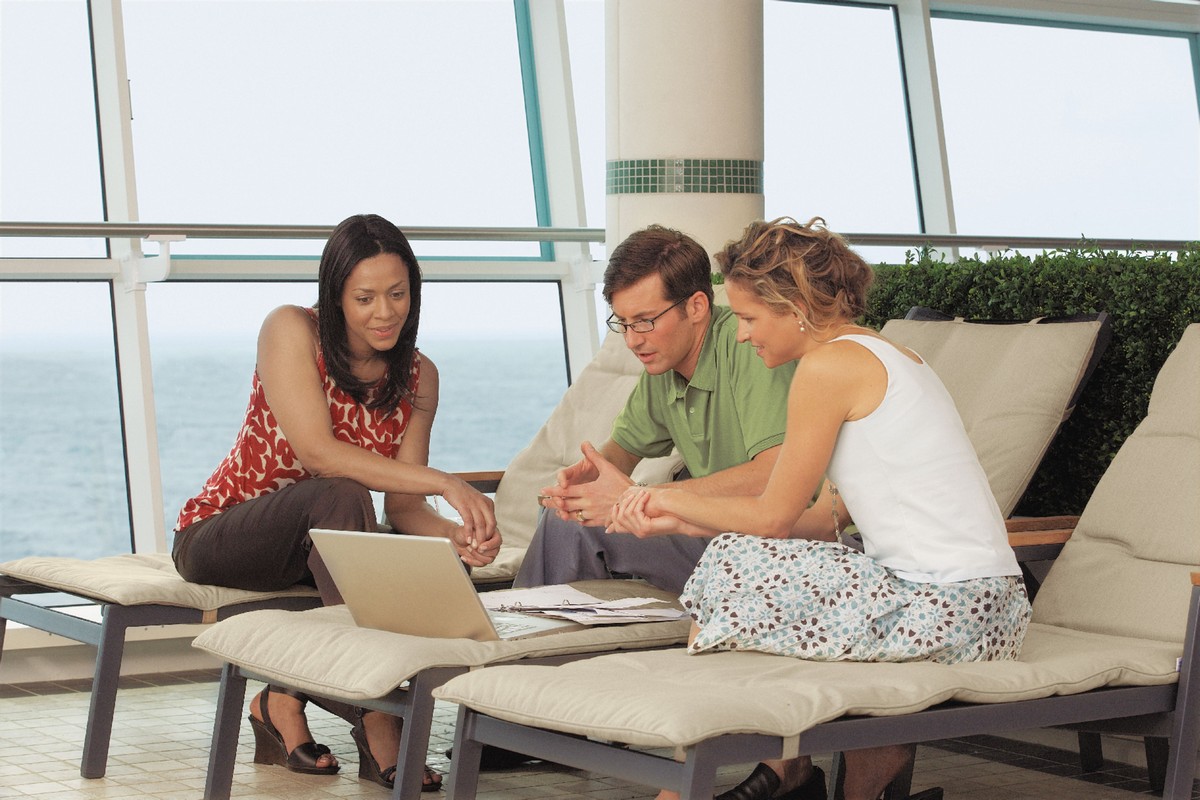 Obviously you can purchase internet access on your cruise, but what if you need wifi for one or two quick tasks?
You can purchase a 24 hour pass on the ship for wifi access, but the cost is pretty high.
If you are unwilling to eat the cost of a wifi package on the ship, consider waiting until you get to a port you are visiting.
Many restaurants, bars and cafes offer complimentary internet access if you buy anything.  Some shops even offer completely free wifi, although their performance tends to be mediocre at best.
Ask a crew member onboard for recommendations in ports where you can get free (or nearly free) wifi.
Read more: Royal Caribbean WiFi: Guide to Internet at sea
You get seasick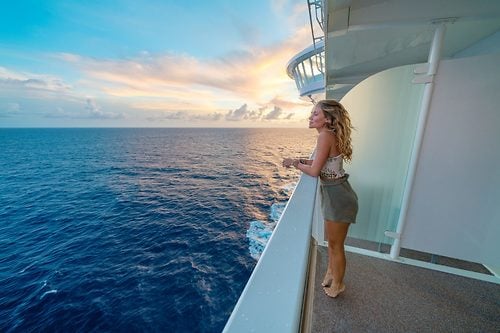 It is rare, but getting seasick can happen to anyone.
The good news is it is very easily treated and you do not need to shell out hundreds of dollars for a visit to the onboard medical staff.
The simplest way is to go to Guest Services and ask for seasick medicine.  They will give you for no cost a packet of meclizine that will quickly treat the symptoms of being seasick.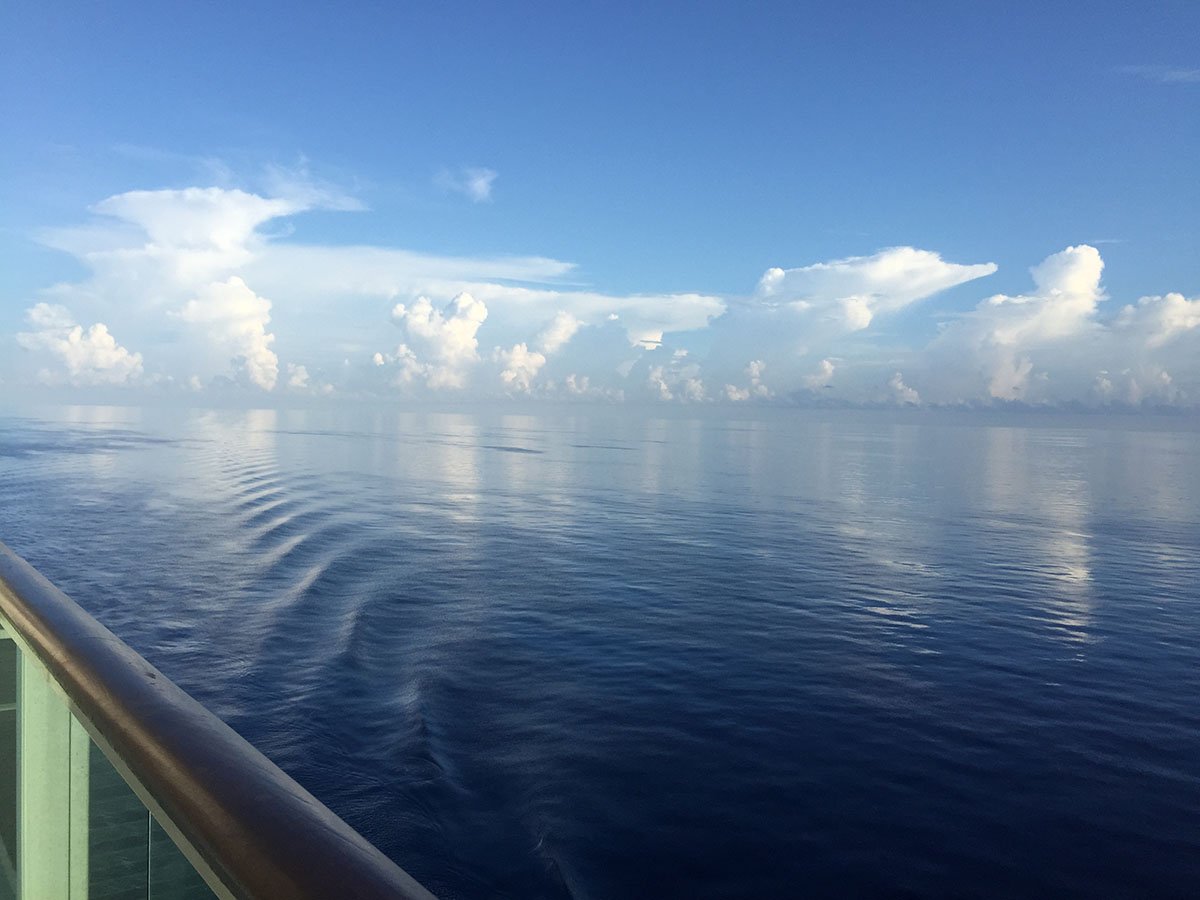 If you want to avoid medicine, try going to the Windjammer to get a green apple or a food with ginger.
Be sure to also drink plenty of water to stay hydrated.
Taking a nap can also help make you feel better while whichever therapy you chose takes effect.
Read more: How to not get seasick on a cruise
Paying full price for a specialty restaurant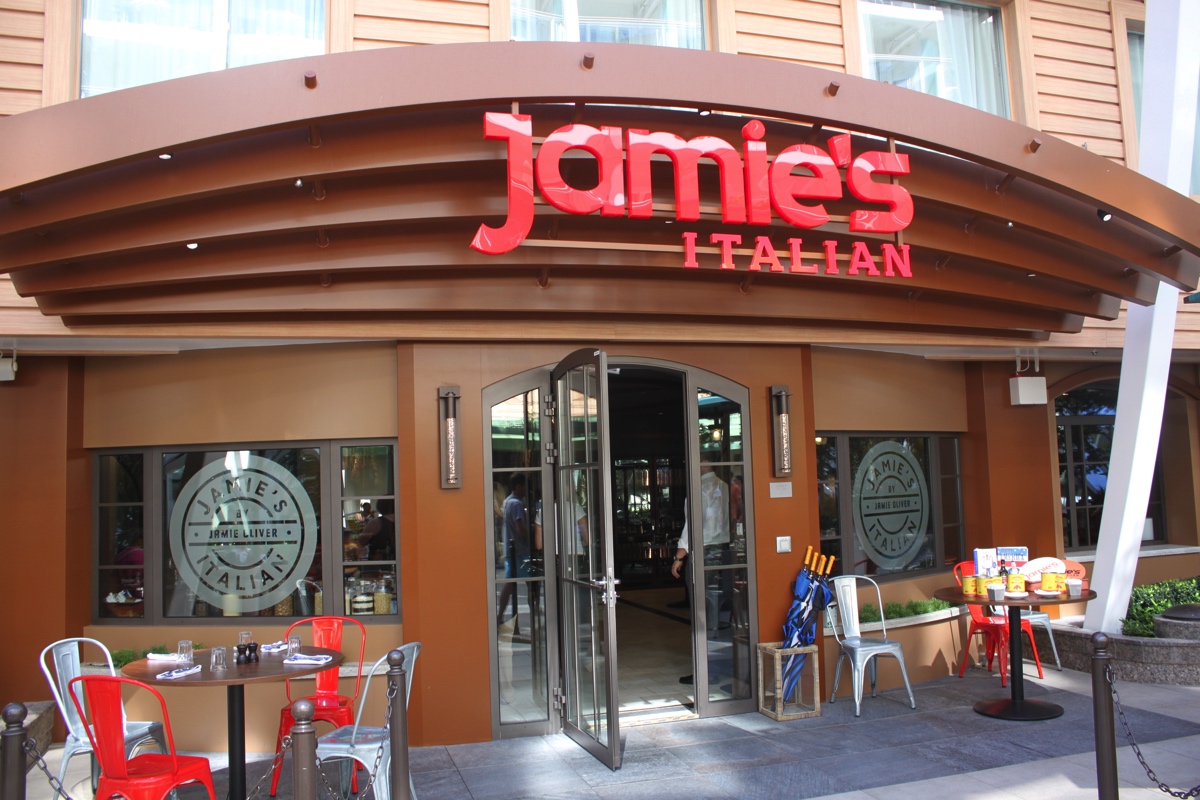 You thought you did not need to eat at the steakhouse or sushi restaurant, but then you got onboard and it smells amazing.
There is not a full proof plan for avoiding paying full price for a specialty restaurant, but there are a couple of strategies that might work.
First and foremost, see if you can buy a specialty dining package.  These packages allow you to pay a flat fee to dine at a set amount of restaurants and these will absolutely save you money compared to trying to eat at the same amount and paying the cover charge.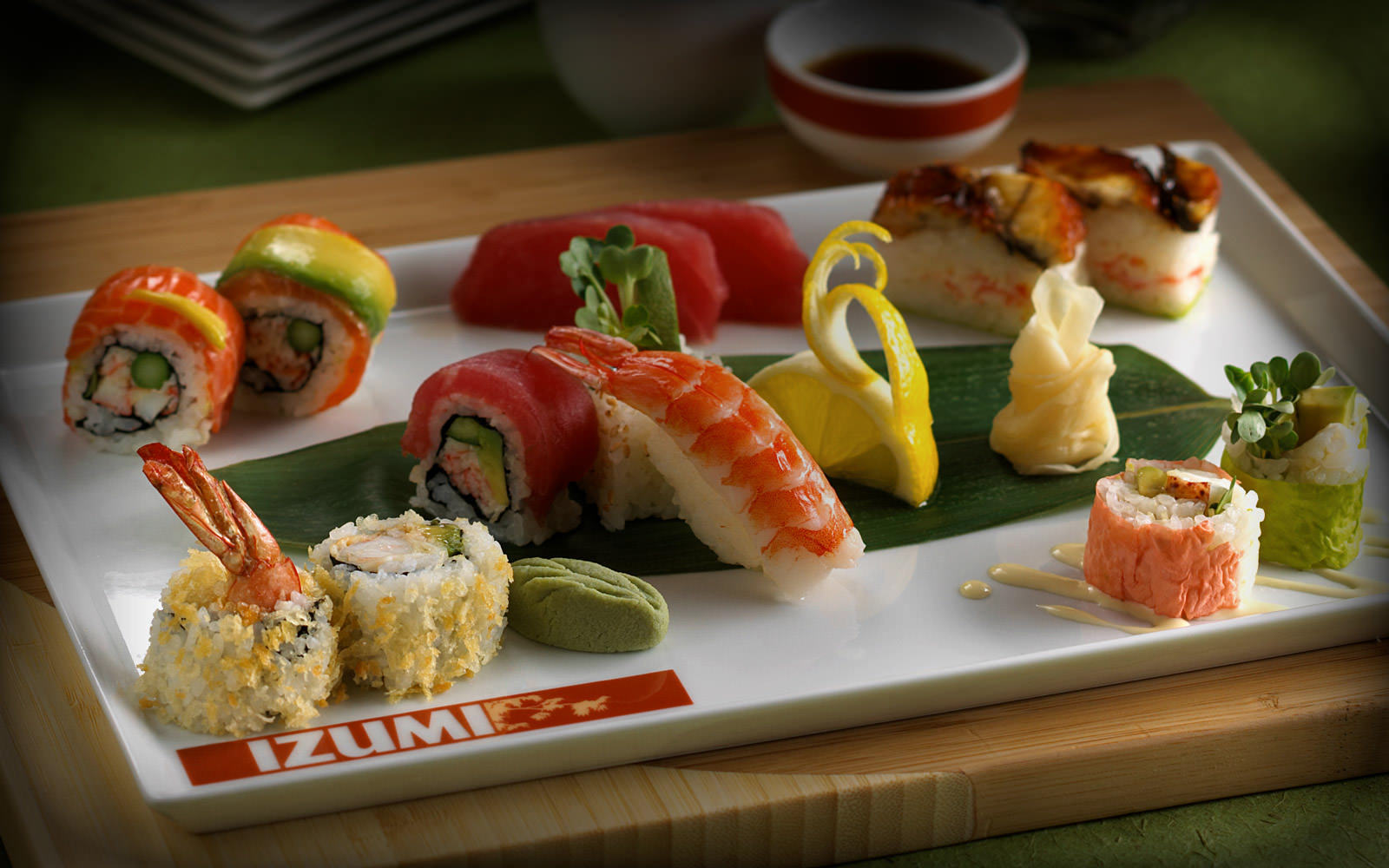 Another strategy is to keep an eye out for waiters that are walking around the ship to get new reservations.  These crew members are easy to spot because they are dressed in their restaurant outfit and holding a menu.
If you spot them, kindly ask if there is any discount if you sign up to eat at their restaurant.  Often they can sweeten the deal if you commit to a reservation on the spot.
Read more: Royal Caribbean specialty dining packages guide
Drink package mistakes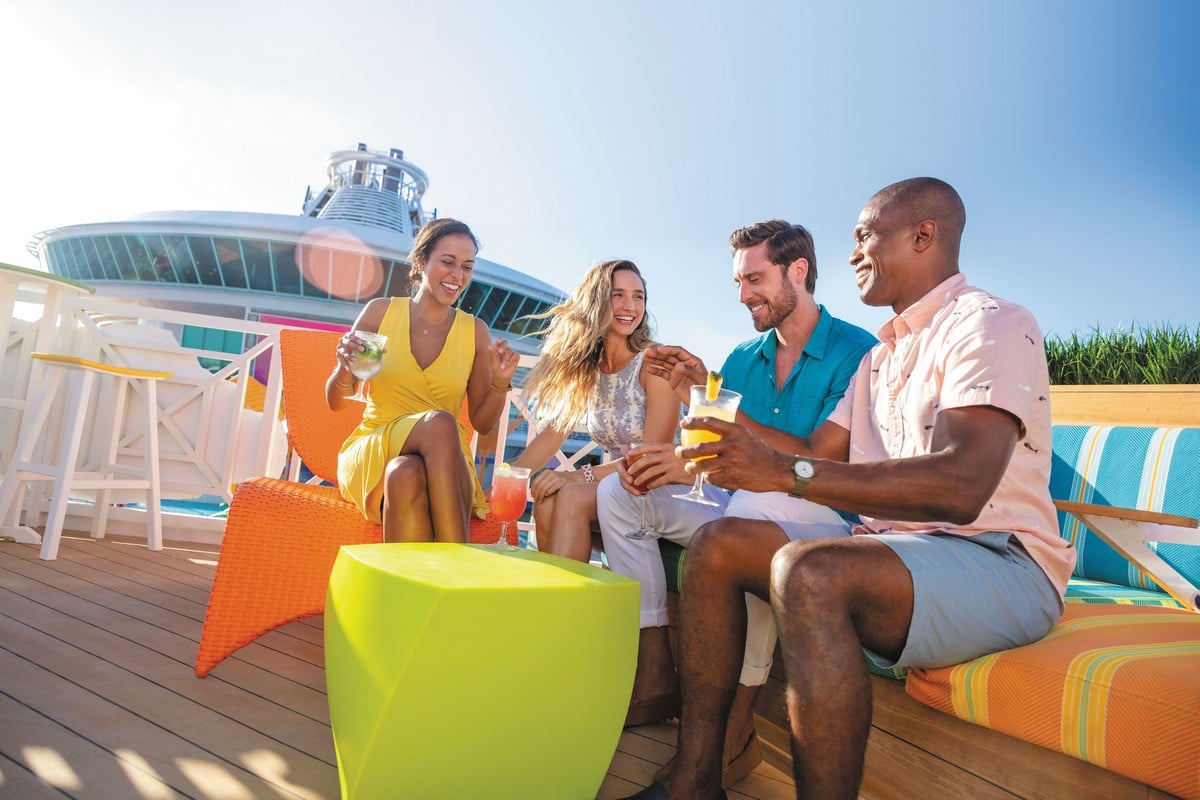 If you buy an unlimited drink package, be sure to maximize the value by doing a few easy things.
Always ask for a bottle of water with a drink order: Even if you aren't thirsty enough for water, you can always get a bottle of water with a drink order.  Bring that bottle back to your stateroom and start stacking them up so when you go on shore excursions, you do not have to pay for water off the ship.
Specify the brand of liquor: When you order a cocktail or mixed drink, ask for which brand of liquor to use. This avoids them putting the cheaper option in your drink.
Use your drink packages at specialty restaurants: Your drink package not only works at bars and lounges, but also in specialty restaurants and the main dining room. 
Read more: How to avoid the most common cruise drink package mistakes